Things I'm Loving
The power of suggestion is a mighty force in my life. I hear someone mention a movie they loved, and it is downloaded twelve minutes later. Natalie Grant posted a necklace that benefits human trafficking efforts on Friday; I'm wearing it today. Please do not mention a rare disease in my presence, because I will begin manifesting symptoms immediately. I read a recipe for a fancy egg salad sandwich last week, closed my laptop, and drove straight to the store for the ingredients.
If you love something (or have contracted something), I figure I will too.
In the spirit of positive peer pressure, I wanted to share a few things I'm TOTALLY LOVING with you. And if you need to have/hire/read/cook them immediately, that tells me you are a person of fine discernment. Certainly not overly influenced or easily impressionable. Certainly not. (For the record, these are not sponsored posts. I don't even actually know what that means. I just love the following things all by myself in my own life.)
Noonday
Okay, so if you've been around me longer than four minutes, this is not a new declaration. But I said this was about things I'm currently loving, and I'm currently still loving
Noonday
. Founded by my friend Jessica Honegger, Noonday employs vulnerable women in nine countries, and they make just GORGEOUS jewelry and accessories. I'm not talking about some janky burlap slapped together with twine. This is truly beautiful, artisanal work combining local craftsmanship with designer savvy and making us look awesome. ALL THE WHILE providing sustainable employment for vulnerable women, allowing them to parent and succeed and thrive.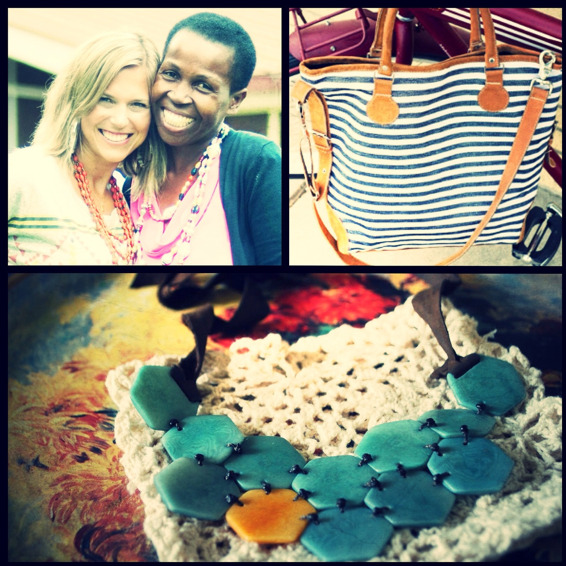 You've seen that striped purse in approximately all of my latest pictures.
Were it not for
Noonday
, I would have no jewelry. Jessica taught me to stack an inordinate amount of bracelets and/or necklaces on top of each other without fear. She never wears less than 48 accessories at once and she is fabulous. (Did I mention Noonday also provides meaningful employment to American women? Becoming a
Noonday Ambassador
is like the best job in history.)
"Freeway"
by People of the Second Chance (POTSC)
Lots of books and studies land in our mailbox to take a peek at. The sheer volume sometimes makes them all blend together like zebras in a pack. (I say this as a writer who cannot even remember the titles of her own books.) But one recently grabbed my attention with its design and then my respect with its content. It is
"Freeway"
by
POTSC
and if you don't know about this movement, shelve this blog immediately and go read about it. ------------ Hi. You're back. This is a Bible study of sorts, although extremely creative and unconventional. Give me a non-cheesy study or give me death. I just like everything about Freeway.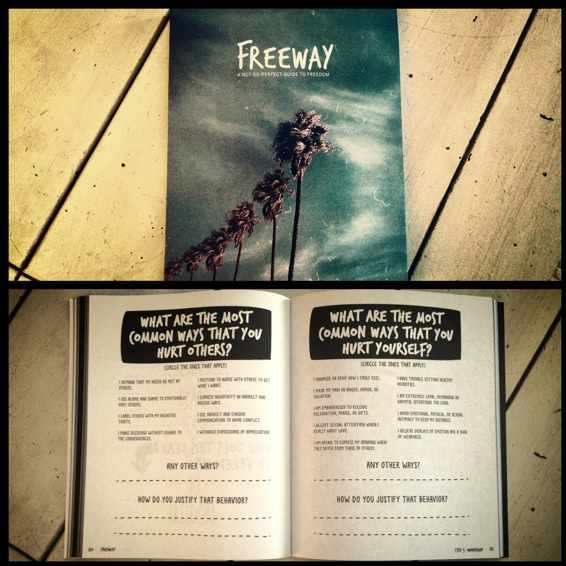 If you do this study with a small group, you're going to have to leave all the bullcrap behind. It digs, it presses. You're going to have to deal with some serious stuff. These people are OBSESSED with our freedom. If you need to be set free personally, relationally, spiritually, emotionally, physically…this study is a wonderful road map.
Merry Maids
Remember how I clogged up your feed with dramatic posts about selling our house this summer? And how keeping it show ready with all five kids home was turning me into an unstable lunatic? Well. Enter the best email ever from Sandra with
Merry Maids
:
"Jen, we love your blog. How about we send a team to your house once a week until your house sells? We'd love to just do this for you."
Now picture a grown woman squealing and dancing and twirling and kissing babies. That was me. These amazing women whipped my sad, sorry house into such shape, you cannot even imagine. They cleaned behind every single piece of furniture, and I actually feared for their lives. It appeared as if we were living in a hovel as squatters, and
Merry Maids
made it all go away. They even brought treats for Lady Bird and fussed over her like she was the Queen of England.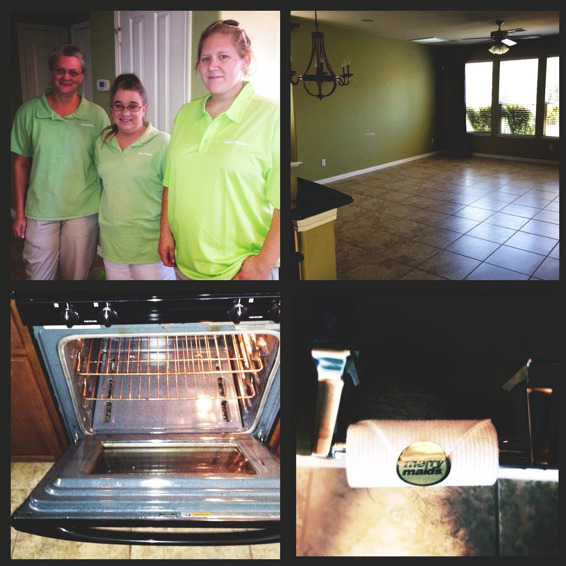 Look at our toilet paper. What is this, the Waldorf Astoria?
Our house shined. The girls were so dear. They were actually merry. Not a corner went unscrubbed ever.
Merry Maids
for the win. If you need someone to reclaim your house from the filthy people who are conspiring to trash it, these are your people. It will look like no one even lives there. For like three whole hours until your kids come home from school.
Balsamic Reduction
So this needs its own category. First off, this is my flavor profile: vinegars, mustards, pickle products. The end. Every dish needs a bit of tang. There are no exceptions. I don't remember who taught me to pour three cups of balsamic vinegar into a saucepan and reduce it by half into a syrup, but that person deserves to be put into my will. I make this weekly and keep it in a little syrup pitcher in the fridge that my friend
Susie Davis
gave me after we hosted a party together and I said I liked it and I found it in my car later that night. But back to the balsamic reduction. I put this on everything. Drizzle it over cottage cheese, ice cream, chicken, eggs, salad, potatoes, rice, salmon, soup. It makes everything instantly special. I think of things to pour it on in between meals.
Story Company
Oh my. Do I love these people. Story Company has a similar vision to Noonday: employing local artisans in fourteen countries and giving them access to the global market. They place a heavy emphasis on Fair Trade, insisting on fair working environments and adhering to the Fair Trade Federation Standards. Many of their partners go above and beyond that for their artisans, embracing rehabilitation, restoration, counseling, life skills and spiritual support. And the products are sooooo preeeeeety.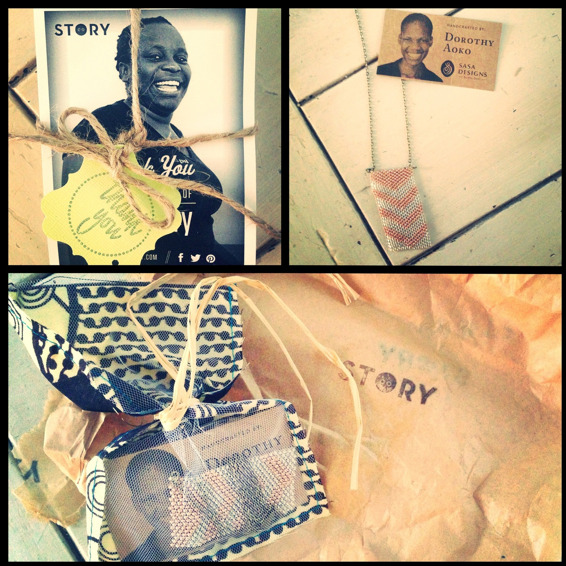 In addition to beautiful crafted jewelry and accessories,
Story Company
also sells gorgeous pottery and pillows and home stuff. Each item comes creatively packaged with the artisan's picture and story attached. You cannot possibly find a better teacher or hostess gift. Every time I wear my chevron necklace, strangers ask me where I found it. And then I begin proselytizing.
My Friends' Books
Some people clamp down when surrounded by people in their own profession who are amazing.
Everyone is better than me
and blah blah blah wah wah wah nonsense. I feel the exact opposite. I have so many writer friends who – plain and simply – rule literature. I feel like a giddy schoolgirl who hit the jackpot with all these smart, witty, incredibly gifted friends who are so awesome at what they do. And I have their numbers in my cell phone. (Except for one friend who refuses to join our generation and won't get a phone, even though I offered to pay for it just so I could text her at will. I'm looking at you, Sarah Bessey.)
In alphabetical order, here are fresh new books my friends have just written that I love. In unique ways, these authors are all making this world better and kinder and braver. (So many other friends have written stellar works too…these are just the ones I've recently read that are hot off the presses or just about to hit the ground!)
"Restless"
by Jennie Allen
"Jesus Feminist"
by Sarah Bessey
"Undaunted"
by Christine Caine
"Flesh"
by Hugh Halter
"Overextended and Loving Most of It"
by Lisa Harper
"Transformed"
by Caesar Kalinowski
"Audrey Bunny"
by Angie Smith (for kids)
"The Greatest Gift"
by Ann Voskamp
"When We Were on Fire"
by Addie Zierman
This is a diverse offering, folks. But if you only read the same types of authors with the same kind of thinking, it is time to be stretched. I can absolutely vouch for the character and integrity of every single one of these authors. Some of the best people I know. Like I said, jackpot.
The Civil Wars Pandora Station
Surely I do not even need to explain this.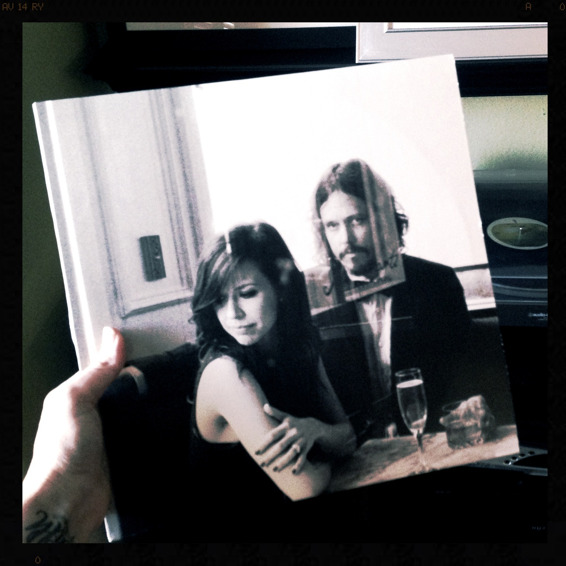 Please reconcile. Please come back. Please make more music. We will do anything you ask.

So there you have it. Good things, good books, good people, good service, good food. Here's hoping to peek in on you in a couple of weeks sitting in your clean house thanks to Merry Maids, drinking coffee out of your Story Company mug, wearing your Noonday alpaca scarf with any of the above books in your hands, listening to the Civil Wars on Pandora. It will be a good day and you'll think, "My gosh. Remind me to thank that Jen Hatmaker."

You're welcome.


What are you loving lately? Add some good suggestions to the mix. Be sure to link it up so we can find it!
Posted in not categorized
Tagged with no tags