Share the Love
It's February, which means Valentine's Day is on its way to make some of us feel awesome, some of us feel disappointed, and some of us feel left out. Yay, Invented Holidays!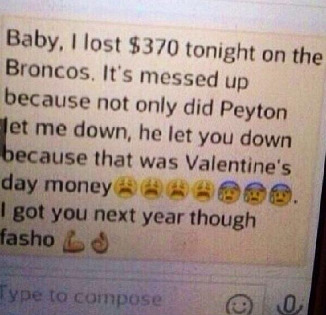 The internet gave me this, and it has made me laugh for two days.
Anyhow, I couldn't quit thinking about reclaiming V-Day so that everyone wins. I was having a little prayer time with God trying to figure out what I could do to love my people on a day meant for love, and honest to goodness, just like He asked Moses, I had a little soul nudge:
"What do you have in your hand?"
Hmmm. What do I already have? What is in front of me? What do we have together? What am I already holding that might be put to good love use?
Well, I have a book I wrote actually called
For the Love
, for crying out loud. It is for women, about women, because of women, to empower women, to encourage women, and even to entertain women.
I wrote it for the love of God and women.
And we have a big, generous tribe that loves each other well.
So here is what we are going to do:
Hundreds of you have written to me saying how much you would love a copy of
For the Love
, but you just can't afford it right now. Let me tell you something: NO ONE understands a tight budget more than I do. I am so serious.
There were years Brandon and I could barely pay our bills, much less spend money on something as luxurious as a book.
(I remember one afternoon when I was holding a newborn and a toddler and had a preschooler hanging on my leg, and Brandon handed me a $20 and said, "This needs to feed us for a week." I sat on the kitchen floor and cried for an hour.)
Maybe that is you.
Or perhaps you
know
someone who would love a copy but can't afford it. Or won't spend the money on herself. Or doesn't have anyone who will spend it on her. Someone who is precious and deserves to be loved on Valentine's Day but won't have any flowers or beautiful love letters coming her way.
So, today we are opening up a
Share the Love
site where you can do one of two things:
1. Request a FREE COPY of For the Love. Because you are awesome and I want you to have it.

2. Nominate someone to receive a FREE COPY of For the Love. Because you are awesome and love people well.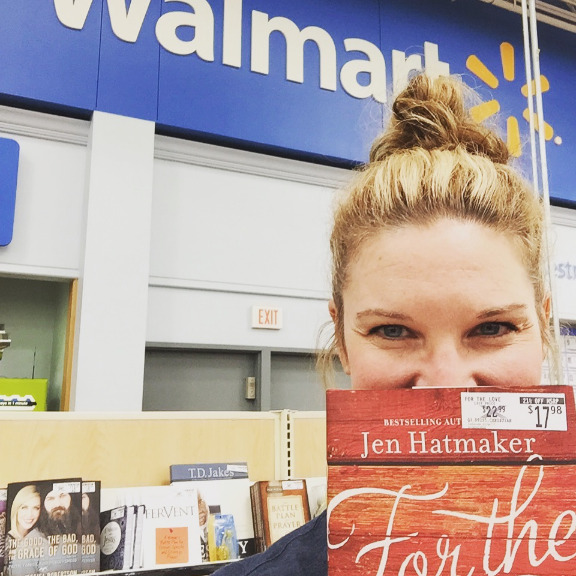 We are going to take requests and nominations until this Friday, February 5th.
AT THAT POINT, we will open up a second site for donors and purchasers to send books to all these dear ones, because the one thing I know about our tribe is that we love well. I think we can do this.
I think together we can fulfill all the book requests that come in.
I believe that we can generously love each other, even with something as simple as a book meant to nurture souls. (Book Givers, it will be a $15 flat fee which includes shipping.) Maybe this is the year you need to request a book, and maybe next year you'll be a book giver.
We all take turns needing each other and loving each other.
I have no idea how many requests and nominations we will get. Like, NO IDEA. But I believe in us! I think we can pull it off! Would you join this little V-Day Lovefest with me?
Donors can jump in February 5-9, then all books will be shipped on the 10th to land in everyone's mailbox by Valentine's Day!! Isn't that so fun??
(Donors will have the option to include a personal note, so you can love another gal with your words too!)
ALL THE FEELS.
So. The site is
now open
! Request a book or nominate someone to receive a book
HERE
. (If you are nominating someone, you will need their address, so do a little recon to get their details!)
Then watch for my word Friday...I'll let you know how many requests we received which means it is time for the rest of us to
get busy
!
We are
SHARING THE LOVE
with each other this year!
(This Love Campaign is only valid for residents of the U.S. and Canada, because SHIPPING ISSUES. I'm so sorry, International Friends!)
Posted in not categorized
Tagged with no tags