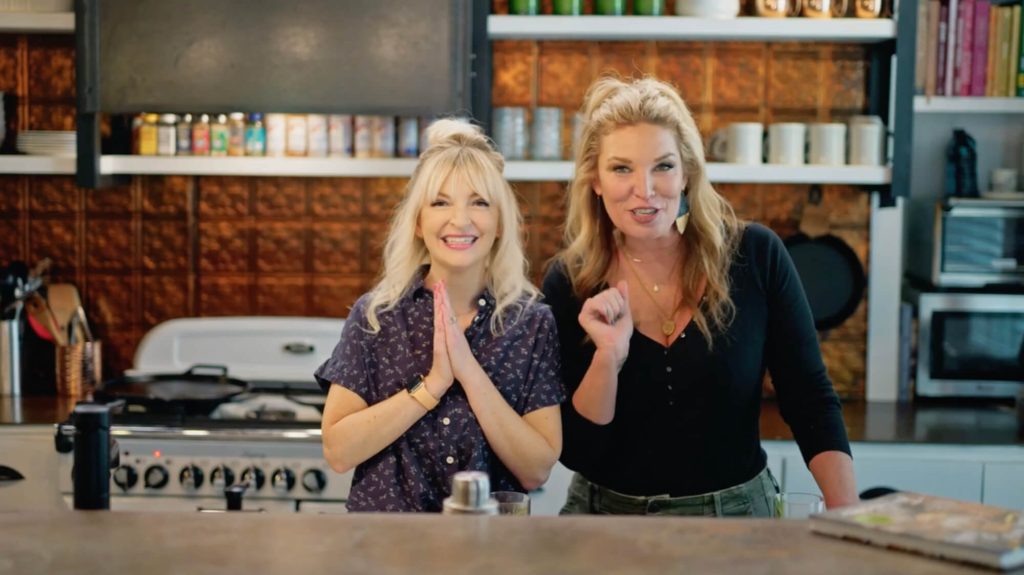 Cooking For the Rest of Us
I went from clueless to cookbook author — and you can learn to feed your people, too.
We have a delicious mission here and it is this: We're taking the overwhelm out of cooking and serving up practical ideas and tips and how-tos — and it's going to be easy, entertaining, fun, and delicious, too.
Consider this Me Course your instructional Culinary 101 boot camp for doing better instead of defaulting to drive-thru and delivery.
We don't need fanciness or credentials. As cooks, we just feed the people we love. That is the end of the formula. And I hope that is what you take from this course.
A PREVIEW OF WHAT YOU'LL LEARN
We're focusing on basic skills, cooking essentials, flavor hacks, tips and tricks, meal prep and planning, and entertaining. It's everything you could ever want. I've enlisted my friend, Bri McKoy, to cook with me and share all of her incredible, practical cooking and kitchen tips, too. She calls herself an accidental home cook and is also a blogger and author. She is the best. You are going to love her.
I also share a WHOLE list of full recipes with you, including:
Veggie Gratin
Braised Short Ribs
Roast Chicken
Homemade Pizza
Honey Mustard Salmon
Herb-Crusted Pork Tenderloin
Peppercorn-Crusted Beef Tenderloin
Taco Soup
Pulled Pork Sliders
And more!
We've also packed this Me Course to the brim with so many resources to help you make delicious food for your people. After all, this is a way we can love our people — and nourish our bodies, minds, and souls.
"Eating is the best prerequisite to being a cook, and love is the only prerequisite to feeding our people."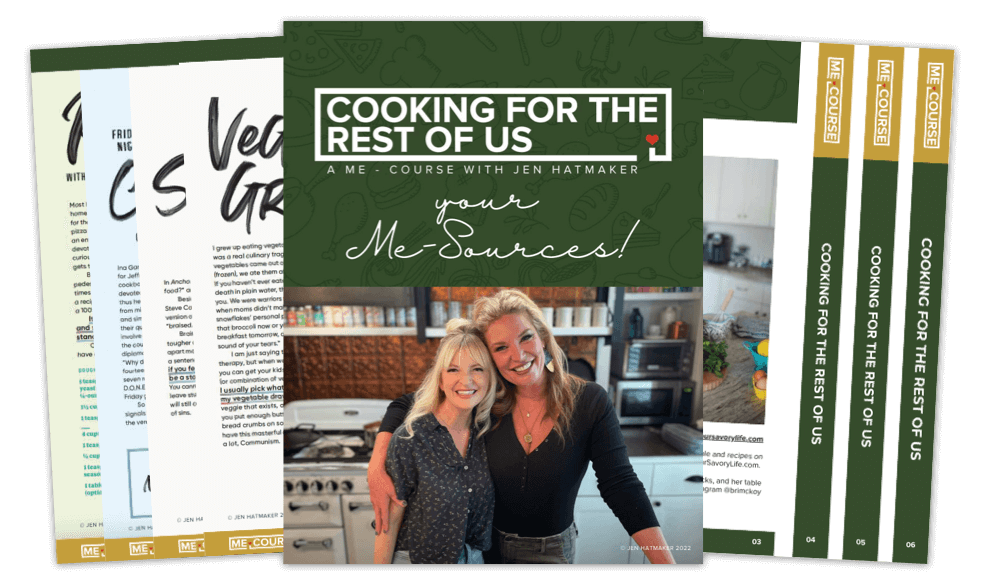 WHAT'S INCLUDED:
Seven 15-minute-ish on-demand videos, covering cooking essentials, skills, tutorials, meal prep, entertaining tips, and more 

Bonus "Flavor Hacks" video

10 full recipes from Jen and a ton of recipes from Bri

Bri's Meal Prep and Planning Guide 

Favorite kitchen products from Bri and Jen

Entertaining tips and how to set your table

Bri's favorite substitutions for paleo and food allergies

How to set up a beginner's bar cart at home

Recipes for cocktails and mocktails
THIS IS FOR YOU IF:
You have no idea HOW to cook.

You have no idea WHAT to cook.

You're overwhelmed by the thought of cooking.

You have lost your way in the kitchen.

You want some fresh new ideas for mealtime.

You want some practical tips on feeding your people and entertaining.

You want to have fun!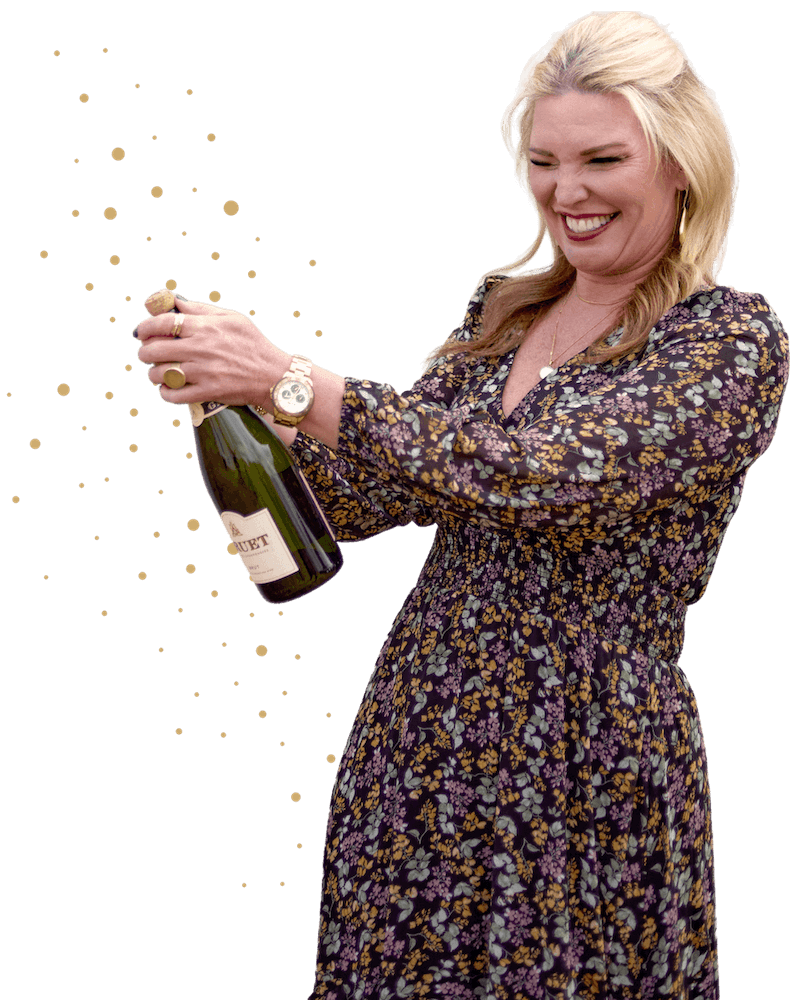 Shop Jen's Faves
From exclusive, limited-edition items to my must-haves, check out all my latest faves.
CHECK OUT MY GIFT GUIDE
Take a peek around
If you're not sure where to begin, I got you, friend. I'm always bringing you something new to enjoy.
Read More About Jen