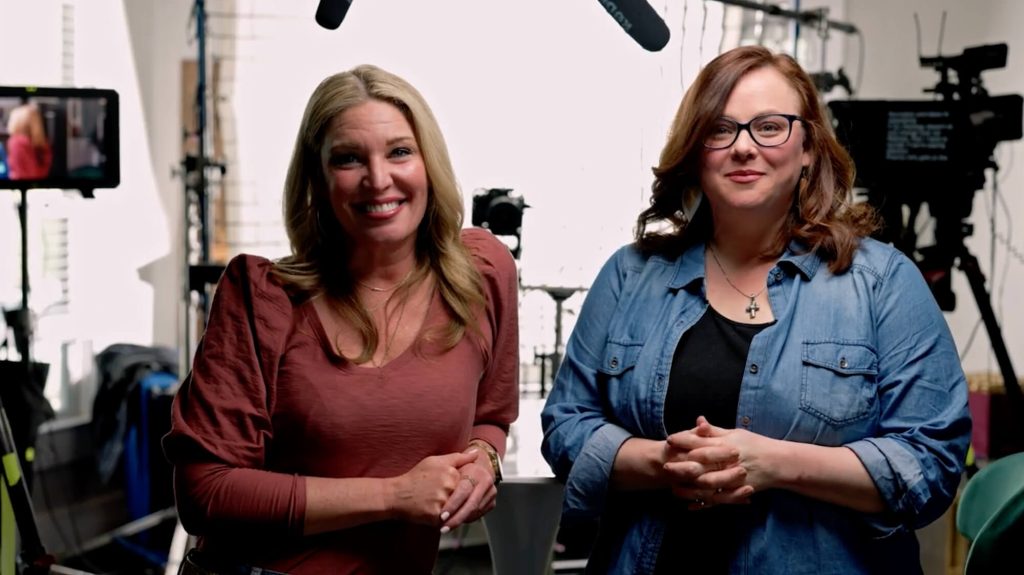 Faith For the Rest of Us
We can discover the heart of a God who's not in the business of "smiting" us, but loving us.
Faith can be a polarizing topic in our culture today — especially in this era where your religious beliefs might be mixed up with your political views, moral compass, and perspective on others who believe differently than you. But, it is possible to live out your faith in new, possibly nontraditional ways.
A PREVIEW OF WHAT YOU'LL LEARN
Asking questions and going through a process of deconstruction and reconstruction is not something to be seen with shame or negativity. It is the exact opposite. Join us as we walk through the trenches, where we'll be guided by my friend and Evolving Faith founder Sarah Bessey. She is such a leader in this space.
For this Me Course, we'll dive into:
My story of deconstruction and reconstruction — the most painful and the most beautiful parts and how it was all worth it.
How to process the Bible — and its contradictions — and lean on some leading voices in this field of biblical understanding.
The principles for an evolving faith, including how to normalize the experience and what you can do next in your journey.
Practical steps, tips, book recs, and resources to help you know where to go from here — especially if you feel isolated and alone or you're experiencing hurt, grief, and loss.
"Here's the thing, beloveds: You won't emerge from the wilderness unchanged. The wilderness is by its nature dangerous. You're in uncharted territory. It's not romantic, but it is beautiful and terrible and free. AND it is transformative: be prepared to be transformed. Remember that new wine requires new wineskins."

Be shepherded and stretched with us.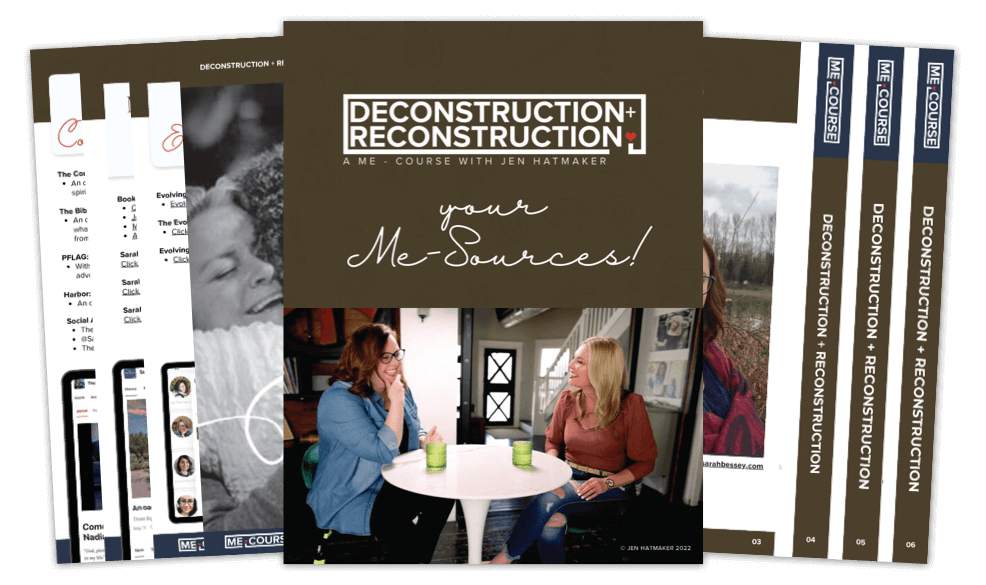 WHAT'S INCLUDED:
Four on-demand video sessions, approximately 15 minutes each, guiding you through the process of deconstruction and reconstruction, including how to process the Bible, the principles for an evolving faith, and what to do next

Special bonus session, featuring a benediction from Sarah

Digital resources for finding new places for community and connection

Book recommendations
Blog and podcast recommendations
And more!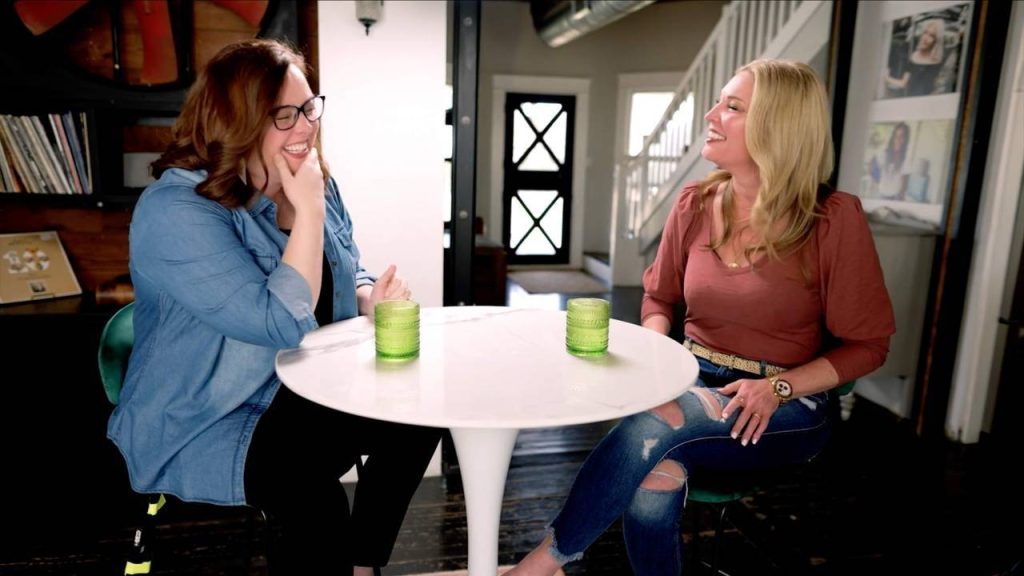 THIS IS FOR YOU IF:
Your relationship with the church has gotten complicated.

Some things in your church aren't sitting right with you.

Something major has happened in your life that has been a watershed moment.

Your political views have changed.

You're having trouble answering the hard questions about the BIG issues.

You just have a million questions about what it all means.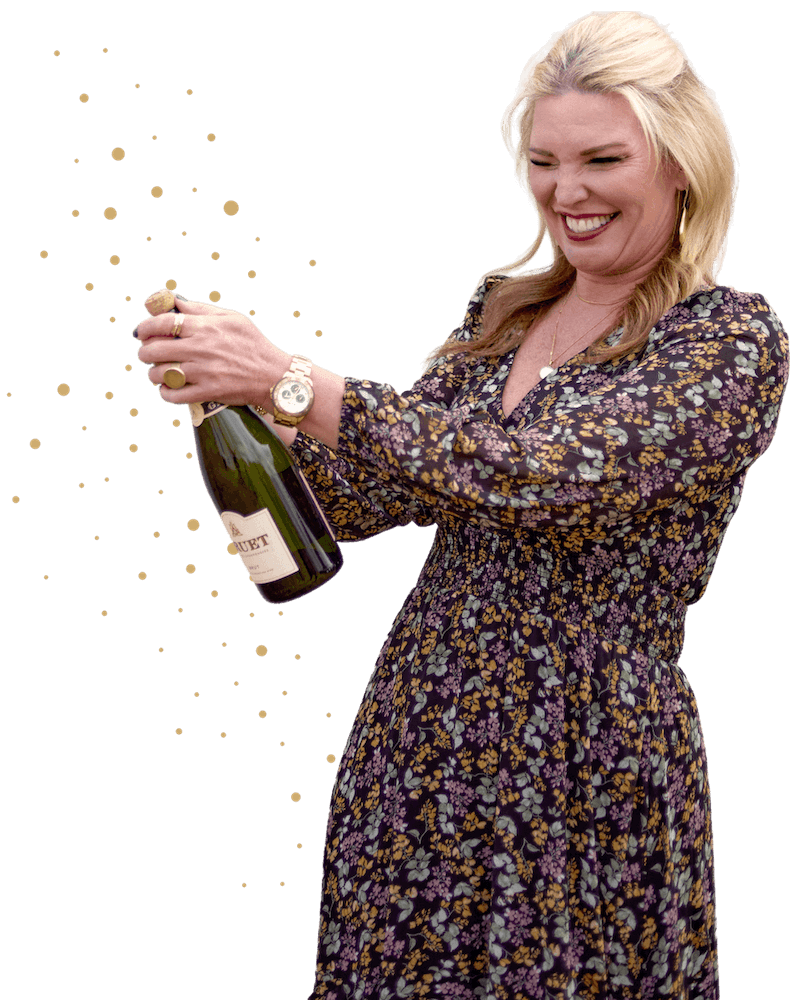 Shop Jen's Faves
From exclusive, limited-edition items to my must-haves, check out all my latest faves.
GET MY FAVORITES
Take a peek around
If you're not sure where to begin, I got you, friend. I'm always bringing you something new to enjoy.
Read More About Jen