Calling all book nerds! Are you looking for a place where your book-loving heart can flourish? Join us at jenhatmakerbookclub.com, and become one of our sisters in nerdiness. For August 2021, Jen and the club read Elizabeth Acevedo's Clap When You Land. Elizabeth Acevedo is an internationally known New York Times bestselling author. Her writing is inspired by her Afro-Dominican roots, along with her upbringing in New York City as the daughter of Dominican immigrants. She is formally trained in performing arts, but later received her MFA in creative writing. And here's the thing, she writes novels in prose. Her book Clap When You Land shows readers that relationships are anything but easy. Familial relationships, relationships to the landscape, the relationship you have with yourself. This book dives deep into what it means to know and be known, and how our circumstances directly impact that. Jen and Elizabeth chat about what it's like to write a book in prose, how young people teach adults, and why it's so important to develop strong connections with the women in your life.
Hey, guys, welcome back to the Jen Hatmaker Book Club podcast. If you're listening to this on our regular For the Love podcast feed, welcome. This is a sneak peek into every incredible bit of fun we have behind the scenes at the Jen Hatmaker Book Club, which we would absolutely love to have you. We have a seat for you, come join us, it'll be the best gift you give yourself. You can find out everything you need to know at JenHatmakerBookClub.com.
Okay, you guys, we loved it. We loved it. Elizabeth Acevedo is this month's offer and she wrote this incredible novel called Clap When You Land. Clap When You Land was two firsts for us in the book club. Number one, it's the first YA book that we've ever read together. Not only did we read our first YA book, but it was written in verse. Not rhyming verse, but just like poetry sort of prose, but in a novel.
A bunch of us of course in the book club were like, "Well when I first opened it I was like, I don't know. I'm not sure about this structure, this is really different from what I'm used to." But that only lasted for like three pages because immediately you're just in the story. Then the structure actually becomes a really special part of the whole experience because, well I'm going to steal her thunder, but the way she structured each narrator between the sisters, between Camino and Yahaira, is written a little different. Camino always gets three lines in a verse, Yahaira gets two. Camino's sentence structure is longer and wordier, a little bit more fitting to the Dominican, and Yahaira's sentence structure is shorter and more staccato, more fitting to the New Yorker.
Anyway, she's like this brilliant writer, not just in story and plot but in structure and literary tools. I read Clap When You Land because it was getting a lot of buzz. I've got young adult readers, so I've frequently gotten eared in to what is circulating among their community. That's when Clap When You Land hit my radar. I read it in one sitting and I told the team, "I think it's just a little bit of a gamble but not really, because I actually know our community and I know everyone's going to love this book. They might have to get over one little hurdle or two, and then once they do they'll actually love the hurdle." Clap When You Land was immediately put into rotation for book club, I wanted it here as soon as we could have it.
Let me tell you about Elizabeth real quick before we get into the interview with this darling person. Elizabeth Acevedo, well she's obviously a New York Times bestselling author, like big, big, big, big, big bestselling author, and a ton of her writing is inspired by her Afro-Dominican roots. She was born and raised in New York City, she's the only daughter of Dominican immigrants, so I mean there's the intersection right there. She's got a BA in Performing Arts from George Washington University and then an MFA in Creative Writing from the University of Maryland.
Oh gosh, her accolades are so long. She's been a Fellow of Cave, and a participant in the Callaloo Writers Workshop. She's brainiac smart, but not only that, she's crazy talented. Her book The PoetX won the National Book Award for Young People's Literature, the Michael L. Printz Award, the Pura Belpre Award, the Carnegie Medal, the Boston Globe Hornbook Award, the Walter Award. I mean, my gosh, that was on the PoetX. Too many, out of this world.
On top of all that, her book that we read, Clap When You Land, was a Boston Globe Hornbook honor book and a Kirkus finalist. She's just good. She's a gifted, special, unique writer, which is so fantastic. In the world of a million novels and stories, just when you think everything's been done, you stumble on somebody like Elizabeth who is just an absolute original. I told her all this and more, you know how I like to gush, but I only gush when I'm telling the truth. She is absolutely delightful, you are going to love her.
She tells us a few things about the book that you're going to love to hear, too, how it was originally written, which is not at all the way you and I read it, some characters that she rotated out because they weren't right, even having written their whole story. It's fascinating to hear her process so you're going to love it, you're going to love it. So happy to share this conversation with an absolutely extraordinary human person, Elizabeth Acevedo.
---
Books & Resources Mentioned in This Episode
---
Stay Connected with Jen Hatmaker:
FACEBOOK | INSTAGRAM | TWITTER | YOUTUBE | WEB
Thanks for listening to the For the Love Podcast!
XO – Team Jen
Join us at jenhatmakerbookclub.com and become one of our sisters in nerdiness.
Get 20% off sitewide with 20JEN at livefashionable.com.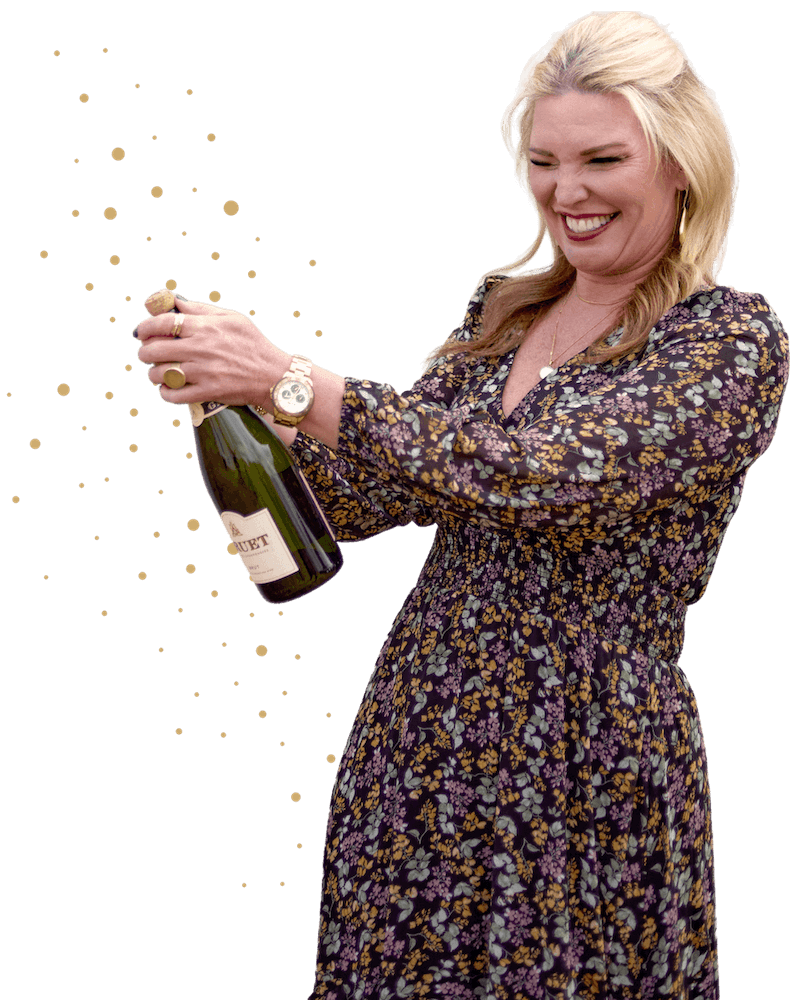 Shop Jen's Faves
From exclusive, limited-edition items to my must-haves, check out all my latest faves.
GET MY FAVORITES
Take a peek around
If you're not sure where to begin, I got you, friend. I'm always bringing you something new to enjoy.
Read More About Jen