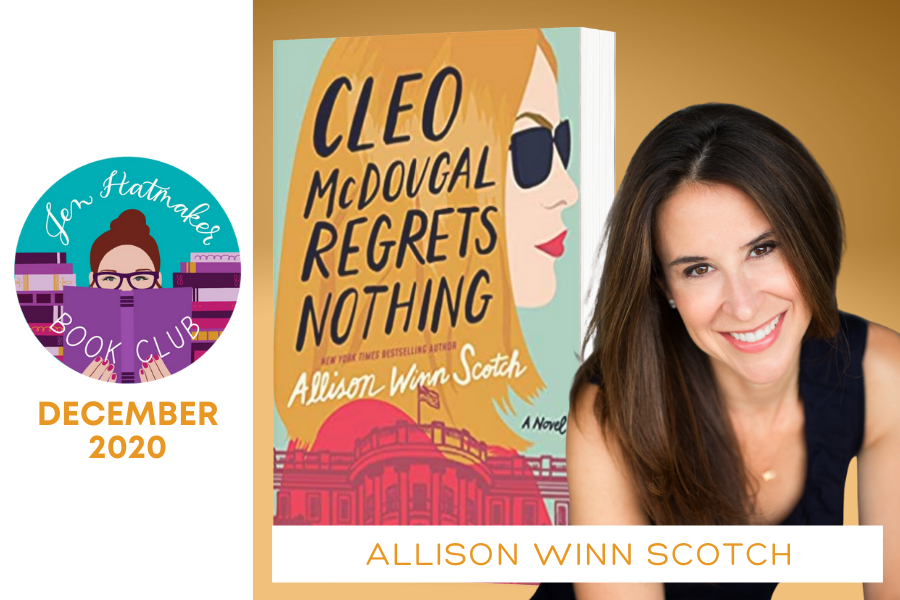 December 2020: Allison Winn Scotch's "Cleo McDougal Regrets Nothing"
Sneak peek alert! Are you looking for a place where your book-loving heart can flourish? Look no further, and allow us to welcome you to the Jen Hatmaker Book Club. Want to join us? Visit jenhatmakerbookclub.com, and become one of our sisters in nerdiness. This month, we read the oh-so-powerful Cleo McDougal Regrets Nothing by Allison Winn Scotch. Allison tells us why the #MeToo and TIME'S UP movements inspired her to write this story, plus we dive into how regrets can impact our lives and how they present an opportunity for amends and personal growth. We get to unpack Cleo's engaging and fierce character, what it's like to be a woman in this moment in time (and to be one in politics!), and how being unapologetically ambitious might mean you're not liked. Allison walks us through how she crafted a character that doesn't rub everyone the right way, but how we still end up rooting for Cleo anyway. By unpacking abuse of power, examining Cleo's role as a mother, and watching her learn to confront her not-so-great decisions, Allison has woven a tale that captivates us and teaches us and inspires us to be leaders ourselves. 
Hey, everybody, welcome back to the Jen Hatmaker Book Club podcast. And if you're listening in to this on our regular For the Love podcast feed, welcome. These are always so fun. These are sneak peeks into the incredible time that we have behind the scenes at the Jen Hatmaker Book Club which, of course, I would be remiss if I didn't tell you how you can join us. It's real, real, real hard. Just go to JenHatmakerBookClub.com and sign up. There you go. It'll take you approximately three minutes.

And we have the greatest community and we have room for you. So come and join us, we're having a blast. This month we read Cleo McDougal Regrets Nothing by Allison Winn Scotch, who is our guest today.
And I know when I first read Cleo, and you'll see as this conversation unfolds, it was just so incredibly timely. It was so on the nose, about where we're at cultural right now, where we have been for the last handful of years. Exploring the dynamic between women in power and men. It was just all in there. And I'm like, it's time for this. 
So let me tell you about Allison. Allison had a love of literature planted in her early on by her mom, who was a school teacher. And as she says, those seeds to love books from the time she was a kid along with her overactive imagination ultimately fueled her belief that could be a fiction writer too.
And she has written eight books, so she was right. She followed that writing bug, turned it into this incredible career. She became a freelance magazine writer who specialized in celebrity profiles and all those 10 ways to a better life type articles. And we've read a million of those, right? And then in between all that, she started tucking away little pieces of a novel. And so when she finally began putting that together, now according to her, it was terrible, although we know it wasn't. But she kept at it. And now she has debuted her eighth work of fiction which we're talking about today. That we're reading this month in Book Club, and it's called Cleo McDougal Regrets Nothing.
It has sparked so many incredible conversations in our community. So today you can find Allison doing whatever fun outdoorsy things she still can, being a busy mom of two teenagers, which is a full-time job in and of itself, and they live over in LA. She is delightful. You guys, she is so engaging. So easy to talk to. I mean, we could have gone on and on and on and on. You're going to enjoy it. Pleased to share this conversation with author extraordinaire, Allison Winn Scotch. 
---
Books & Resources Mentioned in This Episode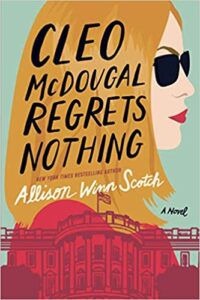 Cleo McDougal Regrets Nothing by Allison Winn Scotch
The Cold Millions by Jess Walter
Beautiful Ruins by Jess Walter
The Girl from Widow Hills by Megan Miranda
---

Stay Connected with Jen Hatmaker:
FACEBOOK | INSTAGRAM | TWITTER | YOUTUBE | WEB
Thanks for listening to the For the Love Podcast!
XO – Team Jen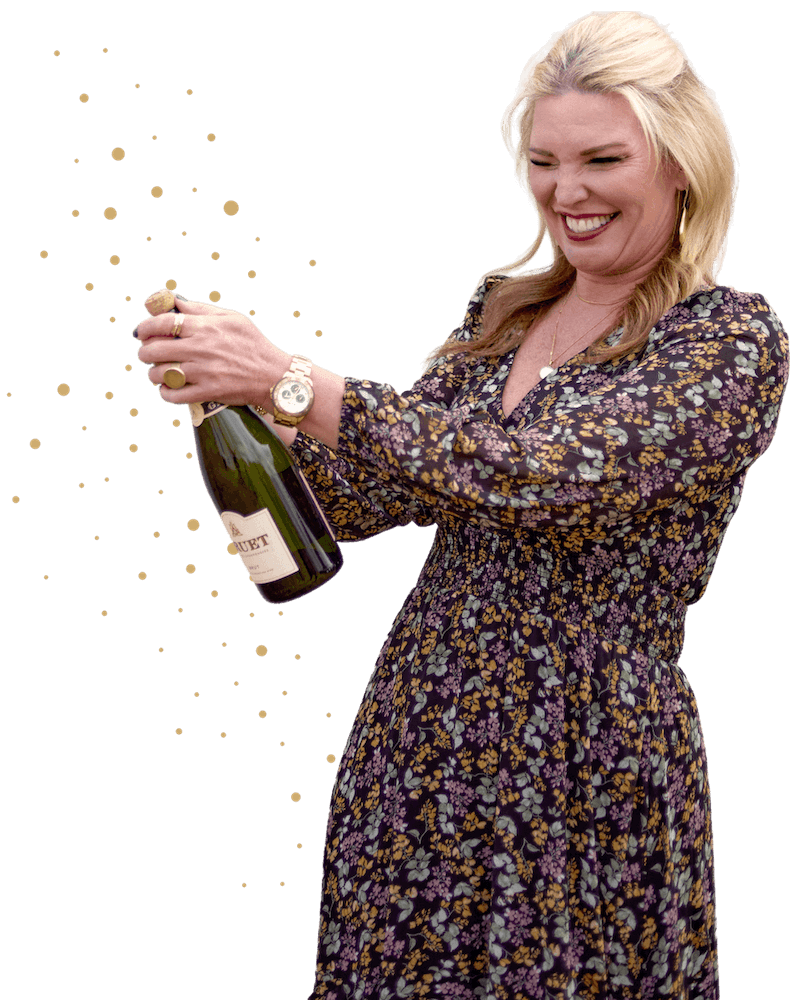 Shop Jen's Faves
From exclusive, limited-edition items to my must-haves, check out all my latest faves.
GET MY FAVORITES
Take a peek around
If you're not sure where to begin, I got you, friend. I'm always bringing you something new to enjoy.
Read More About Jen