Calling all book nerds! Are you looking for a place where your book-loving heart can flourish? Join us at jenhatmakerbookclub.com, and become one of our sisters in nerdiness. For July 2021, Jen and the club read Gabrielle Hamilton's Blood, Bones & Butter. Gabrielle Hamilton is a chef, author, and restaurant owner based in New York. Her roots in food and cooking were heavily influenced by her mother's French origins, and created a unique relationship between Gabrielle and food. She was used to foraging and using everything from their garden, never letting anything go to waste. This understanding of food translated into a career as Gabrielle made her way into professional kitchens. She is a James Beard award winner, the winner of the 2018 Outstanding Chef award, and whipped her way right into the literary space. Jen and Gabrielle dive into the impact food has in relationships, the troubles found during parenting, and what comes next for her restaurant after a forced shut down.
Hey, guys. Welcome back to the Jen Hatmaker Book Club podcast. And if you are listening to this on a regular For The Love Podcast feed, welcome, you are getting a little sneak peek into everything awesome at the Jen Hatmaker Book Club, which we would love to have you be a part of you can join us at jenhatmakerbookclub.com. We have a seat reserved for you. So, all right, book clubbers, this month, like all months, you turned up in the chat feed for this one. There's just a ton of robust conversation around this month's pick, which I really thought there would be. I knew there would be. I loved seeing your conversations and joining your conversations. Really interesting thoughts around this one. So I think it's pretty safe to say we all very much enjoyed July's pick, which was Blood, Bones & Butter by Gabrielle Hamilton.
So I have said this, but I have probably read Blood, Bones & Butter 10 times. It's my favorite food memoir. She is as brilliant a writer as she is a chef. And so it's this perfect combination of a beautiful, complicated, romantic, complex story. And then all this food and imagery of course, the parts of Italy are just to not be out done. And then with this lovely prose. I mean, it's the best of all the worlds and I love it. And I love her and getting to meet her today was a fangirl moment. I'm so happy to tell you that she is just even better than I'd hoped. She's so funny and smart and wise and genuine. You're going to love her.
If you've just been under a rock this month, Gabrielle Hamilton, of course, she's a chef. She's an author, she's a restaurant owner. She lives in New York City and she tells us in her book that her roots in food and cooking were very heavily influenced by her mother's French origins, which we talk about a little bit too, which gave her a really interesting food sensibility and a broader palette, and even an economy around food. In that the combination of growing up with her mom's French roots plus being sort of in a spare, sparse financial environment in her family means they didn't waste anything, which of course has served her so well ever since. And so her relationship with food while she was growing up was probably different than most of ours.
She foraged in the garden, nothing ever went to waste. And I love to hear her talk about that and how that parlayed forward to her entire career. Also, Gabrielle just happens to be a James Beard Award winner, no big deal. And the winner of the 2018 Outstanding Chef Award, which is a really monumental accomplishment. So after sort of whipping her way through the culinary world, she just continued to extend her reach and her fingerprint by entering the literary space, which I mean the book club members, as you know, she's a beautiful writer, an incredible writer. At some point, and I hate to steal some of her thunder, but when we were talking, she was telling me how as a literary device, even when she wrote about the middle section, which was all heat and kitchen and sizzle, that kind of grind of coming up through that the New York City kitchen that she would work really hard to keep her sentences sort of short and staccato and less syllables, less words.
And then when she takes us to Italy with her husband and his family, that she let her sentences become longer, that she used words with two or three syllables. And I didn't even notice that she did that. And I've read this book so many times, but that's how good she is at writing, in addition to all this incredible food that she is now responsible for putting into the world. And so of course, as a writer who also loves food, who also wrote a cookbook I just couldn't get enough of it. I couldn't get enough of her. Couldn't get enough of this conversation. We talked about where those little boys are now, readers, book club readers, that she introduced us to way back then. And what it looks like, what her family looks like now and how it has evolved too. And so she's smart and she's charming. And I really love some of the things she had to say today. I think you will too. I thought it felt encouraging and a little bit healing and even caused me to sit back and go, "What do I want to reevaluate after this last year?" 
So you're going to love her so, so much, as we are enjoying her book. And she'll also tell us everything she's working on and what's coming up next. So you guys, it's my genuine delight to welcome the very wonderful Gabrielle Hamilton to the show.
---
Books & Resources Mentioned in This Episode
Blood, Bones & Butter: The Inadvertent Education of a Reluctant Chef – Gabrielle Hamilton 
Minor Feelings: An Asian American Reckoning – Cathy Park Hong 
Memorial Drive: A Daughter's Memoir – Natasha Tretheway 
Pilgrim at Tinker Creek – Annie Dillard
---
Stay Connected with Jen Hatmaker:
FACEBOOK | INSTAGRAM | TWITTER | YOUTUBE | WEB
Thanks for listening to the For the Love Podcast!
XO – Team Jen
connect with gabrielle hamilton:
Sign up at butcherbox.com/forthelove to get your first box today!
Join us at jenhatmakerbookclub.com and become one of our sisters in nerdiness.
Get 20% off sitewide with 20JEN at livefashionable.com.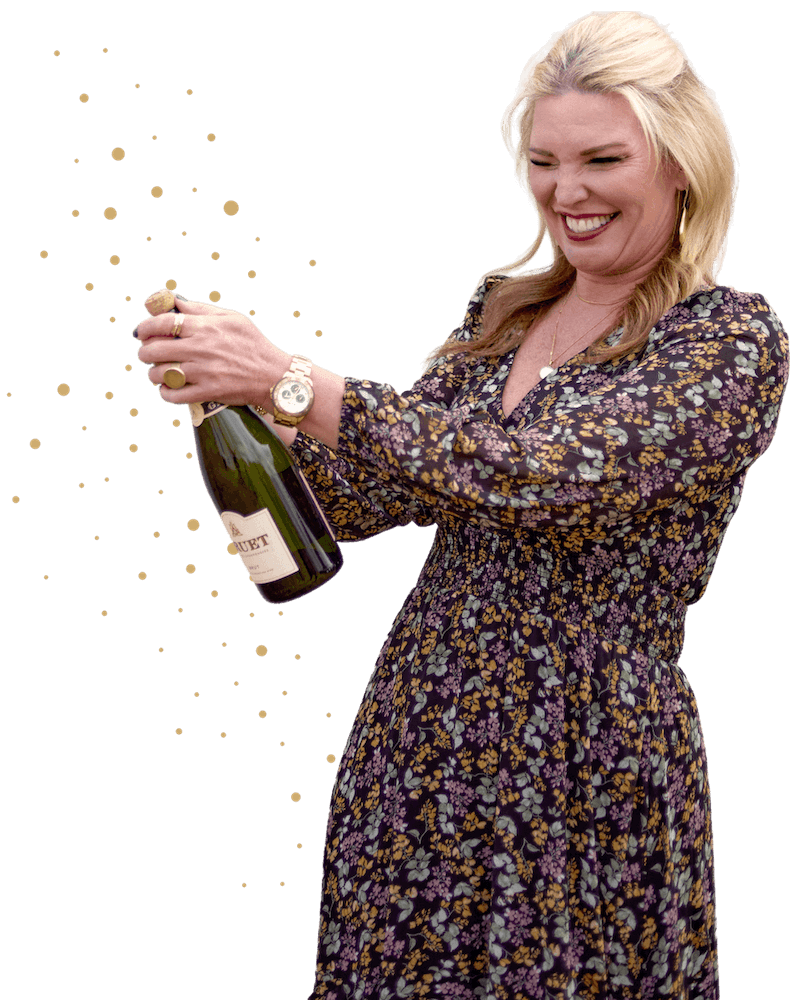 Shop Jen's Faves
From exclusive, limited-edition items to my must-haves, check out all my latest faves.
GET MY FAVORITES
Take a peek around
If you're not sure where to begin, I got you, friend. I'm always bringing you something new to enjoy.
Read More About Jen