Sneak peek alert! Are you a bookie? Do you love reading and talking about what you're reading? Then the Jen Hatmaker Book Club is where you belong. Want to join us? Visit jenhatmakerbookclub.com, become one of the squad. This month, we read the fiercely feminine and delightful novel The Bookish Life of Nina Hill by the oh-so-talented Abbi Waxman. Abbi gives us a peek into her pleasurable work that's truly the happy ending we need right now, because just like Nina, books are our escape. Abbi dives into what it was like to craft a character with ADHD and anxiety, and how she broke down that stigma, showing how preserving your mental health goes hand and hand with living a regular life. Abbi dives into what family issues can look like realistically, how the small moments can make the most spectacular relationship, and how dominating at trivia can give you a minute of triumph when you need it.
Hey, guys. Welcome back to the Jen Hatmaker Book Club Podcast. And if you're listening to this on the regular For the Love Podcast feed, welcome. For you, this is a sneak peek into all the incredible fun that we have behind the scenes of the Jen Hatmaker Book Club, which we would love to have you join. There is room for you. It is the greatest community, and you can find out more at jenhatmakerbookclub.com.

So I told her this in the interview, but we decided to choose a book for November to delight us. November, it turns out, was a bit of a challenge at the end of a very challenging year, and tensions are so high, and everything is so strained and stressed. So we said, "Here's what we don't need. We don't need our book selection to cause us fits. We want a pleasure book. We want to enjoy it. We want to just rip through the pages and know that we are going to fall in love with the characters and it's all going to be okay and it's all going to work out in the end."
So I was so happy to talk today to Abbi Waxman, who is the author of our November selection for the Jen Hatmaker Book Club, The Bookish Life of Nina Hill. Let me tell you a little bit about Abbi. She's so interesting, and you're going to really enjoy her today because she has that perfect dry delivery. I completely loved talking to her in this interview. She's had a really interesting life. Abbi was born in England, and her mother encouraged her and her sister to read absolutely anything they could get their hands on, which they absolutely did. By the way, Abbi's mom was an author, so we're going to talk about that a little bit. I didn't know that.
Abbi became a copywriter and a creative director running ad campaigns for these huge clients in London and New York, like AT&T and Chase and American Express, all these tiny little companies. But then she left the ad world. She actually had her own agencies. She had three babies, and she began to write books, also, TV shows, screenplays, so that she could, in her words, "Get a moment's peace." Now, she lives in LA with her family and her three dogs, her three cats, a gecko, two mice, and six chickens.

Oh, I so enjoyed this conversation. I so enjoyed her book, and you will, too. So I'm so pleased to share this conversation with author extraordinaire, Abbi Waxman.
---
Books & Resources Mentioned in This Episode:
The Bookish Life of Nina Hill by Abbi Waxman
Tommy and Tuppence collection by Agatha Christie 
Miss Marple collection by Agatha Christie
Hercule Poirot collection by Agatha Christie
Miss Silver Mystery collection by Patricia Wentworth
Hyperbole and a Half by Allie Brosh
Let's Pretend This Never Happened by The Bloggess
---

Stay Connected with Jen Hatmaker:
FACEBOOK | INSTAGRAM | TWITTER | YOUTUBE | WEB
Thanks for listening to the For the Love Podcast!
XO – Team Jen
Take charge of your mental health—get 10% off your first month at http://betterhelp.com/forthelove
Find the perfect gifts for the men in your life—check out Duke Cannon's grooming gift sets for only $20 each at Target!
Get groceries and get paid! Download the coupons.com app for FREE in the Apple app store or Google Play.
Get 20% off mouthwatering holiday sweets with code FORTHELOVE at https://www.mrsfields.com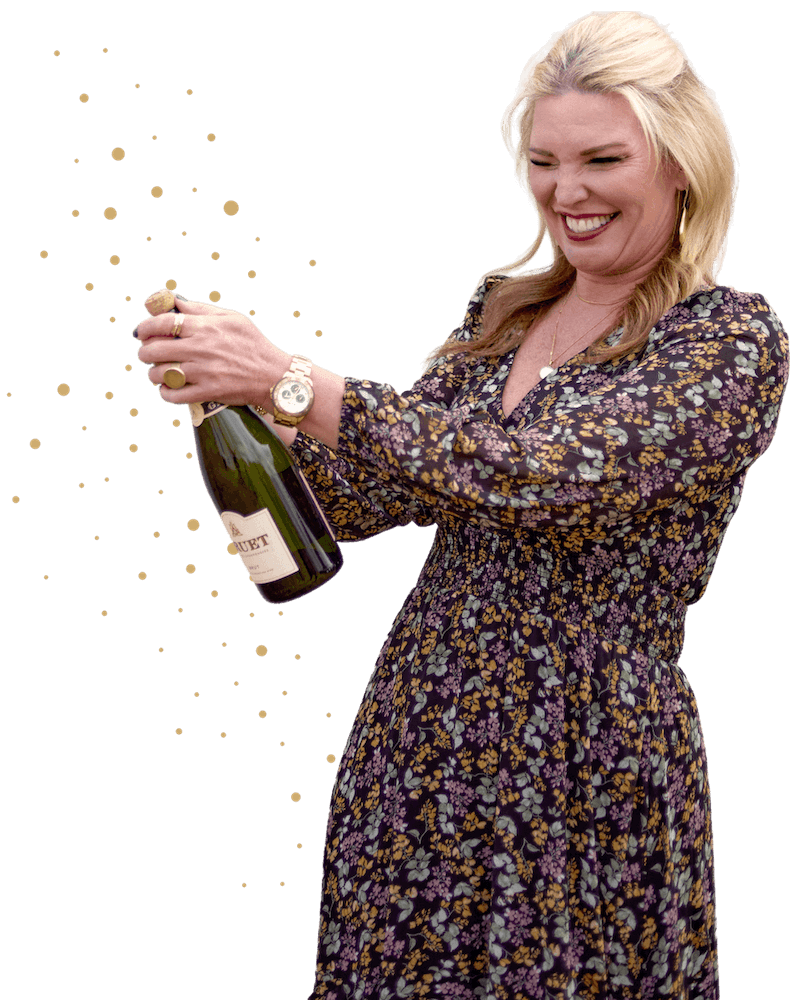 Shop Jen's Faves
From exclusive, limited-edition items to my must-haves, check out all my latest faves.
GET MY FAVORITES
Take a peek around
If you're not sure where to begin, I got you, friend. I'm always bringing you something new to enjoy.
Read More About Jen