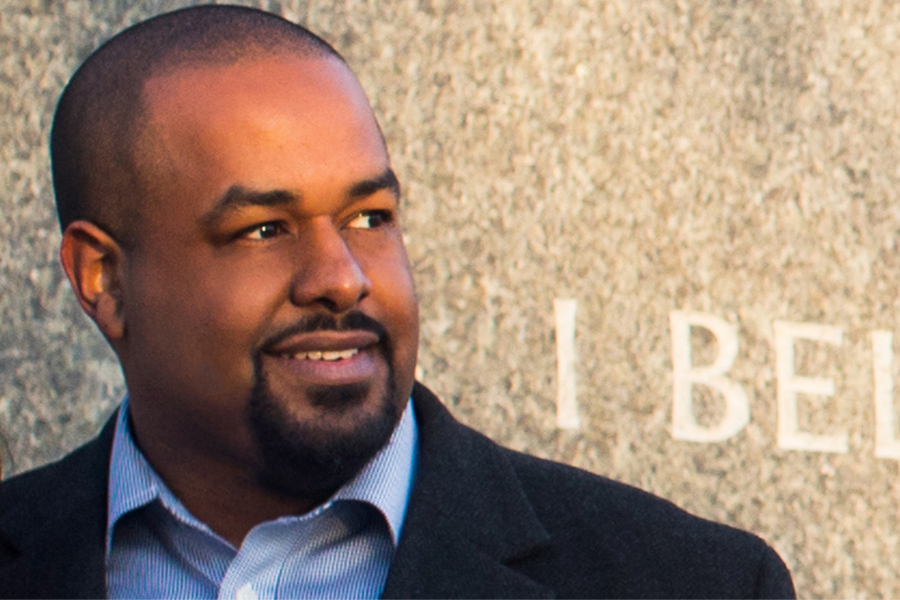 Politics, Faith, and Open Hearts with Joshua DuBois
Episode 03
Our powerful series "For the Love of Exploring Our Faith" continues with author, community leader and story-teller Josh DuBois. Josh has had the unique role of being "The President's Pastor In Chief" during Barack Obama's early years of presidency. He spearheaded important work on responsible fatherhood, grassroots community partnerships and foreign affairs. From there, he's dedicated his life to help companies, individuals and communities navigate tough issues related to race and religion. He uses his platform to support dramatic and documentary films that tells stories that bridge the divides around racial issues and religion. He gives an inside view into the Obama administration and the commitment to faith he found from the first family during his tenure with the White House.
Narrator:  Hi everybody, my name is Remy. Welcome to the For the Love Podcast, with your host Jen Hatmaker, my mom. She writes books and speaks to crowds. But she mostly loves talking to amazing people, every week, on this podcast. Thanks for listening. We hope you enjoy the show.
Jen:  Hey guys–it's Jen Hatmaker–welcome to the For the Love podcast. We are in the middle of what is to me a fascinating and important series called For the Love of Exploring our Faith. We are talking to faith leaders across the spectrum; from different traditions, and different perspectives, and from a variety of places and theologies. It's been so, so, so, interesting and I think you're going to love today's interview.
Our guest today is Joshua DuBois. He's probably one of our country's top voices on community partnerships, on religion in the public square, and specifically on issues impacting African-Americans and people of color. So, this is what Josh and I are going to dial in today. He led the White House Office of Faith Based and Neighborhood Partnerships in President Obama's first term.
In fact, he was called the president's "Pastor in Chief" by Time Magazine, and he spearheaded the White House's work on responsible fatherhood and grassroots community partnerships, religion, and foreign affairs. He brought together leaders from across the ideological spectrum and it's just really fascinating work.
So he's the author of a bestselling book called The President's Devotional: The Daily Readings That Inspired President Obama. We'll talk about it—it's a compilation of meditations and devotionals he sent to President Obama every day about faith and public life. So, he now leads a consulting firm called Values Partnerships which we'll also talk about. They do some really important and interesting work in our culture right now, so he's a frequent media commentator. He's been featured on everything and everywhere you can think of him.
He's also named to "The Root 100" and Ebony Magazine's "Power 150" list of the most influential African-Americans in the country. His life and his work and his words have really mattered. He got his master's degree in public affairs from the Woodrow Wilson School at Princeton and he got his bachelor's from Boston University and had really formative experiences in both places and is a former associate pastor at a Pentecostal church in Cambridge.
He's originally from Nashville–he currently lives in D.C. with his wife Michelle and his son August–his tiny little 4 month old. So, he is completely a dad in the weeds, and we are going to talk about what it was like to serve in the White House. We're going to talk about President Obama–specifically we're going to talk about President Obama's reversal on gay marriage and what that was like to witness, and his faith and what he was like behind the scenes, and our current administration and Joshua's thoughts on that.
Listen, this is a really packed conversation. It's powerful, and it's deeply faithful. Josh is a man of amazing faith. I think you're going to really love him. If you haven't heard of him before, you're going to be glad that you're listening today. So thanks for joining and let me welcome Joshua DuBois to the podcast.
View More
Alright. I am really so happy to welcome you to the show, Joshua. Thank you for being here.
Joshua:  Oh. Thanks for having me. Looking forward to the conversation.
Jen:  I have followed you for some time and I have yet to find anything that you say that I don't like. I'm looking hard but I haven't found it.
Joshua:  If you look hard enough, I'm sure there will be several things but I appreciate that.
Jen: Really? I mean I just … You're so interesting and your life is so dynamic. You've occupied so many phenomenal roles and you've just done so much, plus you have a real cute baby. So, that's all working for me.
Joshua:  Two of 'em.. Adelaide is four months and August is two and a half years old and we're blessed because our daughter, our four month old is–and August isn't in the room so I can say this–but she's so much more chill than the little boy, and so it's a fun house right now. Yeah.
Jen:  You know what? You've got a baby and a child though. You are in the weeds. That is where you're at.
Joshua:  Yep, and we are knee deep in weeds, if I can mix my metaphors. So yeah, we're having fun.
Jen:  That's fabulous. So listen, before we sort of dive into our topic today around the idea of "Exploring Our Faith", which I love, I'm not afraid of hard questions and I like interesting perspectives. None of that makes me clutch any pearls at all. I wanted our listeners to know a little bit more about your roots in ministry and in social justice because you have them. You've got quite a bit of family history in both of those areas. I wonder if you could talk about that a little bit and what influence your family members have had on you and how this foundation was laid.
Joshua:  Yeah. So my dad's a pastor. He pastors a church in Nashville, Tennessee–Payne Chapel AME Church in Nashville–and I grew up in the church. The AME church is an itinerate institution, and so we were moved around a bunch to different congregations from Virginia to Tennessee to Ohio. So, sort of the infrastructure and nuance and just the heart of the black church sort of beats within me. That doesn't necessarily mean that just by function of being in the church I knew Jesus and we can talk a little bit more about that because that was a later evolution for me but yeah, but definitely grew up in the church. Then just kind of on the social justice side, it was also similarly in my bones.
?My grandmother, Katharine Russell in Nashville, is very much an activist and was part of the civil rights movement in Nashville and the overall civil rights movement really had its roots in Nashville. I heard those stories growing up and it's the type of house where right next to the Bible there was a book by W.E.B. DuBois or The Autobiography of Malcolm X. It was this consistent coexistence of strong faith, strong Christian walk and journey. We grew up listening to Whit's End and Focus on the Family on the radio. I went to Fellowship for Christian Athletes camps growing up, but at the same time, social justice all around and through and through. It was just natural for me growing up to combine the two.
Jen:  I would love to hear you talk a little bit more about how being in the church doesn't necessarily translate to believing in Jesus or following his ways. Like how did that play out in your life that that was something added later? What did that look like?
Joshua:  Yeah. Yeah, well like I said, I was a PK, which had its–there were some strong things there. I could recite the Old Testament to you by the time I was 12 or 13. I don't know if that was church or VeggieTales.  The flip side of that, the more challenging side is; that I define church as the bureaucracy and the politics—especially as a PK. I don't want it to sound nefarious, but you could say sort of the "ugly underbelly" of church politics.
Jen:  It's hard to see behind the curtain.
Joshua:  Exactly, right and so I kind of thought I knew what Christianity was and it was sort of a textbook definition and not a heart thing. When I went to college, I went to Boston University; I wanted nothing to do with the church. I didn't attend services my first two years there, was sort of exploring. I would almost call myself sort of a functional agnostic and just kind of walked away because there was nothing sort of real for me there. It was funny, it was sort of one day, and I should also note that I also walked away from social justice and thinking about the world around me. It was sort of an individualistic moment where I was trying to pursue a career and education and all the other things that a teenage boy would pursue in the first couple years of college and just sort of walked away from my core commitments.
Then, it was sort of one day that I sort of turned the corner. I had been following the case of a young man in New York, so not in Boston. I was listening to the news about a man in New York named Amadou Diallo. This was an African immigrant who was walking on the street one day in New York and was confronted by police. I believe he was like coming home from work or something and because he had a language barrier, he sort of didn't understand what they were saying, he went to take out his wallet so that he could show the officers his ID. In the process of taking out that wallet, the officers saw the wallet, said that they thought it was a gun and shot him 41 times.  Just sort of mowed him down in the streets.
I remember, I was actually working. I worked full time and went to school full time. I was working at Craftmatic beds in Boston and I remember hearing about this case and it just sort of devastated me. I thought "there's gotta be some justice for this guy." I followed it for months and then was also at work when the news came back in that, the verdict that the officers would be acquitted on all charges. It just kind of leveled me.
I still to this day don't know exactly what God was doing in my mind and heart in that moment, but it just sort of devastated me this notion that there's a mom out there who would not have earthly justice for her son.
And, I certainly don't know why I did it, but I just wrote his name, Amadou Diallo's name and the words "41 shots "on a poster board andI stood in the most prominent location on my campus that I could, March Plaza, and just committed to speaking his name out in the world and telling his story to anybody that walked by.
Again, I was not an activist, not in NAACP, student government, anything. I was the last person who would do stuff like this, but it just broke my heart and I wanted to share his story with the world, and so I did that. It was amazing, and at first nobody was there, and then people came by and talked to me, and sort of a crowd started forming, and some folks decided to stay out there with me, and sort of became this demonstration. Towards the end of it, a brother who I didn't know before that moment, but is now one of my best friends in the world, approached me and said "It's amazing what you're doing, I've seen you around campus, love how you're sort of waking up and getting involved in society, but there's another level to all this, some things you really need to understand about the world that you'll only really understand if you come to church with me."
Jen:  Wow, really?
Joshua:  He invited me to church and at first I just kinda brushed him off. I'm like "Man, I haven't done the church thing for years."
Jen:  Totally.
Joshua:  "I know all the hymns. I know scripture. I don't need that." But we exchanged information, he just sort of kept at me, and Eugene (Schneeberg is his last name), he eventually convinced me to come to his little church. Tiny little congregation, my dad had pastored significant churches and I walk in here, and it's like 12 people in a middle school auditorium. There's no instruments and the pastor's wife and family are the praise team, and I'm like "This is a joke."
Jen:  Right.
Joshua:  Like I've been to much more aggressive churches than this.
Jen:  Right.
Joshua:  I sat down, Jen, and I heard that first message preached by my pastor, Warren Collins, and the Holy Spirit penetrated my heart in that moment unlike anything that I'd experienced before. It was sort of the first time that like all of the bureaucracy would fall away, and the church politics, and I got to sort of meet Jesus for who He is and gave my life to Christ in that service.
Jen: Wow.
Joshua:  It's a long story but kind of the unique moment where both my social awareness was built and even more importantly where I found my faith.
Jen:  Hmm, I love that story. I've been at that exact spot on the campus and I can visually see you standing there and it's really, really powerful. Interesting that that was sort of your front door to that friendship, which was your front door to Jesus. So tell me, so then it evolves even more. What were you studying at the time?
Joshua:  Political science.
Jen:  So you knew, there was something in you that knew I want to work in the realm of politics in some way.
Joshua:  That's right, yeah. Then after I got involved at Calvary, our church, it was either gonna be politics or somehow connected to faith. Eventually my pastor made me associate pastor and led our youth ministries. We led a Bible study and a halfway house in Cambridge and so it was just sort of grappling with which path it was going to be and I went to graduate school in New Jersey, went to Woodrow Wilson school at Princeton and studied Public Affairs there, not policy. Up until the time I started working for the Senator Obama, was still sort of grappling with am I going to go down a ministry path or a political and policy path.
Jen:  Well, let's talk about that because I read that when you first applied to join Obama's Senate campaign that you got rejected which is awesome that you didn't care, that was not the end of the road for you, no matter what they said. What did you do when you got that letter? Why didn't you just take that on the chin?
Joshua:  Yeah, it's funny. I'm doing this podcast by a safe that has that rejection letter.
Jen:  Ah, that's good.
Joshua:  It's clearly sitting next to me right now which is kind of funny. But yeah, very long story short, I was trying to figure out politics or ministry. In July 2004 was doing an internship on Capitol Hill, then I saw this guy giving a speech at the 2004 Democratic National Convention. Some of your listeners might remember that speech. It was this skinny guy I never heard of before.
Jen:  Me neither.
Joshua:  With these big ole ears named Barack Obama, right? I was jibing with all of the things he was talking about, the policy prescriptions and then out of nowhere he started talking about the awesome God that we worship in the Blue state and I thought "Man, this is a Democrat I could get behind."  ?When he said those words, I immediately was thinking about throwing up my arms at FCA camp and singing "Our God is an Awesome God." So, it was just this weird cultural connection and I pursued his office, wrote him a bunch of letters, got a bunch of form letter responses. I drove down to New Jersey to his transition office in the Senate and four hours each way. Went there the first time, got rejected. They said that "no one can meet with me" and so I drove back up to Princeton.
Jen:  Right, you just showed up, right?  No interview.
Joshua:  Just literally showed up, no interview but I prayed about it, just felt God kinda nudged me in this direction. Then went back down a second time and this time they sort of had mercy on me and said that I could meet with what they said was a very senior person in the office.
Jen:  Right.
Joshua:  And had a wonderful conversation, thought I was getting some traction, drove back up to Jersey and I Googled the guy, it ended up being the IT guy that they connected me to.
Jen:  Nice.
?Joshua:  They were just kind of—yeah right? But leveraged that to send sort of this one last ditch email to this guy named Chris Luwho was the legislative director, said "Listen man, I've been down there twice, I've sent you all these letters, I would love to have a real interview and conversation." To Chris's credit and just by the grace of God, they got back to me and said "You persistence paid off, we'll give you an interview." Then, "we'll give you a job." I mean that's what happened after the interview. It was still a decision though because I was coming out of grad school at Princeton. My colleagues are making lots of money doing some amazing things and they offered me a legislative correspondent position which was basically writing constituent letters to people that wrote into the office for like 20 some odd grand a year which for some people may be okay but coming out of grad school with a lot of student loans wasn't. It was a point of prayer but I just felt like that was where I was supposed to be.
Jen:  Wow.
Joshua:  So, I started early on in those days.
?Jen:  So, you just put your head down and you did that sort of invisible work in the trenches and it paid off.
I mean it really did. You became a part of that campaign and then a part of the big campaign. So kind of walk us through your progress from that moment when you're just writing letters for pennies all the way until you become appointed under President Obama as the head of Faith-Based and Neighborhood Partnerships.
Joshua:  Yeah, it was an amazing journey. So started as writing constituent letters. They promoted me to be the lead on commerce, trade and transportation issues which was kind of fun. Then one day in 2006, actually December 2005 heading into '06, then Senator Obama said he wanted to give a speech about his faith, his Christian journey and was there anyone in the office that could work with him on it and nobody raised their hand so I raised my hand and he ended up giving a speech that is still one of my favorites. It's not as well-known but he gave it at Jim Wallace's call to renewal conference in 2006. In fact E J Dionne called it in the Post "The most important speech by a Democrat on faith and politics since John F Kennedy."
Jen:  Wow.
Joshua:  So, I'm really proud of that address and mailed it to a bunch of folks around the country including people who became friends later on and pastors and others after he gave it and that sort of started the snowball of me helping him connect to the faith community authentically and share his own story and build coalitions to partner with him. From there started working on the 2008 campaign, led our religious affairs there. That's actually also when I started getting just more closely connected to and growing the relationship with Senator Obama. I started sending him these devotional messages in the morning that he would read on his blackberry every day and connecting him with pastors for different moments of prayer and just sort of, just going deeper with him and his family. ?Then we won, praise God.
Jen:  Yeah.
Joshua:  Moved into a position in the White House, the White House Office of Faith Based and Neighborhood Partnerships and was appointed there in 2009 leading our both religion and a lot of our race portfolios so all the easy stuff of course.
Jen:  Obviously.
Joshua:  Yeah.
Jen:  Very, very non-contentious. I mean everybody's on the same page.
Joshua:  Yep, all the time.
Jen:  And worth noting, I mean you're appointed at age 26.
Joshua:  Yeah.
Jen:  I mean that's young. That is young.
Joshua:  That is young.
Jen:  That's a lot on your shoulders.
Joshua:  It's funny. If you ask Valerie Jarrett or President Obama or others, they'll laugh at that because I literally, they would ask me how old I am and I'm like not only will I not tell you but if you go in my appointment file, like I know you're the President but I'm gonna sue you. I would just try to take it off the table because you can't help but, I thought that because of the experiences that I had had and the work that I had done then and before that I could handle this role and praise God, I think we did a pretty good job there but I knew that like when you hear that number, 26, 27, whatever it is. I'm 35 now, if somebody came up to me and they were 26, I would have some questions, right?
Jen:  I mean, totally.
Can you explain to everybody a little bit about what your position was? What the Faith Based and Neighborhood Partnerships, what was that? What did you do? What were your objectives? What was sort of the underlying core values in that space? I'd love to hear what sort of progress you think you made there in President Obama's first term and the sort of renewal that you got to be a part of.
Joshua:  Yeah, absolutely. So there's kind of three big parts of my role, two of them that were sort of formally with the job and then one that was just something that I did. It was partnerships, policy and then personal.
So on the partnerships and policy side, I worked both through the White House and through 13 federal agency offices of Faith Based and Neighborhood Partnerships to make sure that the federal government was connecting to and supporting and resourcing both through financial and non-financial resources the grassroots groups that are on the ground changing people's lives every day.
?So, we shaped grants programs related to fatherhood and health families. We launched a new interfaith service effort out of the Corporation for National Service. We launched a big campaign to get faith based organizations to partner with their local public school and help turn around public schools to the department of education faith based office.
We did a review of the ways that our embassies around the world were partnering with faith communities in their country that led to a whole new infrastructure at the state department.
We started a program at the United States Department of Agriculture that helped faith and community organizations feed hungry kids in the summertime.
?Separately, we also advised on policy and so we helped navigate both tough issues related to church and state and we think we got the faith based office a little tighter on it's sort of legal underpinnings, making sure that we were funding and supporting faith based organizations but that federal funds were not going towards religious purposes which it was important not just for the government but for religious groups. You don't want government meddling in worship, right?
Jen:  Of course.
? Joshua:  So, we did that, advised on difficult issues related to religious freedom and other pieces as well. That was sort of on the policy side. Then on the personal side, we started the first ever White House Easter prayer breakfast for example.
Jen:  Yeah, I love that.
Joshua:  Yeah, there was awesome events for amazing other faith communities. There was a Seder before, there was an Eid al-Fitr, but the president looked and saw there's nothing that we have for Easter for my own faith; for the resurrection of Jesus. He wanted to start that off and kind of make that his signature thing, and so we did that. Then, just kind of personally separate from my formal role, I'd bring in pastors and others to spend time with President Obama to pray and counsel him and would send him these devotional messages in the morning and so forth. Then finally, I guess part of the policy piece was also navigated–stuff related to race as well.
Jen:  Yeah.
Joshua:  The beginnings of our work with men and boys of color on police violence and so forth was a part of my work too.
Jen:  Pretty amazing. I mean that's quite a run you just listed. I love how you were really intentional about connecting President Obama with specific pastors. I read that you campaigned pretty heavily for Rick Warren, Pastor of Saddleback out in California, to deliver his invocation at his inauguration. What was your motive there? What was your connection there and do you think it had an impact? Did you see some after effects of that prayer?
Joshua: We wanted to focus on; how can faith and community organizations impact human lives and advance human dignity no matter your political perspective, no matter whether you voted for President Obama the first time, or not, or vote for him again–you were welcome here. I think that bringing in Pastor Rick in that moment began to send that signal.
Jen:  It did, that felt really evident watching the White House and who they invited in and who they welcomed in, who sort of had a seat at the table.
It was really a remarkable example that that administration set for the rest of us in a time where we can tend to be so incredibly religiously polarized and fearful of one another and territorial, it was really profound to watch that sort of cooperation and partnership emerge from the White House of all places.
?Let's go back to something you mentioned. You said kind of in an off handed way that you would send these devotionals to President Obama on the daily that he would read on his blackberry. You went on later to write a whole devotional book around that exchange. I want to talk about that in a few minutes but I read in an interview where someone else asked you right after Trump was elected, what verse would you give him if you were sending devotionals to his blackberry? Can you tell us what you chose if you remember it and why you picked that for him?
Joshua:  I chose Zachariah 7:9-10 because–I don't remember the exact passage– but I know it concludes with a note around not "oppressing the widow or the fatherless or the foreigner or the poor and do not plot evil with each other." I mean, it's sort of an exploration of our heart. Who is our impulse toward and who is it against? It was one among probably thousands of instructions in the Bible that we've gotta have an impulse for the widow and the fatherless, the foreigner and the poor and an impulse towards treating each other well rather than poorly. I cannot look into and penetrate Donald Trump's heart, but just through this sermon and what I see, I'm concerned about the impulses and I'm concerned about where those impulses lead and leave the vulnerable. That's why I selected that because it's one thing to have prepared remarks and it's one thing to say the right thing in certain moments, but this appears to be a current administration that is operating a lot on the basis of impulse and some of those impulses are deeply troubling to me.
Jen:  I agree, I think a lot of us do and worried that once rhetoric becomes policy, policy absolutely affects human lives, so at some point, it seems like it's just talking and tweeting but that has a very real affect. I mean it's now been a year and a half since you said that's the scripture that I would send to President Elect Trump and so now that it has been a year and a half since then or so, I think that was wise, discerning and sound advice that I wonder if you can get his cell phone and send it every day. Do you think that's something we can arrange?
Joshua:  Listen, I feel like he needs to spend time away from the phone.
Jen:  Good point.
Joshua:  The tweets are an issue, but honestly, like the thing that is really in my spirit and that troubles me more, is just sort of the long term impact on evangelism and people meeting Jesus. What I mean by that is like I spend a lot of time at church just kind of as a servant at my own church and just sort of in life like trying my best to be a vessel for, and a very much imperfect vessel, but a vessel for like God to use me to point people towards Him, right? Now like our, I hate to say the word "brand," but our brand as Christians is just kind of like shaded and with this man and Christians' endorsement of him.
People who are non-believers look at that, right? Then they look at Christians saying that basically that it's okay. Then they look at the fact that Donald Trump said he's never asked for forgiveness before. They say "This is what your faith is about? This is who you've decided to associate with?"
?Honestly for me, it's less about what that means now, and more about what it means over the next few years in the coming generations when we're trying to connect people to the good news of Jesus Christ and we have this thing hanging over us. I've gotta sort of check myself because God is even bigger than all of that, right? No amount of my anxiety or angst about it is more important than what God can do, even in the midst of all of this, and so I'm still praying through that response to all of this but that is the bigger concern of mine and that is why I really grieve when I see good people connect themselves to what I believe is a really destructive force for the Gospel.
Jen:  I couldn't agree more. I share all your concerns and I'm worried about the long game here, but it's a short term power play however you want to look at it. What we have agreed to tolerate and give a free pass to in the name of power, in the name of protection, I just don't know how we're gonna recover. It's gonna be a lot of work and it's even gonna be the work of the next generation I think to have to rebuild sort of the credibility of the Gospel and the ways of Jesus and to what it feels like, at this point, has just been cast aside for proximity to power.
I was in church on Sunday and we had a guest preacher. She was a superintendent in the Methodist church and she was just talking about how the ways of Jesus simply will prevail. He told us that in Scripture. They just will. We're not powerful enough to destroy Him and I thought "You know what? That's good and hopeful news that we will not be the first generation to take Jesus down."
Joshua:  Yeah.
Jen:  We're just not. We're not that awesome. We're not that powerful.
Joshua:  I needed to hear that, Jen. Yeah.
Jen:  It does feel like that on some days.
Joshua:  It feels like it sometimes.
Jen:  It does.
Joshua:  It's the witness thing and I won't belabor this, but it's also I'm still wrapping my mind around this challenge of raising a boy, right?
Jen:  Oh same.
?Joshua:  I've got this two and a half year old and a girl too, right? When I came up, my mom was a single parent for a while but then married my dad, my stepdad who's my father–I don't consider him my stepdad–and so got some great instruction there,  and quite frankly, we were listening to Focus on the Family in the car. We were sort of girded up in like basic family life. I've gone on to disagree with James Dobson on a range of things from politics to LGBT issues and so forth but still there's sort of the basic notion of like what it meant to love and respect your wife, your partner, to operate with integrity in your family relationships but then you see this mess, right?
How do we raise boys and let them know that there are consequences for actions when, not only you can be the President of the United States and talk about where you grab women and cheat on your wife, but pastors and activists and presidents of universities will endorse you, and not call that out, right?  ?I'm not saying that they judge, but I'm saying that they're not using any discernment in that they have wrapped their arms around it.
?It's both the evangelism piece, but it's also just the impact on our kids.
And again, Jesus is bigger than all of that, the Holy Spirit is gonna help us navigate through it, but it's a problem that we have to really figure out.
?Jen: It sure is. It's something of an infection if you will and we start feeling it seep into our pulpits, into our talk radio, into our leaders' language and I share all of our concerns there. I have five kids, and the oldest is a sophomore in college and the youngest is sixth grade. Almost all my kids are teenagers and so President Obama has been the president of their childhood, all of them. That's the president they know, that is the presidency they saw and watched and witnessed and listened to and that was the rhetoric they learned from and it has been a bit of a crush to have to sit them down over and over and over as they watch this current regime and say "We don't talk like that. We don't believe that. That is not the way to deal with human beings. This policy is dangerous. This is racist." It's just been such a whiplash, such a gear change.
Joshua:  Yeah, yeah.
Jen:  Speaking of that, you have had a lot of words of comfort and I've watched with so much admiration for African Americans and people of color who have been especially discouraged by this election where frankly, neither candidate seemed to have their hand on the pulse of the African American community, but whose winner obviously has put forth not just language but policies based on what feels like racial division. So, I wonder after just sort of the initial shock and disappointment, do you feel like in any way that this election, has it motivated?  I'm curious your take here, do you think it's motivated those of us who champion racial equality to fight harder?
?Joshua:  Yeah, I think so. I think it definitely has and it's done a few things. One, this is sort of a renaissance moment for some amazing organizations that are taking creative approaches to the age old problem of race in America. So, from Color of Change, the NAACP Legal Defense Fund to the Campaign for Black Male Achievement, the Advancement Projectand so many others, they're just doing great groundbreaking work, both protecting people who are under assault right now by the Department of Justice, by the administration in other ways as well but also advancing the ball and just creatively solving age old problems. That's a big thing, just the organizations that are out there and I certainly encourage folks to connect with them and support them. The other thing though is that, this was fascinating for me, I think it has exposed the fallacy and the thinness of reconciliation in the church.
Jen:  Hmm, what do you mean by that? Say more about that.
Joshua:  Yeah, I mean and I was a part of some of these movements too. I had been invited to–I can't tell you how many–like efforts to like promote reconciliation, and what that often meant was; get together in the same space with leaders of faith from across different lines and particularly across racial lines and maybe there was some level of confession that we've done wrong, or there's some sort of meeting in the middle, but it's something I've felt uneasy about a lot of this stuff, and I've participated. We brought a group down to Mother Emmanuel in Charleston, which is a place where I've spent a lot of time, and have done a lot of work trying to help them recover, and brought pastors there and just different forums, but felt uneasy about it. I couldn't put my finger on why and then the election happened and then America elected Donald Trump and then folks basically said that. I'm not saying that people that voted for him are racist, but the racial undertones of that election and the impact on people of color did not matter enough.
We don't really know the real story. We don't know how other people have been impacted. We don't know literally the bodies that are buried in the blood on the ground and what is continuing to happen today. I think this has exposed that, right? Me and a whole bunch of other Christians of color and not of color have said that "You know what? We're not doing any more thin reconciliation."
Jen:  That's good.
Joshua:  Either we go deep or we don't go at all.
?Jen:  What do you think that looks like? Do you have ideas on that?
Joshua:  Yeah, I mean a few things. One; I honestly, it's gonna sound really wonky, but I honestly think people need to know our American story. We need to know our history a little bit more than we do.
Jen:  I do, too.
Joshua:  Right?
Jen:  That's right.
Joshua:  The 45 second version is; In 1619, people showed up at this country that were human beings and they were immediately turned into, not to themselves but to other people, chattel, animals, slaves. Like, they were held as such for 250 years until 1861, right? So, we owned people, we bought and sold them. We split up families, we raped women and there was no recourse for it. We had about 20 years of a turnaround after the civil war where black folks were freed, they were liberated, they were getting to own property, and they were elected to office in the South, and then there was this massive racist backlash when the Northern troops left in this post Reconstruction era.
Jen:  Right.
Joshua:  From 1880 to 1940, 3,000 black people were hung up from trees. 3,000 people lynched in a massive terror that existed until the 1940s, right? Then, we had a really brief civil rights movement, then from the '40s 'til the late '60s we secured some legal rights, and then that leads up to the '70s and '80s when many of us were born.
?We basically have like 350 years of like really tough, terrible stuff that has passed down trauma and all kinds of impacts across generations. In 50 or 60 years where we're starting to sort of try to figure it out. I don't think people really have grappled with that story. They want to start from today as if today is just fresh, as if the kids that today or yesterday–there was another murder of a young black man in his grandmother's back yard with a cell phone–as if that happens in a vacuum rather than those officers who shot him having been shaped by that history that I just described, right? I think the number one thing is pick up a book, read, grapple with this story.
Thing number two is invite in speakers.
I think every white church should have a black history month event, right?
Jen:  Nice. Yeah.
Joshua:  Invite in a speaker to share about some of this stuff or maybe it's not February but to like have a conversation about this narrative, book clubs, pick where you're grappling with some of these issues, and quite frankly black folks and other people of color, we have our own stuff to grapple with. I'm not one of those folks that thinks that it's only the majority community that has to deal with some of these issues. There are middle and upper class black folks who need to check themselves on how they engage people that are struggling. There's, I think, racism that exists in other communities. We all have some work to do basically.
Jen:  It's funny because of the two things that you suggested, you said they're wonky or they're simple, but the truth is; those two efforts can make a monumental difference in the basic understanding of the average citizen and thus their compassion and empathy and perspective.
I remember a few years ago when I read cover to cover, and it's dense, but Michelle Alexander's book The New Jim Crow, she deeply walked through American History and then of course the subsequent ways that all of that racist and just the white supremacy culture infects all of our systems.
There's no way to say "We're a post racial society,' when we had hundreds of years of those systems infecting our criminal justice system, our education system, generational wells, land ownership–it just never ends.
?Joshua:  Yeah.
Jen:  It so rattled me.
Joshua:  Yeah, it's such a good book and so important for folks to read.
?Another text that I would think about folks considering is Stamped From the Beginning. It won the National Book Award. It's by this guy Ibram Kendi, and it's basically a history of how racist ideas developed in the country. It's an amazing book, New York Times bestseller and just couldn't recommend it highly enough.
Jen:  Everybody listening, we will have all these links and more. I'll put together a reading list for you too up on the transcript page on my website cause I can't tell you how important this is. So not only will a good solid book change our minds but your second suggestion in terms of bringing in people of color to lead us and to preach to us and to teach us will change our hearts. There's something about proximity, about being in the same room, about listening to another human being's story and perspective that can melt even the hardest heart. Those things matter, they really do. Those are really important beginning steps to start tearing down our own implicit bias, our own internal sinful nature around racism and then ultimately our culture. I think those are amazing examples.
If you don't mind, I want to go back to President Obama's regime for another minute. I've got a couple of other questions.
I think a lot of–it was interesting to his eight years in the White House–because I think a lot of conservative Christians, or perhaps others who equate a political party to be automatically aligned with Christian principles, if those two things are conflated in your mind, I think that they saw Obama's Christianity, some of them outright denied it, rejected it. I think they saw it perhaps as a smokescreen or maybe a vote grab, and so back to something you said earlier.
You wrote this incredible book called The President's Devotionaland it includes all these morning devotionals you sent. It was scripture and song and prayer and reflections, all of which he was reading on the daily that inspired his life, his faith, his leadership and your book really creates a picture of the President as a man of really deep faith.
I wonder what would you say, why do you think there was this perception to the President's faith sort of from people who did not vote for him and who did not sort of believe in him in that way and what would you say that you saw of his devotion to God and to Scripture?
Joshua:  Yeah, great question. Why was a misperception there? One, his name is Barack Hussein Obama, so he's got a funny name, right? That's a part of it. Two, there was definitely a concerted organized effort to spread that misperception, right? I don't know if there's any person in the country that did not receive a false email forward about President Obama and his faith. Part of that was manipulation from others. Then the third piece I would say, it's funny. He talked a lot about his faith. My dear friend, Amy Sullivan, wrote an article where she kind of went through all the times where President talked about his Christian walk both on the Easter prayer breakfast, the National prayer breakfast and the round tables and so forth but it didn't really make a lot of noise. I think maybe it was because he didn't sort of scream about it. Like it wasn't, like he didn't make a big show of it. He just lived it out.
Jen:  Yeah.
Joshua:  He read these devotionals in the morning, he went to church as often as he could, he and Michelle would have me come over and lead Sunday school for the girls some Sunday mornings and like he just didn't make a big deal about it.
And, I don't know about you but to me, like that actually is more evidence for somebody's walk.
?Jen:  Right.
Joshua:  Than the other way around.
Jen:  Yes.
Joshua:  I start getting a little–I don't want to say suspicious cause I don't want to judge anyone else–but it starts to feel a little odd to me when someone is trying to prove who they are rather than just being who they are.
Jen: Great point.
?Joshua:  Yeah, I mean I think those are some of the reasons. I mean I saw something very different, right? I saw him spend time in prayer with Joel Hunter in the Oval Office and pray over his family and his life and his work. Every year on his birthday, we would get some pastors and leaders together to just sort of bless, he wanted just a blessing for the year and to prepare for the year ahead and to thank God for the year that was.
?Certainly in tough national moments, one part of my job was being with him whether it was before the West Virginia miners funeral, or we were with him in Newtown and just saw how scripture and how his relationship with God just kind of buttressed him in those moments, and how he tried to thread it into his public voice as a means of comfort for people who needed some comfort after Charleston, Amazing Grace and so forth.
I mean I saw it just kind of lived out, lived in the way that he loved his wife, that he tried to raise these two girls and that was probably the most meaningful for me. I think for those who are looking for a reason to not like Barack Obama, this was one of the reasons that they found. For those that had their eyes open and their hearts open, I think they acknowledged that he was not only a good man but a man who was trying to walk this Christian walk like many of us are.
Jen:  Thank you for that side of the story. I want to ask you another question. It was interesting to watch over the course of both of his seasons in office that President Obama wrestled personally then–which ultimately became publicly, because there is no personal if you're the president–with gay marriage.
Joshua:  Yeah.
Jen:  Having said that he supported civil unions at first but not same sex marriage, that's when he was a candidate and then he, at that time he said his views as a Christian were that marriage was just a man and a woman, and then as he was gearing up for reelection in 2012, he said publicly that his views were evolving. He was sort of building some support in the gay community and although plenty of gay rights activists were frustrated by his unwillingness to endorse their marriages, but they did respect his commitment to ending discrimination. It was obviously his push to get Congress to repeal "don't ask, don't tell" in the military which was just a really important, important win. So, in 2015 though, when gay marriage was legalized, he had tweeted, which was not very often, he said "Today is a big step in our march toward equality. Gay and lesbian couples now have the right to marry just like anyone else. #Lovewins."
We all watched this. We all paid attention to this, and sort of watched his views and his theology sort of evolve here, and I found it very brave to do that on such a big stage. Obviously really similar to my own process, and wrestling–coming to terms with my own theology and my position on gay marriage and gay folks and Christianity and how that all intersects.  He did that on a really big stage. I wonder from your perspective, cause you were right up close to that and to him, how did you see him grappling with this issue from a faith perspective and what did you think about sort of his reversal, and what was it like in the White House? Was this hard? Was the pushback hard? It strikes me as very courageous to do this in such a huge, huge, huge global stage. I would love your perspective of that.
Joshua:  Yeah, it was sort of a really important moment, set of moments. For the president, a lot of it was personal. It was, I think he was increasingly unwilling and uneasy to be around and be friends with and really love friends of his, staff, people who are dear friends of him, mine as well, and think that there was something about them that was at all like defective or should be limited or just something that was not just purely 100% made in the image of God, right? He could sort of argue with himself, and there's policy concerns and political concerns, and so forth but ultimately I think it just sort of boiled down to that; that he couldn't walk past–and without naming names, but there's a guy that worked in the outer Oval–and to feel like "Man, I'm denying something to this guy that who is just as much of a human being deserves 100% the dignity that I have in my relationships. I'm denying something to him that I don't deny to myself."
Yes, I mean there's the policy of it, the politics of it and all of the above but I really think for him it was just sort of that gut level uneasiness, right? About what felt like discrimination, and I think that was probably the biggest motivating thing, and I think he's got the next generation is there's some wisdom there and some folks kinda scoff at "we can't listen to kids on this, that or the other", but I imagine and I don't want to put words in his mouth but I imagine that his daughters were coming home with a strong perspective too and saying "Dad…."
Jen:  That's gotta be true.

Joshua:  "We've gotta make sure that we're leading with our hearts here and that our hearts are open to new things." I think that's what it was at root.
I think a lot of people felt like it was a heart issue and this is at the same time, well a little bit after, but at the same time, I've got my grandmother in Nashville who was probably one of those folks that was targeted in 2004 by gay marriage amendments and "yada yada yada," she went to her first gay wedding because she's like "You know what? I'm tired of holding onto this thing that is separating me from people that love each other and that I love." I think this was happening with a lot of people at the same time it was happening to Barack Obama.
Jen:  It was, it was. It was sort of a seismic shift in our culture. At the same time, it was just really interesting to watch its reflection in our own president who was also listening to his heart, and listening to his friends and colleagues, and amazing people who he loved, and respected, and I thought he did that with a lot of grace.
Joshua:  Yeah.

Jen:  And with a lot of conviction and courage. That was really important to me to watch that. Let me ask you this and I can't not.
Joshua:  Yeah.
Jen:  So, I totally love Michelle Obama. So I just need to know …
Joshua:  Me too, yeah.
Jen:  If she is as fabulous, and smart, and beautiful, and kind, and wonderful as I 100% perceive her to be.
Joshua:  She is amazing. She's the world's best hugger. That is absolutely the case. We've gotten a lot of those solid hugs from her. She's whip smart. I mean, just can see around corners. I mean not literally, she's not Wakanda, but she is just really perceptive, I think she has a lot of discernment, is just an amazing person.
My wife and I have been able to spend a lot of time with the two of them just taking them to church. She was the one that reached out to me and said "Hey, the girls are busy, we don't get to go to church a bunch." Asked me to host, to put together a Sunday school for them, and so we did lessons for well over a year. Their faith life was important to her, and she always put those girls first. She made sure that the guy over there in the Oval Office put those girls first as well, and he'll be the first one to say it but it was, she really helped him maintain humility, keep his priorities straight as much as possible. Neither one of them are perfect.
Jen:  Sure.
Joshua:  But like my wife and I'm sure your husband would say the same, she was much more perfect than the other side of the marriage. She is pretty great. I love her a ton. She's awesome.
?Jen: I love it, thank you for talking about her.
So listen, thank you for indulging all my questions about working in the White House. It's well documented that I'm fascinated with the government, and with the White House, and sort of the pomp and circumstance of that office, and so I appreciate that but listen, you're no schlump here.
Tell us what you've been doing since you left your post in 2013. I talked a little bit about your consulting firm at the top of the show, but can you tell us a little bit more about that work and what you are doing right now to unite and educate political groups and faith groups and influencers? It's really cool what you do. Your work is amazing.
?Joshua:  Yeah, so three big things that we do at Values Partnership. So, first is, and this is gonna sound kinda odd, but it's what we do. We produce and promote films and TV shows that have a social impact in the world. We led the marketing and publicity campaigns for films like Fences and for Selma. We worked a bunch with Oprah Winfrey on her series Belief, and oftentimes that's us getting those projects out into the world so that people have an opportunity to engage with them, and really be connected to them, and sometimes it's producing them too.
So, we produced a documentary on President Obama's legacy called The 44th President: In His Own Words that was on the History Channel. We're honored that it won Best Documentary at the Image Awards.
Jen:  That's amazing.
Joshua:  We just wrapped up a series on hate in America called Divided States that sort of profiles that rise in hate crimes and what people can do about it that ran on A&E. We were an intimate part of the remake of Roots on the History Channel, and just kind of work across different media companies helping to both create and then promote films and TV shows that have an impact in the world. That's kind of the first thing.
The second thing is we …
Jen:  Let me say this before you say the second thing. I want you to know and I know that you know this, you must get an enormous amount of feedback but those projects matter.
Joshua:  Thank you.
Jen:  Me and my community, the people that I do life with, we watch those.
Joshua:  Oh, thank you.
Jen:  They create amazing dialog around our tables, in our churches, in our small groups, in our Bible studies. Like we literally talk about the work that you do and it's so incredibly provocative and sometimes uncomfortable that's disruptive in the best possible way.
Joshua:  Yeah, cool.
Jen: That matters, that work. It's really, really good, and important that you're doing that right now.
Joshua:  Well, I really appreciate it. I mean, as you know better than anyone, it's through the creation of culture that we can really change hearts and minds, and that's what we're trying to do imperfectly, but that's kind of what we're trying to do on the entertainment front. Separately, we advise some big clients on how to navigate tough issues related to race and religion continuing with the previous work.
So, for example, we've been on this two year beautiful journey with Thomas Jefferson's Monticello, the institution in Charlottesville where they want to get issues of race and slavery right instead of running away from this twin legacy of Jefferson as probably our most important founding father, if not one of them, but also someone who owned human beings. Rather than sweep that under the rug, they want to engage with it fully, and so we've done a lot with them. They have a Slavery at Monticello app. They have a new tour that focuses on the enslaved individuals there. We hosted a big convening and just really helping them grapple with those issues. We also work with clients like Google helping them partner with the black church to close the digital divide and so we do advisory services related to race and religion.
Then finally the third big thing, our newest project we've launched this, it's also gonna sound a little wonky, but a new market research platform called Gauge. The basic notion is that brands and companies are not talking with people who have the pulse of their communities. They do market research and they invite 10 people into a room in the mall, but they're not really talking with folks who know their stuff and who know what makes communities tick, and so we have a mobile app where Pepsi, for example rather than running that Kendall Jenner ad without talking to lots of black folks, they can connect with the right people on a mobile app or before someone puts out a book in the faith based space, they can get video or audio message feedback from key leaders of faith. We say "we're closing the knowledge gap between brands and communities." People get compensated for providing their feedback and so hopefully we're creating some value and wealth in diverse communities as well. That's called Gauge, it's getgauge.com. We're super excited about it, got a lot of partners and that's growing.
Those are the three big things, entertainment that has a social impact, advisory service and this new platform called Gauge.
Jen:  Fabulous. We'll link all that too so people can see more.
Joshua:  Thank you, too.
Jen:  Let me ask you one last question.
Joshua:  Yeah.
Jen:  We're asking everybody this in this exploring your faith series. I wonder if you could leave us with either a quote from a spiritual leader who you love or admire or maybe a scripture–either way–that sort of epitomizes your life's work and puts fuel in the tank for you to keep going.
?Joshua:  It'll sound a little crazy but for the last year and a half I've been sort of stuck in Colossians 3. It's sort of this granular pathway of sort of how to live a holy life, and lots of places where I fail in those instructions, but I've really been praying through every verse. So, that's one thing, but of late–it's funny as recently as this past Sunday—I've really been focusing in on these passages in I Corinthians 3.  It talks about sort of the "wisdom of the world being foolish in God's sight" and I've been–these phrases from my childhood–remember where we started. I was in the church but the church wasn't in me.
Jen:  That's right.
Joshua:  I have to correct myself a bit, because these simple phrases about trusting in God are coming back to me now, and they have much more profound meaning, and the world would say that they're simple and that there's more complex stuff out there, but for me, they are now becoming so much more important.
For example, there's this phrase in the black church that "He's a heart fixer and a mind regulator," and there's a gospel song about it. It's like from the '20s or '30s. My grandmother would say it in church, and I just kinda rolled my eyes at it before. "He's a heart fixer and a mind regulator."
Jen:  Sure.
Joshua:  But I woke up Sunday morning and it was stuck in my head that …
Jen:  There it is.
?Joshua:  God, we need you to fix our hearts and to regulate our busy and just crazed and like obsessive minds that are refresh in our timelines and following Trump and trying to keep up with kids and so forth. We need you to bring some pacing and breathing to it and peace to our minds. He's a heart fixer and a mind regulator.
Jen:  That's good.
Joshua:  I guess that's a long way of saying I Corinthians 3, I think it's like 18 and following that where he talks about how God sort of confounds the wisdom of this world and encourages us to focus on the simple truths. That something that I've been meditating of late. So, I don't know if that captures my life and work, but that's kind of where I am now. So yeah.
Jen:  I love it, I love it. I scribbled down that phrase as you said it because I just think you've prescribed the remedy to what ails us right now. We need our hearts fixed and our minds regulated and we know the Guy. We know the Guy who can do it. That's amazing. So Joshua, if you'll just tell everybody where they can find you. Where do they find your things, your books, your resources, your work before we sing off here?
Joshua:  Sure, you can usually find me chasing after August DuBois, but other than that, you can find me on Twitter @Joshuauadubois, my personal website is Joshuauadubois.com. You can check out the project that I mentioned at getgauge.com and our consulting company, not that you don't have enough websites now, is valuespartnerships.com, but if you forget all of that, you can just go to @Joshuauadubois on Twitter and there will be some links there.
?Jen:  Awesome. Thanks for being on today. Thank you for being who you are. Thank you for your incredible integrity and the amount of hard work you've put in honestly to our country at such a high important national level, the work that you have done is going to last and affected so many real lives and continues to affect real lives and I just, I think you should just be so proud of your work and of your focus and of the way that you're using your gifts, your amazing education. It is incredibly profound. We need 10,000 more of you yesterday.
Joshua:  You are way too kind and thank you so much.
Jen:  I'm not kind, I'm just telling the truth.
Joshua:  I have to say, and this is not just a return to what you just said about me, but there is something really, really special going on here. There's a reason why folks are listening right now and it's because this is not happening in other places, Jen. You are pulling a community together that is serious about their faith, but also curious and serious about what's happening in the world that wants to be inspired, but also wants to live in a real way. This is unique, and it's really special and I want to appreciate you, and thank you for doing that and thank all the folks that are listening and encourage you all to pray for me too. Thanks so much for who you are.
Jen:  Thank you, Joshua for being on today.
Joshua:  No problem, thank you, talk to you soon.
Jen: I hope you enjoyed that discussion. I surely did. I want to say that I appreciate you being here for this series. There's probably a 0 percent chance you're going to agree with every single person we have on it since we are representing such a wide variety of experiences and perspectives. But I think it's important that we listen to all of it. I think it's good. I don't think we need to fear an alternative position, or perspective or hard questions, or even disagreement. I think the sort of robust and respectful civil dialogue in a faith space is really important, so for those of you who did not like President Obama or support him or, you are a Trump supporter, I'm glad you're here. I'm glad you're listening and I'm glad that you're paying attention.
I hope that conversations like these can continue to move the needle forward on kindness and civil dialogue and unity in things essential, and maybe in interpersonal understanding in relationships. I know they're challenging me, for sure, and so,I thank you for coming in. Thanks for staying here. Thanks for listening to everybody in this series, whether they represent sort of your space or not. I think this is good work, and it's work that matters, and so I really am grateful to Joshuaua for his life of faithfulness.
This this series is packed with amazing guests. I have loved every bit of it. Thanks for listening. Thank you for subscribing and making this podcast.
Such a joy to me and my team–we're so glad to bring it to you week in week out. We appreciate our amazing listeners.
Narrator: That's it for today's show. Hope you enjoyed this chat. Be sure to subscribe to my mom's podcast and give it a "thumbs up" rating if you like it. From the whole Hatmaker family, hope you have a great week and see you next time!
Use the code JENHATMAKER15 for 15% off at bare-soaps.com.
Get 15% off with code FORTHELOVE15 at AlisonandAubrey.com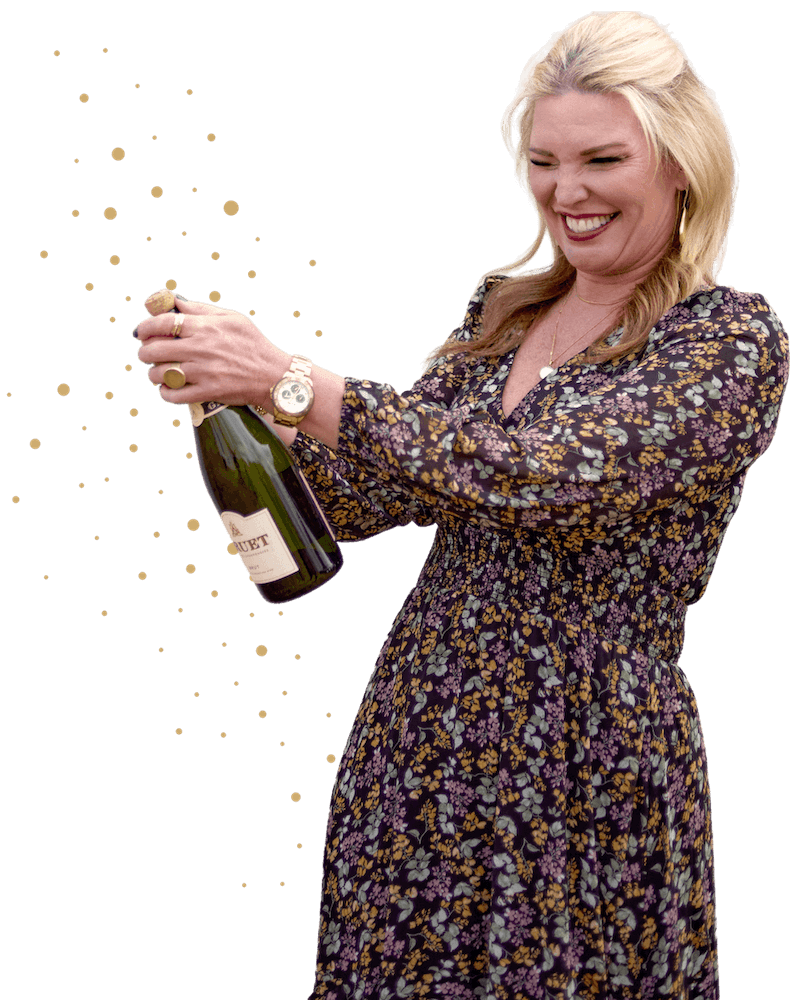 Shop Jen's Faves
From exclusive, limited-edition items to my must-haves, check out all my latest faves.
GET MY FAVORITES
Take a peek around
If you're not sure where to begin, I got you, friend. I'm always bringing you something new to enjoy.
Read More About Jen