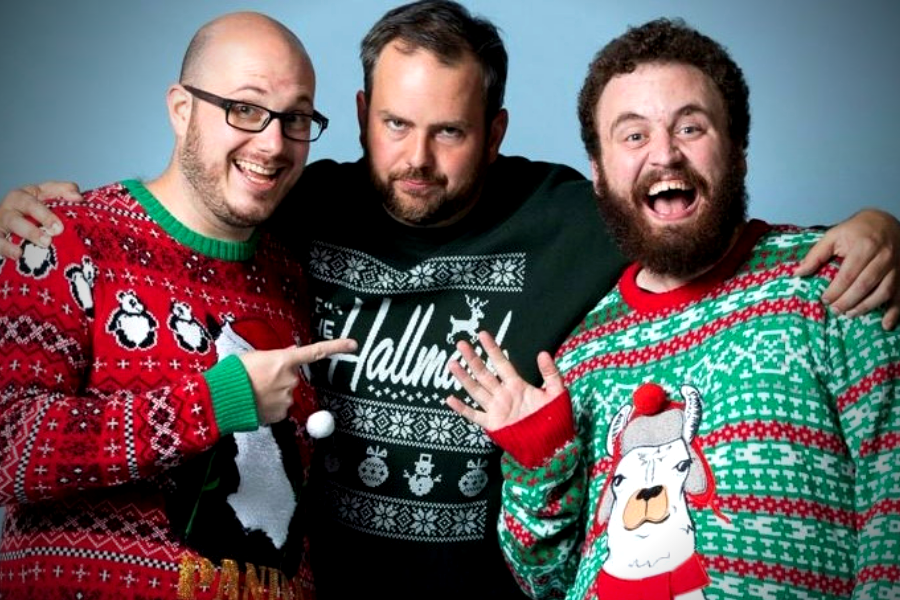 Hallmark and Chill: Christmas Movies with the guys from Deck the Hallmark
Episode 01
It's the most wonderful time of the year! But let's be honest: if you're a Hallmark Christmas Movie addict, it's been the most wonderful time of the year since October, and you're *not sorry* about it. And neither are Dan, Panda, and Bran—the 3 dudes behind the smash-hit podcast Deck the Hallmark. These Hallmark movie connoisseurs each have a different perspective: Bran loves them, Panda's okay with them, and Dan hate-watches with all his might. Jen and the guys break down why these, let's face it, "less than stellar production value-filled" shows are so addicting. AND are we ever surprised that the big-city girl falls for the small-town candlemaker who owns the snowy inn?! The group dishes on the best movies Hallmark has to offer (spoiler alert: The Fonz makes an appearance!), and which ones you desperately need to avoid. And to wrap this holiday episode in the most beautiful bow, the group signs off by divulging their fantasy cast and plot lines for the Hallmark movies of their dreams. 
Hey, guys. Jen Hatmaker here, your host of the For the Love Podcast. 
Just, welcome to today's crazy show. Look, we made it, everybody. We freaking made it through this year, and here we are at Christmas. I'm just…what a weird year. Everything is bananas, and you know what we need? We need some laughter. We need to have some fun. We're going to have it today, because, do you know what we can count on? Hallmark Christmas movies.
I can rely on Hallmark to give me an aspirationally pretty, smart, and ambitious young woman from the big city who is going to quit her law practice because she's burning out so she can move to her favorite aunt's hometown in Montana and make cinnamon buns every single morning, and OMG, surprise: she meets a gorgeous, but gruff and mysterious widower, and, guys, shocker: somehow, they fall in love in this charming town filled with quirky people. Hallmark delivers, absolutely delivers, and I am not the only one who feels this way. I know a bunch of you are Hallmark diehards, just like me, and my hilarious guests today.
They are three ultra-fabulous, Christmas-loving dudes. You heard me right. These three guys, Dan, Panda, and Bran, have teamed up and started a screamingly funny podcast called Deck the Hallmark, where they share their thoughts and opinions on all things Hallmark Christmas movies. They're constantly having the actors and actresses on the show, and it's exactly like the treat it sounds like.

I cannot wait for you to hear this conversation today. You are going to be so happy that you downloaded today. We tell you which ones you need to find and watch at your leisure, we break down what makes these movies so addicting, we break down best actresses, worst actresses. We talk about our pet peeves and our favorite plot points. I mean, we laughed so much during this interview, you're just going to die.
If you don't already know how I feel about Hallmark movies, it's a plus in the plus column, okay? They are like emotional heart comfort. They are predictable, happy, heartfelt, and that is what we need right now.

So, this was such a funny hour. I wanted it to go on and on and on. You're not going to want to miss one second, so without further ado, I am pleased to share this ridiculous conversation with the funny and wonderful Dan, Bran, and Panda, of Deck the Hallmark.
---
Books & Resources Mentioned in This Episode

For the Love Podcast episode with Candace Cameron Bure
Recommended Movies
The Most Wonderful Time of the Year movie
Not So Recommended Movies
A Christmas for the Books movie
A Blue Ridge Mountain Christmas movie
Christmas with the Darlings movie
---
Stay Connected with Jen Hatmaker:
FACEBOOK | INSTAGRAM | TWITTER | YOUTUBE | WEB
Thanks for listening to the For the Love Podcast!
XO – Team Jen
Take charge of your mental health this holiday season—get 10% off your first month at betterhelp.com/forthelove
Download the app for FREE in the Apple App Store, Google Play, & Amazon
Check out how to stay on a healthy track at noom.com/forthelove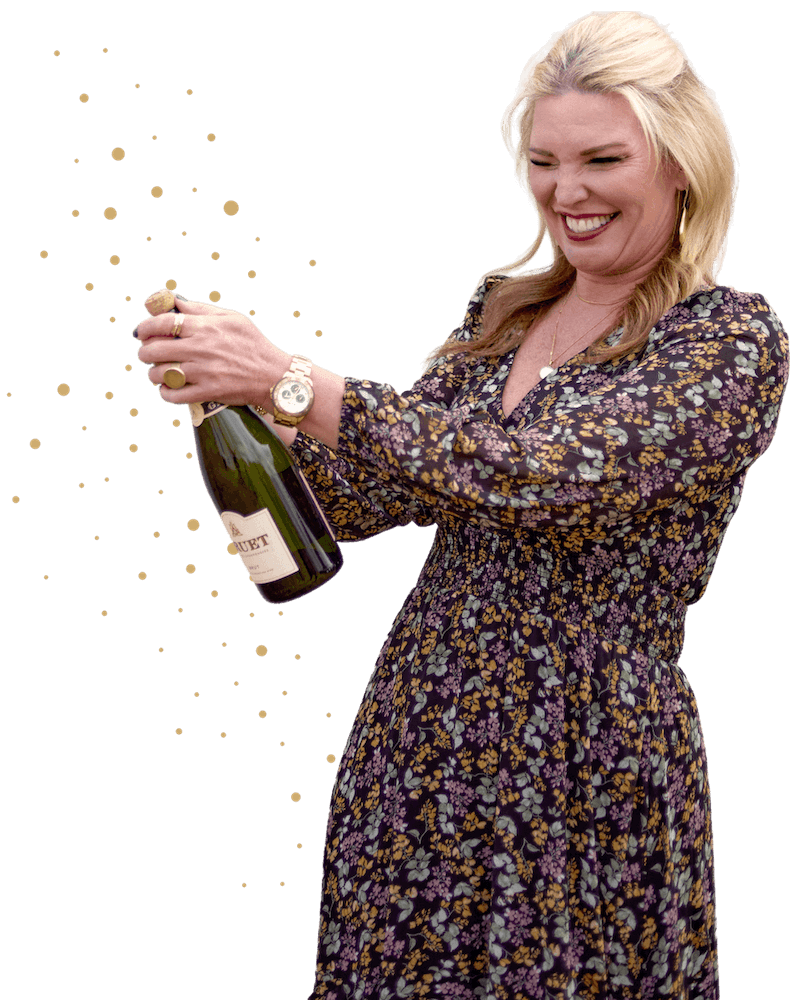 Shop Jen's Faves
From exclusive, limited-edition items to my must-haves, check out all my latest faves.
CHECK OUT MY GIFT GUIDE
Take a peek around
If you're not sure where to begin, I got you, friend. I'm always bringing you something new to enjoy.
Read More About Jen