Episode 06
It's the last episode of our Spring Back series–and we're wrapping it up with a conversation that was the most listened to (and commented on) episode in our entire For the Love podcast history–and it's with none other than Jen's daughter, Sydney Hatmaker!  Sydney first appeared on our show last summer, where she shared with the world that she was gay; walking us through her journey, beginning at 12 years old, and how hard she worked to reckon this with her faith and the beliefs of her family. This conversation between daughter and mother is so real, so brave, and if you haven't heard it, you're going to want to listen in as Jen and Sydney discuss some hard situations where religion and sexuality intersect and ultimately, how what they knew to be true about God and His love and mercy, was true for LGBTQ people of faith as well. And what better time to revisit our time with Sydney than during Pride month–plus we've got all new commentary from Jen and some updates about where Sydney is now in her life that you won't want to miss! 
Hey, everybody. Welcome to the last episode of our spring back series. It has been really fun to revisit these episodes and share some key pieces of favorite interviews from so many great guests, not just to reminisce, but to look at where we were when we talked with these guests first and where we are now, and maybe see how we've grown and changed over the last couple of years.
I am amazed actually at how each episode has been so evergreen and how these women are still a force in the world, and I just am so proud to give them a place to share their voices and their messages and their experiences. So best for last. Our featured guest this week is pretty near and dear to me, so excuse me if I'm a little biased about which of these episodes was my favorite. But having her be the wrap-up to this series is just how I wanted it to be. Yes, of course it is my daughter, Sydney Hatmaker, the one and only, the joy of my heart. And I still get absolutely overwhelmed thinking about the bravery it took for Sydney to come on this show and share her truth with this big world.
Oh man, this kid. This kid kills me. It was really important to her to tell her own story in her own time and how she wanted to do it, and I was really honored to give her a place to do it. I always told her, "You are beloved and you are not a secret. And I want you out and proud and beloved in my community when you're ready. When you're ready, the mic is yours." And she said it was time, and then it was. So apparently, you loved it too, because I mean, thousands of you listened and then went to social media to comment and give your support. You guys, I'll just never get over it. Neither will Sydney. Both of us are still freaking out.
A ton of you moms who had daughters or sons that came out to you, shared your hearts about how healing and powerful it was to hear Sydney talk about what she went through as the daughter of Christian leaders to reckon with who she was and what it meant to be real in her life and safe and true. So if you didn't catch it the first go-around and I'm being weird and vague, Sydney's gay. And although she talked about it for the first time in this public way in my space in 2020, it obviously wasn't new for us. We've known, of course, who she is and her story for years. So Sydney and I really just want you to know, we considered this carefully. I am super careful and reluctant to ever put any one of my kids in a situation where a million eyeballs are staring them down.
And they have a right to privacy. Privacy is not secrecy. You can have privacy. You're not a secret. But this was time for her, and I'm so proud of her. This is such a powerful conversation. I cannot even begin to tell you how many people still reach out to both of us about this episode still. I mean, I will just never get over it. Both of us had grandmas reach out to us and say, "I am telling my family I am gay for the first time in my life, and I'm 70, because I've listened to this podcast." I mean, it's bananas. Families reconciled. Families who had been disconnected out of fear or shame or confusion, or even just regular old run-of-the-mill homophobia, reached out and reconciled. They apologized. They asked for forgiveness. They made amends. It was just so unbelievable what happened on the other side of this conversation.
And we knew for sure if we're going to recenter a conversation for a second time, this is one to do. It's so, so powerful. And Sydney is powerful in her own life. She just continues to grow and flourish. She is so deeply in possession of this knowledge of who she is, it is extraordinary to watch. She turns 21 next month and she is more powerful in her own life. She has more agency over her identity and her direction and her potential than I ever had. I just cannot believe how strong and smart and wise and courageous she is at this young age. Her star is just going to rise all the way.
So again, before we get back into it, thank you to the dearest people that you are, the absolute dearest, who listened to this podcast faithfully and let us know when it originally aired that you had our backs. And to some of you who maybe tuned in because you hadn't really seen a story like this from a podcast in the religion and spirituality category on iTunes, we're glad you're here too. We asked you to share this with the people in your life asking questions. Share this with your pastors. This is for people who want to hear more. They want to hear a real story from a real mom and daughter about what this looks like in real life. And by the way, she and I are just boo-hoo through this thing.
I'm humbled that you're here and I'm thankful that you're listening. Thank you. Thank you for listening. Thank you for being here. I would just love to ask you to just kind of open your hands to it and don't clench around this conversation and just let it be. Listen to my daughter. Listen to her heart. Listen to what she has to say and imagine what's possible.
So don't mind the tears, like I said. This conversation had plenty because in one way, it brought up some wounds which were just so hard. It was hard to see, it was hard for her to sit here to remember. But there were tears of pride and joy too. I just couldn't be more pleased we're back here during Pride Month one year later, talking about and sharing this really special moment with my amazing daughter Sydney.
---
Stay Connected with Jen Hatmaker:
FACEBOOK | INSTAGRAM | TWITTER | YOUTUBE | WEB
Thanks for listening to the For the Love Podcast!
XO – Team Jen
Download the 5 star-rated puzzle game, Best Fiends FREE today on the App Store or Google Play. That's FRIENDS without the R – Best Fiends!
Ancestry can help you connect branches of your tree, whether it's family you've always known or family you've never met. Go to Ancestry.com/FORTHELOVE to start a free trial.
Recommended by Sydney Hatmaker--Listen and subscribe today, wherever you get your podcasts.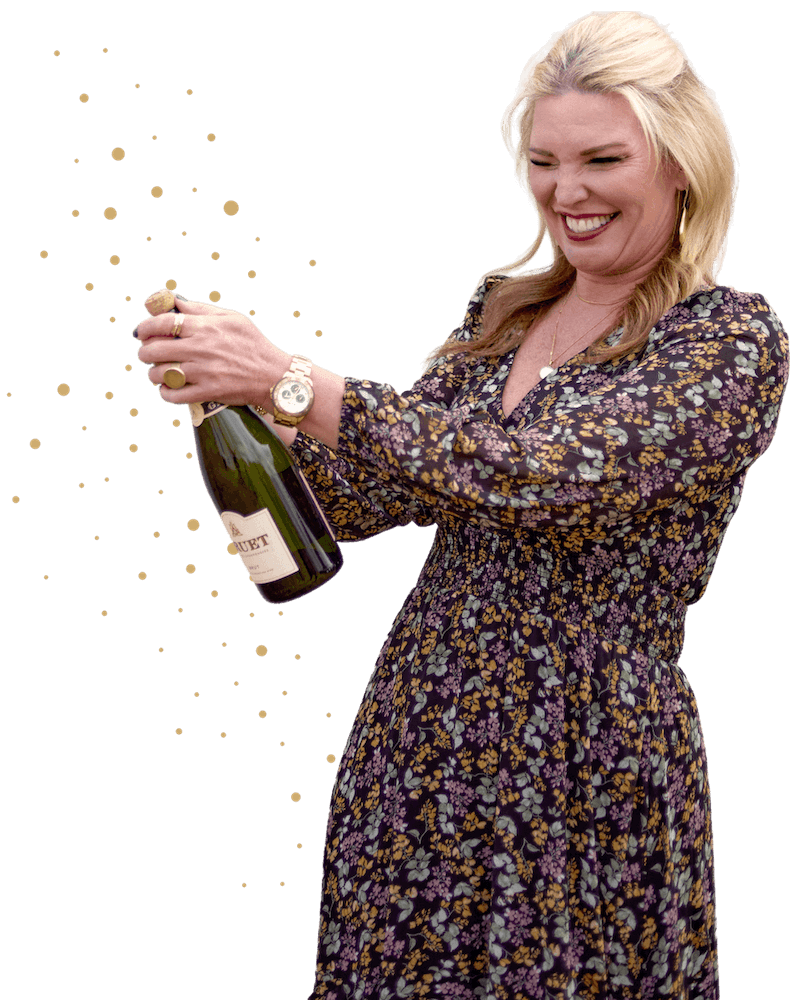 Shop Jen's Faves
From exclusive, limited-edition items to my must-haves, check out all my latest faves.
GET MY FAVORITES
Take a peek around
If you're not sure where to begin, I got you, friend. I'm always bringing you something new to enjoy.
Read More About Jen