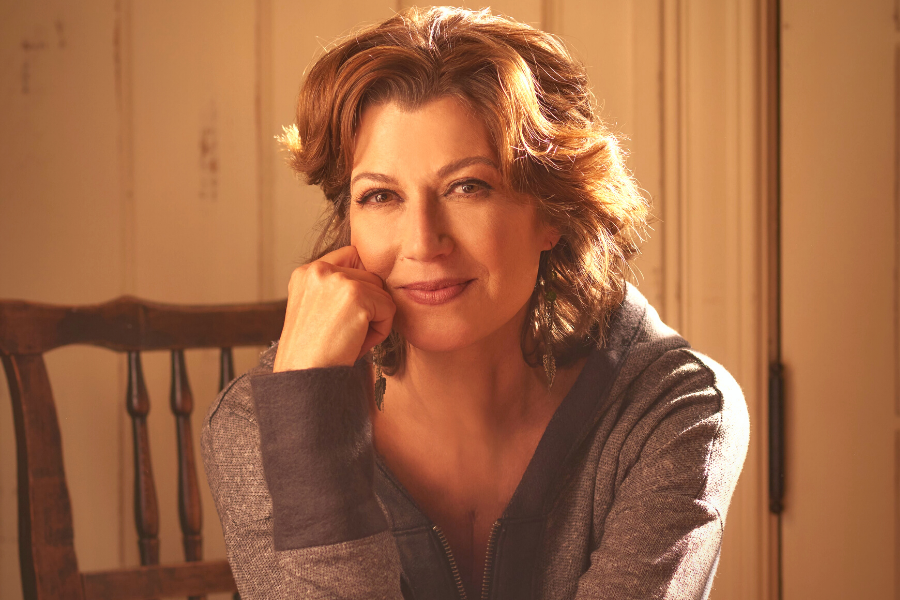 Everything's A Gift: Steering Our Lives Through Light & Through Darkness with Amy Grant
Episode 03
Continuing on in our Flip the Script series, we look at not only the things that happen "to us," but the things that happen "by us." Our guest this week epitomizes a life that includes those things we weren't expecting that alter our course (for her, it was a heart defect diagnosis) and those things that are very intentional, like new efforts to find balance and taking responsibility for steering our own lives. Singer/songwriter Amy Grant is no stranger to our show, or to our community. She's that friend so many of us have walked with via her music, through her writing, through just the way she negotiates the world in a way that is present, centered and grateful. Amy has walked through her share of flipped scripts—including the end of her first marriage (she and Jen share their common experiences there), the aging of her parents and the final lessons they taught her, and most recently, the heart surgery she would have never expected to happen—in 2020 no less—right in the heart of the COVID-19 pandemic. Amy and Jen talk about what happens during seasons of loss and upheaval and how they listen to their bodies, their hearts and trusted friends' voices to empower themselves to steer out of the storm. In it all, Amy believes that "the next opportunity, the next enlightenment, the next 'everything' for all of us is within reach." 
Hey, everybody. Jen Hatmaker here, your host of the For the Love Podcast. Welcome to the show. Right now, we are in a series called The Love of Flipping the Script. If you've been following along, the team and I really wanted to explore the idea of change. We wanted to talk to people who had wisdom to offer us here, so some of our guests in this series have flipped a script on purpose. They've chosen something. They've made a hard right or a hard left. They've decided to go a different direction.
And then some of our guests have had the script flipped for them. Change came to them. It wasn't necessarily something that they chose or expected or were prepared for. And yet, they still had to figure out what to do with change. Both of these paradigms are important because they're going to happen to every one of us. We are going to choose change and have to figure that out, and change is going to choose us and we're going to have to figure that out. So we just felt like there's wisdom to harness as we are emerging from the pandemic as so many of us have undergone changes this year, and we're still facing more.
I don't exactly know where you are on that, if you are undergoing an evolution right now. Maybe it's something about a dream that you are finally prepared to start realizing that you're going to begin to put your hands to it, start to give it a little life. I know for people around my age, this really starts to happen to us right now. I think it's that sense like, "You know what? I'm about halfway through here." This is it. This is what we get. This is our life. We're examining this idea. I think that a lot of us get stuck in, which is that I don't have any choices.
This is just what I have. This part of my life that's out of alignment is just what it is. I can't fix it. I can't change it. Or this part of my life, it's dependent on somebody else and I can't change them or get them to change their mind. So I'm just stuck here. I'm stuck with this thing that I have. More and more and more, I am learning that's not true. Even when things do happen to us, even when we are on the receiving end of somebody else's choices or decisions or words or actions, we're still not just stuck with some inevitable result. We still get to decide what we are going to do with that.
So I think this idea of being empowered inside change is really what I'm interested in right now. This is what I'm feeling curious about. How can we overcome the obstacles that are basically bedfellows with change, which is fear or insecurity or just a general disorientation? I'm thinking particularly today in today's episode about some of you who are having a little bit of a script flipped in your life because of health, a diagnosis, some sort of body or wellness journey that you are now on, probably unchosen, but unexpected, what that means in our lives.
I mean none of us are unfamiliar with this. If it hasn't been our own physical health, it's been somebody that we love, somebody who got a diagnosis we weren't ready for, that felt too soon, too scary. This is a conversation that really affects all of us. I can tell you personally, and I told my incredible guest this during the course of our conversation, but after this year, for me, which has been so full of loss and upheaval and just the end, the end of something that I thought was forever, which was my marriage. Talk about a script that I had written a certain way all the way to the end, and it got cut off midstream.
So, as a result, one of the changes that I have experienced has been health. I've talked pretty openly about this, but it became pretty clear over the course of this last calendar year that my body was in trouble. It had just done all it could do. I had triaged my own health as long as I could, attending to putting out all these other fires and attending to everybody else's needs. My body just hit a brick wall in terms of blood pressure, in terms of anxiety, which I really never experienced in earnest.
And then it looked a little bit like panic and some panic attacks, which are just my body trying to keep me safe. It's all it is, is my body over-responding to trauma. So I think that our bodies, our health can be a real teacher, even when it's an unwelcome diagnosis or an unwelcome health scare or situation. But in that, it forces us to reimagine what our script is and how we want to write it and what we want to add or subtract from our lives. So, having said all that, our guest this week, big hearts, big hearts, she knows all about facing uncomfortable moments and ultimately pursuing her path, hers, the one that is hers to walk.
So I'm absolutely thrilled to welcome back to the show and our community Amy Grant. Amy was the first really cool female Christian artist who then went on to have nationally-known songs and videos. Of course, we all wanted her hair. I literally still want it now. But anyway, Amy shot into stardom as a teenager in contemporary Christian music. And then she became the first artist in Christian music to have a platinum record and then, like I mentioned, went on to become this crossover sensation, a darling in the industry.
Amy has earned six Grammys, countless gospel music Dove Awards, all while having 10 top 40 pop singles, which is an incredible career. She, of course, has this very beautiful, sweet blended family with her husband, Vince Gill. No big deal. If you've ever seen her or talked to her or been in her presence, she just oozes this quiet, gentle charisma and humility all at once. 
Amy is a very committed philanthropist who continuously works to make and build community throughout all her life. She's flipped the script in all sorts of ways, iteration after iteration after iteration in ways that are so guiding for the rest of us watching. And then recently, she faced a very major health journey, which is why I was talking about her health, that turned some things upside down for her in some surprising ways just this past calendar year.
So she's going to talk about that and more with us today. You guys, stay all the way to the end. She saves some of her very best material for last because when you talk to Amy Grant, she just keeps dropping little wisdom bombs on you. She keeps just saying, "This one time," and then all of a sudden, it's the most incredible thing you've ever heard. So stay all the way to very end and you'll be really, really glad you did. I love her. I love her so much. I can't believe. I really can't believe that I get to know Amy Grant.
I want to go back and tell Jen in 1988, "You are going to be friends with Amy Grant one day." I would have never believed myself. Lucky me, lucky all of us to have her in the world. So I'm so pleased to share my conversation with the just endearing, wonderful, beautiful Amy Grant.
---
Books & Resources Mentioned in This Episode
---
Stay Connected with Jen Hatmaker:
FACEBOOK | INSTAGRAM | TWITTER | YOUTUBE | WEB
Thanks for listening to the For the Love Podcast!
XO – Team Jen
Stop wasting time at the Post Office. Visit stamps.com with promo code FORTHELOVE to start your trial today.
Download the 5 star-rated puzzle game, Best Fiends free today on the App Store or Google Play.
Join the millions on Chime. Apply now at chime.com/FORTHELOVE.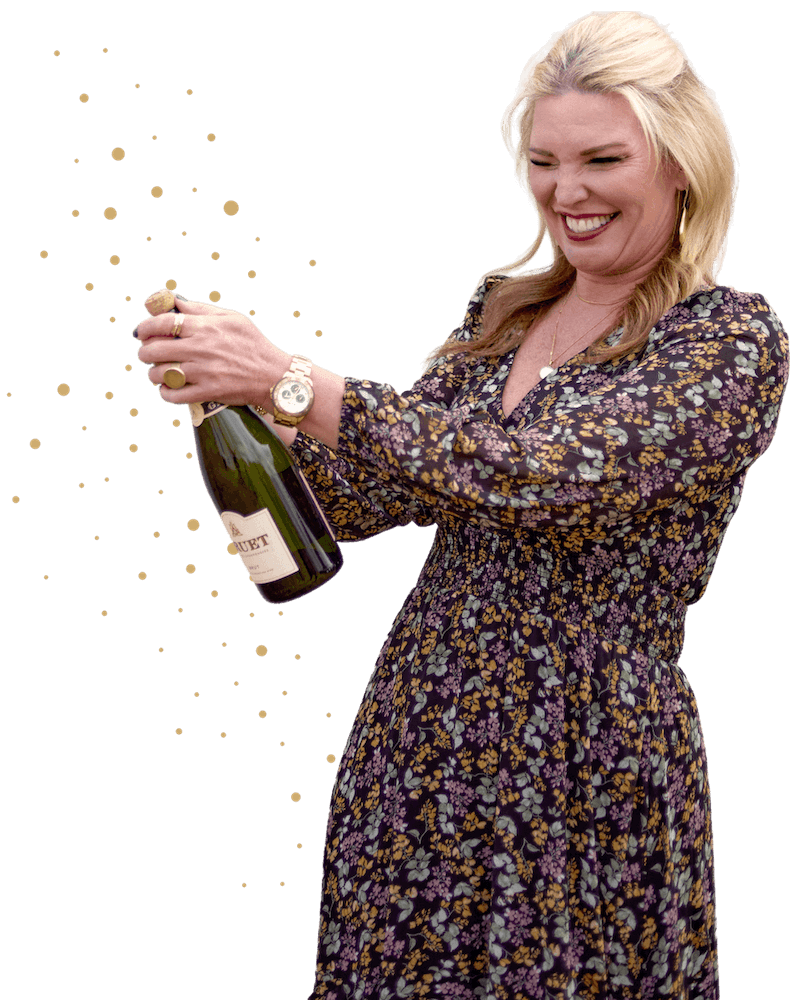 Shop Jen's Faves
From exclusive, limited-edition items to my must-haves, check out all my latest faves.
GET MY FAVORITES
Take a peek around
If you're not sure where to begin, I got you, friend. I'm always bringing you something new to enjoy.
Read More About Jen