Episode 03
Continuing in our For the Love of You series we are taking a look at all the ways that we care for ourselves. And this isn't just about spa days, pedicures, and me-time (although, we are fans of those things too). We're doing a deep dive into some soul-care, in addition to more conventional looks at mind care and body care. And this week's episode addresses a really specific season of self-care for women as they journey into motherhood. Whether it's your first or 5th time going through pregnancy, you know (or will find out) it is quite the time for our brains and our bodies. A swirl of hormones, and a resetting of priorities, in addition to the physical and spiritual aspects of pregnancy and birth. Whether you've experienced pregnancy or not, we'll all benefit from leaning  into this beautiful well of wisdom that we have through Latham Thomas, as she guides us through to finding the power we have within to heal and thrive. Latham is the the founder of Mama Glow, a birth doula, and entrepreneur focused on bridging the gap between optimal wellness and spiritual growth. Her message to future moms and women is this: your power already lives inside of you, and it's your job to unleash it into the world.
Hey everybody. Jen Hatmaker here, your host of the For the Love Podcast. Welcome to the show. So right now, we are in a series called For the Love of You. And we really wanted to look at all the ways that we take the time to care for ourselves. And I don't mean this in a kitschy, silly way. We wanted to do more like a deep dive into what is truly like soul-care. Soul-care, mind-care, self-care. So whether that's through loving our bodies exactly where and how they are. Or using food as a tool for self-care and healing. Or learning how to address trauma so that we can live our lives fully, because trauma is stored in the body, as we're going to talk about today.
And so this week we are addressing a really specific season of self-care and that's those of you who are journeying into motherhood. Be it first-time moms or second or third or fourth or fifth or whatever. Because what a time for our brains, what a time for our bodies. So much happening in our hormones and so many things to be planning for, to be processing. I know. I mean, I had my first baby in 1998 and I was young. I was 23.
I was the first of all my friends to have a baby. I didn't even have my siblings experience to draw from or any friends. I was just the first one out there, first man in the boat. I would have loved to have had the wisdom and the experience of today's guest who walks thousands of moms through what is truly a sacred practice, childbirth. And she does it in a way that is holistic and full of dignity and care and worth and autonomy and empowerment, because stress and a sense of overwhelm can dominate this chapter if we let it.
And I do want to let you know, by the way, young moms, in case you think all the other moms have it all figured out, we do not. We do not. And nor did we when we were having those babies, we were right where you are. You are normal. The things that you worry about, that you wonder about, that you're looking forward to, that you're nervous about, all of it, normal, normal, normal. And again, if you're listening and you're not expecting your first or you're done birthing babies or you're not going to have children, this is still good stuff for you because she and I do a deep dive today on what it means to be really embodied as women. You'll see, when you hear this conversation, how nourishing it is, how nurturing it is.
I bet you'll see how easy it is to lean into this beautiful well of wisdom that we have today, because we are diving into this world with such a wonderful guide. She is an entrepreneur, she is a birth doula, she's the founder of Mama Glow, and it is Latham Thomas. If you follow her, you already know. If you don't follow her, you're going to after the day. Latham is a graduate of Columbia University. And she set out on a journey to really help women reclaim the birth process after delivering her son in 2003.
She is a world renowned wellness leader, bridging the gap between optimal wellness and spiritual growth and then radical self-care, that's her intersection. She is known as the go-to guru for helping women achieve a modern holistic lifestyle. And then specifically as it relates to childbirth. And on top of all that, she's an author of three books. The most recently titled, Beditations: Guided Meditations and Rituals for Rest and Renewal. Oh, and no big deal, boring, but she was also named one of Oprah's SuperSoul 100. So she's got the credentials, she's got the receipts, and she brings her special brand of warmth and love and possibility to the For the Love Podcast today. So please enjoy my incredible conversation with Latham Thomas.
---
Stay Connected with Jen Hatmaker:
FACEBOOK | INSTAGRAM | TWITTER | YOUTUBE | WEB
Thanks for listening to the For the Love Podcast!
XO – Team Jen
Get 15% off your first order at blueland.com/forthelove.
Get 20% off your first order at thirdlove.com/forthelove.
Use the code FORTHELOVE to get 20% off your first mani system at oliveandjune.com/forthelove.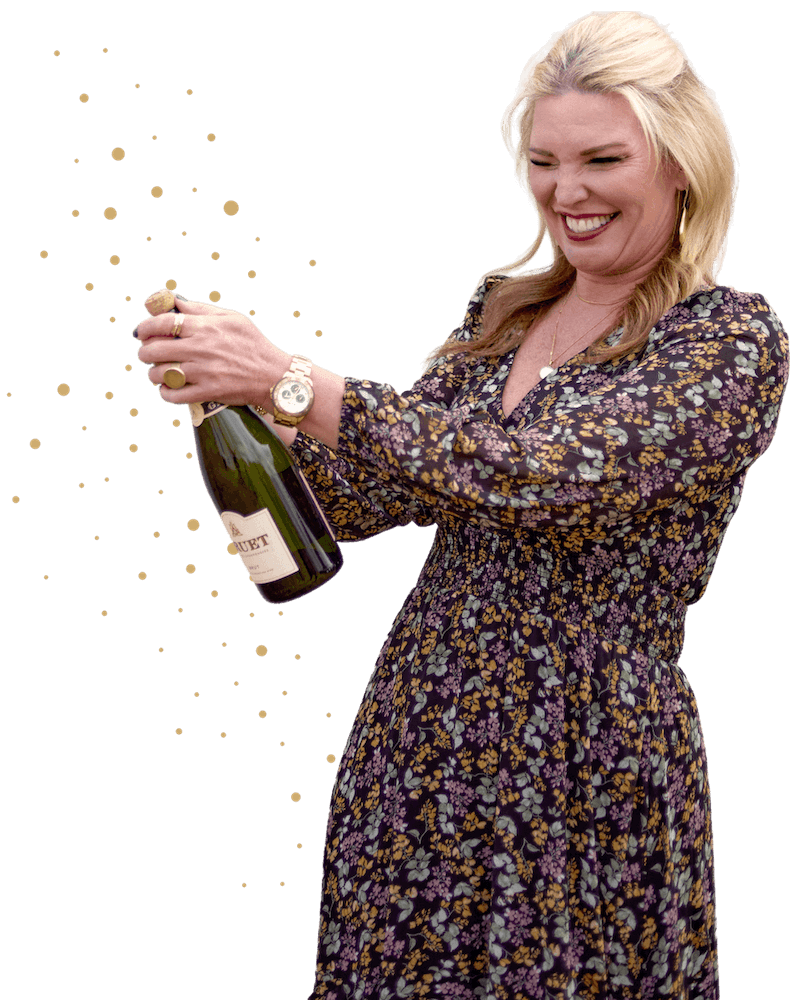 Shop Jen's Faves
From exclusive, limited-edition items to my must-haves, check out all my latest faves.
GET MY FAVORITES
Take a peek around
If you're not sure where to begin, I got you, friend. I'm always bringing you something new to enjoy.
Read More About Jen