Episode 04
During the busyness of the holiday season, when does one find time for comfort and joy? Between planning all the parties, baking all the cookies, and wrapping all the gifts, has it been a minute since you've been able to enjoy the festivity of the season? Well, if you're like us over here at For the Love, you might have to find the time to squeeze in a quick injection of the holiday spirit by sitting down for a Hallmark Holiday movie! In 90 tight minutes, you can cry over the heartwarming story of a firefighter and a vet who find nine kittens and try to find them homes for Christmas (and also find love in the process). Or maybe you need something a little more kooky like two wacky sisters who switch lives during Christmas only to find that maybe their lives aren't so bad after all (yes, both real Hallmark Christmas movie plots!). Hallmark movies are a guilty pleasure for some, and a downright obsession for others (and if you can't stand them, there's something here for you too). Whatever category you're in, you'll love the return of our guests Bran, Dan & Panda from Deck the Hallmark! The boys are back and filled with important holiday advice like how to host the perfect holiday gathering for a Hallmark movie marathon and their recommended song list to make that gathering 5 star quality!  Additionally, the trio and Jen storyboard the plot for a Hallmark Christmas movie loosely based on Jen's summer trip to Maine, except set during Christmas with Candace Cameron Bure playing Jen and a lot of wild story embellishments involving lobsters and crusty sailors (we're really hoping the Hallmark people are listening so we can get this one made). 
Hey everybody, Jen Hatmaker here, your merry little host of the For The Love Podcast, welcome to the show. You guys, oh today is so fun. I'm so happy you're downloading this. We're in our super warm and cozy holiday series. So if you've followed me for a hot minute, you know that I love Christmas, you know that I love Hallmark. I don't care. I don't care what you say. There's not enough shame in the world you can attempt to put on my shoulders because this is my deal. What even is Christmas without Hallmark? Hallmark is Christmas. If you are like me, you started watching these addictive little movies in late October when they aired. When I had them queued up by the way, queued up and ready to go and I don't care because you know why? Life is hard and something needs to be silly and easy and fun and have a nice, sweet ending. 
The rest of us, we live in the real world where nothing ever is that charming and ridiculous and so I will take it in my Christmas movie, excuse me very much. Thrilled to have the return of our absolute favorite Christmas crew from our favorite Christmas movie podcast. We've got the Deck The Hallmark guys back this year. We had them on last year, and basically the four of us laughed for one solid hour because they're just comedy gold. When we were building out the holiday series this year, I'm like, 100% the guys have to come back. If that's our only episode in the Christmas series then that's what it is. I've got Bran, I have Panda, and I have Dan back on the show today and all we have done is laugh our heads off. I'm going to have to put together a screenshot highlight reel of me literally putting my scarf over my face, like dropping my head to the table, falling out of my chair. They made me laugh so hard.
 Last year I exploited their expertise from their absolutely wildly popular podcast on these movies. This is what they do. Deck the Hallmark. We broke it down and had such fun doing it and so if you haven't yet, go back and listen to that one. That's a really good intro. Today they're back for seconds and they've got a new book coming out. We talk about what it's like for them to be professional podcasters, how they met, what their special little brand of magic is that just keeps working and working and growing and growing and they've just got it. They've captured lightning in a bottle here and if you've never listened to them you're going to be so happy that you downloaded this episode today because it's just fun. It is fun from beginning to end, the guys are fantastic. Deck the Hallmark is such a hilarious concept and the four of us together are a real mess. We are, I don't even know what's going to have to go in editing at this point but it is a blast. You guys, please enjoy my conversation with the absolutely hilarious Deck the Hallmark crew Bran, Panda, and Dan.
---
Books & Resources Mentioned in This Episode

I'll Be Home for Christmas Movies
by Brandon Gray | Daniel Thompson | Daniel Pandolph
---
Stay Connected with Jen Hatmaker:
FACEBOOK | INSTAGRAM | TWITTER | YOUTUBE | WEB
Thanks for listening to the For the Love Podcast!
XO – Team Jen
Get 20% off your first order at thirdlove.com/forthelove.
Get $20 off your first purchase at rothys.com/forthelove.
Get 10% off your first month at betterhelp.com/forthelove.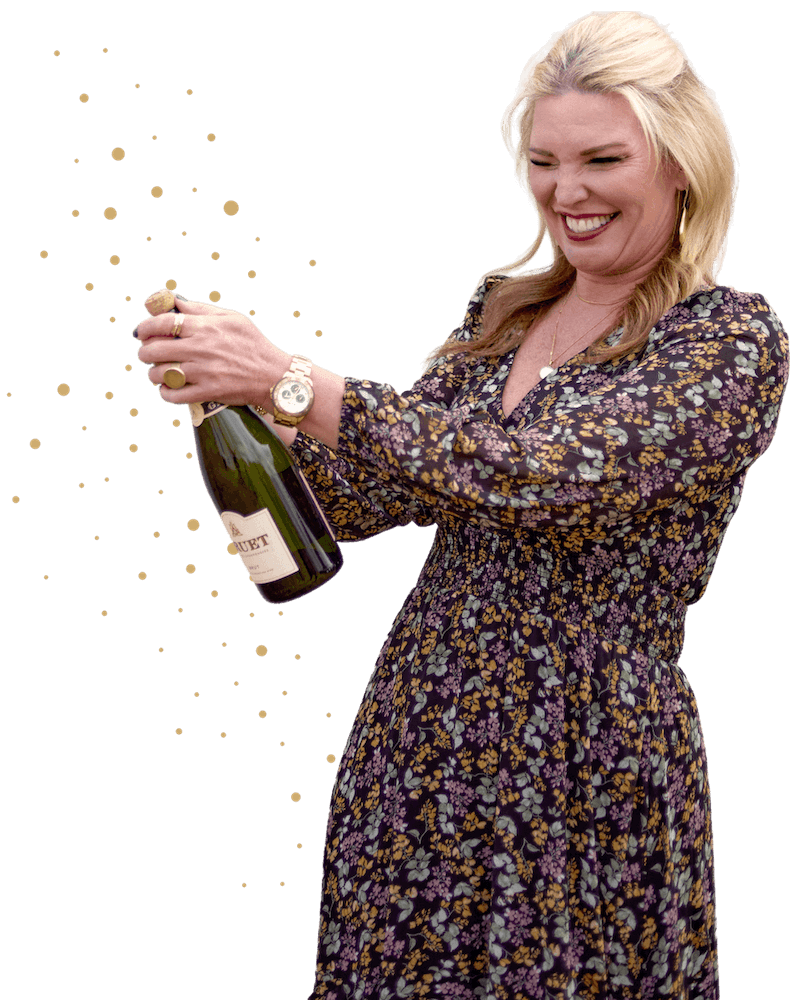 Shop Jen's Faves
From exclusive, limited-edition items to my must-haves, check out all my latest faves.
CHECK OUT MY GIFT GUIDE
Take a peek around
If you're not sure where to begin, I got you, friend. I'm always bringing you something new to enjoy.
Read More About Jen