Episode 02
Jingle those sleigh bells and break out the eggnog–Trisha Yearwood has arrived at the For the Love Podcast for our Comfort and Joy series!! If you've been here for any amount of time, you know that Jen Hatmaker is Trisha's #1 fan. Women ruled the day for country music in the 90's, and Trisha was among the queens. If you were coming of age in that era like Jen did (and even if you didn't) it was hard to miss the great ladies of 90's country (Shania, Martina, Wynonna, and more.) who exemplified the important seasons of our lives (falling in love, raising kids, finding our voices) and sang songs that were anthems of that decade. Trisha's music lives on, and she has been bringing another facet of herself to the world via The Food Network with her own show about southern cooking. And what brings more comfort and joy than music and food? Not much! Trisha and Jen are talking about it all today: Trisha's journey to country music fame, cooking and hosting on The Food Network (and a peek at her new cookbook!), and singing Christmas songs with her favorite people (including her hubby Garth Brooks).
Hey, everybody, Jen Hatmaker here. Welcome to the show. Welcome to the For the Love Podcast. We're in a series called For the Love of Comfort and Joy, which has been so sweet. I think I was just so in the mood for sweet, and this whole series has just been lovely. But today, you guys, I am over the moon about our guest today for so many reasons.
If you came of age with 90s country, particularly the women, 90s women country artists, today's your day. Her contemporaries and colleagues are women, too. Faith, Allison, Shania, Martina, JoDee, Reba. These were the women who sang us through new independence. They sang us through young adulthood. They sang us through young marriage and young parenthood. When I think about the 90s, I entered the 90s as a junior in high school and I exited the 90s married and with a baby, a second on the way,  and a college degree. That's a big 10 years. 16 to 26, those were formative years, and these women, it's like they spied on all of us and stole all of our thoughts and experiences and then wrote songs about them. I saw myself in the reflection of all of this music through high school, into those fun, exciting, vibrant college years. I mean, the amount of times me and my girlfriends went down to the beach in college with our Jambox, and we sang these songs at the top of our lungs. We did feel like a woman, man.
All this music is attached to some of those years for me, and so it just went like this. Leading the pack for me, the artist that I would just pull out of the fray and say, "She's the one." Something about her music, something about her song choices, I think it's the way in which she delivers it in addition to her, in my opinion, the perfect, clearest, purest, truest voice. No one does it better. No one has ever done it better for me, and that's Trisha Yearwood.
Oh, have I loved her for so long. She's on the show today, and we just couldn't be more tickled. It's not just me. Amanda and Laura and our production team, we love her. We have been trying to get Trisha on the show for so long. But really what that means is I've been trying to get Trisha in my life. That's really what I mean. And so she's on and we are dishing about food and holiday traditions and Christmas music with the spectacular Trisha Yearwood. What is going on here?
I don't need to tell you about Trisha Yearwood. I mean, I told her this. If you guys don't know about Trisha Yearwood's credentials, you don't deserve to listen to this episode, all right? I'm going to touch down on it, but this is almost embarrassing to have to, we don't have to explain Trisha Yearwood. But let's just say, if there is an award, she's won it. It would be easier for me to find an award she hasn't won. The Grammys, the CMAs, she has them all. Tons of multi-platinum certifications. She's entertained and performed in front of millions and millions and millions of people. She is, obviously, a singer. She's an actress, she's an author, she's a chef. She's a really incredible entrepreneur. She's created 12 studio albums to date. Her show on the Food Network, Trisha's Southern Kitchen, is an Emmy Award-winning show. She just wins.
She's already written three New York Times bestselling cookbooks, out of which she designed cookware, furniture, home accessories, area rugs. What doesn't she do? What doesn't she do? She has a new cookbook just out called Trisha's Kitchen, and it's packed with comfort foods, which are my favorite, and family recipes. Plus, for those of you who are in the sweets space, tons of sweets. That's one of her best genres.
I love it. I love her. I love who Trisha is in the world. I told her this in the show, but I'm like, the through line of Trisha being Trisha all the way, decade after decade, is solid. She never bent to something she was supposed to be or do or say. She didn't change who she was. She's just been who she is all this time, and I respect and admire it so much. Her longevity is impressive. Her body of work is, I mean, elite. She deserves every good thing that has ever happened to her, every award that has ever come her way, and she is just as good as you hope. She's just as good sitting down on a couch talking nonsense with me. And so I could not possibly be happier to share my conversation with my favorite person, Trisha Yearwood.
---
Books & Resources Mentioned in This Episode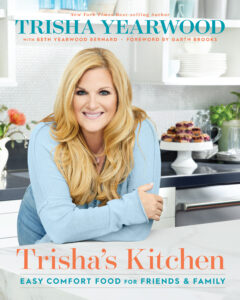 Trisha's Kitchen: Easy Comfort Food for Friends and Family – Trisha Yearwood
Christmas Together – Garth Brooks & Trisha Yearwood 
The Song Remembers When – Trisha Yearwood 
Hard Candy Christmas – Garth Brooks
---
Stay Connected with Jen Hatmaker:
FACEBOOK | INSTAGRAM | TWITTER | YOUTUBE | WEB
Thanks for listening to the For the Love Podcast!
XO – Team Jen
Download for free today on Google Play or in the App Store.
Never go to the post office again. Head to stamps.com with code FORTHELOVE to start your trial today.
Get 40% off your first 3 months or 20% off a one-time purchase at beamorganics.com/forthelove.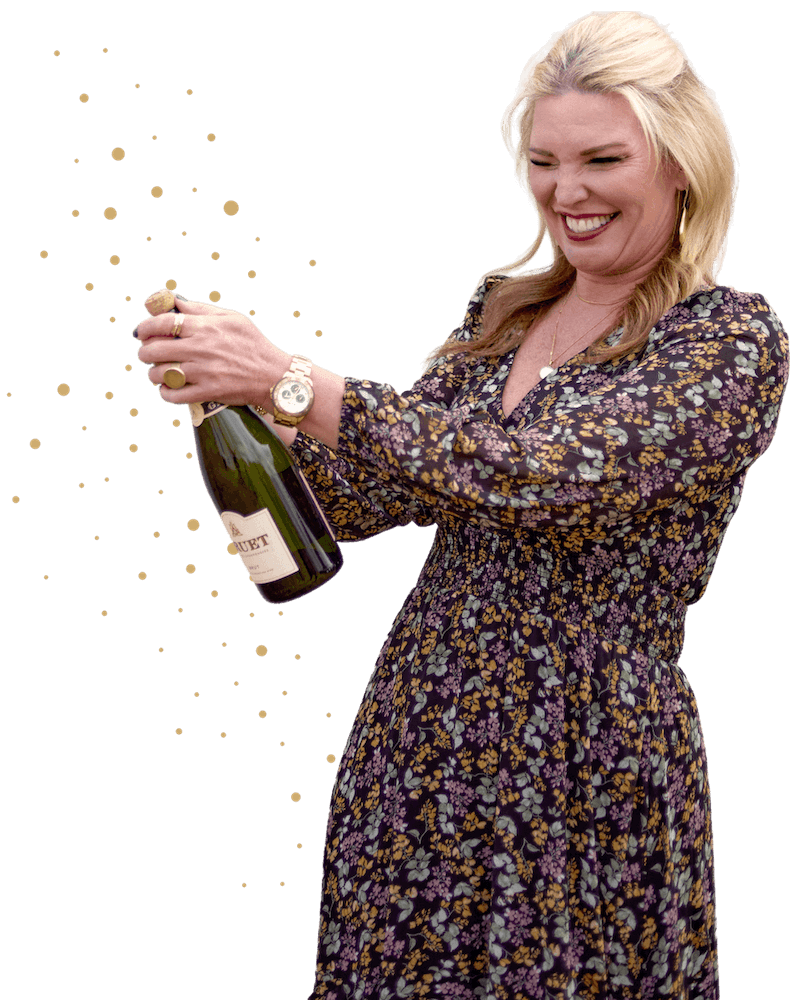 Shop Jen's Faves
From exclusive, limited-edition items to my must-haves, check out all my latest faves.
CHECK OUT MY GIFT GUIDE
Take a peek around
If you're not sure where to begin, I got you, friend. I'm always bringing you something new to enjoy.
Read More About Jen