Episode 01
Happy Holidays, friends! Welcome to the most magical time of year. It's filled with fairy lights and Christmas cookies and good food and friends. It's the epitome of comfort and joy—and that's why we are thrilled to be kicking off our 2021 holiday series, For the Love of Comfort & Joy with you today. We have it all in this series, from cookbooks to Hallmark movies. We're kicking it all off this week with conversation with a self taught expert in hosting and learning how to serve others well with Abby Turner. Abby wrote The Living Table where she offers readers and home cooks simple recipes that allow for more time spent with their people. And isn't that what we are all looking for during the busy holiday season? Jen and Abby rediscover what the table actually means to a family, how to find God wherever you are this season, and why it's so important to find time to love our people well.
Hey, everybody. Jen Hatmaker here, your host of the For the Love Podcast. Welcome to the show. You guys, I am so happy to have you join me today as we kick off the most wonderful time of the year with our For the Love of Comfort and Joy series. We wanted those two things in this series. We wanted comfort for you, we wanted joy, and we have it all. Some of our guests in this series are going to make us laugh until we cry. Some of them are going to help us think through hosting and food and the magic of being together. Some of them are going to pray over us and send us into the next year with a blessing. It's all in here. There's comfort and there's joy, and this has been a delight for me as a podcast host to record, and I hope that you will enjoy it as much as I have.
You know as Christmas kind of rolls around … well, the whole holiday season … there is excitement and joy on one hand as we start thinking about hosting our family and our friends, but sometimes just on the heels of that is a little bit or a lot of bit of trepidation or even anxiety. We want to make the day perfect for those that we love most in the world, and the perfectionism that we hope to achieve just opens the door and strolls in and takes over. So when we're pressuring ourselves to set the perfect table and make the perfect food and have the perfect ambience, it just zaps the whole thing of its joy. What should have been connected and lovely and warm and comforting just ends up feeling stressful and anxiety ridden and we've ruined the whole thing.
So how can we make this easier? How can we make this part of it easier so that we will actually enjoy what we are doing and the people that we are doing it for? This is why I'm so happy to welcome today my friend Abby Turner. What I love is Abby is a self-taught home cook and she learned from YouTube videos through trial and error, literally exactly like me. You'll see in this episode how much we are like, "Same. Same. Same." She is accessible. She's like our friend. She's our friend who kind of shows us the way. Her whole goal has always been to get food on the table and share it with those she loves, and so I think Abby's desire to share a simple but lovely meal and host friends and family have made the whole world fall in love with her social presence and her new book called The Living Table. There is a reason her community has so much energy around her, because she is genuinely bringing a lot of love to the world.
I loved this conversation with her. I felt so kindred. I'm absolutely using some of the hacks that she gave me. If you have not met Abby yet, you're going to be so tickled that I've now put her into your view. So, you guys, I'm so pleased to share my conversation with the absolutely lovely Abby Turner as we kick off our 2021 holiday season.
---
Books & Resources Mentioned in This Episode
The Living Table: Recipes and Devotions for Everyday Get-Togethers
by Abby Turner
---
Stay Connected with Jen Hatmaker:
FACEBOOK | INSTAGRAM | TWITTER | YOUTUBE | WEB
Thanks for listening to the For the Love Podcast!
XO – Team Jen
Download Best Fiends for free today in the App Store or on Google Play.
Get 50% off your first month plus free shipping with the code FORTHELOVE at kiwico.com.
Go to expressvpn.com/forthelove for 3 months free on a 1-year package.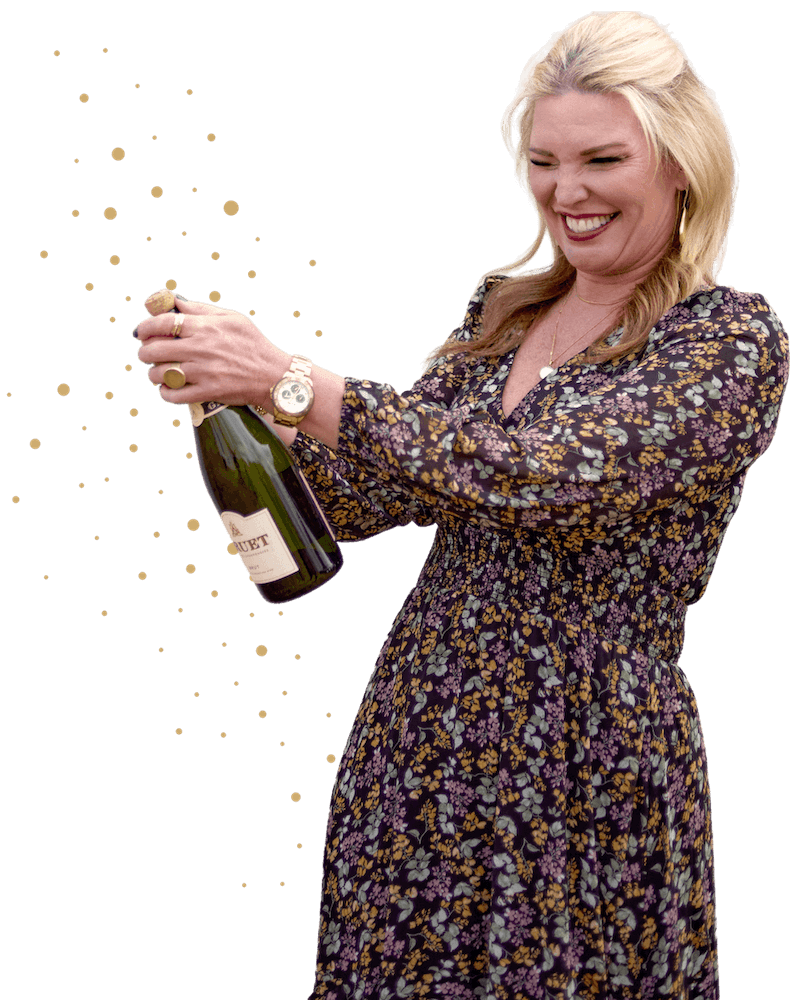 Shop Jen's Faves
From exclusive, limited-edition items to my must-haves, check out all my latest faves.
GET MY FAVORITES
Take a peek around
If you're not sure where to begin, I got you, friend. I'm always bringing you something new to enjoy.
Read More About Jen