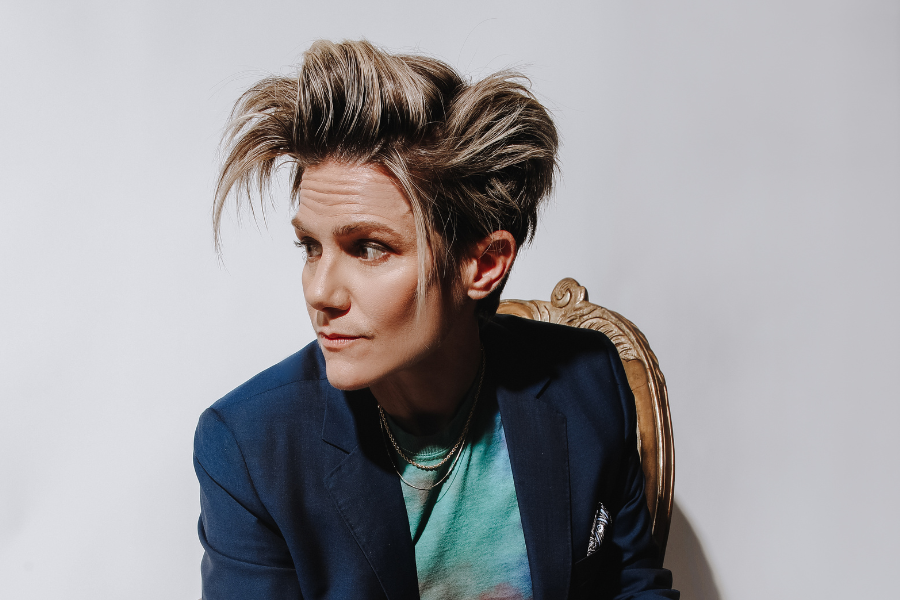 The Terror of Being Known Again after Divorce with Cameron Esposito
Episode 02
One aspect of dating after a breakup or divorce is the terrifying ordeal of being known again. Whether it's because you can't imagine opening yourself back up to someone in complete vulnerability or maybe you can't fathom anyone having enough time to plumb the depths of your idiosyncrasies—I mean, who is ever going to take the time to learn your quirks and help you celebrate them in all their unapologetic glory, again? And how are you going to ever forgive the person who disappointed you and doesn't want to be your #1 knower anymore? With Jen jumping back in the saddle in the dating world, we needed someone to help us all laugh and sift through post-divorce dating tribulations. Cameron Esposito is a comedian, author, podcast host, actor and recovering Catholic; and we're delighted to have her lead the way for this episode of the Dating, Sex and Relationships series. Like Jen, Cameron went through a public facing divorce and has since found love and happiness. They talk about the complications of coming into yourself while dating when you're dealing with grief from divorce, trauma from a strict religious culture, and new unexplored feelings around your gender and body. No stone is left unturned in this conversation and Cameron's frank and honest storytelling is a balm for those of us afraid of a future that doesn't look like our past.
Hey everybody, Jen Hatmaker here, your delighted host of the For The Love podcast. You guys, welcome to the show. Golly, I'm so glad you're here today. This episode is so lively and interesting and I just was tickled and super smitten kitten with today's guest. Okay, so let me back up. Right now we're in a series, it's called For The Love of Dating, Sex, and Relationships. Probably no big shock why I wanted to have a series like this, this is where I'm at in my life. I am in dating, sex, and relationships, thus we are now having a series about it. It's been so interesting, we've talked to so many different people with different ideas across the spectrum of dating and singlehood, and marriage, and bodies.
We're not just trying to hit one note here, we're trying to keep it comprehensive and so as a whole, this whole series has been so instructive and I hope as illuminating to you as it has been to me. Honestly, I understand that I get to use my own show to explore topics that are relevant to my own life, but I am always hoping, and pretty sure, that those subjects reflect where so many of you are as well. Being in this new, pretty vulnerable world of post divorce, plus dating and relationships, it's so great to have you as a community to wrap our heads around all of this together. I know that we are, because you're telling me your stories, you're telling me where you're at in your life, you're telling me all the 'me too' moments that I'm sharing that you can identify with, and so I know that tons of us are in this together.
Now, frankly, I don't know the rules of dating, as you know, and honestly I don't care. We obviously know there are unsaid but also widely understood rules in the dating world that, whatever man, I've just decided that what I care about in this stage of my life is clarity and honesty. I don't even have a game, I wouldn't even know how to play one. I'm so sure. I'm thinking a lot about what it means to love again these days, right?
Particularly out of the newfound strength of recovery and learning the joy of my own freedom and my own power, feeling really comfortable in my own skin. Literally not needing another person to make it alright for me, that I'm just delaying my own happiness until I've got a relationship. That is too much pressure to put on any one person, so getting to meet Tyler from a place of security and wholeness, it's like nothing I've ever experienced in my life. Now, what does it look like to open yourself back up to someone? To open yourself up to the risk of love? There's a chance that it turns out beautiful, and there's a chance you will get your heart broken again.
What does it really mean to be known by somebody? Which is a big deal, and we share that. I don't care who you are, I don't care if you've been married forever, I don't care if you've never been married, I don't care if you're divorced, if you're dating, whatever it is we share this need to be known. I've talked about this online, how worried I was about no one ever knowing me. I was married for 26 years, that's a very long time. That's literally my entire adult life and some of those years weren't even adult, since I was a 19 year old bride. Those are teen years, too. Just having somebody at that point be the keeper of every adult thing about me felt like a really scary and sad thing to lose alongside the marriage.
It was all this institutional knowledge, and I'm like, "God, who will ever know me like this again?" You can't manufacture that many years of experiences and knowledge. But I told this story recently about being in Nashville staying with Tyler, and excuse me, he has a whole book called I Take My Coffee Black. Right in his refrigerator is my absolute favorite garbage Almond Joy coffee creamer. I was just like, oh, wow. You can be known again. You can. Even in the small little things, and surprising to me is that it can be delightful to experience all these old things with a new person and watch them discover you, and you discover them. I didn't even know that was going to be wonderful, I thought that was going to be a burden.
I'm diverting right now. I'm diverting into some relationship space, because my guest today, among her many, many charms is that she also went through a pretty public, forward facing divorce and then found love again and remarried during the pandemic. We share that story about becoming known by a new person, knowing a new person is like a possibility that I didn't know could actually be wonderful. So, our guest this week, look, she makes jokes for a living but you will see this, she does not flinch from the hard conversations. In fact, she is so lovely about them, she leans into them. 
We were dealing with deep topics that were faith, sexuality, gender, expectations, religion, marriage, and divorce. I asked this person to be on the show because I wanted to laugh, but I also wanted to connect the dots with them on moving from loss and grief, into the surprising joy of learning yourself again with a new partner who delights in every little piece of you. My guest today is Cameron Esposito. If you know her, you love her. She's an actor, writer, podcaster, she's a standup comic. She began her career first by acting the male leads in her elementary Catholic school plays, L-O-L. She was undoubtedly good, these are her real strengths and skills, and she's since gone on to create and star in her own TV show. She's had roles in mainstream and indie films, headlined stand up tours literally around the US and the world.
She currently plays the lesbian love interest on A Million Little Things on ABC, a massive show, major show. An incredible opportunity for her. She recently wrote her first book called Save Yourself, which became an instant best seller, which tells her story of growing up queer and gender non-confirming in a deeply devout Catholic community, as a deeply devout Catholic person which we'll hear her talk about in this show. Her podcast Queery hosts LGBTQ luminaries, and has inadvertently become a beloved archive of sorts for the queer community and their stories. She even raised $100,000 for RAINN, the US's largest anti sexual violence organization when she released her standup special. It's just amazing, that's so meaningful to me. She is using her influence and her notoriety for good. I enjoyed this conversation so much, I wanted it to go on. I think I made it last too long, and I am just a huge fan.
So, I don't think it needs to be said, but I'm going to say it anyway. We are beyond thrilled to welcome Cameron Esposito to the For The Love family today, so without any further ado, y'all, enjoy this delightful conversation.
---
Stay Connected with Jen Hatmaker: 
FACEBOOK | INSTAGRAM | TWITTER | YOUTUBE | WEB
Thanks for listening to the For the Love Podcast!
XO – Team Jen
Join the sisterhood in nerdiness today at jenhatmakerbookclub.com.
Head to ableclothing.com and use code JEN to get 15% off your order.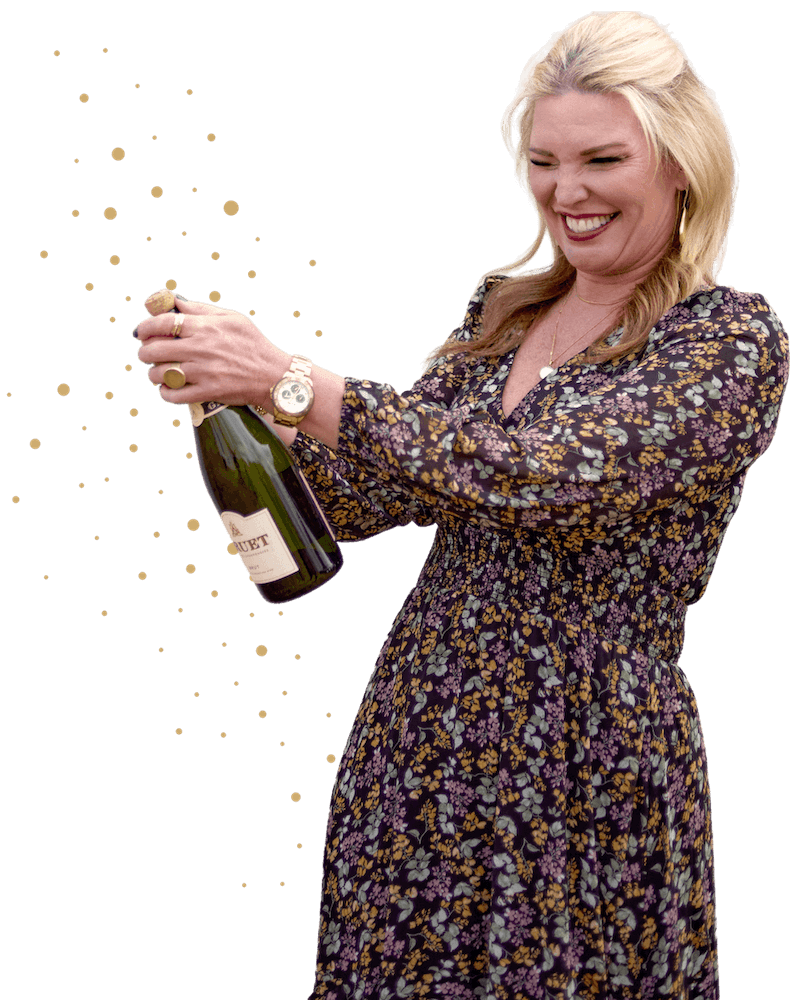 Shop Jen's Faves
From exclusive, limited-edition items to my must-haves, check out all my latest faves.
GET MY FAVORITES
Take a peek around
If you're not sure where to begin, I got you, friend. I'm always bringing you something new to enjoy.
Read More About Jen