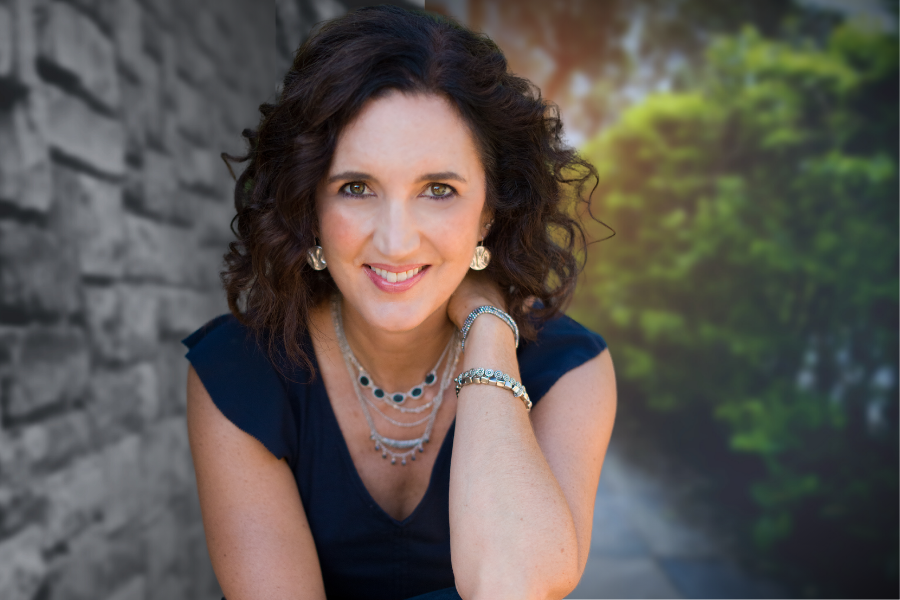 Getting Cliterate! Closing the Orgasm Gap Toward Female Sexual Fulfillment with Dr. Alexandra Solomon
Episode 06
Every person is sexy just because they're alive, according to this week's guest in our For the Love of Sex Series; Dr. Alexandra Solomon. Jen & Dr. Solomon talk about how we can discover how to engage with our sexuality free from judgment or expectation. 
Dr. Alexandra Solomon is the author of bestselling books, "Loving Bravely" and "Taking Sexy Back" which both seek to empower women to reclaim their sexual journeys. As a highly acclaimed psychologist at Northwestern University, Dr. Solomon regularly presents her findings to people all over the world. 
Join Dr. Solomon and Jen as they discuss:
Talking about sex with your partner 

How to stop settling for less in the bedroom 

Objectively reflecting on your sexual journey without judgment

The real impact of trauma on our sexual selves

How desire shifts over the course of a relationship 
Dr. Solomon explains the basic premise that undergirds her work; that every person has the right and ability to experience pleasure and joy and connection through sex.
Hey, everybody. Jen Hatmaker here, your host of the For the Love Podcast. You guys, welcome to the show. I am in love with this series, particularly today's episode. We are in a series right now called For the Love of Sex. 
Last year, we had an amazing time with our Dating, Sex, and Relationship series, which was a broader treatment. We realized that maybe we needed to hone in on the sex part of the equation, basically based on the feedback we got from so many of you. Turns out there's still a ton of us who don't feel really comfortable talking about sex, for a variety of reasons. I mean, maybe we're the ones who didn't relate to the Sex and the City girls, or how openly women are able to engage and talk about sex. There's a million reasons why this conversation could be hard. Our history. The messages we receive. Trauma. This list could go on and on and on forever. It is possible to be open and curious and even confident about sex in a way that fits exactly who we are. Not a version of ourself, not some vixen iteration of who we really are or who we think we're supposed to be, but really just genuinely who we are in the bodies that we have. I think it's amazing, frankly, the progress toward having more safe and mature spaces to have these discussions in keeping with the rest of us. '
We're not in a television show. We're not starring in a porn video. We are real people. We're real women with real bodies in real relationships, both with ourself and with our partners. This conversation belongs to us, too. I'm not even hurt. I'm not hating on the Sex and the City spaces because, frankly, a lot of our pop culture platforms unlocked this conversation where polite society, if you will, had kept women repressed about sex for way too long. But as the pendulum swings to the middle, we want to normalize conversations around sex and, in this series particularly, bring you people who answer questions maybe we didn't even know we had, and also, and this is big, help us to improve our attitudes, our perspectives, our internal outlook on sex, which, in turn, will just about guaranteed improve our actual sex lives. I think most of us would sign up for that. In this particular series, we are looking at sex from as many angles as possible. We're thinking through these questions that we know that we have, and even some that we don't know that we have.  
We have truly an amazing expert with us this week who is a clinical psychologist. She specializes in relational self-awareness. She's going to help us look at our own awareness about sex and how that perspective has been shaped by our brains, by our families, our culture, our religion, our experiences.
This is such a helpful, candid, frank, and hopeful discussion. According to Doctor Solomon Alexandra, our guest today, and also host of the Reimagining Love Podcast. Sex impacts, really, all of our life. She challenges us to think of sex as having developmental, mental, physical, emotional, relational, and spiritual components. We are very complex human beings. We have a brain that will bring up sexual feelings or memories or impressions on a loop, really. I mean, whether it was something somebody said about our body in middle school or the way our Sunday School teacher made us think about our bodies and our sexuality, the way that sex maps out in our brain and then onto the people around us is complicated. We want to talk about that. We want to normalize whatever is making us uncomfortable and then add a heaping scoop of self-compassion on top. 
So Doctor Solomon. This is a great episode, you guys. I am so glad that you are here and that you have your AirPods in and you are listening to this one. I walked away from this conversation feeling relieved, empowered, and educated. She's going to break down a whole bunch of concepts that I think will bring genuine relief to some of our worries around sex. She's very passionate about unlocking sexual pleasure for women and also building loving and lasting relationships. She teaches a renowned course on this at Northwestern University. Briefly, over the last two decades, Doctor Solomon has become one of the most trusted voices in the world of relationships. As mentioned, her work on relational self-awareness has reached millions of people around the world. She is a licensed clinical psychologist at the Family Institute at Northwestern University. She's also on the faculty in the School of Education and Social Policy there. 
Doctor Solomon is the author of two bestselling books, one called "Loving Bravely" and the other, "Taking Sexy Back," which we're going to talk about at length today. She regularly presents to very diverse groups that cross the spectrum from the United States, Military Academy at West Point to Microsoft and everything in between. When she isn't working, she loves long walks and sweaty workouts and Yahtzee. I found our conversation dynamic and smart and interesting and generous. I think you will, too. Whatever you're bringing to the table around this conversation, you are welcome at this one. I think you are going to feel seen and heard and cherished. No matter how dysfunctional or unsatisfying or confusing or complicated sex is for you right now, these are the first incredible steps towards something mutual and enjoyable and fulfilling. I'm delighted to bring you my conversation with the wonderful Doctor Alexandra Solomon. Doctor Alexandra Solomon, I am just absolutely delighted that you are here. I am so excited to have this conversation with you. Thank you for giving my podcast community this hour because we want to know what you have to say. 
---
Mentioned in this Episode: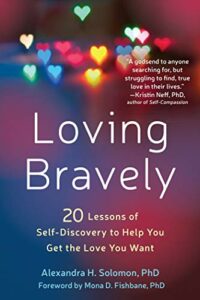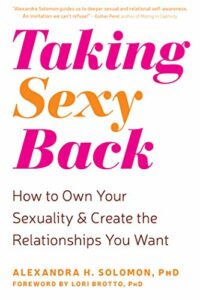 E-Course: Marriage 101 for the Grown and Sexy
---
Stay Connected with Jen Hatmaker: 
FACEBOOK | INSTAGRAM | TWITTER | TIKTOK | YOUTUBE | WEB
Thanks for listening to the For the Love Podcast!
XO – Team Jen
Try convenient and affordable therapy with BetterHelp anytime, anywhere. Give BetterHelp a try and get 10% off your first month at BetterHelp.com/ForTheLove.
Let's join sexologist Dr. Celeste Holbrook and Jen as they talk about real steps you can take to improve your sex life. Head to MeCourse.org/love101 to register.
Leave those 3am thoughts behind! Sleep better with FOCL CBD gummies and use Promo Code ForTheLove for 20% off at www.focl.com.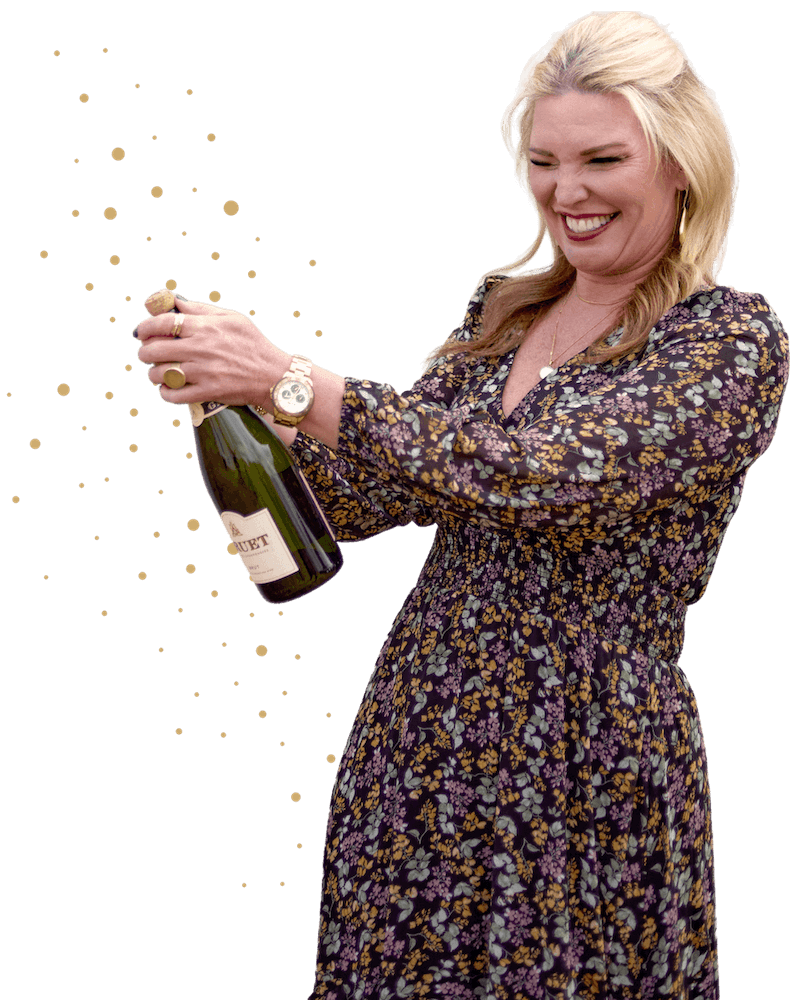 Shop Jen's Faves
From exclusive, limited-edition items to my must-haves, check out all my latest faves.
GET MY FAVORITES
Take a peek around
If you're not sure where to begin, I got you, friend. I'm always bringing you something new to enjoy.
Read More About Jen