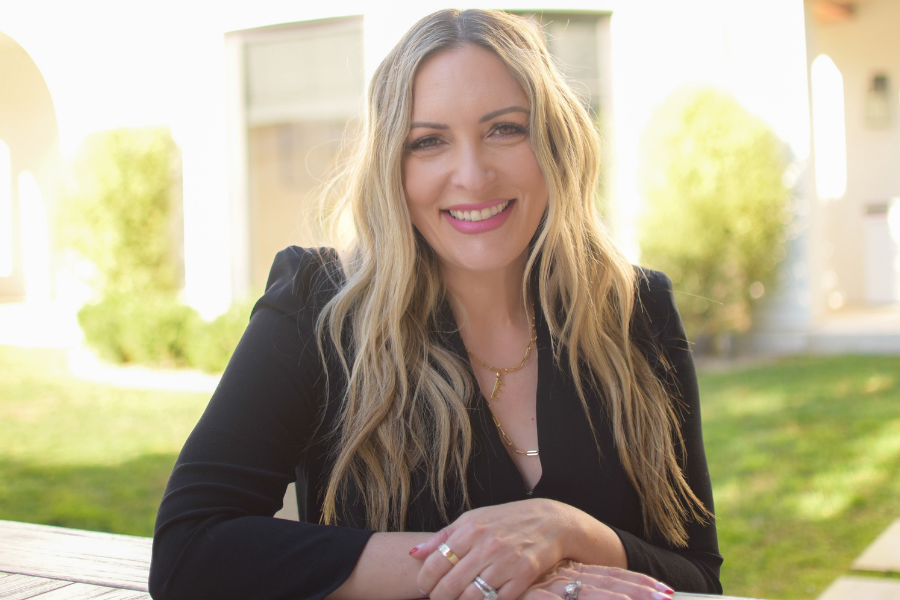 Reimagining Our Relationships Toward Rebalancing The Domestic Workload with Eve Rodsky
Episode 06
We're back with another installment of our Being Seen and Heard series, and we think this one is going to strike a nerve with many of you out there who are looking for a better, stronger, fairer, narrative when it comes to the balance of work in your home and toward raising children. Are you the one in your relationship who is handling the lion's share of the care and feeding of your littles PLUS taking care of their pickups and dropoffs to school, daycare, sports, bathtimes, bedtimes, wiping noses, butts PLUS managing the domestic front of grocery shopping, cleaning, organizing, handling the social calendar, vacations, PLUS working a 40 hour a week job either inside or outside the home? We see you and are asking a question that maybe you ask every day; why are women still, in a day and age where we make up 55.9 percent of the workforce and where 40 percent are the main breadwinner in the home, still responsible for so much when it comes to child rearing and domestic workload? Our guest this week has created a national conversation about greater equality on the home front with a system she created through intense research that helps couples create balance, by understanding that women are doing what she calls almost all of the "invisible labor" in the home, with at least two thirds of them having a job outside the home as well. Eve Rodsky is a Harvard Law School grad with years of training in organizational management When she had her first child (and began to see her identity at her job being stripped away because of it) and then began the dance of balancing her job with all of her duties as a mother (for which she bore the lion's share of the domestic and child rearing responsibilities, as so many women do) she started to wonder: what would it be like if couples could reimagine their relationships as to how it relates to rebalancing the work it takes to run a home? So began her "Fair Play" system, where she sets couples up for success in relationship and parenting by helping them change the way they think and talk about their home life.
Jen and Eve discuss:
The patriarchal history that has been around for centuries that informs why the imbalance of domestic workload still exists when so many other categories for women have been elevated

How important it is to invite men into their full power into the home, removing barriers and stereotypes as to what men's and women's strengths are there

Changing the notion that women's time is somehow less important than men's–and that the "invisible work" women do is toward guarding the time of men

How the overwhelming pace of work, child rearing and home management eventually ends up making us sick and damaging our relationships, and what we can do about it
BONUS: Eve puts Jen to the test with a question from her Fair Play card deck where we dive deep into Jen's family values–a question that is illuminating to all of us in understanding each other in relationship.
Hi, everybody. Jen Hatmaker here, your host of the For The Love Podcast. Welcome to the show. We just have an absolutely lit episode today. I don't know how else to say it. I could not get enough. I could not listen enough. I wanted it to keep going. I had a million other questions. This is such a profound conversation. I think I'm so energized because I have not been a part of this conversation at length. This is, in my perspective, something that's new in the zeitgeist, and it's so familiar, relevant, and powerful. 
Let me back up. We're in a series right now called For the Love of Being Seen and Heard. So if you've been listening, we're just paying attention to voices, communities, experiences, or stories that are not being centered as they should be.
In my almost 50 years on this planet, there's been a lot of change. My mom's age group has seen even more change. 60 years ago, in tons of places in America, women couldn't even get a loan without their husband's signatures. Higher education was mostly men and health concerns of women were grossly under-resourced and under-researched. Entertainment was created essentially by men, for men.
Then, I could and would add a layer of sort of religious structures on top of that, there's even more categories about the primacy of men in the world. I can tell you, with my own journey, I did the thing that I felt like was prescribed. Even in the nineties. I got married really early, started having babies just right out of the gate. I was 27 with three kids and I raised them. I did the cooking. I did all the preschool stuff. I did all the things. Then I added back on a full-time career. Fortunately for me, I had enough scaffolding around me to be able to grow into my own career all the way to where it is today.
However, I cannot tell you how many times I would just sit in my car and cry and thought, I just can't do it. There isn't one second of the day where I am not actively meeting people's needs, anticipating what's next, planning for the future, handling this family, and home labor in addition to everything else. So, you guys, I'm just telling you, I am so happy you're listening today. Don't let this episode get interrupted. 
I have Eve Rodsky on today. Eve is a Harvard Law school grad and years of training in organizational management. She started wondering; what would it be like if couples could reimagine their relationships as to how it relates to rebalancing the work it takes to run a home?
So we're going to put our full-time jobs on the side. There's this whole home load that is just enormous. In her first book, which is called Fair Play, which we talk about today, she created this national conversation about greater equality on the home front with a system she made up from tons and tons of research that helps couples balance the domestic workload. Of course, understanding that women were doing what she calls almost all of the invisible labor. At least two thirds (of the labor) on average, in addition to having a job outside their home. (This is gonna be a part two conversation, which you'll hear us say, we couldn't even get to this. There was so much to talk about –  that creates time to focus on a handful of other things that really matter to us that are outside work, home, and family. That's gonna have to be part two of this podcast. That book was called Find Your Unicorn Space). 
I was just leaning forward during this entire conversation when she talked about what it was like to try to do it all. Mamas, wives, domestic partners, I'll tell you right now, Eve sees you and she hears you as this series suggests. She is out there actively helping to change the dynamic for you. There was this moment that Eve talks about in our interview. In the video promoting Fair Play–she is stressed, she's got her breast pump and diaper bag in the front car seat, she's leaving her full-time job with her fancy degree, She's credentialed. She's picking up a kid from preschool. She's got a work contract on the floor of the car that needs her immediate attention and then…she gets a text from her husband about the blueberries that she forgot. I'm gonna not say anymore because she tells the whole story about that being a tipping point. 
You are going to feel so understood and seen. I'm so glad you're here. This is gonna be an episode you're gonna want to share. You're gonna want to share this definitely with your friends, your sisters, and mamas, you're gonna wanna share this with your daughters. I wish somebody would have said this to me when I was young and moving into young adulthood. I wish I could have even known that there was a better, stronger, fairer, more true narrative out there than the one I just hooked into and followed to the best of my ability until it just left me so empty and depleted, I'd have to sit in the driveway and just cry. So, we've got a hot one today. Eve has tons of actionable solutions. A lot of this is free and online, and I'm going to give you the link at the end. This is the legacy we all deserve and want to pass on. Welcome the bright and brilliant Eve Rodsky to the show.
.
---
MENTIONED IN THIS EPISODE: 
I'm Glad My Mom Died
by Jennette McCurdy – book recommendation
Tiny Beautiful Things
by Cheryl Strayed – book recommendation 
The Kingdom of Prep: The Inside Story of the Rise and (Near) Fall of J. Crew
book recommendation
Jen is hosting a special podcast series produced by the Bill & Melinda Gates Foundation. Check out "Make Me Care About..." wherever you get your podcasts.
Visit https://focl.com/ and use code FORTHELOVE at checkout for 20% off of your purchase
LGBTQIA+ Parenting e-course from Jen and special guests is available for order. Visit https://www.mecourse.org/lgbtqia-parenting for more info.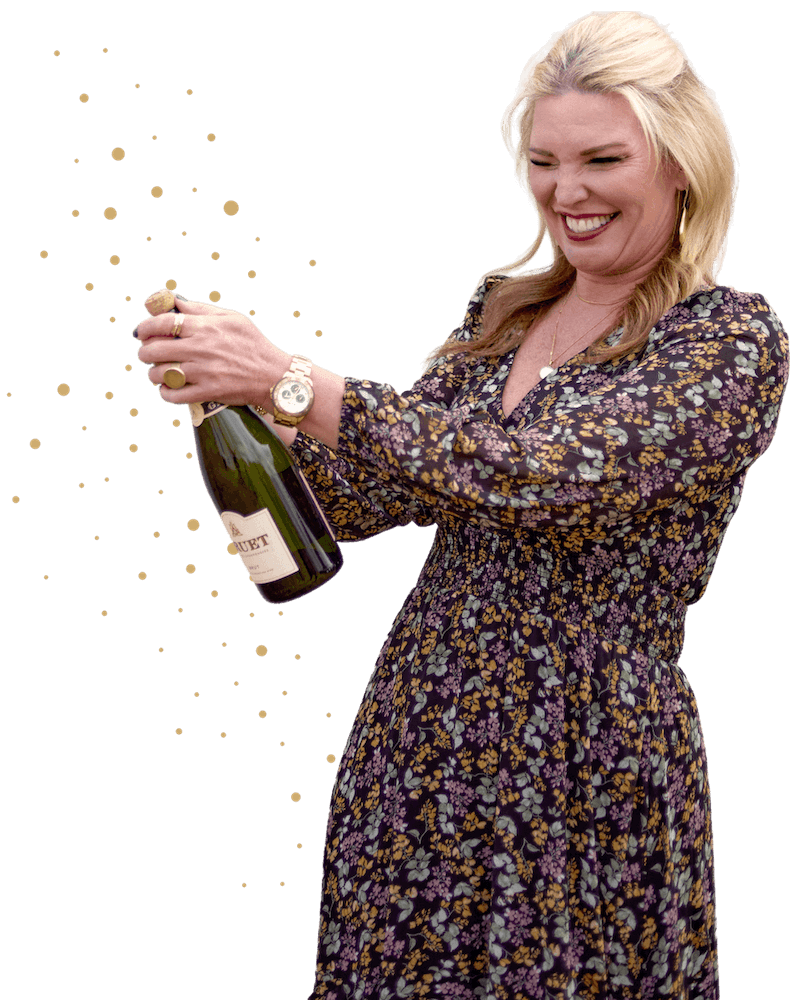 Shop Jen's Faves
From exclusive, limited-edition items to my must-haves, check out all my latest faves.
GET MY FAVORITES
Take a peek around
If you're not sure where to begin, I got you, friend. I'm always bringing you something new to enjoy.
Read More About Jen