This is an apt description of me this last week and a half. While having a rather violent connotation which I had to explain to Caleb last week after he heard me say it, and seeing how he loves animals more than people, he did not like it Sam I am, nonetheless, it's fitting. I am the cat. I got a big, huge, luscious canary on Monday the 11th. I swallowed it whole. It was delectable. And I was instructed to digest this canary without telling anyone because it was "sensitive." Some canaries are like that.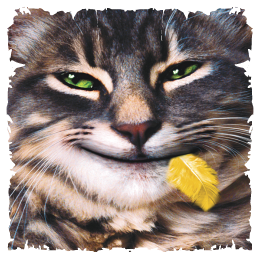 Curtains open; begin scene:Ring, ring.
Jen checks phone.
"AWAA: Anna"
Jen sighs, as she and Anna have done this dance 1000 times.
"Hey Anna," Jen says in a flat tone that suggests 
blah, blah, blah
.
"Jen????? I am finally, finally, 
finally
 calling with good news!"
Jen freezes. Time stops. She considers jumping through the phone to make Anna talk quicker.
"OMG. What? WHAT?? Speak, girl!!"
"THE JUDGE PASSED BENIAM THIS MORNING!!!"
Jen screams bloody murder.
Then she starts bawling.
Anna considers Jen a decent candidate for bipolar disorder.
Anna says a bunch of words Jen didn't process.
Jen calls back 30 minutes later and asked, "Now what did you say after the 
Ben passed
 part?"
Curtains close; end scene.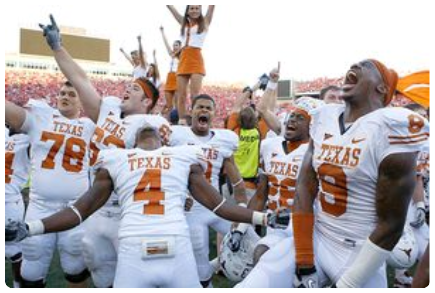 And the crowd goes wild!!!
Ladies and gents, HE IS OURS. Let all the earth rejoice!!!!!!!!!!!!!!!!!!!!!!!!!!! The cat has been DYING to tell everyone that she ate a big, fat canary!! It has been giving me the worst indigestion! Oh happy day! That boy is ours, ours, ours! He is an orphan no longer! Now he is a Hatmaker, which, sure, creates a new set of issues for him, but STILL. Ours all ours.
Now, will Ben get to come home with us on this trip??? No. Boooooo. There is still quite a bit of procedural mumbo jumbo to wade through after passing court, and we are expecting delays at Embassy because the judge passed us without an approval letter, which makes things "dicey."
Side note: If I could, I would get down on my knees and kiss the soles of the judge's feet. She has been in Ben's corner since Day One. After our original court date on March 10th, she called Ben in the following day to hear from him herself. This was because he had a rough relinquishment, creating all this drama for the last few months, causing us "mental anxieties that are unpredictable!" But on March 11th, after hearing Ben's tearful plea to let him join our family, the judge looked him in the eye and said, "You will." And he is. Because she made good on her promise.
Dear Judge, you are my best friend. I would like to buy you a lifetime supply of puppies.
Here's what is next:
1.) The judge submitted the court decree to our agency yesterday (which she took great pains with).
2.) Our agency couriers this over to MOWYCA to see if they'd care to write the letter now that Ben has passed court via the judge. They may or may not give us the middle finger again.
3.) Our agency submits either just the court decree or the court degree + the MOWYCA letter to the Embassy to release Ben's vitals (birth certificate, visa, and passport). We are hoping for the second but expecting the first.
3.) We hope/pray/wish/beg/plead/dream that the Embassy will accept the court decree and release Ben's vitals without the cursed letter.
4.) The Embassy may open an investigation on our case, which we expect if the court decree is submitted without the letter.
5.) We will give the Embassy whatever they ask for so they will give us our kid.
6.) Once Embassy clears us for travel, we get on a dadgum plane and fetch our boy. Currently, Embassy appointments are being issued about 3 weeks after getting cleared.
7.) Our Ethiopian director told us, "Hopefully about one month." OMG. That is so soon.
But aaaaaaaaalllll these details can not erase the fact that Beniam is our son forever, and soon he will be sitting at our dining room table eating Lucky Charms. This is our son, our beautiful, hilarious, smart, sparky, funny, silly, brave, beloved son: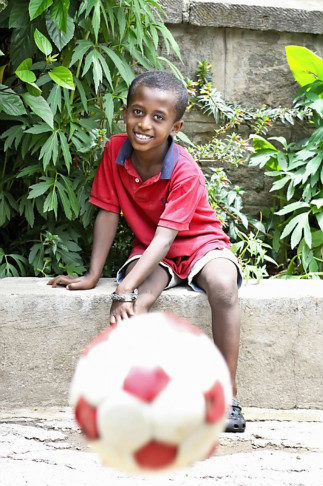 Thank you, Jesus. You remembered him like you promised. You are good, and we'll never stop telling of it. Our children will know that you are their Redeemer, and that your eye is always on the sparrow. They will hear every moment of your faithfulness, every detail of your heroics. This is your story, and until we take our last breath, we will make sure you get the glory for it. We serve a Savior who finds a way to get abandoned, broken children into families, and if you don't love a God like that, well, you just don't really know him.
"When we see Jesus for who He is, we must turn away or else shamelessly adore Him."
~Dallas Willard
As for me, I will shamelessly adore Jesus for being a champion of the underdog, a defender of justice, and the Savior of the world. Thank you for bringing beauty from ashes and redefining "family" from a straightforward matter of biology to one bound together by faith, love, salvation, and adoption. You are good, and your mercy is forever.