I have mixed feelings about the manufactured holiday that is Valentine's Day. And this goes way back. But, what I have no mixed feelings about is love.
Love that lasts might be a spouse or a partner, but it might very well not be.

Love might be the faithfulness of your siblings and best friends and parents. It might be the unshakeable love of your children.

Maybe love is located in the relationships with your neighbors or cousins or favorite aunts and uncles.

Perhaps love is with your own lovely self, because you are your own best person.
I am in possession of love that lasts. So are you — whether it is inside a romantic relationship or not. Look up, look around. See it. Acknowledge it. Cherish it. You are beloved.
So, this month, while those paper hearts and roses and boxes of chocolate float around in our peripheral vision, why don't we focus on celebrating the power of love… any kind of love.
Now we all know that material things aren't necessary to show our love. But sometimes a meaningful gift can be, well, meaningful. Something that celebrates some self-care. Something lasting that reminds someone how loved they are. Something that makes someone live into their true beauty. Something that makes a difference. Something that creates beautiful memories that we can retrace we are feeling our lowest.
Something that celebrates self-care…
Our friends over at Thistle Farms curated an amazing gift guide for this month — and there are amazing gifts (many on sale for February!) for your besties, your family, your partner, yourself.
I am in an ongoing love affair with their candles, but they have beautiful body care kits, home items, apparel, and so much more.
And, if you're familiar with Thistle, you know they have lit a pathway of healing and hope for women survivors of trafficking, prostitution, and addiction.
Something lasting that reminds someone how loved they are…
I love gifting jewelry because it's something that the receiver can wear every day and be reminded that they are loved.
These handcrafted pieces from ABLE also help women artisans provide for their own families. Use my code JEN to save 15%.
Something that makes someone live into their true beauty…
You see how beautiful your friends, sisters, daughters are… even when they don't. Sometimes it just takes one little ounce of pampering to perk them back up.
I'm obsessed with this new Beautycounter tinted lip goodness that's supercharged with skin-care ingredients like hyaluronic acid, jojoba seed, and avocado seed oil.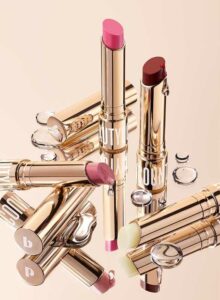 In more clean beauty news, this Beautycounter Bamboobuff Exfoliating Polish and this Overnight Resurfacing Body Peel just launched and is perfect for an at-home Awesome Bath spa day.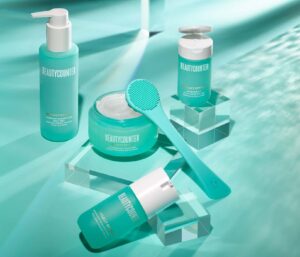 It's like the Reflect Effect Overnight Resurfacing Peel that we love for face in a version for the whole body for brightening, exfoliating, and improving skin tone and texture. You want this in your life.
Also, let it be known that Beautycounter has extra savings for newbies in the month of February for 30% off your entire order: CLEANFORALL30
Something that creates beautiful memories…
Now, hear me out, this is a big-deal gift. But is there really any better way to celebrate your love for yourself, your partner, your husband, your besties, your sister, your daughter than to book some seriously amazing quality time on a seriously amazing ship?!
Come solo or bring your whole crew. No matter what, the Jen Hatmaker & Friends Cruise from November 1-5, will be a love boat of positivity and fun and inspiration and forever memories, where you'll meet new friends, too. Learn more right here.