Episode 09
Calling all book nerds! Are you looking for a place where your book-loving heart can flourish? Join us at jenhatmakerbookclub.com, and become one of our sisters in nerdiness. For June 2021, Jen and the club read Emma Straub's All Adults Here. Emma is a New York Times bestselling author of three additional novels, including The Vacationers, Modern Lovers, and Laura Lamont's Life in Pictures. Her books have been published in 20 countries, with All Adults Here recently being picked up by Apple for TV development. While she writes and creates worlds and characters for readers, she and her husband also run an independent bookstore in Brooklyn, NY, called Books Are Magic. As her literary star continues to rise, Emma is creating thoughtful and insightful conversations with her characters. All Adults Here addresses big topics like sexuality, gender, parenting, and family dynamics through the years. Jen and Emma dive into all things All Adults Here and discuss why this character led novel creates space to be open, honest, and vulnerable no matter what stage in life you are in.
Hey guys, welcome back to the Jen Hatmaker Book Club podcast. If you are listening to this over on our regular For the Love podcast feed, welcome. You're getting a little sneak peek into the incredible time and conversations we have behind the scenes at the Jen Hatmaker Book Club, which by the way, we would love to have you join us. We have members in every single state. They meet up, they zoom, we get together. It's an incredible, incredible book club. You can find out all the details at jenhatmakerbookclub.com.
Now, I'm so excited for this Book Club episode. First of all, book clubbers, because the way that you blew up the feed this month was amazing. We really connected to this book. You were invested, you were identifying with the characters, the interpersonal relationships, that dynamic was very relatable. And this author chat is awesome. You guys are going to love Emma. 
When I read All Adults Here, I think the thing is that Emma wrote her characters so genuinely. Like, that is what we think. That is what we say. That is what we worry about. That is how adult sibling relationships can be. There's something in here for everybody. The big themes are human in nature.
And I just love the way she writes. I love how Emma took really big, important, even heavy themes like sexuality and identity and bullying and secrets and regrets, but did it with a witty hand. She didn't overplay. It wasn't syrupy. It wasn't overly emotional. It didn't drag us through the mud. It was kind of done lightly with humor and cleverness. I think that is one of the reasons that I really, really loved this book and wanted to put it in Book Club.
For those of you who don't know who Emma is, let me give you a quick rundown. Emma Straub, New York Times bestselling author of three other novels, which I haven't read. This was my first of hers to read, but now I know I need to go back. So she's also written The Vacationers, Modern Lovers, Laura Lamont's Life in Pictures, and then a short story collection called Other People We Married. Her books have been published in 20 countries. She and her husband started and own an independent bookstore in Brooklyn called Books Are Magic.
So look, Emma is really making her way in the literary community and I am here for it. I am excited to see it. Excited to watch it. She is a wonderful novelist, a really incredible writer. I like the way her brain works. I like what she gives to her characters and how she creates them. And so this was a good one you guys. Oh, you're going to enjoy this interview. I'm so pleased to share this conversation with this extraordinary girl, Emma Straub. 
---
Books & Resources Mentioned in This Episode
Books Are Magic – Independent Bookstore
---
Stay Connected with Jen Hatmaker:
FACEBOOK | INSTAGRAM | TWITTER | YOUTUBE | WEB
Thanks for listening to the For the Love Podcast!
XO – Team Jen
Start living a happier life today. Visit betterhelp.com/forthelove to start today.
Join our sisterhood in nerdiness, visit jenhatmakerbookclub.com today!
Visit jenhatmaker.com/shop to pick up your new favorite t-shirt or hat today.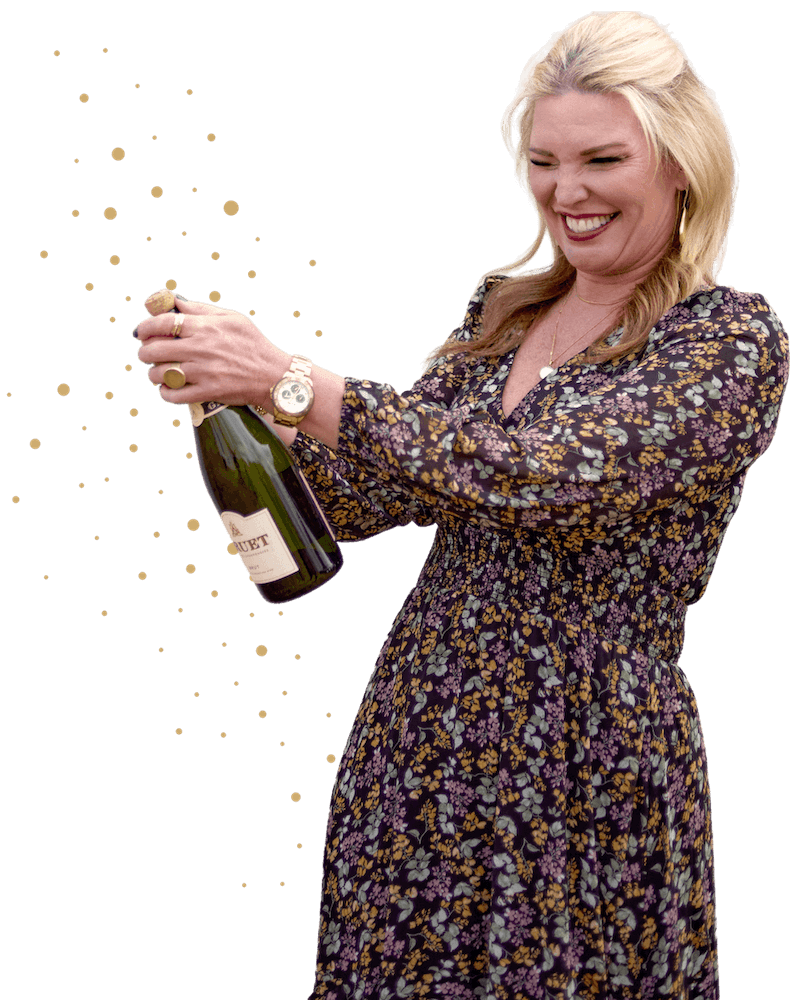 Shop Jen's Faves
From exclusive, limited-edition items to my must-haves, check out all my latest faves.
CHECK OUT MY GIFT GUIDE
Take a peek around
If you're not sure where to begin, I got you, friend. I'm always bringing you something new to enjoy.
Read More About Jen