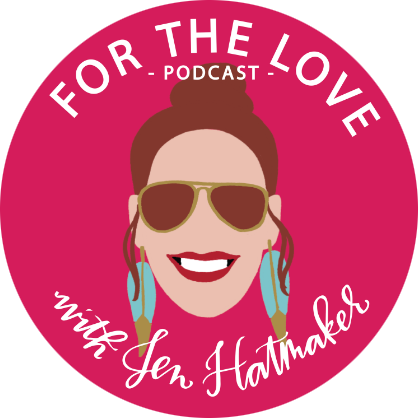 FOR THE LOVE WITH JEN HATMAKER
For the love of ... People. Home. Stories. Shoes. Family. Jesus. Community. TV. Accessories. Food. Culture. The New York Times best-selling author and star of HGTV's "My Big Family Renovation," invites you to drop by and catch up with her friends as they laugh and share about all the things we love.
The
For the Love Podcast
is a regular fixture in Apple Podcast's Top 10 list of its category, and has had more than 16 million downloads to date. The show is also a
2018 People's Choice Podcast Award winner
in the Religion & Spirituality category and a
2019 Webby Awards Honoree
in the Lifestyle category!
NEVER MISS ANOTHER EPISODE!
SUBSCRIBE NOW
FOR THE LOVE! SERIES GUIDE
(all archived episodes coming soon!)