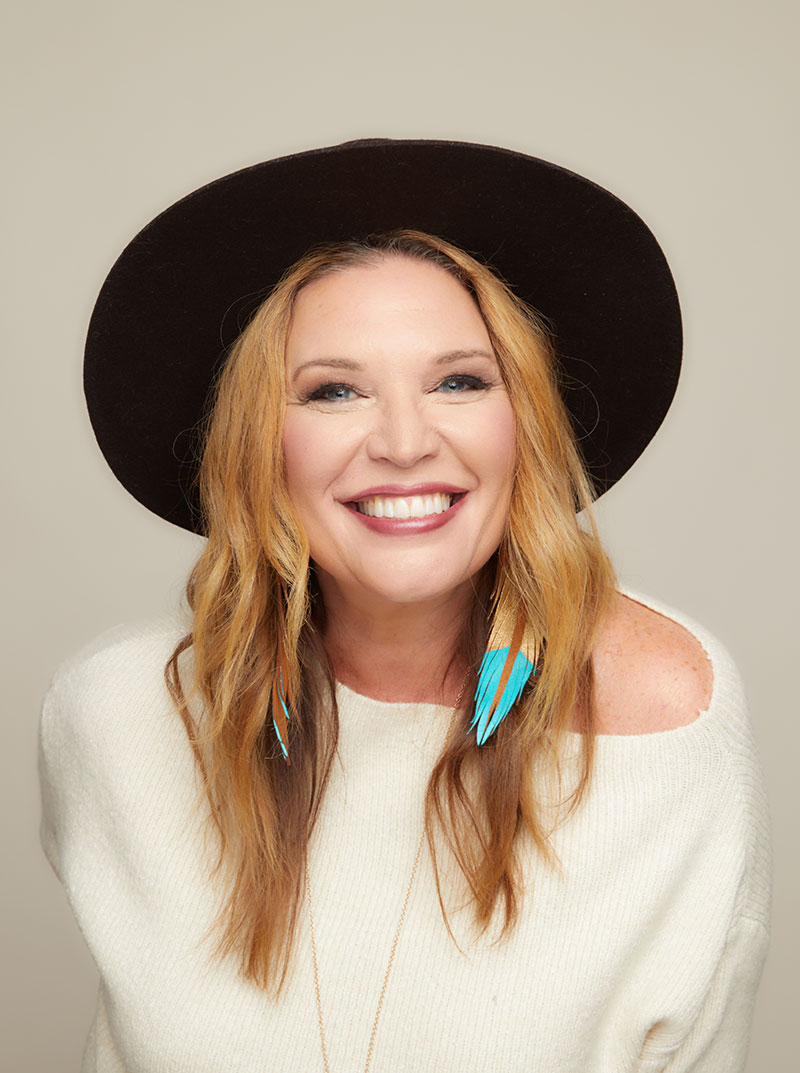 The high-level stuff: I've written several books including NY Times bestsellers For the Love and Of Mess and Moxie. I host the For the Love Podcast which has won a bunch of awards, and I speak all over the country. I created the Jen Hatmaker Book Club where I nerd out every month with thousands of women who believe good books are everything and stories still matter. I lead an online community of millions of women, and they are my life force, personal think tank, and comic relief.
I've been married to Brandon since 1993 when we were two college kids playing at adulting, and we have five kids which is a very large, very real number. Brandon and I founded Legacy Collective in 2015, a giving community that funds sustainable initiatives all around the world. Our entire extended family lives here in Austin, Texas – both sets of our parents, all our sibs, and their families – and they are my entire life.
The low-level stuff: I still use a paper calendar which you will pry out of my cold, dead hands. I also use my original AOL email account unironically. I love cooking but am a terrible teacher in the kitchen because I just want all those kids to leave me alone. Big fan of 90's country music. I can drive a boat and pull kids on a tube. I secretly like Totino's frozen pizza which costs like $1.19 and I'm not sorry. I don't like sad movies; never seen a Nicholas Spark film. My favorite show is CBS Sunday Morning. We live in a 1908 farmhouse which is very creaky and thus helpful while raising teenagers who might want to leave at 3:30am. Brandon and I love concerts but only when we can sit down now; we aren't Olympians. The Secret Garden was my first favorite book. I drink Almond Joy Flavored Creamer in my coffee and won't be reformed. These are all the important facts of my life (favorite Facts of Life character: Jo).