Calling all book nerds! Are you looking for a place where your book-loving heart can flourish? Join us at jenhatmakerbookclub.com, and become one of our sisters in nerdiness. For March 2021, Jen and the club read Laura Zigman's Separation Anxiety. Laura shot into superstardom with the publication of her first novel, Animal Husbandry, which was later adapted into the film Someone Like You starring Hugh Jackman and Ashley Judd. So, no big deal for your first book, right? Laura's latest book, Separation Anxiety, helps readers face the complexities of everyday life in the 21st century. From self-help culture, anxiety, depression, and longing for what once was, Zigman knits and weaves the lives of her characters in a way that makes them relatable, complex, and at times absurd. The book reminds us that not everything is straightforward with one path ahead. Oftentimes we need to evaluate where we are and how we can grow in order to be who we're meant to be. 
Hey, guys. Welcome back to the Jen Hatmaker Book Club Podcast, and if you're listening to this on our regular For the Love Podcast feed, welcome. This is a little sneak peak into all the incredible fun that we have behind the scenes at The Jen Hatmaker Book Club, which we would love to have you join. We've got a seat saved for you. We have plenty of room. Greatest community on Earth. You can find out more at jenhatmakerbookclub.com.
All right. I am, as always, excited to bring you another incredible author chat. This month we are talking with Laura Zigman. And, of course, Laura wrote our book this month, Separation Anxiety. I have seen all of you buzzing in the Facebook group and know that you all feel the same way. But before we get into it, let me tell you a little bit about Laura.
Laura shot into the literary community with her bestselling book Animal Husbandry. And in a move that's not too bad for your first book, it was made into a movie called Someone Like You and it starred Hugh Jackman and Ashley Judd. Boring, no big deal. She's also the author of Dating Big Bird, Her, and Piece of Work. And then, with all her free time, she has contributed to The New York Times, The Washington Post, HuffPost. There's so many interesting parts of this conversation. You're going to love it, you guys, chief of which, for me, Laura took a big gap between this book and her last book. 
And so you will not believe how many elements of Separation Anxiety are born out of her real life. Now, always with a fiction zhuzh to it, but so many pieces of this come from Laura's experience, from some of her memories. They just kept coming. I kept saying, "Where did this crazy idea come?" She was like, "Well, it's real because in my real life … " Case in point, puppet people, what in the world?. I ask her a bunch of your questions, I tell her our responses across the board. And she's utterly delightful. You're going to love meeting her face to face. So I'm so happy to share this conversation with the extraordinary author, Laura Zigman.
---
Books & Resources Mentioned in This Episode
Moms Don't Have Time to Read Books – Zibby Owens 
You're Leaving When? Adventures in Downward Mobility – Annabell Gurwitch
---
Stay Connected with Jen Hatmaker:
FACEBOOK | INSTAGRAM | TWITTER | YOUTUBE | WEB
Thanks for listening to the For the Love Podcast!
XO – Team Jen
Get 30% off your first month at kiwico.com, promo code: FORTHELOVE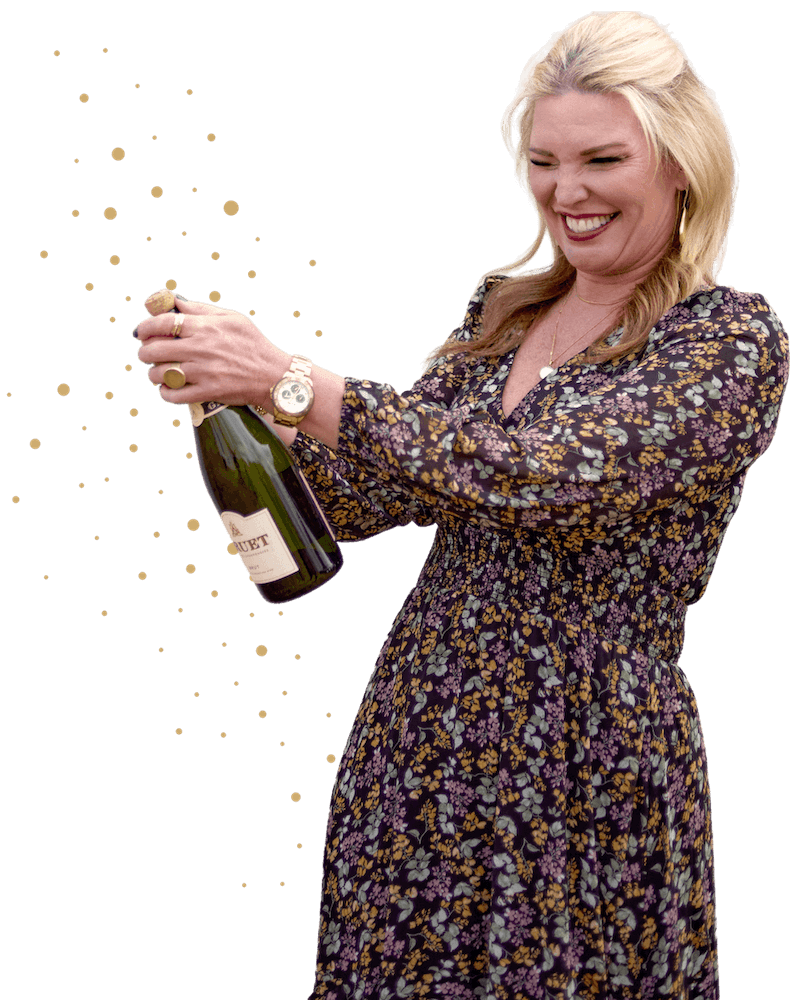 Shop Jen's Faves
From exclusive, limited-edition items to my must-haves, check out all my latest faves.
GET MY FAVORITES
Take a peek around
If you're not sure where to begin, I got you, friend. I'm always bringing you something new to enjoy.
Read More About Jen