Episode 11
Right now, we're capable of so much more than surviving. We can thrive right now if we dig deep and we put our hand to this work. Award-winning ABC News correspondent Paula Faris, who also hosts the Journeys of Faith podcast, has just undergone an enormous self-transformation, right before all this COVID-19 craziness started happening, so she guides us through the waters here. She tells us how she's leaning into her true purpose and how we use this season to discover ours. As co-anchor of Good Morning America Weekend and the co-host of The View, Paula was living her best life–or so she thought–because even though she had her dream job, she didn't have her dream life. Fear haunted her when she first stepped into her career, and then again when stepping out of it, and she shares how facing that fear helped her realign her priorities and led to inner peace. In this season, it helps to be realistic with our expectations and our workload; focusing on practicality and giving ourselves (and our loved ones) grace. Like Paula, we can hit the reset button and consider where we are, what's next, and where we want to go from here. 
Everybody, welcome to our special Quarantine Queens series on the For the Love Podcast. I'm so happy that you're here today. 
Today is our last episode of our Quarantine Queens Series. It's most likely not going to be the last day of quarantine. None of us know how long this is going to go on, but it has been encouraging to hear our leaders putting feelers out about when might be a good time to start to open the world back up. I know I'm ready to see you. I'm ready to be in a store. I'm ready to sit down at a restaurant. I'm ready for our community to start to rebuild together and to heal and to come back together.
I want to just say a quick thank you before we get into today's episode for letting us serve you during these last few weeks.
We have really, my whole team, podcast team has worked hard to put wise experts and useful tools into your hands. Our hope is that this has been a time, aside from all the general craziness and figuring out how to rebalance and find new normal that, you have found a little bit of space to do some internal work, to think about who you are and where you're going, what's serving you in your life right now, what's not.
My guest today is Paula Faris. You know Paula, she's an award winning correspondent for ABC News. She is the host of the fabulous ABC podcast called Journeys of Faith where honestly, she talks to some of the world's most influential people, and how they lean on faith during their bright spots and also dark moments.
From 2014 to 2018, Paula was the co-anchor of Good Morning America Weekend and the co-host of The View for a few seasons. So you may hear like her roll call of jobs and think Paula is busy, and you are correct. But it's just so great to talk to her today because over the past few years she went through an enormous transformation internally as she figured out how to let go of narratives that were no longer serving her. Fear, fear of letting other people down, fear of not living up to her potential, fear of walking away from a job that literally everyone said she would be crazy to walk away from. And today instead, she's focusing on what makes her soul sing. It is so timely.
You're going to love this conversation. This has so much relevance to where you and I are right now in this world, and hey lucky me, she is actually my book twin, because on the exact same day that Fierce came out, Paula released her first brand new book where she talks about this whole journey and it's called, Called Out: Why I Traded Two Dream Jobs for a Life of True Calling. I think you're going to find this conversation encouraging and full of possibility and potential for what it means to live healthy and true.
I'm telling you, Paula is brave. She is courageous. She is warm. She is funny. She is lovely. I'm so happy that I've met her. So please enjoy this incredible conversation with me and Paula Faris.
Links, Products, and Resources Mentioned:
Book: Fierce, Free, and Full of Fire by Jen Hatmaker 
Jen's Podcast Team: Four Eyes Media
Fierce, Free, & Full of Fire Podcast Series
BOOK: Called Out: Why I Traded Two Dream Jobs for a Life of True Calling by Paula Faris 

*To get the latest news from Jen Hatmaker, join our newsletter!
PS: Listen, I don't know if you heard the news, but I am delighted to tell you two things. 
The April 14th in-person live event has been rescheduled for September 9th in Dallas. Same venue, September 9th.

The April 14th event is also going to be transformed in to a

webcast

! Woo! Which will be coming straight to your screen on April 30th. And my lovely special guests that were going to hang out with us, Brené Brown and Anjelah Johnson, will still be joining us for the webcast. 
So how do you join the webcast fun? Super easy, you guys. 
First, if you already bought a ticket to the Dallas event, you're in. Mmkay? 
Second, if you've ordered my new book, Fierce Free and Full of Fire in any format, any vendor, you're in. 
And third, if you're in the Jen Hatmaker Book Club you're in. 
So all you have to do is go to jenhatmaker.com/fierceevent and register for the webcast. So easy. You have to register, even if you're in one of those categories. 
And if you're not eligible for the webcast yet, we want to have you. We would love to have you! so to be eligible, you can either buy tickets to the rescheduled live event on September 9th or just order the book! Order Fierce, Free and Full of Fire, any vendor, any format. And then boom, go to go register for the webcast. That's it. That's how you get in. 
We are so excited to bring this to you. You can do all of these things at jenhatmaker.com/fierceevent.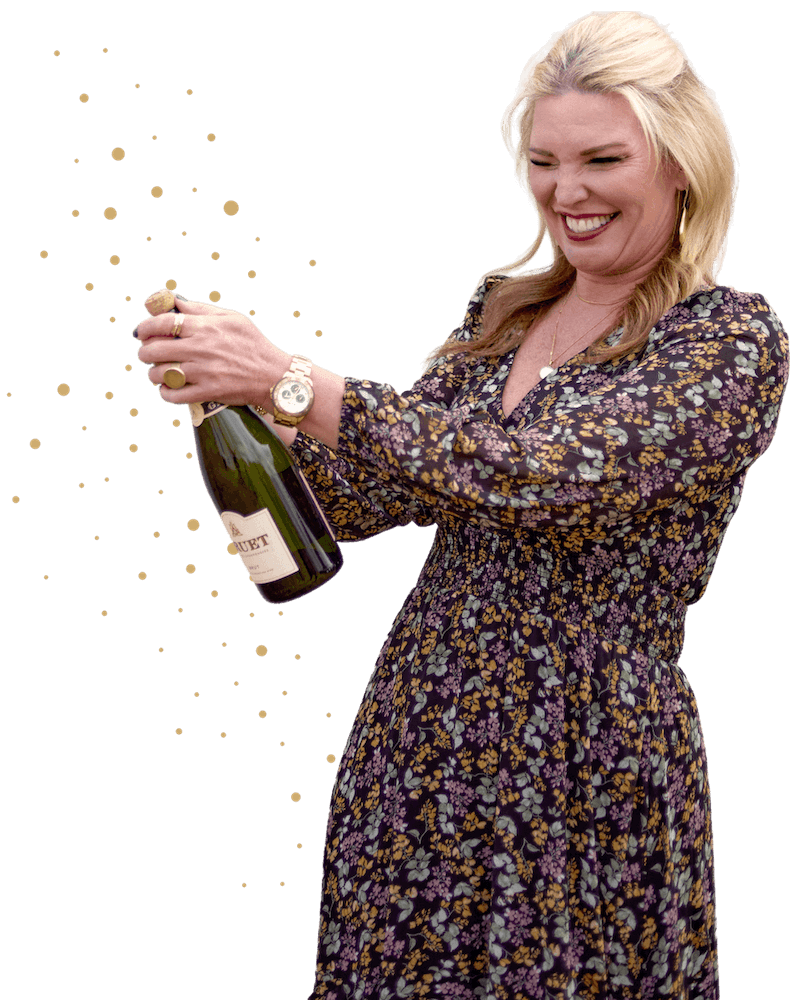 Shop Jen's Faves
From exclusive, limited-edition items to my must-haves, check out all my latest faves.
CHECK OUT MY GIFT GUIDE
Take a peek around
If you're not sure where to begin, I got you, friend. I'm always bringing you something new to enjoy.
Read More About Jen