Episode 10
Think about the day quarantine is over (dare we dream?). What will our lives look like? Who will we be? Is it possible that maybe, ever so gently, we can start taking a small inventory of what's been serving us, and what we want to let go of? Leading us through these questions is the wise and witty Sheri Salata, former executive producer of The Oprah Winfrey Show, former co-president of Harpo Network and OWN. One day, Sheri woke up at age 57 and discovered that while she had the career of her dreams, she didn't have the life of her dreams—and she embarked on a journey to reverse those roles, which she talks about in her most excellent book, The Beautiful No. Sheri walks us through how to recognize when you're living in deliberate unconsciousness, why it's never too late to dream a new dream, and how committing to radical self-care is a surefire way to change your life for the better. Sheri reminds us that we're not worthy because of what we achieve—we are worthy simply because of who we are.
Show Summary:
Everybody, welcome to our special Quarantine Queens series on the For the Love Podcast. I'm so happy that you're here today. 
So dare to dream with me for just a moment about the day quarantine is over, right? The day we can hug our friends and healthcare workers and weep into the blessed arms of our hairstylists. Right? Ugh. 
Who will we be that day? Maybe you're thinking about this, I know I am. If you haven't, I wonder if it's possible even just in a very gentle way to start thinking about who those women will be, who will emerge from this moment in time. Is it possible to take a few minutes and do a little inventory and evaluate what we hold dear in our lives and what is and is not serving us anymore. And I'm not talking about like reinventing the wheel, changing your entire life—that's not my thing, I'm not into that. I'm not into like just all that stuff.
Okay. I'm talking more about thinking ahead to like six months from now and dreaming of who that woman might be, who she could be. I mean, how would we get to her. That is something to chew on while I introduce my next guest, who I am, I just … I wish you could have seen me during this interview, I was just kind of leaning forward into my microphone the whole time just concentrating and listening. I really loved this conversation. 
My guest today is Sheri Salata, and you guys, you're going to be really glad that you've met her. She is a force, she's just a force. Well, let me give you her background.
Sheri spent 20 years working for our queen, yours and mine, Oprah. She started as kind of a lower level promotions producer at The Oprah Winfrey Show and then worked her way all the way up to executive producer of the last five seasons, including the huge farewell season, of course, we all remember. She also served as co-president of Harpo Studios and OWN, as in the Oprah Winfrey Network. Co-president. And I mean, Sheri has been recognized for her double threat as a creative and business marvel. She's been named one of Fast Company's 100 most creative people in business and The Hollywood Reporter's, Women in Entertainment Power 100. I mean, she's no joke. And so here's why I love this conversation. These last few years, Sheri has been tackling the evolution of her life after spending two decades with Oprah. So can you imagine what that must be like?
There are some deep waters in here today you guys. She first of all wrote all about this in a wonderful, hilarious gut punch of a book called, The Beautiful No, where she talks about, and I asked her this, the moment she realized she'd been living the job of her dreams, but not the life of her dreams. This has a lot of tentacles. So since she left OWN and Harpo in 2016, Sheri has partnered with her very best friend Nancy Hala, and they launched a podcast called The Sheri + Nancy Show, and they co-founded a lifestyle brand called thepillarlife.com. And I love this, which I asked her about here in a minute because in their 50s, these two decided to take on a whole new vision for their lives. Oh, fantastic.
She has a lot of wisdom to give us today. I heard several sentences today that really meant something to me right now. I think this one is going to serve you well, and I am delighted to share my conversation with the witty and the insightful Sheri Salata. 
PS: Listen, I don't know if you heard the news, but I am delighted to tell you two things. 
The April 14th in-person live event has been rescheduled for September 9th in Dallas. Same venue, September 9th.

The April 14th event is also going to be transformed in to a

webcast

! Woo! Which will be coming straight to your screen on April 30th. And my lovely special guests that were going to hang out with us, Brené Brown and Anjelah Johnson, will still be joining us for the webcast. 
So how do you join the webcast fun? Super easy, you guys. 
First, if you already bought a ticket to the Dallas event, you're in. Mmkay? 
Second, if you've ordered my new book, Fierce Free and Full of Fire in any format, any vendor, you're in. 
And third, if you're in the Jen Hatmaker Book Club you're in. 
So all you have to do is go to jenhatmaker.com/fierceevent and register for the webcast. So easy. You have to register, even if you're in one of those categories. 
And if you're not eligible for the webcast yet, we want to have you. We would love to have you! so to be eligible, you can either buy tickets to the rescheduled live event on September 9th or just order the book! Order Fierce, Free and Full of Fire, any vendor, any format. And then boom, go to go register for the webcast. That's it. That's how you get in. 
We are so excited to bring this to you. You can do all of these things at jenhatmaker.com/fierceevent. 
Links, Products, and Resources Mentioned:

*To get the latest news from Jen Hatmaker, join our newsletter!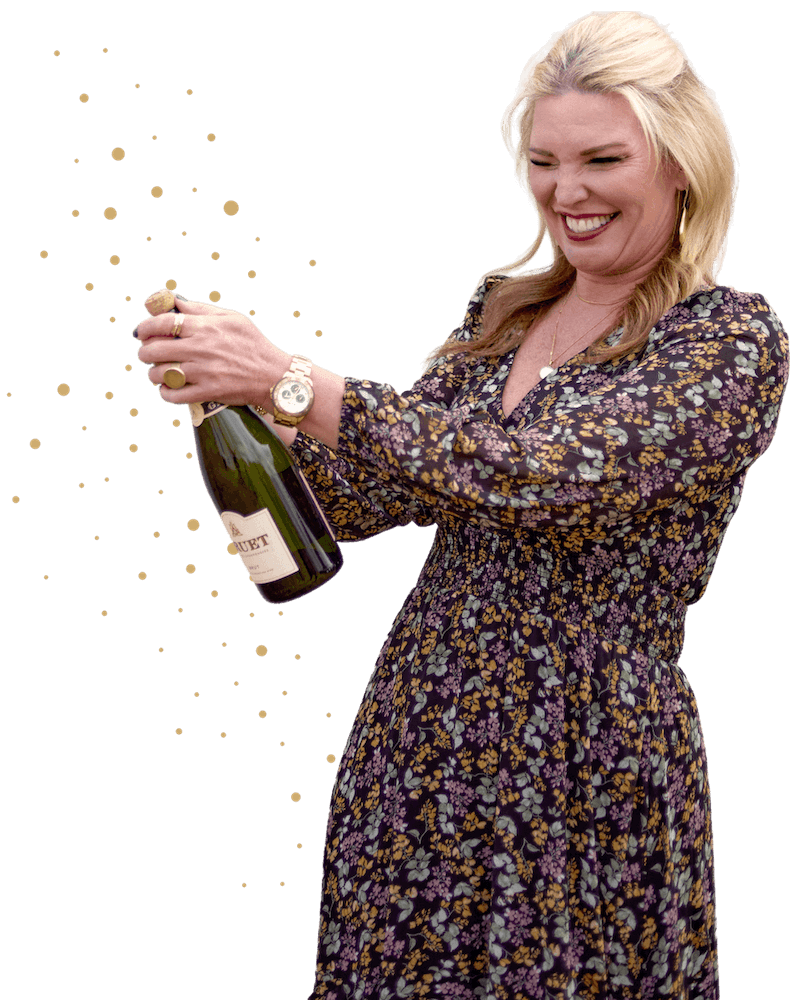 Shop Jen's Faves
From exclusive, limited-edition items to my must-haves, check out all my latest faves.
GET MY FAVORITES
Take a peek around
If you're not sure where to begin, I got you, friend. I'm always bringing you something new to enjoy.
Read More About Jen