Episode 03
Our food series is ramping up with beloved celebrity chef, best-selling author, and mom of four, Melissa D'Arabian. Melissa was launched into the world of celebrity chef-dom by winning season 5 of "The Next Food Network Star" and started her first show, Ten Dollar Dinners. From there Melissa has gone on to write cookbooks, weekly columns, host webshows for the Food Network and so much more. Melissa is driven to show people that the preparing of food for others shouldn't be a performance, but should be about hospitality, intimacy and connection. She  that time when Tyler Florence told her she was pretty while simultaneously dissing one of her cooking tips, and as only a chef can, she declares that Jen is "juicy and amazing." Tied into her mission of teaching hospitality and community around the table , Melissa's faith and gratefulness for God's gift of food is at the core of all of her culinary endeavors.
Narrator:  Welcome to the "For the Love Podcast" with bestselling author Jen Hatmaker.  Come on in, and join us for a chat with Jen and friends about all the things we love. Now, here's Jen.
Jen:  Hey guys, it's me, Jen. Welcome to the For the Love Podcast. Super glad to have you this week. So, we are in the middle of a really cool series that I am loving called For the Love of Food, and I think that if you've been listening along, you're figuring out it's not just about food. So you don't have to be a foodie, you don't have to be a cook, you don't have to be a chef to find any of this interesting, because sort of embedded in the discussion on food is also hospitality, and worth, and identity, and family, and neighbors. There's just so much around the table so I think this is a spiritual practice and it's an emotional practice and it's a physical practice.
Today's guest is going to hit all those notes in a dozen ways. This is a really fascinating conversation. I can't wait for you to listen in. So my guest today is celebrity chef , television host, New York Times best selling author, mom of four, Melissa d'Arabian. Oh she's so great, you guys, Melissa is so interesting… She's got a real great background. She's got an MBA from Georgetown, so she was in in corporate finance and strategy before moving into cooking. She's really interesting and she's got a lot of nuance to her experience and her careers. She left that world and became a stay at home mom, because you guys, four daughters in two and a half years.  We're going to talk about that. You just do the math. OK.
I told her that every time I see a picture of her daughters, I think they're all the same age. They look identical–like quadruplets. Anyway, so out of that space, with all the littles, with the girls at home, Melissa competed on and then won season five of The Next Food Network Star. Amazing.  Right after that, she got this hit show on the Food Network called Ten Dollar Dinners. You've probably seen it. I've watched–I can't even count how many episodes–and I can't even count how many recipes of hers I have made. She also then went on to write the cookbook that went with it, which was a New York Times best-seller. Then she had a very highly anticipated second cookbook that's out and available everywhere called Supermarket Healthy.
This is in our wheelhouse you guys. This is how to cook healthy, affordable, from your grocery store. This is for people who are not fancy, who do not always have access to a garden or any of it. Melissa is right alongside all of us. She still serves as a regular judge on the Food Network primetime series; Guy's Grocery Games. She's so fun on it. She also writes a nationally syndicated weekly column for The Associated Press called Healthy Plate. She's actually a really amazing writer–really phenomenal communicator. Right now she's hosting multiple Food Network.com series which are really fun, super easy, and fast to watch–really accessible. One's called The Picky Eaters Project, and the other one is called Smart Carts and you would love them both and I'll have all those links up on my web site.
So one thing that I also love about Melissa is that she lends her time and her voice to causes that are really meaningful to her, really close to her heart, and really close to her own experience. One of them is the American Foundation for Suicide Prevention (related: Melissa d'Arabian Speaks to Congressional Spouses About Suicide Prevention). And the other is The Share Our Strengths-No Kid Hungry campaign. I love how she lends her weight and influence to those important causes. She's a super sought after expert and she's in national media all the time, but one thing that you might not know about her, that we'll talk about at length, is that in addition to sharing her diverse life experiences, she also talks a lot about her faith journey. In fact, Melissa recently earned a certificate of theology and ministry through Princeton Theological Seminary
Faith is a really important part, not just of her food life, but of her whole life. She's got some amazing thoughts on that I can't wait for you to hear it.
She and her husband have four beautiful daughters and she is an absolute delight. And you're going to love her if you don't already. So I welcome to the podcast Melissa d'Arabian.
View More
Okay. Melissa, I am absolutely thrilled to have you on today. So so thrilled to have you on. I was just trying to think about when we met. Was it just last year or the year before?
?Melissa:  You know, it was last year. I was thinking about that too. We've sort of, I think, known of each other and have followed each other on social media for a while. Yeah. We met in person for the first time at the Belong tour.
Jen:  I guess we were over in California, right?
Melissa:  Yeah. You were in Ontario, outside of LA.
Jen:  So tickled to meet you. I've watched you and I've followed you. I identify with you in so many ways. I was thrilled when you walked back in with your friend and I got to put my arms around you. Also, you're a very tiny person. Tiny. I could carry you on my hip.
Melissa:  You're tall.
Jen:   I am.
Melissa:  I'm five four. I say five four. I'm really five three and a half. I'm really … you know. Yeah. That's so fun to meet people in real life because you really usually see them from the head up. You don't really have a context. Also, you wear heels. I wear TOMS.
Jen:  That's true.
Melissa:   We were different people. I wear TOMS.
Jen:  I'm laughing. You know, I don't actually wear heels that often. I think I was wearing them that day. Somewhere in my life as a speaker and a person who does that kind of work, I realized, I thought once upon a time I had to wear heels, that that was some sort of rule. I didn't know. I just was looking at my colleagues thinking, "Well, they are." Then I thought, "I don't like these. These hurt my feet. I'm going to wear cowboy boots." That's mainly what I wear, but I'm still like a giant. I'm so tall.
Melissa:  Yeah, but cowboy boots have heels. You were wearing cowboy boots.
Jen:  Oh, I see what you're saying. That's your definition of heels.
Melissa:   Yeah. Okay. I'm sorry. Let me rewind. You're not wearing TOMS, therefore it's heels.
Jen:   Okay. Now we're clear. Now I understand your life perspective. Okay.
Melissa:  You were speaking that day. I was in the audience. The truth is, had I been speaking, I would have been wearing heels too. Probably not boots, but actually heels.
?Jen:  There we are. There's our heel and boot theology that we have now sorted out between us, and it's beautiful.
So listen, you've got a big family. I do too. I've got five kids. You've got four. We're authors. We're speakers. We're writers. We have a lot in common. I think, not just me, but a lot of people can't wait to hear what you have to say today about all the stuff. Juggling career and family and our passion projects, alongside with trying to feed these people that live with us, right? All these kids live in our house, and the people that we're married to. We want to do all these things well and not just feed everybody chicken nuggets and pizza every single day.
I really like what you've had to say about your mom and the influence she was on you and what you're doing today. Can you just tell us a little bit about what it was like in your house growing up? How did your mom instill a love of cooking in you, and also teach you sort of the practical side of it?
Melissa:  My mom was not a great cook. In fact, I wrote a piece once which has not gone anywhere. It probably will. It will appear somewhere. I wrote a piece once about, "Can you learn a love of cooking from somebody who can't cook?"
Jen:  I like that.
Melissa:  That's what it was I learned from my mom. Here's how I know that this is true. One, I know it's true because it's happened to me. Two, I think there's a very big difference between the skill of cooking and being good at it, versus being sort of impressive, versus being a host and being hospitable. I learned the gift of hospitality from my mom. I think that that has shaped who I am as a cook. I have never lost sight of the fact that things do not have to be fancy. They do not have to be expensive. They don't even have to be all that good to make people feel good.
Jen:   Nice.
Melissa:  Believe me, my mom is a great example of that. The stuff that she made was not particularly great. I can pinpoint exactly when I fell in love with hospitality and when I realized that that's what my life was going to be about in some form or another. Not necessarily "chef on Food Network," or whatever, but when I was five, my mom was a single mom putting herself through college. She had two daughters, my sister and me. We had no money. We were on food stamps and no money. Literally no food in the fridge sometimes. Very tricky upbringing. She was a full time student in college, and then eventually medical school. Then things financially turned around when I was in high school.
Back when I was five we had no money. I remember she invited all my little five year old friends from kindergarten and all my sister's second grade friends, girlfriends from her school, and then invited some of her friends from college, none of whom had daughters. They all came. It was right around Christmas time. She said, "We will just play the piano." She didn't play the piano. When I say we, she meant my sister and me, so it was basically chopsticks. We played the piano and we put on the Andy Williams Christmas album, and we strung popcorn onto strings to decorate our tree. She made homemade cookies. We had hot cocoa from powder and water. It wasn't even milk. We didn't put milk. We put water, and cookies.
We had this gathering to celebrate Christmas.  My mom called it the mother daughter tea, because I think tea sounded fancier than cocoa.
Jen:  It was very simple, but it was so sweet and special. In that moment I realized I knew we didn't have money. But I knew that we had made people feel welcome, and I knew that those girls felt welcome. I learned about the power of women coming together. I learned, and I don't mean just the women, the girls coming over, but I mean also the three of us. My mom and my sister and me. We created these cookies and this welcoming.
This turned into an annual tradition that we had every year. As we grew, the event grew. We would start baking cookies way in advance and freezing them.  Then we went through an unfortunate fruit cake phase. We did all of that, and it turned into this kind of really nice party by the time I was in college, that was like a full brunch. It was fancier and there are people in my life who have gone to these mother daughter teas, almost since the beginning. When my mom died when I was 20, I remember one of the things, one of the hardest things for me was that first year not having a mother daughter holiday tea. I thought if I ever have a daughter, I will have a mother daughter holiday tea. Of course, God has plans.
Jen:   Lucky you.
Melissa:  I will tell you my girls, it is really one of their highlights of their year, is having a mother daughter holiday tea. The point is that I learned hospitality from my mom.
Jen:  I'd love for you to talk about that a little bit more, because I think probably a lot of people listening crave hospitality, because it's so life giving. It's so good for our souls. It's so good for our homes and our families and our communities. We get incredibly hung up on the details that actually don't matter. I would love for you to talk about that a little bit, because not everybody is a Food Network star. Not everybody is comfortable in the kitchen. A lot of them are like your mom. What would you say to that woman who is maybe lonely, but she's holding back on opening her home or being hospitable to her friends and neighbors because of fill-in-the-blank. The way her house is. What her skills in the kitchen are. How she thinks this is supposed to look. What would you say to that?
Melissa:  First of all, I would direct everybody to the podcast interview you had with Shauna, because I think she had such great ideas. I will pick new ideas but I will also direct everybody to that, because that was a really beautiful conversation that I so agreed with. Here's the thing. Cooking is not a performance. It's not a performance. It's not even about impressing.
We have to be careful about language like "impress your friends", as if it is a performance. Serve them restaurant-worthy X,Y,Z. We have to be careful about making restaurants the pinnacle of what we are striving for in our kitchens. To be very clear, I love restaurants. I love beautiful food. I have a friend, Richard Blais, who is probably just one of the greatest geniuses in the kitchen. He's an artist. When he cooks, honestly, it's artistry. It's beautiful and I love partaking in his food. But restaurant food is just a different thing. We have to be very careful when we make that our goal, if you will, or the litmus, or the standard by which we measure our food, because restaurant food is just not the same thing as home food. That doesn't mean home food can't be delicious and wonderful and beautiful and all those things. I would say let's remind ourselves that when we're inviting people into our homes, we have to remember, I think, for me, I have to remember, "What is the goal here?" The goal in having someone in my home is connection. It's connection. It's not just collectivity, but it's intimacy. It's intimacy. When I impress you, I separate from you. Suddenly now I'm in a different box. Why? Because it's very hard to feel connected when you're impressed.
Jen:  That's right. There's like a balance of power there and it's tilted.
Melissa:   Now let's talk about if you do want to have people over, what to do. First of all, let's rid ourselves of this notion that impressing is the important piece here. Connection is the important piece. Intimacy is the most important piece. Keep it simple. Keep it simple. I will tell you this….
Jen:  I've learned that from you.
Melissa:  …If you can, I'm not making it up. I bought a big huge vat thing, at like business Costco, that holds, I don't know how many gallons of soup, simply because I love having soup dinners. Chili dinners. I love that.
You know what else I love doing? I love doing potlucks. I love doing potlucks where I'll say to everybody, I'll even have it be like a "crock pot potluck." Everybody bring a soup or something in a crock pot, and I'll provide the this and the that. There's some creative ways to connect and to be intimate, and reminding ourselves that who is around the table and being in receptive sort of mode and being open to intimacy, that's the magic of having people in your home. That's the magic of food. I feel like every bite of food is an exercise in gratitude and dependence on God.
Jen:  We're going to get back to your story in a minute, but I would like to hear you talk a little bit more about this, about in your life, in your perspective, in your experience, this intersection of food and of faith. That's just beautiful territory for me. You know I love that. You're speaking my love language. Not necessarily a conversation we see often. I would love to hear you speak into that. Why do you think that food and faith can be honestly such holy ground? Really. How do you understand that?
Melissa:  That's a really big question and I will try to give at least a medium answer, because I think a short answer is …
Jen:  That's my goal. My goal in life is just to be medium.
Melissa:  That has sailed, I think, with me. Medium, I'll do my best. I'm kidding. It's interesting because … I don't know if it's interesting. You be the judge. For me it's interesting. I've sort of had this parallel world of food and this sort of other parallel world of faith. I talk about food on the Food Network and this, whatever, space. Then there's this sort of faith piece where I go to churches and speak to women's groups, whatever.
I've been, I use the word burden, but gifted with this tremendous sense that food is so related to my faith in God. It draws us in. I started exploring that. I knew, I sort of suspected, that food brings us together as a community and God wants that. That's beautiful. I'm not trying to minimize that element of that intersection of food and faith, but I realized upon further study and evaluation and working in this that they are so closely tied that I literally cannot take a bite without thinking about how that fits into God and His plan for us and His creation. How I understand that, which was your question, is so multi-faceted and complex, that there is no medium answer, but I'll give you a couple of little tidbits.
The first way I understand food is that community piece, invitation into that community. I think that that's, we just kind of talked about that. I think there's a bigger invitation, and there's so many different invitations and reading through the Bible, I'm realizing food is everywhere.
Jen:   It sure is.
Melissa:   Food has got special status. Food is not just a product. Food is about stewardship. Food is about our creation and how we are stewards of that creation. We're not owners of that creation. What does that mean for us in terms of the food supply and how we are stewards of our environment, but also of our food? I think there's that invitation into that creation and to being a creature. I think there's an invitation, I understand food as being one of God's greatest gifts to us. I've read a book which I loved, called, A Meal with Jesus by Tim Chester. There's a line in it that just stood out to me. I read it a few years ago. It rings true every day for me. That is, he wrote, "The world is far more delicious than it need be."
Jen:   I love it.
Melissa:  Now I'm back to my voice, not Tim's. Why is that? The only answer I can come up with, Jen, is that it's a gift. He wants us to delight in the food. If God just wanted food to be fuel for us, He could have designed a far more efficient system than what He has done. It could be tasteless. We could just eat it and go on and that would be the end of it. That's not the way God designed it. What does His design tell us? It tells us, I believe, that we are to eat and delight. Look at what God talks about in Revelation. We will be dining with Him.
Jen:  Yeah. A feast. A huge table.
Melissa:  He's God, so I understand food as being a gift from God that is meant to be cherished and eaten with gratitude. I think the flip side to gratitude is … not flip side, but companion to gratitude, is dependence. We are meant to be dependent upon God. We can be gardeners, but we also need to wait and let nature do it's thing, right? It also is an invitation into dependence upon God. I think that food is an invitation into patience. We have to wait for food to grow. We have to wait for it to cook. We have to slow down and clean up the dishes. We have to serve.
Let's look at Jesus for a minute. What did Jesus do with meals? Jesus used meals to connect. More importantly, to connect with the marginalized.
Jen:  That's so true.
Melissa:  Here's the thing. As a Christian, if marginalized don't feel their best and most welcome when they're around a Christian, then that, my friend, is on us, not on Jesus.
Jen:  That's good. That's basically my whole life's mantra right there in one sentence.
Melissa:  I think that's also one of the many things that I love about you. One of the reasons why you ring so true is I love how Jesus-focused you are. I think if we have any doubt, we can just sort of go back to Jesus. What would Jesus do?
Jen:  Right. Certainly. And what did He do? We can see in plain sight he sat around many a table. I think Luke describes seven or eight different table scenes. I mean that's just exactly what we see Him doing. Even as you're talking, I'm thinking how deeply our culture works against these beautiful layers of food and table and hospitality and earth and soil. Virtually every message I think our generation is receiving right now is something not that. It's the opposite. "Here. We'll do the work for you. You'll have this quick and easy." All this unnecessarily paints food, cooking, hospitality, as a burden, as certainly beyond our skill set, so they can play into that insecurity with ease.
Then they press on what I think is our hottest commodity, which is time, to say, "This is just something that you cannot be expected to spend your time on. We will create a food system that is truly food-like products to sort of take this burden off your shoulders." Where the truth is, it's deeply nourishing. It's spiritual. It's sacred. It's good for our hearts. It's good for our souls. It's good for me to be in the kitchen. I look forward to it because it's this sense of I am going to serve my family. I'm going to serve my friends. This is going to taste good, even if it's just three ingredients. It's not fancy, like you said. Fancy need not apply here. I think we're getting a message that is very antithetical to the things that you're saying. These are spiritual messages. We're going to have to push hard against them. It's going to take work to resist that narrative that the food industry and that our culture is aiming at us, specifically aiming at women, don't you think?
Melissa:  Absolutely, and I think that what's … You're so juicy and amazing.
Jen:  Yes. Juicy and amazing. That's the title of my next book.
Melissa:  Yes. And the title of this podcast will be a "Weekend with Melissa d'Arabian As We Sit Here for 40 Hours of Non-Stop Talking." That's what I'm trying to do.
Yes. To your point, yes, particularly to women.
The tricky part is there's partial truth tucked into this deception. The deception is rarely, we're rarely pulled into stuff that is obviously an outright lie. We're not stupid. It's a complex thing. There's a partial truth. What are the partial truths that we have to pay attention to? One is that we are busy on a Tuesday night. We do need to put together, have a quick dinner for Tuesday nights to feed our families before they go to soccer class and dance class. There's a partial truth, which is time is short and you don't have to spend a lot of time to make some simple food.
That partial truth, when we start putting that up on the pedestal of, therefore, let's rid ourselves completely of any time spent in the kitchen, I don't think we realize what the price we would pay when we decided to let institutions make food for us, and process it.
Jen:  It's a bad deal. It was a bad bargain.
Melissa:  We still don't fully appreciate it, because there are a lot of external costs that are not baked into a package of over processed Ramen or juice that's actually just high fructose corn syrup. The external costs aren't included. If they were included in a bottle of high fructose corn syrup, fake apple juice, trust me, it would be very, very expensive and you would buy the real stuff. That's just the reality.
The other partial truth that I think is particularly directed at women, which is we have taken skinny as being a proxy for healthy. Now, there is some truth to the fact that obesity does indicate, for a lot of people, that you're probably not eating the right things.
The problem with that partial truth is then we start worshiping that little teeny nugget of, "well, then skinny is also great. Skinny is better. Skinny is this." Whatever. I'm taking one partial truth that we have morphed into this sort of space that we now run this risk of … If we go down that path, we start looking at the gift and not the giver, is really what that kind of morphs into. So we have to be very careful about partial truths then getting put up onto a pedestal.
Same thing with restaurants. I love going in. There's artistry. There's beauty in restaurants. I love restaurants. I love restaurant food. I love restaurant chefs. I'm so glad that they are here because they're creating, they're putting this voice into food that is phenomenal. If we take that partial truth and we're like, "Okay. Now we all have to be restaurant chefs, because if we're not serving our family restaurant food, then we're losers." That's a different story.
Jen:  Great point.
Melissa:  Partial truths are very insidious and they're tricky. They are tricky business.
Jen:  They are. And, let's not joke around. The partial truths have been spun into quite a financial profit for a lot of industries.
Melissa:  Oh yeah!
Jen:  There is much to be gained from taking these little partial truths and pressing them on our insecurities, and exploiting these sort of deep inner voices that we all have telling us these shameful things that are not true. This is very very profitable. Any time I feel like I am buying in to a destructive message, if I am clear-headed enough, I like to take a step back and go, "Who's profiting off of this?" Somebody is, whether it be the beauty industry, the food industry. Somebody is profiting off this ugly voice in my head that's being subtly reinforced by all this messaging and marketing.
I think that is a really good, to me, sort of an internal discipline to develop, to begin to, what the Bible would say, is to" take thoughts captive." You've got this thought coming in. It's mean. It's ugly. It's harsh. It's destructive. You know that's not of God, because that's not His language. When that is there, it's a discipline, I think, to say, "number one, where's that coming from? Number two, who would profit if I press into this, if I buy into this? Number three, what do I need to replace this with?" I think that's what this conversation is talking about. How to replace a lot of those really awful thoughts and narratives with things that are healthy, and nourishing, and true, and good. Good for us and good for our families and good for our neighbors and communities.
I love that. I like that you care about that. That gives me a real sense of comfort that here you've got this amazing career that's centered not just in food and cooking and kitchen, but on networks and in New York Times lists. Your voice is really being elevated. It's very very comforting to me to know that deeply embedded in your food ethos, are all these ideas, all this really beautiful, spiritual, rich content that undergirds your table. It's amazing.
Jen:  Let me ask you. I'd love to switch gears, because your life is so interesting and your family is so interesting and everything about you is so cute and fun. I would love, if you wouldn't mind, I want to go back in your story just a little bit. Early on, sort of you're married. You've got four kids, because you had what, four daughters in three years?
Melissa:  Two and a half years. Yeah.
Jen:  That's no joke. When I look at pictures of your daughters sometimes, I'm like, "Are they all quadruplets?"
Melissa:  They're all the same size. Yeah.
Jen:  They look exactly the same size. Two and a half years. I'm doing that math.
Melissa:  They're twelve, eleven, ten and ten. The first two are twelve months apart. Yeah. Three months, and then you find out you're pregnant. Yeah. My husband says from pity sex, because like no woman with a three month old baby is like, "Woohoo." Anyway. You know what, I tell you… God has plans.
Jen:  Oh my gosh. I'll never not call it that. That's what it is. At the six week, eight week mark, it is pity sex.
Melissa:  This poor guy.
Jen:  Then you get a whole new baby out of it.
Melissa:  Yeah. Then we get a baby out of it. God knows what He's doing. And then 18 months later we had the twinnies.
Jen:  You know, bananas. You've got four kids. They're all little. They're just everywhere. At that point in your career, because you had some really interesting career moves in your 20's. At that point, with all these babes, you decided to be a stay-at-home mom. I like this part of your story. You start kind of employing some of the things that your mom taught you and your own experiences and what it looks like to take care of and feed a family of six. I like the beginning. You made a video that was just like, I can only imagine that you just threw this thing together. It was this very affordable, cost saving, delicious way to make homemade yogurt, right, and it caught on fire. It just went bonkers. Can you talk just a little bit about that season? Even that specific moment and how that kind of started laying pavement for you into the professional cooking world?
Melissa:  Yeah. It kind of did all start with this yogurt video. When the twins were about ten months old, so then I had a one-year old and a two year old, and something like that. Something like that. Anyway, yes, when they were all little, when the twins got to be almost a year old, I started to get a little bit of an itch.
That's when I started speaking about cost cutting measures. I was living in the Dallas area at the time, so I did MOPS groups and mom's groups and civic groups and whatever. I was speaking about cost cutting measures because I worked in strategy and finance for the Walt Disney company for a number of years, and came from a finance background and strategy. Just a whole different world. I kind of took that background with my new world as a stay-at-home mom, and sort of brought these lessons into the home management world. It wasn't all kitchen stuff. It was everything from creative ways to save money on your real estate bill, or whatever.
The thing that was most popular was this yogurt. How was I making, because I wanted to use organic milk, but we were on a huge budget. How do I make organic yogurt myself? I started having people in my home. I had like workshops, which sounds like I'd be charging money. No. It was just like, "Come on over." I had like friends of friends and people making … I still had four kids in diapers. We're making yogurt. Finally the madness had to stop, because I've got a diaper to change and that's when I made the video. What worked about the video, I am convinced, and what has been a great reminder for me is, the video is really about; what do you need to know to be able to do this successfully and so that you can have this gift of this way of making yogurt?
Jen:   Sure.
Melissa:  It was very geared towards "I'm going to answer all of your questions so you feel 100% comfortable making this in your home," which is sort of the long way of saying that it was very service oriented. It wasn't about, "Do I look cute? What does my hair look like? Do I …" Whatever. All these things that TV can do to you. I've gone back to that over and over and over again, especially with Ten Dollar Dinners, because I will tell you a 30 minute show with a camera on your face and just you and this cavernous set with cameras all over and hundreds of people.
Jen:  Bonkers.
Melissa:  It's you and 30 minutes and a camera and no script is no joke, my friend.
Jen:  It's no joke. Okay. I am dying for you to talk about this. It's just so fascinating for those of us who watch it and who watch all these shows. It all just seems so charming and easy and, "Here. Just add some paprika." You just make it seem so easy and there is a zero percent chance it is. I want you to go back one step.
Will you tell everybody, first of all, it's quite a big leap to go from the yogurt to the Next Food Network star. That was a big step. Can you talk first about America's Next Food Network Star. What that was like and that experience, and then parlay that into Ten Dollar Dinners, because you have just really … girl. You've just really made it. It's amazing what has happened to your career. What on earth made you go on to that reality competition show?
Melissa:  Yeah. It was a very big commitment. My husband was a consultant and traveling and he was a couple of years post MBA, so he was really kind of at the beginning of a very intense career. It was a very big price to pay for us to send me. It happened right around the end of the year, so we were doing our yearly sort of analysis about what our family goals are, what our personal goals are, whatever, and sort of our family mission statement and what we were about. We were very deliberate about what this would mean, what the price would be, and if I won, what would that look like? What would be my contribution to this world? I really looked at it that way, to say, "I think there's a voice in food that I think I have and that I think is not being voiced right now." That doesn't mean I'm the only one that has it, but I felt like there's a conversation that I felt like I am really uniquely qualified to talk about this.
If they are looking for somebody to get the dinner on the table with four screaming kids and to do that all on a Tuesday night and to do it in a way that is honoring of our bodies, of our souls, of our stewardship of this earth, all these things. The stewardship of our money, our financial resources. If they are looking for somebody who has been there and done that, and they want that, then there's no question I'm the person they should pick. There's no question. They may say, "Yep, you are the person to pick. That's not what we want, but thanks for playing."
Jen:  That's not what we want. Right.
Melissa:  I could step away from that.
Jen:  Right, but that was your lane and you were going to run in it and see if they were having it.
Melissa:  Right. That's why it didn't really stress me out that my knife skills weren't as great as everybody else's. Here's the truth. If you have opened up 32 restaurants and you have been a professional chef for 16 years and you have gone to CIA and your knife skills aren't better than mine, then you suck. You know what I mean? Pack up your bags and go home. Of course they're better. I would hope they're better.
Jen:  You just showed up as you doing what you do in the way that you do it?
Melissa:  I looked at these 10 people and said, "Okay. I'm the only one who's not a chef. I'm the only one who hasn't gone to culinary school. Whatever. Here's what I have." I'm like, I need to know what I bring to the table and no one else does. One is I am the only one here who gets dinner on the table with four kids every single night. I'm the only one. Fact.
Second thing, I looked at them and said, "I'm the only one here with an MBA." You know what?
Jen:  That matters, because you have this economical piece worked into your message.
Melissa: You know what? I'm going to make it really easy for them to see why this would be a great business decision. Those were sort of the two things I thought I bring to the table. No one else does.
Jen:  I like that.
What's the craziest thing that happened on that show to you specifically? What was your craziest moment when you were like, "What's happening right now?"
Melissa:  Okay. I can tell you …
Jen:  That show looks bananas when I watch it.
Melissa:  There was one challenge where we had to give a money saving tip. We were cooking for Ina Garten and a bunch of her friends, and we had a budget. It was like a budget dinner party for fancy people in the Hamptons, and we had to cook on a budget. In my lane, I grew up eating chicken wings back when they were z-shaped and not at all like food. They were not bar food. They were just cheap chicken, and mostly skin. This is made for me. Tyler Florencewas the judge. They always have one little pre-challenge and then the big challenge. He was the judge of the pre-challenge, and our pre-challenge was to go through this grocery store and find an ingredient and give a money saving tip to camera. He was going to pick a winner of that pre-challenge who got like an advantage in the main challenge. Fine.
I give the tip that with green onions that if you just cut off the greens, you can put the root into a cup, put it back in your fridge, and it will regrow back the greens, so you can always have green onions for your salad.
Jen:  That's actually a good tip.
Melissa:  You can even put it in your backyard. It will always just regrow. You buy green onions once and you have green onions for a few months, or whatever.
Jen:  That's a really great tip.
Melissa:  I think it's a really fun tip. I have to tell you, it has become like a tip … I still get emails to this day. I still love that tip. People love that tip.
Jen:  Really?
Melissa:  Yeah. People love that tip. The judges, the main judges loved that tip as well. However, when we shot the mini challenge and then we all get together and they go to say who won the mini challenge, they also always call out a loser. I was the loser.
Jen:  What?
Melissa:  I was the loser.
Jen:  Not with the onions. That's a winning tip.
Melissa: That is a winning tip. Here was the funny thing. Here's what Tyler Florence says, which is where is was like, "Oh my gosh. This world is crazy." Here's what Tyler Florence says. I should preface this with saying I love Tyler and we're friendly-ish. Not friends, but we're certainly very friendly and it's all delightful and great. Here's what he says to me. He said … I'm such a dork. He tells me, he says, "Not so successful. Melissa, your tip with the green onions. Green onions cost 69 cents. People don't care about saving 69 cents." Here's what he says. He said, "You know, the thing is this." Something along the lines of, "You know, you can be blonde and pretty and look good, but you have to be careful that when you open up your mouth, something smart comes out of it."
Jen:   No! No! No!
Melissa:  Yeah. Yeah.
Jen:   That's terrible!
Melissa:  Here's the crazy part about this.
Jen:   Oh my gosh.
Melissa:  I grew up with a beautiful sister. She was always the pretty one and I was always the smart one. There's no world in which I ever questioned or worried that I'm not smart. That's just not my hot button at all. It's all fine. But I do worry about not being pretty enough or whatever. In all of this, I sat there and my take away was "Tyler Florence just called me pretty."
Jen:  You were flattered.
Melissa:   I didn't care that I lost. Later, I'm like, "That's the stupidest thing in the world." That's the world where I thought, "What is this world coming to?" And it was the bigger lesson which is, "Are we so desperate for somebody to say that we're pretty and we're amazing that we can? " We can. We can get past the insult.
Jen:   That we can actually be insulted and find flattery in it, because somewhere embedded was that I was pretty.
Melissa:  Yeah. I will say, as a side note, the other judges, they loved it. They thought it was creative and fun. The fact that I lost got edited out.
Jen:  Oh really?
Melissa:  Yeah. That whole piece never made it to air. Listen. I get it. Tyler later probably thought, "That wasn't the best way to say that." I say that not in any ill will, and I may be quoting it not exactly right, but it was something like that. It was definitely, "You've got to make sure that when you open your mouth, something smart comes out of it." I'm like, "Did you just say I'm pretty?" Okay.
Jen:  That is so awesome. I love that. I'm not going to quit laughing about that the rest of the day.
So, then of course you sort of parlay into Ten Dollar Dinners, which was such a great show. Useful, smart, accessible, doable. Some of those shows are interesting to watch, but they're just so beyond. They feel, I don't know what, inaccessible. I love Ten Dollar Dinners. Talk about that experience just a little bit. What's that show been like, and your experience with the network, and even like what's hard about doing a 30 minute show where there's just you and a camera?
Melissa:  I will tell you, Ten Dollar Dinners. First of all, thank you. I love Ten Dollar Dinners. I love it because it's doable. I think there's a lot of value to this world where we read cookbooks. People read cookbooks in bed. They read them.
Jen:  Yeah. Like a novel.
Melissa:  They have no intention of ever making—or bigger–they have intentions, but they never actually make the recipes. I think there's a lot of good that comes from that. That's not my lane. My lane is when you need to make dinner on a Tuesday night, pull out my book and you'll be able to make it, because you've got the ingredients in the house. My lane is I want to get you into the kitchen cooking.
Jen:  Yeah. That's what you do.
Melissa:  That's what I do. I want you to, even if you … forget my recipes. I want you to be sitting down with your family, even if you are ordering take out. There are so many benefits to, and not just the emotional and the spiritual benefits, but the cognitive benefits and the emotional benefits for kids and families. There are so many good things that happen when we eat together.
Jen:  Totally. There's a lot of research behind this, too. That's real.
Melissa: Yeah. It's not just about the food. Even if you can't make the food, at least sit down together and eat. I feel like that's a victory, even if it's not my food. Ten Dollar Dinners, that was the goal, was to get people really cooking. I'll tell you what. I've had people—it was crazy–people would come up to me and say to me, with tears in their eyes, "I never thought I could host a party, but I used your bean recipe trick," or your this or your that, "and I was able to host a party and not break the budget. I never thought I could afford to host." Tears in their eyes. I am thinking, "Wow. This is huge. People, our sense of who we are, is so connected to our ability to feed our families. Ten Dollar Dinners was really a celebration of stewardship. It has to be catchy and it has to be accessible to sort of feel like Ten Dollar Dinners.
If anybody reads the book, "Ten Dollar Dinners", they see it's not about just getting the cheapest food and putting it into your bodies. It's about stewardship and it's about honoring our ingredients and seasonality. It's really busting the myth that we have to shop in the inner aisles. It's really changing that framework. It was such a deep, rich, philosophical show for me. I created that.  This was such a perfect mash up of what my life had been up until then, so it's a very strategic show.
That's what Ten Dollar Dinners was for me, and it is. I say it a lot. If anybody ever comes to any of my speeches, they always hear me talk about how I am not in the food business. I'm not in the TV business. I'm not in the writing business. I'm in the trench buddy business. I'm in the trenches of life. We all want to know we're not alone, and I'm in there with you, and I get it. I've been the person who can't invite people over because I don't have the money. I have ways that I got around it and I'm going to share that with you.
Jen:  You made it look easy, but I know it's not.
Melissa: Thank you for saying that, but there are definitely … My husband and I, we have different seasons sort of nicknamed different things, because it's like, "Oh my gosh. I feel like I'm just forever using that word that 'season'."
Jen:   Like everything is awesome.
Melissa:  Yes. Right. It's just hard. It's hard to have this many people up in a control room, this many people staring … it wasn't intimate. It was a very cavernous filmed at the Food Network studios, which now is just where they film Chopped. They don't film anything else there I don't think, to my knowledge. Anyway, it's hard. You know what? We can do hard things. It was worth it. It was worth it. I loved it. I loved getting people cooking. That's what led me to do "It's Tuesday Night Somewhere", is because I want people to cook. I want to get rid of this notion that it has to be perfect and that it has to be restaurant food and that it has to be expensive, and that it has to be expensive to be healthy. "It's Tuesday Night Somewhere" was sort of my answer to "If you're not going to do Ten Dollar Dinners, then I'm still going to do this, because it's my space."
Jen: Tell everybody about it. Tell everybody about the new series.
Melissa: Yeah. I'm saying it's a new series. It's actually not really anymore, because I've been doing it since the week they even started Facebook Live. It's been a year and a half, which is a really long time. The first three episodes were with my iPhone, and then I ended up buying equipment. You sort of see a progression. I really wanted to get people cooking. It started out with me just sort of inviting people into my home while I cook dinner that night, to show them that even a Food Network Star cooks baked chicken for her family, because they are off at classes and soccer, or whatever. Getting people to cook and not be afraid to cook, and giving them ideas is really a bit of a passion project of mine. "It's Tuesday Night Somewhere", we kind of came up with it because I tend to use the word Tuesday to indicate your average week night.
Jen:  I get it. The minute I hear it, I get it.
Melissa: Richard Blais once pointed out to me, he's like, "I feel like you only cook on Tuesdays." I'm like, "Wait. What?" He's like, "Any time you say …
Jen:  That's your day.
Melissa:  "It's only Tuesday. It's never Wednesday. Do you cook on Friday?" I was like, "You know? Tuesday has no association. Monday has end of the weekend, Friday is like the weekend. Tuesday is just a regular weeknight." It's really meant to be weeknight cooking. What can we make on those days when you don't go to the grocery store? All these different scenarios that face us as the cooks of the family. I create a recipe. I put it up on my website. Sometimes people will even sometimes cook along. I go fast enough that people usually cannot cook along. It's usually that they can cook along if they want to watch later. The idea is whatever I'm doing on that Tuesday, I check in. I show everybody what I'm cooking.
Jen: Totally. I can't tell you how many times I've watched somebody put together a dish on the television set, and it's beautiful and it's lovely and there's a zero percent chance I'm ever going to try it. I'm not going to have that ingredient. I'm not going to pull that off. I can't even number how many things that I've watched you cook on your show that I've made in my kitchen, because I could, and you made me feel like I could. This is not hard. This is not hard. Cooking is not a big mystery. This is not something reserved for the culinary grad elites or restaurant owners. This is for just the mom, the wife, the gal, the man, whoever in the kitchen, with a knife and an onion.
I feel like a really learned a lot about really good food on a budget. We're obviously on a budget. We're feeding just as many people in this house. Time. We're on a time budget too. You've been a really, really good teacher to me and to just so many of us who have watched you. I'm really proud of you. I really love your heart and soul behind what you do. I love that you're choosy about where you go and what you back and where you put your influence. That is really noble to me. I really respect that. And I love your ideas about food. I love your ideas about God and feasting and joy and what the table does for us. I could not be in more agreement. I'm just cheering you on in every way.
Listen, we've got to wrap this up. I'm going to ask you a couple of down and dirty questions. These are like end of the podcast first reaction, whatever you think the answer is, just go with your gut.
Here's one. Let's say you've got one hour to get ready, and six friends have just called and said, "We're coming over for dinner." What's in your pantry or your fridge right now that you would grab and cook and make a really good meal for your friends that would be ready in 60 minutes?
Melissa:  Okay. All right. Okay. That's a tricky one.
Here's what I think right now. This I have at all times. I would mix together beans and tuna and make like a salad or something like that. I would probably make some sort of composed salad. I always have greens in the house. Always, always, always. I always have canned fish in the house. Always, always, always. When I went and picked up milk to put in the fridge so that … There was canned fish and I always have beans. Canned beans are a great convenience food. It's cheaper to use dried beans and make them in the … soak them and do whatever. That's definitely cheaper, for sure, but canned beans are a great convenience food. Then the other thing I always have is some sort of whole grain pasta. Whole grain pasta, you've got to read the labels, because they've got some really nice high protein pastas out there. One of my daughters is gluten free, so we have a lot of those lentil pastas and bean pastas. They're like, you know, 12 grams of protein per serving.
Now, if you suddenly boil up some pasta, open up a can of tuna, open up a can of beans, and rinse them, and then apply some sort of acid and some sort of oil, whether that be vinegar or lemon or whatever, and then olive oil. Even if all you have is salt and pepper and no fresh herbs, let's just say, although I always have dried herbs de Provence, because that's a great herb to have in your cupboard. You put those herbs, and then you've got some greens, you've got the pasta. You put it all out, you layer it out. Here's the trick. When you're dealing with really simple ingredients like canned beans, canned fish, pasta, get out a platter or a big plate, put out your greens, and then layer it all out beautifully. I would just make it look pretty and do what I call the platter strategy. You just put out a big platter.
Jen: Just make it look pretty.
Melissa: Then, make something that you can be at the front door to greet people. I would do that platter. I would, if you had it, boil up some eggs and do hard boiled eggs on the platter as well.
Jen:  I actually love that. You wouldn't even need an hour for that meal. You could do that in 20 minutes.  Okay. One more question. What's your best culinary moment? I don't know what it is. Maybe it's on a show, maybe it's not, maybe it's in your house. When was a moment when you're like, "I nailed it"? I nailed this meal. I nailed this moment. This delicious dish. Whatever it was. What's your culinary high?
Melissa:  I remember Food Network Star, it was the second to last challenge, the penultimate challenge, where they were going to choose the two who were going to go into the final, if I recall correctly. There were three of us, and we had to cook a dinner party with an unlimited budget.
It was actually down in Miami during the Wine and Food Festival, so they had all this talent available to them. It was just amazing. I cooked, and we had five hours to cook this big dinner party, and I cooked this what later became my most popular recipe, my potato bacon torte, which is like a … it's potatoes and bacon in a butter and flour crust. It literally is like delicious, but it's like 50 cents a serving. I cooked that, I cooked a bunch of things. I cooked like eight dishes or something. I did all that and I presented it to them.
This was the time where we were given sort of a free sort of five-minute kind of presentation, to present ourselves, our point of view. It was sort of like the final discourse before we decide who's going to be in the final two. We could do anything with that. I remember in those five minutes, I spoke to them about my mom and losing her to suicide and what that meant and how I learned the love of food from a woman who couldn't cook, and how I learned about stewardship of money because we didn't have any. I was able to connect. It was in this crazy world of Food Network Star and cooking and all of this stuff, and thousands of hours of doing this. I was able to have intimacy with this group of people and tell them who I was and what I was about, and what matters to me and why food mattered to me. I was able to get beyond just, "Can you cook?", but sort of "Why do you cook? Why does food matter?"
It was the perfect storm of connection and also feeling like I have played my game, and it is up to them to decide what they want to do with it. I also felt very much at peace, but that probably sticks out in my mind as one of my top culinary moments. Yeah. I think that one.
Jen:  We're going to end on that high note. I'm grinning while you're telling that story, because that moment appears to be, and I'm sure that it was, so high pressure, so skills-based, so skewed, so adrenaline-fueled, that you just almost can't imagine how you stand up straight.
Just the idea of you not only doing what you do well, which is cook delicious beautiful food that's doable and affordable, but then just standing on your own two feet talking about who you are and why you are how you are, what matters to you. It's almost like a miracle that you could pull that off in that hot moment. It just reminds me that once again, the food is wonderful and the cooking is wonderful and all that, but everybody just really wants to connect at the end of the day. That's what moves us. That's what draws us to each other. That's what keeps us coming back. That's why we keep opening our doors and opening our tables. Really, that's the magic. That's the thing, that sort of vulnerable space that we're able to create to say this is who I am and I want to know who you are. I want to hear your story. I want you to feel nurtured around my table. I mean, that's it. That's holy. That is holy ground. Thank you for sharing not just that story, but all these stories.
I think we could probably talk for seventeen hours, but unfortunately we've got to wrap it up. Will you tell my listeners what you're working on right now? How can people find you, your books, everything? Where do they get more Melissa?
Melissa: My books, I've got Ten Dollar Dinners and Supermarket Healthy. Both of those are really rooted in stewardship, and they're available everywhere. My next book, which we don't have a pub date yet, because I'm writing it, it's going to be about a lot of this food and faith stuff.
Jen, can I just jump in and say you said something. I heard you say something a couple of years ago. It's always stuck with me, and I think it's beautiful and it's really about kind of our conversation today. You said something like, "Never imagine that there's not space at the table for you." First of all, that's beautiful. Thank you. That has been such an encouragement to me and to my heart, but it's also been a guiding principle, that we always need to make space at the table. If we think there's no space at the table, God's table is bigger than that.
Jen:  Yes, I believe that.
Melissa:  Our God is bigger than the size of the table I have in mind. Thank you.
Jen: I love that. Perfect end note. Okay guys, listen. Everything about this podcast, every book we've mentioned, every show, every link, I'm going to have it all on my website. If you didn't get a chance to write it all down. I will have it for you. You can find all of Melissa's amazing things over there. If you did not already know and love her, now you certainly do.
Okay, friend. Thank you for being on today.
Melissa:  Thank you Jen.
Jen:  Just loved it. Have a great week, and we'll see everybody next week.
She's great, right? Love it. So much food for thought. So much depth there, so much richness. Not just about food, but about faith and family, and I super loved in fact I wrote down as she said it the quote that she mentioned the world is far more delicious than it need be. I like that point of view I like that outlook. I like that approach to life. She's a phenomenal human being.
So guys, every thing we talked about is on my web site–all the links, all the books all the shows, any where you can find Melissa, I'll have it all up there for you in one place, and of course the transcript, if you'd rather read through our talk instead of listen to it.  It will all be in there.
Also I'm super looking forward to seeing you on the road. My friend Nicole Nordman and I are on the Moxie Matters Tour this fall, and we may be coming to your city ,so you can find all that information on my web site as well under the Speaking tab, or you can go to the MoxieMattersTour.com site for more details. If we're coming anywhere near you, we would love to see you. Grab your girlfriends and join us this fall.
OK you guys, I hope you're enjoying For The Love of Food. I obviously love this series. This is material, themes, that are deeply meaningful to me and we have so many amazing guests lined up, so join us next week. We will be back with another wonderful guest and have another great conversation around the table.
So you guys have a great week.
Narrator: Thanks for joining us today on the For the Love Podcast. Tune in next week, when we sit down again with Jen and friends to chat about all the things we love.
We love you, our listeners, so we want to be sure you subscribe to "For the Love," with Jen Hatmaker, via iTunes or your favorite podcast provider, so you don't miss a thing. And if you have a minute, please leave us a review. To become a part of Jen's online community, visit JenHatmaker.com and sign up for her newsletter. It's full of all the things you love, including free stuff. We love free stuff!  Thanks for listening, and see you next time on For the Love, With Jen Hatmaker.
Start your free trial and download your free audio book today by going to audibletrial.com/hatmaker.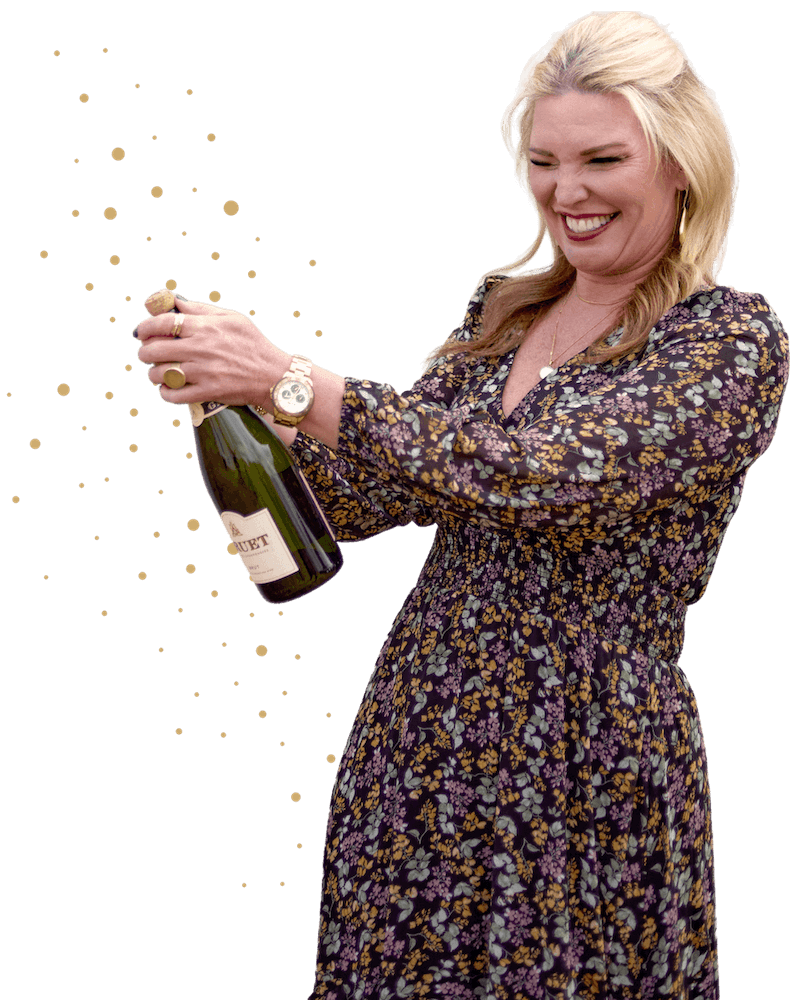 Shop Jen's Faves
From exclusive, limited-edition items to my must-haves, check out all my latest faves.
GET MY FAVORITES
Take a peek around
If you're not sure where to begin, I got you, friend. I'm always bringing you something new to enjoy.
Read More About Jen