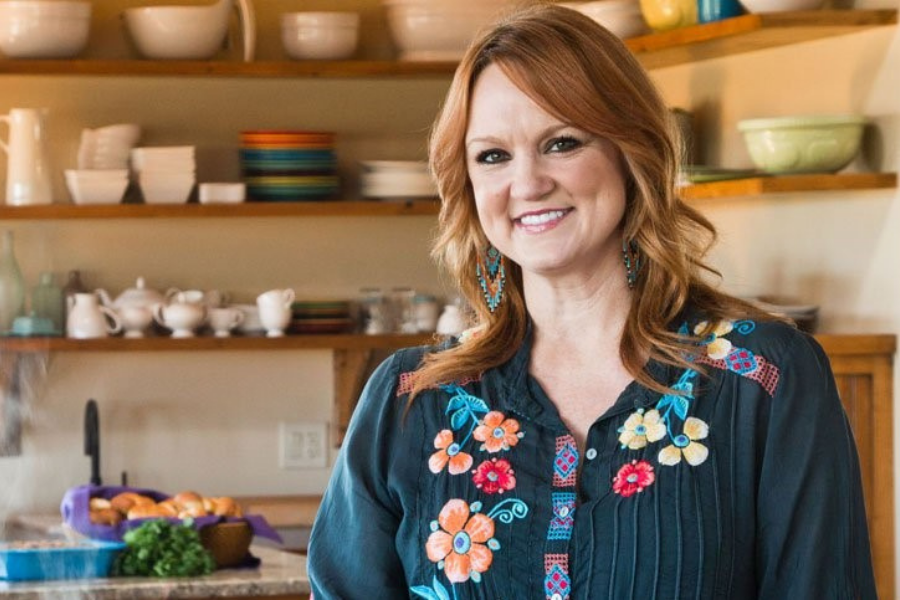 Dishing With The Pioneer Woman: Ree Drummond
Episode 01
What's more fun than perusing fall recipes from a Pioneer Woman cookbook on a chilly fall day? Actually talking with the Pioneer Woman!  Ree Drummond, the Pioneer Woman herself, joins the show this week! She and Jen dish about fall football, ranch life, kids going off to college (single tear), and the one food item that will never be included in a Pioneer Woman recipe. Ree also shares the joys and challenges of managing all things "Pioneer Woman" (The cookbooks! The restaurant! The TV show! The magazine!) and how she does it without losing her sanity.
Narrator:  Welcome to the "For the Love Podcast" with bestselling author Jen Hatmaker.  Come on in, and join us for a chat with Jen and friends about all the things we love. Now, here's Jen.
Jen:   Hey guys. It's Jen Hatmaker, welcome to the show. This is the "For the Love Podcast" and I'm so happy that you're here, because today's episode is amazing, and we're kicking off a brand new series. So, we just finished a fabulous series on For the Love of Food; had so many cool guests and your response to it was amazing.
Today, we're starting a series called For the Love of Fall and Holidays. So this whole lineup is great, you guys. We've got funny, and interesting, and smart; and wonderful personalities, and celebrities, and counselors. We've got a really broad range of content to bring you for this series and I think you're going to love it, but I positively know that you're going to love our first guest.
And so today, kicking off the For the Love of Fall and Holidays series is none other than Ree Drummond. She hardly needs any introduction but obviously Ree is the queen of the whole Pioneer Woman empire. She's a writer, she's a photographer, she's a ranch wife, she's a mom of four, and she's just doing it all right now. She's got her hit show on the Food Network, The Pioneer Woman. She has just a slew of best published cook books, I have every single one of them, and I've made virtually all of her recipes. She's got this amazing line of products with Walmart that came out first in 2015–I'm sure you've seen it. It's bright, and it's fun, and it's so her, and they're adding new things for 2017, by the way.
She launched a magazine this year called The Pioneer Woman Magazine, and then she recently opened an amazing destination spot in her little nearby town in Osage County called The Mercantile. It's the Merc, for short. It's a café, it's a bakery. She's just doing it all. She's just doing it all. She's doing it with style. She's doing it with humor. There is a reason that Ree Drummond is beloved by all. I'm not terribly ashamed to tell you, but I was just so determined to have her on the podcast, that I just chased her down like a hunter. I'm just absolutely shameless. I just wanted, not only, to have her on the podcast, but I wanted her to be my friend, and so somehow I finagled her cell phone number out of it, and now I'm determined to make her mine.
Anyway, you're going to love this episode. She is so funny and we laughed, and laughed, and laughed, and we talked about parenting, and we talked about food we hate, and we talked about Bravo–and it's all in here guys. So, I'm so, so glad to welcome you to the series. I'm so excited to bring you my amazing conversation with none other than Ree Drummond. Enjoy.
View More
Jen:   So, welcome to the show, Ree Drummond.
Ree:  Hi Jen. How are you?
Jen:   I'm tickled. I just want to laugh. I need to laugh for just a bit at that we're talking and it's so exciting, and I just love you.
Ree:  Oh my gosh.
Jen:   So let's just go ahead and get that out of the way.
Ree:  Well, I am just beaming and I'm so honored to be here. Thanks for having me.
Jen:   Oh my gosh. It's just so much fun. I feel like I've just been your side friend for all this, for so long, for so many years. First in writing and then on your shows and I have, obviously, all your cook books. I've made everything. Just everything. My husband sings your praises at the city gate for the whiskey (cream) sauce that goes over steak.
Ree:  I'm glad you said sauce after that. Whiskey would have been hard to explain. But yeah.
Jen:   I mean he would take your instruction on whiskey as well, so if you have something to offer there, we're here to hear it.
Anyway, it's just great to have you on here. So listen, you did a recent episode on your show. This is my absolute favorite season and from what I can tell, and I know about you and I know about your family, I know about what you guys love; you and I look at fall basically the same way, as our priorities go. Football being number one. This is what we do…
You just went to Bedlam, didn't you?
Ree:  We did. It was bananas and bonkers and crazy. We don't go to many college games at all except Bedlam just because it's sort of tradition that … Yeah, basically fall in our house is football. We've got high school football, which my son now plays. We've got my younger son's football team. Then we watch college football. Then we watch NFL. Then, all the men in my life do fantasy football. They have multiple leagues.
Jen:   Same.
Ree:  And then there's some ranching here and there, you know, to keep the operations…
Jen:   Just to pay the bills.
Ree:  Yeah.
Jen:   Yeah, no, nothing you just said sounds weird to me. Absolutely nothing. And for those of you who don't know what Bedlam is, that's like the annual classic game between Oklahoma and Oklahoma State and is just mayhem, really. It's just absolute mayhem.
Ree:  This year it was literally Bedlam so it kind of lived up to it's name. And it was devastating, because we cheer for the Cowboys, and they didn't make it happen, but there's always next year, which is the fun of football.
Jen:   Oh listen, you're talking to a Texas Longhorn fan. So there's always next year. That's been our eight-year mantra. I've got a tattoo that says it. We're rebuilding, there's always next year.
Ree:  I know, it's all about team building, guys.
Jen:   Totally.
Ree:  Just hang on a little longer.
Jen:   We say all kinds of garbage like that, yes. It's like both wonderful and awful to be a football fan, but it's so fun. We watch all of our games … Like, what's your game watching situation when you're at home?
Ree:  You know, there's food involved, made by me usually.
Jen:   Yes, of course.
Ree:  My plight. But yeah, and they're multiple games. So there's a lot of hitting the previously viewed button on the remote to see, you know, we're usually watching two games at once, because we've got the Big 12, but then my husband went to Arizona State and I went to USC so we've got the whole PAC-12 that he and I are both interested in. So basically when football season is over, I just feel shattered. I just feel like what have we been doing and it's all over. Its all just, why. It's all for naught and …
Jen:   I'm so tickled.
Ree:  We do it again next year.
Jen:   But yeah. I mean, of course. Absolutely. We have season tickets to Texas, here in Austin and, you know, every year … because of course, in Austin we're south enough of you, you don't get this, you're up in cold weather. Right now in Austin, in November, it is 90 degrees. So our football watching season is summer. It's like summer until the very last couple of games. So, I'll be sitting there at the game, literally we sweat through our clothes. Just straight through. Like sweat dripping down our legs. It's hot. We're probably losing. And I'm just like, "why are we doing this?" And then we'll be there the next Saturday. It's just insanity and I don't care and I love it.
Ree:  It was like 55, 60 at Bedlam and I was sweating, but I'm 48, but we can talk about that in another part of the podcast. I don't know if you know that I have a daughter at Texas A&M?
Jen:   I do.
Ree:  I experienced that area of Texas and the weather it brings, and the humidity.
Jen:   It's terrible.
Ree:  It is a force to be reckoned with for sure.
Jen:   It's terrible.
Ree:  But so much fun down there. Love it.
Jen:   Alex is sophomore right now, right?
Ree:  She's a junior, which something has happened with the space time continuum. I'm not sure how that happened, but my second daughter, Paige, is college shopping now. She's going next fall.
Jen:   So is mine.
Ree:  It's all flashing before my eyes.
Jen:   I know, I can't handle it. How are you doing with this? Like my oldest son is a year behind Alex. He's a sophomore at Texas Tech, and then my second daughter is also a senior in high school and we're shopping. This phase, this stage of parenting, how are you fairing?
Ree:  Not well at all.
Jen:   I feel like I'm not either.
Ree:  When Alex left, first of all, it began in May. And I didn't really want it to or expect it to, but actually no, I take that back. It started in February, before she graduated from high school and it started dawning on me that it was a series of lasts, you know. And it was just the most profound lump in my throat. And then she actually left and it was worse.
Jen:   It's terrible. They go.
Ree:  People would come up to me in town and say, how's Alex doing and they'd be all smiley and positive, and my chin would start to quiver. In like inappropriate places like the grocery store and things. But yeah, you know, then people say things like, the whole point of parenting is to raise them to leave us.
Jen:   Oh yeah, that makes me want to punch people.
Ree:  I know. Come on.
Jen:   Stop it.
Ree:  Let's not kick a girl while she's down.
Jen:   I know. Oh, we know that, but it feels disproportionately sad when they go. It's really strange and did you experience this too? When we sent Gavin to college, then we were all weird back at home. Like, what do we do without him? What do we do now? Who's in charge? Who's the oldest kid? The other kids' dynamic shifted a little bit, and he was sort of our anchor kid at the top. So the whole family felt a little bit rattled.
Ree:  Jen, my chin is quivering.
Jen:   Right?
Ree:  You're making me cry. But yeah, it is. Paige and I, we all took Alex down and the boys had to come back early for football, and so Paige and I kind of rolled in a couple days later and everyone was gone. Everything in the house was off. I should have called and said, "please leave some TVs on or something." But Paige and I just walked in and sat on the couch and she just, seconds later said, "I miss Alex."
Jen:   That's the worst thing I've ever heard. That's the worst story you've ever told.
Ree:  I know. It's a tragedy. It's a Greek tragedy in Oklahoma. But, gosh, it's so fun to see them thrive and darn it, that adage rings true.
Jen:   It's true.
Ree:  You know, you want to raise them to be independent enough to leave you and find their tribe, and so I'm happy that she has, but I would like to-
Jen:   What's she studying at A&M?
Ree:  She's studying communication and sports management.
Jen:   Nice.

Ree:  Here we are with football again. She wants to work for a sports team of some sort. So, yeah, she's just loving it. She really has found her spot in the world for now.
Jen:   That's fabulous. My son, we were sort of between A&M and Texas Tech because he went into agriculture. He's studying wildlife management. When we took him to Texas Tech for a visit, we're in the department of agriculture, which I mean listen, I'm a words person. You know, like give me an English class, I don't know what's going on. Even though my dad is a rancher too, we have a lot in common, we'll get to all that. But, I'm sitting in this like Ag building with this professor who kind of looks like he's just fallen off the back of the turnip truck, to be honest. He's like dirty boots, just the whole thing, but he has like two doctorates in biology, he's incredibly smart.
And he's going on and on and on, he's got this little device in his hand and he's talking to me about how the students, I'm not even sure, tracking quail migration or some such. And he's going, and Gavin's listening, Brandon my husband's listening and finally I just kind of tap right on his desk. I'm like "Doc, listen, I am thrilled that you know what you're talking about. The quail are in good hands, but here's what I need you to tell me. Is my kid going to get a job? That is what I want to know. Is he going to move out and like support himself?"
Ree:  Is there a future in quail?
Jen:   Will somebody hire him to talk about quail? I don't know.
Ree:  I know. It's funny because when Alex decided to go to A&M, the assumption everywhere was that she was majoring in some kind of Ag track and of course, agriculture is the last thing she wanted to have anything to do with.
Jen:   Of course.
Ree:  She's like, I've majored in agriculture my whole life. So she was done. She's done with it.
Jen:   You majored in unpaid agriculture.
Ree:  Bovines and equines and all that, so.
Jen:   You just live on some land. Like I don't even know what it is.
Ree:  Out in a pasture somewhere.
Jen:   It's not for the lack of trying. You tried to go be a city girl.
Ree:  I did. I was. I feel like I had my little stint in civilization and it actually is what allowed me to enjoy this crazy life I have now even more.
Jen:   It really is. I mean it really is but it's so hard to imagine you in any other scenario. In any other environment than ranch life. Although, I do notice about you, something that's really admirable, and you con correct me if I'm wrong, but it seems like you have managed to live permanently in sort of farm country life and not have to do a lot of farm chores. It seems that way.
Ree:  See what I did there?
Jen:   I do. Like, I see.
Ree:  I know.
Jen:   You're clever.
Ree:  I enjoy the kitchen a lot.
Jen:   I'll just stay back here, make a burger, guys.
Ree:  You guys, does somebody want something to eat because I'll stay here and make it for you.
Jen:   Yeah, crazy like a fox.
Ree:  My husband did not marry me for my agricultural skillset
Jen:   Your ranch skills.

Ree:  And I'm okay with that. I have other strengths.
Jen:   That's exactly right.
My dad owns a cattle ranch in sort of the west part of Texas and my boys, just all love it. The ranch life, they're here for all of it. The cattle, the fences, the everything, and my mom and I just stay back and cook. Brandon will tell me sometimes, in fact, we have a bunch of deer blinds on the ranch, and he'll say, "why don't you come out and sit with me in the blind?" And I'm just like, "are you new here? "You know, "does that seem like something I'm going to do? Like, I don't understand who you think you're asking to go sit in the deer blind with you, but I'll see you at breakfast."
Ree:  Well, I think part of what makes a person content in life is understanding and embracing what the things that make them content and sitting in a deer blind, you know, you have to preserve your resources and your, again, your contentment. It means you're a strong person, Jen, that you won't-
Jen:   I like this spin.
Ree:  Yeah. You know, I grew up doing ballet. I don't want to make myself sound like a priss because I wouldn't say I was a priss but I grew up doing ballet. I grew up watching Gilligan's Island and I'm a fair skinned red head, so I'm just not what you could call the "outdoorsy" type. I feel like the kitchen is where I'm at.
Jen:   The kitchen is where you thrive. Let's talk about some of the stuff that you're doing right now. You got a lot of really cool things going on right now. It feels like a lot. I'm sure you have like this fabulous team helping you like spin all the plates. Let's talk about the Merc first because it's just amazing. Is it as fun as it seems?
Ree:  Oh gosh. The Merc has been, it's been such an amazing experience. Lots of learning curve involved. It has been wonderful, I will say. A year in, I can sort of look back and say I'm glad we did it. It feels really good to be open a year instead of being open three months. For awhile there, it was a little bit dicey just trying to work out all the kinks and you know, figure out all the … just the whole process. Everything, every process had to be figured out for the first time, you know.
Jen:   Oh yes. Well as to say nothing of the whole restoration project, which was just a beast.
Ree:  Yeah, the restoration and then it wasn't enough, the restoration wasn't enough. We decided to add a store and a store wasn't enough, and then we decided to add a restaurant and a bakery and a coffee operation. So, yeah, it was slightly challenging, but so rewarding, and it's really fun to me to just hear from people who have come and spent not just a day, but a couple days. Then I was just in Dallas and Houston for book signings last week and some people were there in their Merc shirtsand they had already come up and were planning a second trip. So it's just great to have a place that has taken on this identity of … and it's kind of apart from me because I'm obviously not there all the time and can't be. And people aren't really going there to see me, they're just going to experience the Merc and I'm really excited about that.
?Jen:   It's as darling as darling could be. Honestly, what do all the neighbors of the Merc think. Because this is a little town. I mean, it's not exactly a tourist destination until now. So, are they loving it? Do they like this influx of all these people coming? Or is it overwhelming, or both?
Ree:  Probably a little bit of both. You know, most everyone, of course, is excited and we've got some really cool people in Pawhuska, so there were some people who were already getting some things going. So it was kind of the right time and everything was in the right place for this to happen. You know, there are challenges of course when you have a sleepy little town and lots of visitors come, but, I mean, for the most part, it's been really smooth. I just smile when I think about it. That's not to say that we don't … it's just like ranching. You know, I look at ranch life, oh I look at life through rose colored glasses, but I also feel that way most aspects of my life, but ranching, of course it's easy for me to see it through rose colored glasses because I'm not out there in 10 degree weather riding a horse.
Jen:   It's so hard. It's such hard work.
Ree:  I can watch the horse cross by my window. Oh, gosh. It's hard. But with, you know, any business; restaurant, bakery, that sort of thing–it's definitely challenging and you hit some bumps and think, "what hath we wrought here?" But, right now it just feels really, really good. Feels like we-
Jen:   I love that.
Ree:  Yeah.
Jen:   How about your magazine. I mean, you're just … it feels like it's launch season for you. You've got this magazine. It's amazing. I love it.
Ree:  Oh thank you.
Jen:   I absolutely love it. Do you like doing this?
Ree:  I do. You know, I started out as blogger and I feel like the magazine is probably the most direct parallel to the blog in terms of just the varied content. You just turn a page and it's something different, and that's really how my blog was in the early days where I just, you know, everyday I would do something that wasn't the same as the day before. So it reminds me of my blog in many ways and the great thing is that the publisher, Hearst, has such a great team that's doing my magazine so I sort of have a thought and idea and then they send it to me two days later and it's like photographs and done.
Jen:   That's amazing. I wish they could run my whole life.
Ree:  I know. I thought, if only I could just apply this, just pull this trigger in every aspect of my life. But yeah, it's really fun. I've enjoyed the magazine a lot.
Jen:   It's fun to dip in and have like a lot of things that we care about and a lot of different things that we talk about.
We're going to put a pin in this because we're going to come back to the other things that you're working on right now, especially your new cook book. You were saying that you really loved it because it felt like the blog. This reminds me of what I know about you, which is that you said that you're introverted and I am too. I'm like card carrying textbook introvert. When I take the tests, I'm all the way off the charts and it's funny because we both have really public jobs where we have to interact with a lot of people and speak in front of a lot of cameras and this kind of stuff.
I mean, you were just on the cover of People. Well done. You looked so cute too.
Ree:  Oh you're so nice.?
?Jen:   You looked amazing. How do you do this? Like, how do you handle like your introversion and what's hard. What would you say is the hardest thing that you do related to that?
?Ree:  That's such a great question and you know, it's funny because I would not have described myself as an introvert 20 years ago.
I mean, I have never been a shy person but I think when I say I'm introverted, I mean that I need time with myself, and in quiet, and away from things. I actually recharge that way, and that's why I'm able to have so much fun when I go to book signings, and go to the Merc to meet visitors. I truly enjoy that and I think it's because I'm so protective of the time at home, and probably too protective sometimes, but I look at it as this … I nickel and dime my time, my free time. I'm like, "oh no, I can't be there. I couldn't do it one day early, no, that's the day I have set aside to plug in and recharge." So, I've gotten really protective of that because I see a definitive link when I don't have enough of that. I start to unravel.
Jen:   Same.
Ree:  Yeah, so I think that's a lesson that women have to learn more, you know, probably more so than dudes. Just because we are so many things to so many people, we don't really get to check out very often so when we do, we have to learn to protect that time.
Jen:   I think we're also a little bit …I think we're expected to be more accommodating than men are, just by nature that, "well you'll want to be a part of this," and you'll make amends, and you'll structure time away because you're nice, and you're friendly, and you're accessible. I'm not sure the sort of same expectations are put on men. When I think about somebody like you, because I mean you have an empire for crying out loud.
Ree:  Oh geez. Where is it? I'm looking. I'm looking.  I see three hogs at my door right now, and they're like covered in manure right now and they're just dying to come in. But anyway.
Jen:   Oh yeah, it's not necessarily glamorous empire but people would, if you would give it away, they would take seven days a week of your time. So, that's one thing I'm too learning, the older I get, is that I'm the … the buck stops here. If I need to protect time at home,  if I need to make sure that I have recharge time, the onus is absolutely on me to carve it out, or nobody else will do it.
Ree:  Yeah, one thing I do is I'm very careful not to get resentful of it because, that's one thing I do at my book signings. If there's a long line or it takes several hours, I don't look at it like this cumulative group of people, I look at each person as an individual with their own, you know, they're having that experience for the first time. And I look at that with the request that can pile up. I don't get irritated about it but on the other hand, it doesn't mean I have to say yes. In fact, I just told one of my three bridesmaids I had, one of my best friends of all time, she's been wanting me to go to Washington to speak at a literary function, and you know, it's been sort of a several month thing where I don't know if I can or not. And this morning, I texted her, I was like, "you know what, I gosh darn, can't do that."
Jen:   I just can't do it.
Ree:  Yeah, and she started cracking up. She was like, I totally understand. You know, and I had constructed it to be this huge deal that she really wanted me to do and she was like, "okay, fine. Whatever."
Jen:   Totally. That's my experience too. I've said that before that we have this real sense of duty a lot of times and yet, I started implementing some pretty clear boundaries in my life, probably three years ago when I realized that my little family was on the "struggle bus" with my pace, with my work schedule and with my travel schedule, because, you know, they're kind of the first to go. Because I'll just bottle up all my exhaustion and bring it home and unleash it on these poor souls. So, I started learning how to do boundaries and shockingly, nobody dies.
Ree:  Nobody dies.
Jen:   And they're actually nice about it.
Ree:  Nobody dies.
Jen:   They're like, oh great. No problem.
Ree:  Right, you have more of yourself to give and all those little sayings, but it's so true. And it is true that, I do feel like the girlness a lot, where I think, "oh I'm kind of, it wouldn't be nice if didn't do that, and they're expecting me to be nice and do that." But, you can still be nice and say no. That's what I've learned.
Jen:   Absolutely. Somebody gave me a phrase to use a few years a go and I have employed it more times than I can count, which is just; I love this thing that you're doing. Your thing is worthy and it's amazing and I love your work but at this point, any additional yes that I give anywhere else is going to end up being a no to my family.
Ree:  So true.
Jen:   And I cannot tell you how … people are so gracious with that. They're not looking to sabotage our families.
Ree:  Well, on the flip side of that, that's so funny that you said that because, what I learned is that when I say no to something, I'm actually saying yes to something else.
Jen:   That's good.
Ree:  So it's kind of a flip of what you said but it means the same thing. But it's really true.
Jen:   Yes, exactly.
Ree:  When you have, I don't know if you learned this, but when I had babies, I thought I was busy and I thought it was crazy. It was, I guess, but teenagers.
Jen:   I know, man.
Ree:  Forget about it. And they're harder to leave for some reason. It's harder for me to leave my teenagers.
Jen:   It's so funny. My girlfriends and I talk about this all the time. I stayed home with the kids almost on a full time basis when they were littles and glad, I wouldn't trade any of that, but I can see now how my presence and time at home now–four out of my five kids are teenagers–is even more important now than it ever was when they were three.
Ree:  Crucial.
Jen:   And you never know when they're just going to open the lid on conversation and spill something. It comes at weird times and so I'm always glad that I just happen to be there in their orbit when they feel like finally talking about that thing.
Ree:  When it starts to pour out. Yeah.
Jen:   Yeah. Yeah. Do you see a big difference in the way that you're parenting the girls versus the boys?
Ree:  Yes. Well, yes. You know, my husband is so funny. My answers are so long winded. I'm so sorry.
Jen:   I love them. You got the mic, girl.
Ree:  I guess I just needed to talk today. I just really needed to talk to someone. You came along just in time.
Jen:   Podcast to the rescue. Yes.
Ree:  I'm actually flashing back to 1997. Don't worry, I'm not just going forward from there. But when we had Alex, my first, we didn't know what we were having and we didn't with all four, but it never occurred to my husband that we weren't having a baby boy.
Jen:   Oh, well obviously.
Ree:  He grew up with two brothers and just no girls anywhere. So when Alex was born, you know, we had the smiles and all that and he kind of slipped out to call his mom, who wasn't in town at the time, and she told me that he said, "what do you do with girls?"
Jen:   Bless him. In the hospital.
Ree:  Like he truly was stumped. Oh, 15 minutes after she was born, he said, "hey what do you with girls, mom?" Yeah, and she said," the same thing you do with boys." From an agricultural standpoint, there hasn't been much distinction between girl/boy, but parenting on my end, oh man. The girls, I've got their number, I'm on their case, I don't trust their first boyfriends, I don't trust them with their first boyfriends. I say things to them, like "my job as a parent is to save you from yourself."
Jen:   I've said the exact sentence.
Ree:  Yeah, so. And I'm on their case and Ladd has to tell me to lighten up from time to time, and he's on the boys case in the exact same way, so it's really funny.
Jen:   Got it.
Ree:  So there's got to be some biological reason for that, but I'm going to be glad when I can sort of relax for a while and let Ladd deal with it.
Jen:   It is interesting. I don't know if it's the son/mom thing but that's exactly how we are in my family. The boys just have a way of, I think they've just got my number and they're playing it hard, and it's working. So, Brandon will catch me all the time with the boys like, "you know what, it's okay. You know, I think that's fine." And he'll just catch my eye like, "you sucker. You're such a sucker."
Ree:  Alex was, before she went to college, and they're good girls. They're just great. But I've got their number and so Alex was home and I was really being stern with her about something and you know, "you will understand this some day, blah, blah." And then Bryce, who was probably 12, 11 at the time, my head whipped around and I go, "hi Brycey."
Jen:   It's classic.
Ree:  And my whole countenance just completely changed. Alex was like, "that is really annoying."
Jen:   It is. But you know what, we're hopeless. Like resistance is futile.
Ree:  It is.
Jen:   These boys. They're so … The upside for you probably is since Alex is the one at college and she's a girl, she probably calls you more. Like I'm in full despair at how much my son does not call me. It's devastating.
Ree:  I know. I hear that. That's pretty universal.
Jen:   Exactly.
Ree:  Yeah, Alex does. She's actually pretty independent out there. I mean, she'll call. The thing is, when Alex calls me, I have to make sure I can talk before I answer because she doesn't call me every day, but when she calls, she's ready to go through each class and, which I love, but there's not a lot of quick, hey mom, I'm checking in.
Jen:   My girls have been like that since they were little. So, they'd be coming home from kindergarten and I would just get the full run down of who had what for lunch and what was in everybody's backpacks. I would take sometimes, all my power not to do the like, speed it up motion with my finger. It's just like, you know what I mean, I would just have to put my mind somewhere else and let it just daydream while the-
Ree:  "First I got the red crayon and I drew an apple. Then I got the yellow crayon and I drew the sun."
Jen:   Oh my gosh, fix it Jesus. It just would never end.
Jen:   Let's talk about your new book. It's, I mean, you're so … I just feel like your
getting better and better and better. Just everything you're doing. Everything you're touching right now just feels like it's turning to gold.
Ree:  Oh man. You're so sweet, Jen.
Jen:   I mean it. I'm dead serious and I have everything you've ever written. So, that's like, that's field research right there.
So, this is the new cookbook. It's The Pioneer Woman Cooks: Come and Get It. Awesome. You titled it right.
Ree:  I did. I did.

Jen:   Just talk about it.?
?Ree:  Well actually, I didn't even know what to call it and I did a little bit of a crowdsourcing thing on my blog. I just said, "I have no idea what to call this cookbook, what should I call it?" So actually I pored through the responses and thought I was going in one direction and wound up kind go seeing that and that's what triggered the title. And it worked.
Jen:   It's perfect. It's perfect. And so, you say these are simple, scrumptious recipes for crazy busy lives. You've just described everybody that I know. Every single one of us in this stage. And so, is this still fun for you. Is it still like a fun adventure and task and puzzle to work out a whole new cook book.?
Ree:  It is. I will say, I really enjoy doing cookbooks. Now that does not mean that I meet deadlines doing cookbooks. Those are two, that you can still enjoy something, and I'm a little, I'm sort of … I'm going to say this out loud because maybe then I can get better, but I look at deadlines as sort of suggestions.?
Jen:   Sure, I do to.
Ree:  And I hate that about myself, but it's just really true. And so what happened was, this cookbook was due December and I really underestimated the imprint the Merc would make, opening the Merc, would make on my life and my schedule. I had not started the cookbook in December. I mean, it was due and with the Merc..
Jen:   Whoa. So okay. So not like, I had two more recipes to work out. Like, I needed to start the thing.
Ree:  No. Or not like I had it planned, but not photographed. No, I had nothing. And so one thing I did this cookbook, so I've always taken all my photos for my cookbooks, and you can see the evolution of my food photography skills. If you look back at my first cookbook, there are a few questionable pieces of raw chicken in that book that I'd like to strike from the record. But, anyway, so I have a crew that shoots my show and they come over from London, ironically, and so one of the camera men in the kitchen named Matt, who is also married to my director, but that's another story for another time.
Jen:   Interesting.
Ree:  He's also a still photographer and I was lamenting, you know, "I have not started my cookbook, what am I going to do?"
Jen:   Right.
Ree:  And so he suggested that he help me shoot it. And so, he probably shot half the pictures and it wound up being really fun because in all my prior cookbooks, you could only see one of my hands because my other hand had the camera. And so this is the first cookbook where I'm cooking with both hands. It's kind of fun.
Jen:   Okay. That's hysterical. That makes me want to go back and look at all to see what you're talking about. Of course that's true.
Ree:  You won't see two of Ree's hands in any one picture in any cook book before this one, so…
Jen:   Well this is pretty impressive then. Like, if you didn't start until December or even January, that's all you did there for a couple of months.
Ree:  Yes, so, that's, yeah. And that's how … I guess I must thrive a little bit on pressure and although I want to avoid it because I don't like that feeling, but I must not hate it that much, because I keep working my self into these situations. But yeah, starting about February, it was a big chunk of, and it was always there, even when I wasn't working on it, I was like," uh, you're a loser, you need to go work on your cook book." But boy, once it was to the printer, I was like, "you got to fight for your right, to party." I was jumping around the house, and then I had a list a mile long that was suffering because of the cook book.
Jen:   Everything triaged for those two months.
Ree:  Exactly.
Jen:   Nobody understands this more than another writer. I mean, the amount, the euphoria when you send a book in, it is just unmatched. Those are the days that I love everybody the very most. I love life. I love this world. I love all the people in it.
Ree:  You think, what projects can I take on now. And then a year later you're like, why did I do that? Crazy. The human condition.
Jen:   So you're on tour with it right now. How is that going? You're kind of everywhere right now. Are you home right now? Am I talking to you at your house?
Ree:  I'm home. Yup, I'm home.
Jen:   Okay. Okay.
Ree:  So I had a busy first week and that's kind of what I usually do, and then what I've done is stretched the tour over four weeks and each week I do two stops back to back. So I'm basically home for five days and gone for two days each week.
Jen:   Oh I like that.
Ree:  Yeah, it works so much better with, again, the teenage life that I'm in. And then I can really rest up and recharge and then go out for 48 hours of nutso pace.
Jen:   It is. It's nutso. Where have you been so far?
Ree:  I started in New York and went to Nashville, Cincinnati, came home and then I went to Dallas, Houston last week and came home. And then I'm getting ready to do Wichita and Omaha, and then the next week Seattle and LA then I'll have one more big honking week at the end, but it's a good pace.
Jen:   And it's fun too. That's not the stuff that is normal, is all kind of out of the normal and out of the ordinary and it's … if you can think of it like an adventure, it seems fun. Do you travel with anybody?
Ree:  I have usually traveled by myself. When my kids were younger, we did a few stops here and there where they'd all come and I'd take my daughters here and there. This time, I actually took my four closest childhood friends with me to New York. Ladd had to stay here because of football and the boys and everything. And it was fun. We went to, they knew I was busy so they kind of … Oh and one other thing I do is I'm always by myself in a hotel room.
Jen:   Yes, sister. Preach.
?Ree:  I'm not a hotel room sharer. Not even with my sister. I'll share a room with my husband, I guess but …
Jen:   Yes, I guess.
Ree:  But yeah, so they were off in their room and I had my room. So I would kind of go over and have fun when I had the stamina to do so.
Jen:   It's tiring. Like the only thing to me that incites thrill and joy and dancing in the streets more than turning a book in is when launch season is over. That to me is the absolute, most exhausting part of any of it. This time I crashed and burned so hard and I told my husband, and I meant it, that's it, I'm never, that's my last book. I don't know anything else. Like, I've said everything I've ever known. I don't even know how I filled 12 books. I have no idea and I'm finished and I'm going to get a new job and I might just be a florist and we just need to reinvent our lives. I was just so tired.
Ree:  You and I, we were cut from the same cloth. I like to make declarations like that too. You know, I'm not flying anywhere for one year.
Jen:   Totally. Never, yeah I do all this. I'm heavy on the melodrama. Sweeping statements.
Ree:  Big sweeping statements, yeah.
Jen:   Huge.
Ree:  And then you're like, "oh yeah, I've got to go Denver in a week. Other than that, I'm not flying anywhere for a year."
Jen:   "After Denver, you've seen the last of me on an airplane." I know. I've often thought that you and I could very probably effectively sister-wife because we are similar and we like the same kinds of food. Like, you just give it to me. Anything mayonnaise based, cheese based, butter, rich, dairy, all of it.
Ree:  It's the fat. It's the fat.
Jen:   It's the fat.
Ree:  I've been reading about this ketones thing and I'm not big on diets, for obvious reasons, because I like to eat. I'm just not big on diets. But I was reading about the ketone diet and it said, high fat. I was like, sign me up. I don't even need to read how to do it. I already know how to do that.
Jen:   It's so true. I'm like naturally gifted at that. That's so, it's just in my skillset to eat a high fat diet.
Ree:  It's my love language.
Jen:   Except the one place where you and I differ, and it's always embarrassing to say this because it feels like a confession, but I'm not a big dessert person. And so, I don't think that would necessarily be the ruination of our sort of living arrangements, if we were together, it would just mean for you. But I would rather have some more chips for dessert or some french fries.
Ree:  I have a sister like you. Yeah. I know how to navigate your type, for sure. And you're right, there's more for me.
Jen:   Yeah, it's not terrible. It's not the end.
Ree:  I don't know if you know this, but I hate bananas. I won't eat a banana. I have a restaurant and bakery, not a banana crosses the door. I mean, there's not a banana recipe in the restaurant.
Jen:   It's your place. You get to do what you want.
Ree:  So, you can have all my bananas and I'll take all your desserts.
Jen:   Okay, I'm a big banana fan.
Ree:  Okay.
Jen:   So this is going … That's the … it's all been balanced and that feels good. Although, I will tell you, I think it was maybe from your first cookbook, I don't remember, but you had kind of the four ingredient cobbler. I've made it 20 dozen times.
Ree:  Yeah, self-rising flour and yeah. That is amazing. I never get tired of it.
Jen:   It's no fail. Yeah, and it's not very sweet. It's not super, super sweet and it's just literally what ever fruit I have goes in it and it's weirdly good, to be that easy.
Ree:  It is.
Jen:   It feels like cheating.
Ree:  It is. Well I just, sometimes you just don't feel like cutting together flour and butter. I'm getting really tired of that exercise. I'm looking for shortcuts that allow me not to cut flour and butter together because I just feel like, I feel like I've done it a lot and I need a break from that.
Jen:   Like a million times you have. Just a million times. I feel like every time I watch you cook, that step is involved in something that you're cooking on every single show.
Ree:  Yeah.
Jen:   Are you still enjoying the show, by the way? Is this still fun? They come to you; to me that's maybe the very best thing that you set this gig up with.
Ree:  Yes and actually that's the only reason I can do the show or even tried it to begin with because there's no way I could leave town and go to a studio for weeks at a time. Yeah, I mean I do. I will say it's the hardest thing I do.
Jen:   Is it?
Ree:  From a time and commitment perspective. It's the hardest thing to wrangle but of course, you know, it's one of those … It's like labor, I mean, it's hard and it takes a lot of planning and a lot of preparation but when it's over, you have seven or eight shows, you know.
Jen:   How do you do it? How do you set your schedule up? Do you film several days in a row or more than one episode in a day? How do you make that work?
Ree:  It takes a day. It takes 1.2 … I worked this out. It takes 1.29 days to film an episode these days.

Jen:   Okay.
Ree:  You know, there's some shows that can whip out two episodes a day and gosh, I can't imagine how much, you know, how many shows I would get done if I could do that but just the nature of the production of the show and the ranching that's involved, it just winds up taking that long.
When I first started, it's like everything else, you have to learn that, "oh I can sort of say when I can shoot and when I can't." I used to shoot six days a week for about three weeks and then I realized, I can't do six days in a row because it … The hard part of the show, I think, is that it's here. So I am here in the ranch but I'm not here.
Jen:   You're not present. You're unavailable.
Ree:  Yeah, I'm not available all the time. So, in a way, it might be easier to go shoot it in the studio and then at least everybody knows I'm gone.
Jen:   Do you have a million outtakes of some kid coming in the door? In the middle of recording?
Ree:  Oh gosh, the outtakes. There needs to be an entire season of outtakes.
Jen:   I can imagine.
Ree:  Just the agricultural outtakes alone. We won't go into any detail there but…
Jen:   That's fun. So, let's ask this, because you and I both also love a little bit of TV and movies and books and all that. That's my absolute escape from life.
Ree:  I'm rubbing my hands together going, oh goodie.
Jen:   Yeah. Let's talk about what you're reading. Let's talk about what you're watching. What are your shows? What are you like obsessed with? Lets just go there.
Ree:  I'm trying to remember, Jen, are you a Bravo person?
Jen:   Absolutely.
Ree:  Okay, I thought so, I thought so.
Jen:   I'm here for it.
Ree:  I just have to guard my heart and I just needed to know if we were on the same page there. Okay, so let's start with, I'm trying to make myself sound smart first. So I have the Alexander Hamilton biography by Ron Chernow.
Jen:   Oh fancy.
Ree:  It's about 760 something pages and I'm on page nine. And I've been on page nine for about three weeks. I love having it on my bed side table.
Jen:   That's awesome.
Ree:  I feel so smart, but there ain't no way I'm going to read this, but it's so good.
Jen:   That's daunting. But okay, you know what, it looks pretty right there on your night stand.
Ree:  And I saw Hamilton and so, Hamilton, honestly, I hate to be cliché and I hate to be just a follower, but that, it has completely altered the course of my life.
Jen:   Yes, that's the consensus.
Ree:  Have you seen it or have you listened?
Jen:   No I haven't. Yes, and Brandon, my husband, has promised to take me to the show. Tickets are actually kind of hard to get. And so, I plan for sure to see that thing and everyone says it's a revelation.
Ree:  It's a revelation. It's brilliant. I didn't know anything about until I saw it, before I saw it, which I would recommend. Don't feel like you have to prepare and read this 700-page biography. But what's cool is, the guy who wrote musical was inspired by this biography that I have on my bed side table collecting dust.
Jen:   I follow him on Twitter. Do you follow him on Twitter?
Ree:  Yes.
Jen:   He's so interesting.
Ree:  I do. He's so passionate and you can see that in the musical. But what's cool is that people are seeing the musical and then going and then buying the biography, whether they're reading it or not, I can't speak to.
Jen:   That's neither here nor there. They bought it.
Ree:  Right, that's not important. Okay, so that's what I'm reading. That's the only thing I'm reading except Psalms. I'm all into Psalms. That's how I start my day.
Jen:   Okay, nice. Those work all the time. Every time those are going to work.
Ree:  Ladd will be like, "you realize there are other parts of the Bible, right?" Like, "I know. I'm here. I'm where I need to be right now."
Jen:   You're just not necessarily in a Leviticus season.
Ree:  I'm not. I'm waiting to be –
Jen:   Just let it be the Psalms.
Ree:  Yeah, Psalms is just so … that's a whole other podcast, but.
Jen:   Yes.
Ree:  So I'm watching Real Housewives of everywhere.
Jen:   What's your favorite?
Ree:  I don't, I can't, it's just-
Jen:   It's hard to pick.
Ree:  Yeah. What about you?
Jen:   It's the most fun, delightful train wreck. You know, it's just too fun. You can't hardly tear your eyes away from it. It's all absurd and I'm just here for it. I don't know what my favorite is.
Ree:  I'm all in and even the unlikeable housewives are my best friends. Even the unlikeable ones I like, just because I'm so connected and we spend so much time together. You can't spend that much time with a person and not feel a kinship. This is really sick.
Jen:   Oh it's so great.
Ree:  But I do try to kind of analyze why. You know, I've been watching it since OC premiered, you know. I don't know what year.
Jen:   Oh, you're an early adopter.
Ree:  I am an earlier adopter. And a proud one and I watch them even if I've seen them, I watch them again. When I say I watch them, I'm not just sitting there all the time, I am working too, but it's like an IV in my arm.
Jen:   It's so fun, especially when you get a good, solid temper tantrum. It's so rewarding. Like, my time on this show is being rewarded that I'm getting this person's hissy fit on televisions.
So you love the housewives, of course, as any like discerning TV watcher does. What else do you like? What else are you watching?
Ree:  Let's see-
Jen:   Are you into the Stranger Things? Like, did you catch that? Feels like everybody in my life is watching Stranger Things except for me.
Ree:  So Ladd and I watched it. We binged watched it on Netflix last spring. I have not watched the second one. I did like it. I did like it. We watched–the big TV event for me was a Netflix event and we did watch Breaking Bad, Ladd and me, and it sort of crawled into my soul a little bit there for a while. I liked it a lot. I'm into The Walking Dead now, so just wholesome entertainment basically for the family is what I'm into.
Jen:   Just something to cuddle down in your bed with at night.
Ree:  Yeah. Walking Dead and Breaking Bad and Real Housewives and Sesame Street.
Jen:   I know, Brandon likes all those. Breaking Bad. Like the heavier and the darker they are, the more he's here for it. Sons of Anarchy and Game of Thrones.  My reach of choice is either absurd, like the housewives, or it is funny. Comedy is my favorite thing and so we sometimes have to divide and conquer our night time TV watching. I love, like 30 Rock and all of those just hilariously written sitcoms. That's my favorite thing.
Ree:  Yeah, see, I have completely wasted my life because I haven't watched 30 Rock, Will & Grace, I mean, all of the classic shows, I've just been watching Real Housewives while they're on. I've missed out on a lot, but there always Netflix for those things.
Jen:   Yes, there is. It's not too late for you. All of those are on Netflix and I think I've watched the whole 30 Rock Season probably three times through. All of it. Tina Fey is my queen.
Ree:  Yeah, and The Office is a big one that I haven't seen, that everybody has seen but me.
Jen:   It's true. Okay, you know what-
Ree:  I probably need to go away for just a few weeks and let me get right with myself.
Jen:   Well, the next time that you make like a, just a ridiculous declaration like I do, like "that's it, I'm not going to do any of my work for a year and I'm just going to live off the grid," like that can be your time to catch up on all the shows you've missed. You can just binge them back to back to back. So, okay-
Ree:  You know what, I just thought of something.
Jen:   Did you?
Ree:  We should create a Twitter account called "Ree and Jen's Declarations." Every day, we'll just alternate.
Jen:   It'll just be, welcome to our brains. This is the chaos we live in.

Ree:  There will be a pattern where we make a declaration and then a couple of days later we say, okay nevermind.
Jen:   Yeah. I don't know if you … My experience with this is, I have two agents, my literary agents, and they know this about me and about, I'm going to say once every four months, I send my declarations to them and I mean it. I'm like, "that's it. You know what. I don't want to do this anymore and thanks for working with me all these years and I want you to see if you can get me out of my next contract." And they just know wisely to just pretend as if didn't even speak. And likely, the next day I'll come back in and be like, "you guys I feel better today." Like, it's happened numerous times. And so I'm sure that they've archived it all and so I can put that onto our Twitter account. I can cut and paste.
Ree:  That could actually but that could be the next book too.
Jen:   It can.
Ree:  So hopefully they have been archiving and journaling it.
Jen:   I have no doubt this is like a major talking point in their meetings. Like Jen meltdowns. Like, "we've got another one you guys. She's threatened to like not write her next book on her contract". So I do too feel like this is something that people have to deal with a regular basis with me.
Okay so, I know that you hate bananas. So one question. Is there anything that you don't like to cook? That you hate? Or that your people like you to cook, but you don't like it?
Ree:  Buffalo wings, high on the list.
Jen:   You don't like to eat them.
Ree:  I don't like to cook them. I don't.
Jen:   Because they're gross?
Ree:  No, they … first of all, it takes so many rounds of wings to accumulate enough to actually put them on a platter and serve them. So basically, I'm just frying chicken for hours, you know, weeks it seems. And to me, the smell of fried chicken, or the smell of frying chicken permeates like nothing else and I actually think it was a pregnancy thing for me. I think an imprint was made when I was going through my food aversions with my first pregnancy and the smell of it. It just takes me to a dark place so, wings, I like them okay. If I never ate one the rest of my life, I wouldn't miss it. So probably wings.
Jen:   Yeah. What do you love that they don't love? What do you have to … What don't you get to cook? Like, for example, my favorite food is curry and Brandon does not like any kind of curry. And it just feels like, how are we going to make it?
Ree:  Yeah. Same.
Jen:   You know, how is this marriage going to survive?
Ree:  You know that curry and sushi are my two and it's for that reason that, you know, when I do travel to a city, that's my reward for being away from home and I know that I'm just … I stayed in a hotel in New York that is on the nice side of hotels, I would say. I'm not going to name any names, but I order Grub Hub …
Jen:   Oh, so brilliant.
Ree:  I got $80 worth of Asian food. All the menu had were like club sandwiches and chicken mustard, I don't know, but it was nothing that I wanted, so I got curry and this place had everything.
Jen:   I can't quit laughing.
Ree:  I saw the ticket. It was like $86. I was like, it's sure a good thing nobody's going to know about this. But of course I just told you about this.
Jen:   That's so amazing. That's just so much. That is so funny. I would absolutely do that.
Ree:  Of course, they had to escort the man up to my room because the elevators have key cards, so they had to bring …
Jen:   Sure.
Ree:  The man in the hotel had a puzzled look on his face.
Jen:   Like, "where are the other people to eat this amount of food? Where are they?"
Ree:  Well, and "why are you ordering this when you can have the room service menu." But, Grub Hub's  a nice thing.
Jen:   Oh I know it. Of course that's not anything you ever get out in the country and I'm in Austin, which is big city, but we're in kind of a suburb of it called, Buda and we're the last to get everything cool too.
Ree:  Trash service is something I'll never have. So we have to deal with trash.
Jen:   Oh, right.
Ree:  And DSL, you know.
Jen:   Those are hard.
Ree:  But other than that, I live a very fulfilling life out here in the sticks.
Jen:   Absolutely, but big families are trash generators so that's no joke. I mean, that's a thing.
Ree:  It's not funny. It's not funny sometimes but you learn to-
Jen:   Do you compost?
Ree:  Oh, I did for a while but, you know, then I get over ambitious with my garden and there's never enough compost.
Jen:   Right.
Ree:  So, you know, I spend all this time composting and then it's gone on an eighth of my garden.
Jen:   Totally.
Ree:  So yeah.
Jen:   Yes.
Ree:  That's one of those fleeting fancies for me.
Jen:   Me too. I composted for a couple of years and I have a little garden and then I was like, this is hard and also so is the garden. Or what I could do is go to the grocery store and get the cilantro for 29 cents, so it died kind of a sad death in my backyard.
Ree:  I don't know if you're familiar with the old book by Florence Littauer called Personality Plus?
Jen:   I don't know it.
Ree:  And it delved into the four personality types. And actually, when I was growing up, I was a very strong sanguine, which is sort of happy and sociable and all these strengths that have to do with being upbeat and positive, but the downside of the sanguine is scatter brained. For instance, I have no idea what we're talking about right now. I've completely lost my train of thought. What were we talking about?
Jen:   Something about the garden and that it's hard. Yes.
Ree:  So I always did needle point projects and I do the design but then I wouldn't do the white background. So my parents have this graveyard of needlepoint projects of mine because I never wanted to finish the background. So, that's how my garden … I love to plant and plan and watch the rose start to sprout up and then I have sun dried tomatoes on the vine, you know, by the middle of August because I'm just over it.
Jen:   That's so over it. It's hard and it's so hot and then it runs out of steam and then, if you have ever planted squash and the squash spores get it, it like literally sucks away my will to live.
Ree:  Yes, I know the bugs. You can put all of this effort into it and then a worm or bug will show up and it's as if it never happened, so.
Jen:   No. No. No, I can just …
Ree:  We're just protecting ourselves.
?
Jen:   Oh my gosh, I could just kick my fence down.
Okay, listen. So, I want to ask you one last question, as we kind of wrap up the show and this is … Thanksgiving is right around the corner, obviously. We're going to be home. Our big kids are going to be home, which is exciting.
So we like to ask this question of all of our guests. It feels really applicable now, sort of in a thankful season. I don't know if you read Barbara Brown Taylor. Do you read her at all?
Ree:  No. I don't read, remember?
Jen:   You would love her so much. She asks a great question, and it could be anything. It can be big, it can be small, it can be serious, it can be funny. Just whatever it actually is. So she always asks, what is saving your life right now?
Ree:  What is saving my life right now, my gosh. Oh, my faith.
Jen:   I love that. Yeah. Me too.
Ree:  I don't know. I'm not sure it would work, you know, if that guide post wasn't there.
Jen:   No, it wouldn't work for me either and I often think that. In a world that is so hard and it can be so sad and it's definitely so loud. I don't know what I would do. I don't know where would my hope come from? Where would my joy come from?
Ree:  Yeah, and the purpose and the … yeah. I would say that and I always thought, I would probably write a book someday, melodramatic title of something like, "Psalms Saved Me." I can really see the times in my life when I dove into Psalms and it was almost an immediate solution or resolution. So yeah.
Jen:   Totally. It's the antidote to our declarations. We'll include them in our Twitter feed.
Ree:  And then Bravo would be my second answer.
Jen:   Obviously. I mean, there's nothing like Jesus and Bravo to pull you out of any funk.
Ree:  Faith, Hope and Bravo.
Jen:   I can't thank you enough. I just can not thank you enough for being on today. It's so fun to talk to you. Thank you that you let me finagle your cell phone number out of you somehow and I'm sorry that I keep sending memes. Its just the way that I talk, gifs are my language.
Ree:  Yeah, I know. I sent you one that I wasn't sure I sent you. And then you didn't answer.
Jen:   No, they should all be sent.
Ree:  And I was like, oh no, I went too far.
Jen:   Oh no. No. No. There's no such thing as too far on that so if ever you're thinking, "is this one too much?" The answer is "never."
Ree:  If I ever think that, I'll just press send really fast.
Jen:   Press send really quickly before you talk yourself out of it. Okay. Well, you're just very beloved.
Ree:  Thank you so much.
Jen:   Very, very beloved by me. By all my people. They're so excited to hear from you. So, we'll get to work on our Twitter feed and the next time I have a declaration, I'll send it to you first to see if it's viable.
Ree:  Bounce it off of me and I'll be in full support. I guarantee it.
Jen:   I love it. Thanks for being on.
Ree:  Well, take care Jen. Thank you.
Jen:   You too, Ree.
Ree:  Bye bye.
Jen:   Ah. She's so fun. We talked for over an hour without even trying. I had a thousand other things to talk about. We might have to do a redo. We might have to do a second installment of the Ree and Jen conversation. Anyway, she's just so great. You guys, everything that we talked about in this podcast, I'm going to have over on my website at JenHatmaker.com. We'll have all of Ree's cookbooks linked and her website linked and just anything that we said. We'll have over there for you to find easy, easy peasy. She's just so great. It's so fun to get to … to have wonderful people like Ree in our world and so, hope you enjoyed our show.
You're not going to want to miss the rest of this series. We've got so many great guests coming up. All kinds of things like relationship experts for the tricky holidays and food, and traditions.
We've got really, really cool stuff coming, so be sure to dial in for the rest of this series because it's just great content that I think you're going to enjoy and you're going to learn from. It's going to be really useful and really great to listen to. So as always, thanks for listening. Thanks for your reviews. Thanks for your kind words. It's so great to have you as a listener and we're also paying attention to all your feedback. So you let us know what you're loving, and what you'd like to hear more about, and who'd you like to hear from and we're absolutely taking notes. So you guys, thanks for joining me today and have an awesome day.
Narrator: Thanks for joining us today on the For the Love Podcast. Tune in next week, when we sit down again with Jen and friends to chat about all the things we love.
We love you, our listeners, so we want to be sure you subscribe to "For the Love," with Jen Hatmaker, via iTunes or your favorite podcast provider, so you don't miss a thing. And if you have a minute, please leave us a review. To become a part of Jen's online community, visit JenHatmaker.com and sign up for her newsletter. It's full of all the things you love, including free stuff. We love free stuff!  Thanks for listening, and see you next time on For the Love, With Jen Hatmaker.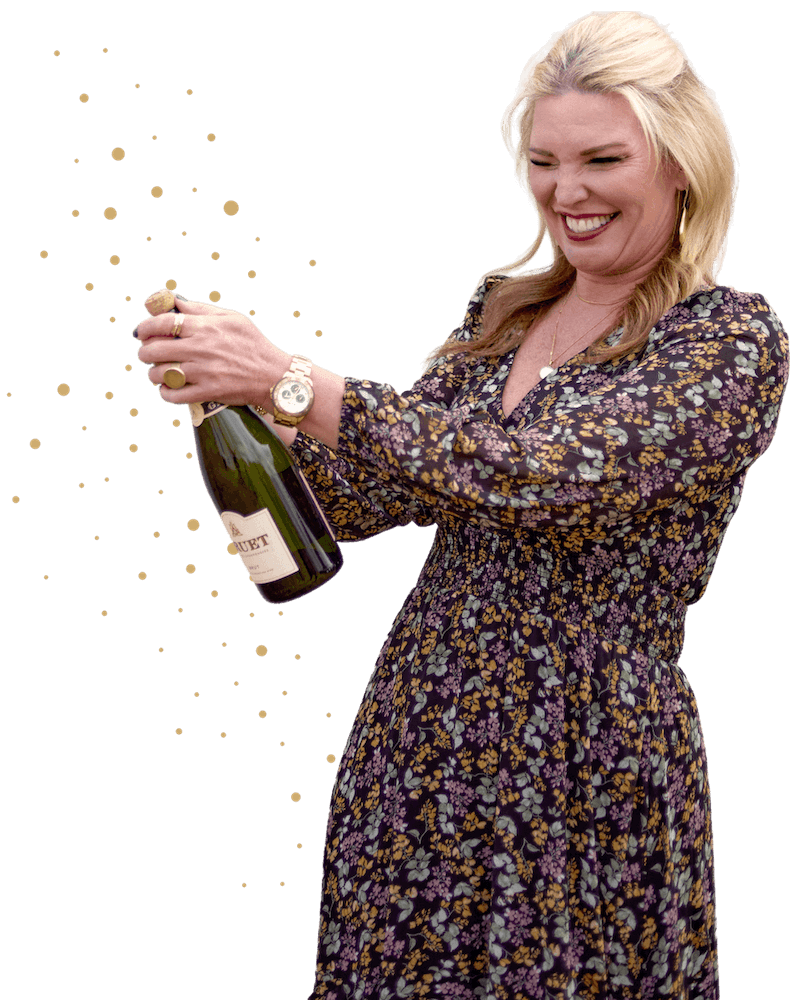 Shop Jen's Faves
From exclusive, limited-edition items to my must-haves, check out all my latest faves.
GET MY FAVORITES
Take a peek around
If you're not sure where to begin, I got you, friend. I'm always bringing you something new to enjoy.
Read More About Jen