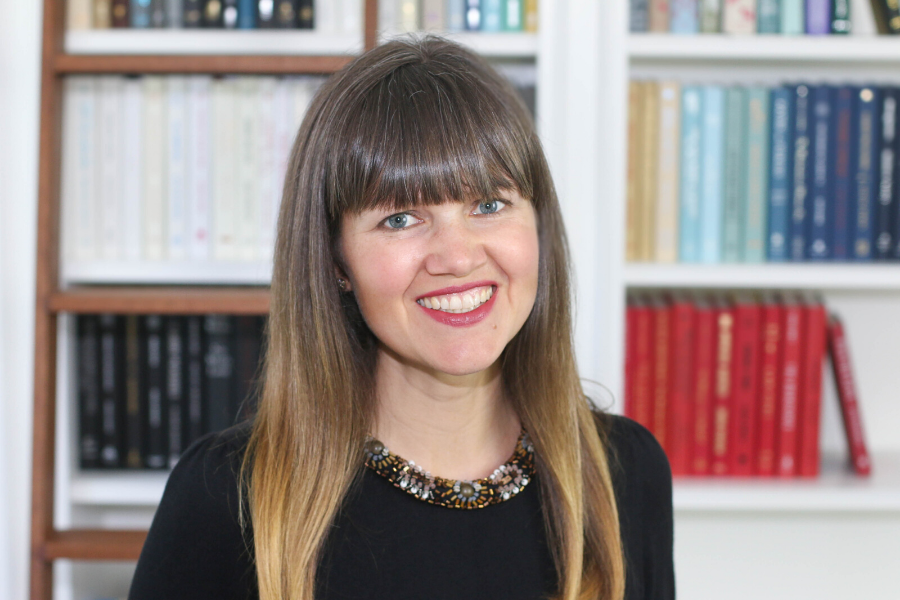 You, A Book And a Beach: Must-Have Summer Reads from The Modern Mrs. Darcy's Anne Bogel
Episode 03
Summertime is book time. Whether you're by the pool, on a road trip, clutching your pearls in the AC, or on a cruise (#jealous), now's the time to escape. And there's no one better for book talk than Anne Bogel, author and founder of Modern Mrs. Darcy, the loveliest reading and lifestyle blog you ever did see. Anne stopped by to tell us a few of her favorite summer reads, and we covered it all: classic beach reads, family sagas, thrillers, nonfiction, books for all the kids, and even Anne's all-time favorite book (of the moment). And keep your ears peeled for a fun freebie that will help all your summer reading dreams come true.
Narrator:  Hi everybody, my name is Remy. Welcome to the For the Love Podcast, with your host Jen Hatmaker, my mom. She writes books and speaks to crowds. But she mostly loves talking to amazing people, every week, on this podcast. Thanks for listening. We hope you enjoy the show.
Jen:  Hey everybody, it is Jen Hatmaker here on the For the Love Podcast. So glad to have you back this week.
You guys, we're in the middle of a really fun series called "For the Love of Summer," and it's just making me happy. Just all the episodes are making me happy, especially today's episode. Because it is a universally acknowledged truth that a bookish woman, like myself, in possession of a podcast, must eventually be in want of a fabulous bookish guest. That is why I'm delighted to bring Anne Bogel onto the For the Love Podcast today.
So Anne, she's a wife and a mom to four. She lives in Louisville, Kentucky, and she's the founder of Modern Mrs. Darcy. It is the loveliest reading and lifestyle blog you ever did see. She's a self-described "big-questions-asker," and she has done all that and more over on her space.
Here's what you need to know about Anne, and why we have her on today. She's a voracious reader and lucky for us, she shares what she's reading and turns us on to all her new favorite books and authors. In fact, she likes books so much that she started her own podcast called What Should I Read Next?  She talks to your mom, your next-door neighbor, the church lady, really anybody about what they're reading and why, including me. I was on her podcast just a couple of weeks ago, and we just nerded out about books.
So also, you guys, her reading room is going to give you so much house envy. It is actually so cute that her publisher painted it as a watercolor and put it on the cover of her next book, which comes out this fall. So over on jenhatmaker.com under Podcast, we will have it on the transcript page. You'll see what I mean.
She's an author, like I just mentioned, her first book came out last year called Reading People, where she breaks down everyone's favorite topic, mine included: personality assessments. She's an INFP and an Enneagram 9, in case you're wondering. It's fascinating stuff, and if you like learning about yourself, and figuring out what makes all your loved ones tick, you'll want to check that book out. Then her next one is called I'd Rather Be Reading: The Delights and Dilemmas of the Reading Life, and it comes out later this fall.
So listen, here's why Anne is on the show today. Every year, she curates the best list on the Internet, which is the Summer Reading Guide. So it's broken down by genre, so you can find your next beach read in no time at all. So you guys, we're going to talk about all of it: her favorites, what our kids are going to love to read, all-time favorites, family, memoir, thriller—it's all in here.
By the way, let me tell you this in advance before we start listening: don't panic if you are listening to this at the gym, or in the car, and you do not have a pen and paper to write it all down. As always, over on my website at jenhatmaker.com, we will have the whole transcript written out. Every single book we mentioned, we will have linked. So don't worry that you need to make a list while you're listening, just head over there and you will get it all.
So you are going to love Anne, she is just darling. Let me welcome her to the show.
View More
Okay, I'm so pleased to welcome you to the show, Anne. Thank you for being on.
Anne: I am so excited to talk books with you today, Jen.
Jen: What's so funny is, I was just on your podcast just a minute ago. It just feels like we just had this conversation. Was it really—was it last week, maybe two weeks ago?
Anne: Might have been. Time is really slow and fast in the summer.
Jen: Okay that's very, very true. In the interim, I graduated a whole human person. And so honestly it could have been three months ago, but it feels like it was two days ago.
So you're the perfect person to have on this specific show. Obviously we're in the middle of a series on the podcast. It's called "For The Love of Summer," and you are returning the podcast favor. By the way, anybody listening, Anne's podcast is What Should I Read Next? and it's fabulous and wonderful. We're going to have that linked up in the transcript, so you can go over and backfill all your little bookie heart's content.
I just told our audience a little bit about you, your annual Summer Reading Guide, which is phenomenal. So I wonder if we can start right there. Tell us a little bit more about the Summer Reading Guide, what compelled you to start telling us all what to read over the summer, and what keeps you coming back to this list year after year?
Anne: Okay. So we started this in 2012. And I hate to say this right off the bat, but like so many of my good Modern Mrs. Darcy ideas, it was my husband's idea.
Jen: Darn it.
Anne: I know, but credit where credit is due, right?
Jen: Yep, you're right.
Anne: So, if I remember correctly all the way back to 2012, it was March, and he was watching me start to obsess about what I was going to read that summer. And I make lists. We lived next door to a library at the time, and I was checking stuff out of the library and I was making stacks. I had, like, three notebooks.
And he's like, "You're a crazy person. Also, you should blog about it. Because either you are so weird about your summer reading, people are going to be like, This is fascinating and alien, and I can't look away. Or you're going to find out there are all these people just like you out there in their own little houses, making their own little crazy lists they don't want your friends to see because it's neurotic and weird. And you're going to find your people, and they're going to love it."
Either way, like, summer reading.
Jen: Right. Either way, you're already doing it.
Anne: Exactly, exactly.
Jen: So, why not just write it in a cute graphic? I'm sure the second was true: you gathered all the reading nerds in all the world. I'm so pleased to geek out over books and reading, and I don't even care.
Anne: All the nerds in all the land, yeah.
Jen: Yes, it's perfect. So we're going to have obviously your list all the way up, and we're going to talk a ton about it today.
I wonder how hard it is for you to decide what makes the cut in your Modern Mrs. Darcy Summer Reading Guide. Is there . . . Do you have a scoring rubric? Is this like a March Madness bracket? Do you cast lots? There's just so many books, and they're so good. When you're a book enthusiast like you and I are, sometimes it's just really hard to separate. So how do you choose what goes in?
Anne: Okay. It's hard and it's easy.
I have spent several decades beating back my inner perfectionist maximizer, but summer reading really brings it out. Because every year I think, This is a great group of titles, but what if I can make it better? What if I read 40 more books and found four more diamonds in the rough? It would only take me, I don't know, 162 hours and I'm publishing the guide in a week. I could do this, right?
Really, I share books that I have read cover to cover. And I didn't at the very beginning. But after sharing a few books, I was really excited to read—reading them and thinking, I can't believe I wasted space for a hardcover in my suitcase for this garbage,—I don't recommend books anymore that I haven't read, because that's the worst, right?
Jen: Yeah, that's the worst. Then you want to have to stand by a recommendation that you thought you were going to believe in, and then you decided that you didn't, and I think that's a great call.
Anne: It's really fun to talk about later. Like, "Hey readers, I hated this. How about you?" People love to talk about books they found disappointing, but that would be a little harsh. Oh my gosh, it's so much fun to have those conversations. People who love to talk about books they hate.
Jen: By the way, let's just put a pin in that really quick. Let's just hear it: can you just tell us one book that you read that you thought, I'm going to love this book, and you hated it? I know I didn't prep you for that question, sorry, but it's too juicy. It's too juicy. Let's just start with hate.
Anne: Okay, I will say that there were some books by authors that I have known and loved that I picked up this time, and I started reading. One, I just thought was bad, like, "Did they edit this one?"
Well, I know that I was really excited about a new book from Jenny Colgan, who's written . . . She writes books called things like The Bookshop on the Corner. It's set in Scotland, it's a librarian. The words "literary matchmaker," it's in the jacket copy. Like, "I need that book in my life." She had a new book come out this summer. And I love Jenny Colgan, but I started reading the second book. And I'm like, This is not good for the Summer Reading Guide. So not the strongest book in the series.
Jen: Sometimes it's not the same. I like that it can even be a beloved author.
Anne: This book I was so excited about, it was the second in a trilogy, and I didn't realize that at first. I didn't want to put a book in the guide that wasn't a good introduction to her work. It definitely wasn't a good introduction to this series. So I was excited it was coming out, but I read it and went, This could be a great book for a lot of people, but it's not right for here.
Jen: Okay. I like that you have a trained eye and ear to know what's going to work for the guide, because it's a specific reading list and definitely I know what you mean. When I introduce somebody to a new writer, no matter what, I pick my favorite of their books for them to start because I want them to fall hard and then have grace later another one wasn't quite up to standard.
Let's go back to the nice side of things. Let's talk about some of the books on your Summer Reading Guide starting with, what, you put it in categories, which I love. So one of your categories is New and Hot, like, what's new and hot this summer. So these are the titles that we, according to you, absolutely need to get our hands on for a good summer read.
NEW & HOT
So let's talk about the first one, which is The Wedding Date by Jasmine, I want to say, Guillory?
Anne: That sounds good to me.
So a man and a woman get stuck in an elevator, sparks fly, they hit it off. He invites her to be his date to the wedding of his ex-girlfriend that he broke up with on really bad terms, and he decided he's going to feel like a loser if he goes by himself. And this girl's is really cute, so she goes as his fake girlfriend, and then sparks start flying and they end up . . . It ends up going someplace. But of course, the relationship is fraught with peril or would not be a romantic comedy.
I really like the backstory behind this.
So this is by Jasmine Guillory. It's her debut, she has another one coming out this fall too called The Proposal, I think. The characters might be the same, but don't hold me to that. But she's a black woman who has a real job. She doesn't work in some small town with a cute diner. She lives in the city, she has girlfriends, and they talk about guys, and their jobs, and their families, and their lives. She said that she just didn't see people like her in fiction, so she wrote it.
So in The Wedding Date, the girl is black, the guy is white and is completely blind to why this might be a problem, or why it might be weird for her to be one of two not-white people at the wedding. They also live in different cities, so they have to navigate these real-life tensions that Jasmine Guillory said that her real, actual friends are dealing with. And it's fun to see your own problems reflected and worked through successfully in fiction. It never feels like—this is not an "issues book" couching some message in a cute little plot. It's just a fun read, but I do really like that about it.
Jen: Okay, I really like that background. You just sold me on that and on her, and the debut writer is exciting too. It's really fun to watch somebody enter the world for the first time with her first brand-new book baby. I'm just so excited for them.
Okay, let's talk about the next one: a classic summer author, Elin Hilderbrand. And she wrote The Perfect Couple.
Anne: Queen of the Summer Read.
Jen: Queen of the Summer Read. What do you like about The Perfect Couple?
Anne: It's so different for her. It's so different. So this is a murder mystery, and I think it's really fun because I've heard Elin Hildebrand say for years, "I'm going to write one more book. I'm going to write one more book." She keeps writing, one more book at a time.
But in this novel, which is about a wedding that goes—a non-wedding—that goes really, terribly, horribly bad because the bride is fleeing the wedding site, this very fancy expensive Nantucket home on the beach where it's going to take place, way too early in the morning with a suitcase the day she's supposed to get married. She finds her maid of honor washed up in the bay, dead.
The Perfect Couple is a really side-eye title because there is no such thing. In the book, the groom's mother is an author. She's a novelist who has had better days, and she is presumed to be, in one line of dialogue, "coasting in her mid-career." I really feel like Elin Hildebrand is saying, like, "Look at me, baby, I'm getting it done."
Jen: Oh my God, that's amazing.
Anne: It's a twisty murder mystery.
At first I thought, Can Elin Hildebrand pull this off?
But if you've read any of her books before, she does write about families that have issues because that makes for good fiction. So it's just another couple steps to throw in a nice murder, and she does it. It's good. You want to know what happens next, and that's what we want.
Jen: By the way, everybody listening, don't worry that you're driving and you can't write all these down. As always, we're going to have all of this over at jenhatmaker.com on the Podcast link. So we'll have everything linked, everything, everything, everything. Don't worry about it.
Okay, I love the next one that you picked because I didn't realize she had this book out. I actually love Marisa de los Santos. I love her. Her books, Belong to Me. I adored them, I recommended them to everybody. What was the second one that went with it?
Anne: Love Walked In was the first.
Jen: Love Walked In and then Belong to Me, that's what it was. I just find her such a wonderful writer, and she does relationships in a very nuanced, delightful way. I didn't know about I'll Be Your Blue Sky, so tell us about it.
Anne: Well, it's new. It just came out in March, and it's lovely. It makes me so happy that you have all the feels for Marisa de los Santos.
What I love in a beach read is a book that reads easy breezy, I'm turning the pages, I can read two pages at a time, I can yell at my kid to stop running at the pool and get back to the book, I can just pick right back up and it's fine. But also I don't want it to be fluff. I want it to actually have some substance underneath the easy-reading prose, and I feel like she does that so well. She writes about especially women and their relationships really, really thoughtfully, in a way that really resonates.
So this is similar to The Perfect Couple in maybe only one way, well, maybe two. It begins with a non-wedding, and there's a literary mystery involved, and it's just so good. It picks up with the characters from Love Walked Inand Belong to Me.
If you read Love Walked In, this is Clare all grown up. She's the one who doesn't get married. Yeah, on about page 18 of the book, and Dev, who is Teo's son that we've met in previous books.
Jen: Exciting.
Anne: I know. So she doesn't get married because she has this chance encounter with an old woman that she feels this instant connection to, who drops a C.S. Lewis quote in her ear. She's like, "Courage to your heart." Clare's like, "You're good people, I can trust what you're saying."
But then this woman dies and leaves Clare her house. She's like, "What?"
It's called Blue Sky House, which is where the title comes from.
In this house, Clare finds this literary document that hints at the history of the house and the history of Edith, who left it to her. So any readers who like a good literary mystery, like The Thirteenth Tale or anything by Charlie Lovett, this is a good literary mystery with really great characters who are trying to figure out what they want from their most important relationships in life.
It deals with really serious issues, so it comes up in the story that the Blue Sky House was actually a shelter house on something almost—I'm hesitant to use this phrase, but I think it captures the idea very well—almost like the Underground Railroad. But it was in the '50s, and women who were fleeing abusive husbands were being ferried to safety, because it was illegal to leave in this time in place. But their lives and their children's lives were in danger, so there was this network of safe houses to get these women to different cities or even out of the country, and Blue Sky House was one of them.
So Clare's figuring out what happened back then, and what does it mean for her now, and what is she going to do in light of her current romantic quandary.
Jen: Okay. Excellent recommendation. I am positively buying that after we get off this podcast.
Okay, let's talk about the next one, The Ensemble. I don't want to mispronounce this author's name. Is it Aja?
Anne: I think it's Aja Gabel.
Jen: Aja Gabel.
Anne: According to the official NPR style guide.
Jen: Good job, thank you for knowing that. Okay Aja Gabel, The Ensemble, tell us about it.
Anne: This is fun. It's got a beautiful cover. It's another debut. It's set in the fiercely competitive world of classical music. It's really immersive in that sense, you're very thoroughly in this setting. It wasn't one I knew anything about, but it was lots of fun.
This is a chosen family story about a string quartet. So most of these four musicians were talented enough to totally make it on their own, but they bound their personal and professional fates together. This novel follows them over the course of 18 years. And if you like a dysfunctional family story, this is a dysfunctional family story. If you like likable characters that you can root for and you just really want to go, "I love you, come live in my family," this is not the book for you.
Jen: That's awesome.
Anne: If you're okay, if you like the twisty human nature, stress-brings-out-the-bad-side-in-people and are like, "Isn't this interesting to see?" This is a lot of fun.
Jen: Good recommendation, I like that. I like that you gave us one where everyone isn't precious.
Anne: No, no, no, no.
Jen: Sometimes summer reads can all just be so earnest and precious. I like we get some mean and bad characters. I also like when an author immerses us in a world we're not familiar with like that. All of a sudden, it's as if that's your favorite genre in the world, and you want to know more about string orchestra. I always love to be transported. Okay, good recommendation. That's The Ensemble, you guys.
Let's talk about the next one you recommended for a new and hot, which is A Place for Us by Fatima Farheen Mirza.
Anne: Okay, so this is going to be the book I can't shut up about eventually. In October, everybody is just going to be like, "Anne, enough with A Place For Us."
So my personal preference is I really like the pre-nostalgic, super wistful, emotional family sagas where people are making really important decisions. There's angst and regrets, and I love that in books. They'll strike the tone like Marilyn Robinson, or Wendell Berry, or Wallace Stegner. If you like any of those authors, this is an amazing book for you. It's about a Muslim American Indian family, living in California.
Jen: Yeah, yeah, yeah, yeah.
Anne: Yeah, it's so good.
Okay, in a nutshell, you have five people—two parents, three kids—who are earnestly trying to do the right thing for themselves and by their family. Despite all their good intentions, it has all fallen to pieces. So at the beginning of the story, there's a little bit of hope for redemption because the prodigal son/brother comes back to his sister's wedding. She wasn't sure he would, because he hasn't seen anybody in the family in four years. Then in a series of flashbacks, you find out what happened that caused the family to break and how there might be hope—or not—for them to move forward.
But it's so deeply immersed in these family's individual cultures. And then this is a Muslim family living in California like during the time of 9/11 for example. Horrible incidents about how people in the family are treated at that point because they're Muslim and their father has a beard.
There's a forbidden love interest, which is actually the source of the title.
So A Place For Us comes from a West Side Story lyric. The question is: can this forbidden relationship between two families who don't want their kids to be together, could it possibly work? Is there a place for this relationship in the world we live in?
The last 80 pages, get the tissues. Jen if you read this, do not read it on an airplane because we talked about that. You'll have some strangers keep turning around.
Jen: Okay, no yes. I always need an airplane disclaimer. I feel my books deeply. I am a book crier. I can't turn that valve off, and I know that you love this book because you told me about it on your podcast. So now it has—
Anne: See, I can't stop.
Jen: It has earned its place on mine and yours. That is a fabulous.
I actually do like that dynamic too. I don't like it, I don't like books that are overly wrought. Does that make sense? When it is very clear that the author's sole intention is to be a little bit overly sentimental, overly earnest, almost just to an elicit a crybaby response.
But when it comes out in good writing, when it comes out in like real-life tension in relationships, and dilemma, and conflict, then I love it. I love it when I feel like it's sincere and when I feel like it's good writing, and a good story.
We've got one more on the New and Hot list, and it is called . . . By the way I love this title, I do not know what it's about, but the title's amazing.
Anne: It's so weird!
Jen: Auntie Poldi and the Sicilian Lions, fabulous title, by Mario Giordano
Anne: Do you think?
Jen: I do, but I am a title person that is drawn to very non-traditional titles that are long and wordy. I always like those. In fact, I've tried to title so many of my books long, hard-to-understand basically sentences, and my publisher will never have it. I'm like, "I want this long thing that you have no idea what it means, but it's interesting enough to pick it up." Which, to me, is what this sounds like, Auntie Poldi and the Sicilian Lions.
Anne: I don't know, because if I were to see this on an end cap someplace, I might go, "Who is Auntie Poldi, and why do I care?" Where actually you might be going, "Who is Auntie Poldi, and why do I care?"
Jen: I would. That's exactly it. Anybody that is named Auntie, I'm already interested. So yes, I would positively pick this book up by title alone.
Anne: Well, if you saw the cover, it would push you the rest of the way because it's bright and Italian. This book is set in Sicily, as you might guess from the title. And there's a woman on the front with a . . . well, you can see her arm, she's holding a glass of Prosecco. She's got the whole bottle beside her and knowing Auntie Poldi, she's probably drink it all, maybe before breakfast. There's a cigarette smoking and there's a gun on the balcony.
Jen: I care already.
Anne: Okay, so I love this because it is a murder mystery, but it is bright and fun, despite the fact that somebody dies. But they weren't a nice guy. That helps a little.
It's set in Sicily. Auntie Poldi is a Bavarian woman, a Bavarian widow who's moved to Sicily. The story is told from the perspective of her nephew Michael, who's an aspiring writer. He's a little bit witty and a little bit like, "Auntie Poldi, I'm raising my eyebrow at you, but I can't look away because you're fascinating and interesting."
So, he's the one telling the story, but the tone is just so fun. It begins something like, "My Auntie Poldi moved to Sicily after her husband died, with the intention to drink herself to death with an ocean view." It goes on from there.
But then her adorable, handsome handyman disappears, and she has to find out why. So she gets pulled back into life again, and Auntie Poldi lives scandalously. She loves her drink and her handsome Italian men. And so if you're like, "I want a proper Auntie to read about the summer at the beach," do not read this book. Find something else.
Jen: I really love your description, and you have literally moved me to buy that book. I love saucy, spicy female characters, I love it. I can't have enough of that. Give me an Auntie, that's what I said. Give me an Auntie with a cigarette in her fingers and a saucy mouth, and I'm just delighted beyond words. So you positively sold that, and you should probably get royalties on that.
Anne: I'll send my letter.
Jen: Auntie Poldi and the Sicilian Lions.
Jen: Okay, let's move forward because another category that you have which I like: just absolutely classic beach reads. In other words, you're reading about probably water while you're on the water, it needs to be really, really trite. Very, very obvious. And there's probably romance, there very likely might be a seafood boil. I don't know why seafood boils factor in to beach reads so often, but they do.
So tell us this: what classic beach reads are on your list this year?
CLASSIC BEACH READS:
Start us with Almost Sisters, in case you need a little prompting, I've got a little list here. Almost Sisters or you said, "anything by Joshilyn Jackson."
Anne: Yes, for sure. Okay, so classic beach reads. First of all I have to say that if you are looking for that kind of thing, read The Wedding Date, read anything by Elin Hildebrand. You know there's that section at the bookstore this time of year, where all the books are sky blue and there's sand on the cover and flip flops?
Jen: It's true. So true.
Anne: That's really what you're in the mood for. Dorothea Benton Frank is a really popular this time of year, Mary Kay Andrews is, Nancy Thayer this time of year. They all write those kind of books where somebody is getting married at the beach.
Jen: Totally, yeah.
Anne: But if you want something a little more spicy, I would recommend anything by Joshilyn Jackson. She's a southern author who really sinks you, again, into that atmospheric South. Her books take place in Georgia and Alabama, and the characters are often a little small-town. Or sometimes you have small-town-meets-city, but she does a really good job of doing what we talked about earlier: writing stories that really have substance, that wrestle with issues that really, really matter while being really, really easy and fun to read. Her books can be a little . . . She has strong, take-no-prisoners females in her books. Sometimes they're a little wishy-washy to begin the story, but then they rise to the occasion and they make things happen. I just really love her stories and the way she does relationships, but also she talks about things that matter.
Her most recent book was The Almost Sisters, which starts with . . . She's just so funny!
She talks about how her character gets pregnant at a one-night stand at Comic-Con. She says something, like, "how it all happened because of the tequila, which was never a handmaiden to good decisions." She finds herself pregnant with a baby. She's certain it's going to be black, because that's really all she knows—that the guy was really handsome, he's wearing a Batman costume and he was 100% African-American.
So about the time she realized that she's pregnant, she needs to go home to Deep South, small-town Alabama. The timing makes her think like, Oh my gosh, I'm raising a black baby. I'm a white mother and I'm bringing this child into this world? Help me. Then of course there's some bones in the attic. It's so fun, but it's so good. You can keep turning the pages, but it has a punch. It's not just like, I'm going to forget I ever read that because now my vacation's over.
Jen: Okay, good recommendation. We'll also put up some of her other books, since you said they're all good. We'll definitely highlight Almost Sisters, but we'll show some of her others.
Let's go to, well, you suggested Tell Me Three Things, but you also said anything by Julie Buxbaum?
Anne: Yes. I find a lot of readers, including myself, who read YA but don't read a ton of it—[they] really like to read it at the beach. It just seems to strike that note in a way it doesn't when you're like cozying up by the fire in November.
So I love Tell Me Three Things, and What to Say Next is also quite good.
These books are about teenage girls, mostly, working through junk but also finding a little bit of unexpected love. They're just so sweet without being sappy, and they are the right amount of realistic. They go through hard things, but you know going in this is going to end well for all involved. Sometimes that's really what you want from a beach read.
Jen: Totally, 100%, it's always what I want from a beach read.
You wrap that thing up tidy, you give me a happy ending, don't you dare leave me hanging for a beach book, no thank you. I want it perfectly wrapped up by the last page.
I think the next one you suggested too is also YA, right?
The Hate U Give, Angie Thomas.
Anne: Yes, also YA. If you haven't read it, summer is a great time for those same reasons.
Now, this doesn't have the same promise of Julie Buxbaum, where you know that everything's going to be nicely tied up at the end.
Jen: Noted.
Anne: But it's a story with substance that reads real easy, by the pool. I mean that in 100% positive way, but definitely I read it. Summer is a great time.
For a lesser-known pick, I really like Dreamland Burning by Jennifer Latham. This is a story about two teens living a 100 years apart in Oklahoma, in Tulsa. If you heard all the buzz about Killers of the Flower Moon, the nonfiction book by David Grann, which is about the birth of the FBI, the Osage murders, how the members of the Osage tribe were wealthy because they got all the oil money from the oil that was drilled out beneath their reservation land. Then in the 1920s, I believe a lot of these Osage members started dying, and it became obvious, over time, that it was because they were being murdered for their money, basically.
Dreamland Burning is set in the same time. So you see, it's a really excellent fiction companion to that book, or totally standalone if you want. There's no reason you can't just read this and enjoy it for fun. I gave it to my 13 year-old to read and enjoy because it's a good book. It's about two teens, 100 years apart, both dealing with identity issues. Both are mixed race, both are on the trail of a mystery that they have to solve before bad things happen to good people. So good.
Jen: Interesting storyline. I like that one.
Let's talk about one more on the classic beach read. I'm so happy that you've listed this because I love her and I've read all her books. You suggested Garlic and Sapphires by Ruth Reichl, who's a food critic.
Anne: Yeah, I don't know about classic beach read, but I love to read foodie fiction.
Jen: Me too, you know I do too.
Anne: It's not fiction, but it reads like a novel. It totally does, but I love to read foodie books at the beach. Tell me a good story involving all the delicious things I will never make but will want to, and I'm so happy.
I love Garlic and Sapphiresbecause less so than some of our other books which are like, Oh, my childhood. Oh, my father. Oh, my early life. This is, it's a lot sharper.
I don't know if I would have picked it up based on the title, but I love Ruth Reichl, and she's right there on the cover. It's so great, it's fun. But this is the story of how she came to get the plum job of the New York Times food critic, and what happened after she got there.
She tells these amazing stories that totally makes sense, but I never would have thought about in advance. She realized very quickly that she couldn't dine out and report to fellow New Yorkers what their dining experience might be like, because she realized that her picture was posted on the wall of every kitchen. Any staff member that spotted her would get a $500 bonus, and she said, literally, "I'd sit down, they'd see it was me, and the strawberries on my chocolate cake would be four times bigger than everybody else's."
They'd roll out the red carpet for her, but what was it like to really dine there? If I were to walk in, or you were to walk in, what would our service be like? So she goes undercover. There's this whole story about how she teams up with an actress/costumer friend of her mother's and she creates these personas. She goes out to dine dressed as Chloe, and dressed as Brenda, and they're all very different women.
She talks about the food and the job, and I find that fascinating by itself.
She gets weirdly reflective in a really fascinating way about how different it feels to go out to eat. I think she goes to Daniel. These are all restaurants I'll never go to because they cost oodles of money, but I like to read about. Because what are books for, if not to vicariously experience other things?
She goes out as a really prim blonde, who has very polished clothing, and that's a totally different experience. She goes out to eat this herself. And she goes out to eat as a more subdued older woman, who gets very bad service some places. So that's really interesting to read about all these different characters were treated by the people she encounters. If you like behind the scenes of any world, but especially the food world, it's just so fun.
Jen: Totally. I told you on your podcast that I love food books. I just love them, I love them. I find them fascinating and interesting. You're right, I don't know what the thing is, but something about reading them this summer just feels right. I don't know if it's because I have a little bit more time to cook, I have a little more time to think about food. I'm not really sure what it is, but she is such a good writer too. She's got a real generous touch with the pen. She's really good with language, not just food. I absolutely love her.
PAGE-TURNERS
All right, let me ask you this one. What about thrillers? Now you've given us a couple of murder mysteries, which are fun. Let's say if we take a turn, just a tiny bit either darker or scarier, or I mean, zinger thrillers. What page-turners are your favorites this year?
Anne: Okay. I personally, I'm getting a little cranky with all the domestic noir, so over the twist.
There are a lot that have come out this summer. If you do like that genre, The Perfect Mother came out May 1st. I think it's well done.
I did really enjoy one back in the fall by J.T. Ellison that's called Lie to Me. Especially if you're a reader who loves to read books set in the world of books.
in reading, this is about two married writers. He's a literary novelist, and she is looked down on because she writes historical romance, and he thinks that doesn't really count, even though she's making bank and her fans love her. But they seem to have this perfect marriage—notice the theme here in the summer books—but then she disappears. We get a really fun look into the world of writing, and we go to Paris. We find out that their relationship was trashed because of something tragic that happened that they handled badly. And we find out that some of the people in their life are actually scary and legit crazy. Diagnosable crazy.
Jen: That sounds interesting.
Anne: So lots of twists and turns and fun locales. It's set in Franklin, Tennessee, which you don't see a whole lot, which is really fun. And Paris. Paris is always fun.
Jen: It is. I am a sucker for a book set in Paris. I don't care if it's low-hanging fruit, I still want it. If you put Paris in the title, I'm going to read it.
BOOKS ABOUT FAMILY
Let's go with this. You and I both like books that are really well done about families, and you've already recommended lots in that category. Do you have any super favorite books—and they don't have to be new—that are centered around a family?
I think you and I talked about on your podcast that I just read, This Is How It Always Is, and I can't quit thinking about it. You've read that, right?
Anne: I love that book.
Jen: Just for everybody listening, it's just a really fascinating book centered around this family whose son is little, he's in elementary school, he's transgender. And it's just their path through it, and coming to understanding, and what do you do, and how do you protect your son? Anyway, I thought it was done beautifully and compassionately, and with a lot of nuance and grace. It was just phenomenal.
Do you have any other books that are centered around a family that you haven't already mentioned that you would love to recommend?
Anne: Yes, okay. Let's go halfway around the world. I love Stay with Me by Ayobami Adebayo. This is a really great novel by a Nigerian novelist that deserves to be widely read. I don't know, I'm not seeing it all the places like I want to because it's so good.
This novel is set in a lot more recently than you would expect for a novel that, more or less, begins with a married couple at home. The husband's parents show up at the family's door, the couple's door, with his second wife that she didn't know he had already married without telling her. This was not that long ago, and they had made a vow to each other that they would not practice polygamy, even though that was still widely done. When she wasn't getting pregnant, they broke it, and actually because of a very interesting twist. And this is not a thriller, but man, it has a heck of a surprise in it half way through.
That is an amazing premise, and she really does it justice. There are a surprising number of twists and turns along the way for this kind of story. It was not at all what I expected.
Jen: Okay, great. I like reading books by writers from other countries and other cultures, and their take on fiction and nuance and story. I love finding a new writer like that. Thank you for that awesome recommendation.
NON-FICTION
Now I don't know if these make the list, but let's just say some of our listeners want a nonfiction recommendation. Of course, we already mentioned Ruth's book, which is nonfiction but almost reads like fiction. Do you have any nonfiction recommendations for readers who want something in that genre?
Anne: Yes. I think there's a great one that just came out at the end of May. It's by Laura Vanderkam, and it's called Off the Clock. I think if you look at your bookstore, you're going to find this in the time management section, which does not scream, "Read this at the pool!" to me. But it's so good because it's very story-driven. It's just pages and pages of how people live their lives, and often this is in an unconventional way.
Yeah, because what she's doing, she's showing you examples of what you could do instead of the obvious thing to do. So it's very story driven. But what I especially like about it is the whole premise of the book is perfect to read in the summer.
So the subtitle is, Feel Less Busy While Getting More Done.
What she really argues in the book is that we all need times where we feel restful and we're not working. Because we enjoy it, but also it's actually good for us. Our bodies, and our brains, and our spiritual lives, we need some down time. So in the summer, I think it's a very good idea to read a book that reminds you, very persuasively, you need some down time. This time you're spending reading at the beach, reading at the pool, reading on your couch when you could be cleaning or working or whatever. No, you need some downtime. It's a great reminder to get this time of year, to give yourself a break. It's good for you.
Jen:  Nice. Good recommendation.
FOR THE KIDS
Okay, so for a lot of us, our kids are home from school. It is summer, we just need them to do something. We need them to be quiet, we need 30 minutes, maybe an hour if we can squeeze it. I wonder if you have any good recommendation for good books for, let's say, older elementary or middle school? Do you have anything for them? And then maybe high schoolers?
Anne: If you haven't read Harry Potter, that's something that can really work on audio because Jim Dale is a gift from the heavens for all ages. The parents can listen and not want to hurl themselves out the window, and kids can listen too.
Of course, that depends on what they're ready for. My youngest kid read the first three, four books when he was five and six. That would never have worked for my older kids—they're very different personalities—but that can be a lot of fun.
The Redwall series by Brian Jacques is amazing and is amazing on audio. Also, something a lot of parents don't expect because it does feel very young to them, is Beverly Cleary is amazing on audio, especially the Henry Huggins books because they are read only on Neil Patrick Harris. And he is amazing.
Jen: I didn't know that!
Anne: He's so good.
Jen: That's so great, I grew up on those.
Anne: The Ramona books are read by Stockard Channing, and so that's fun. She's good, but she does Beezus in this really breathy voice. I think Beezus sounds kind of annoying, and that gets old. Neil Patrick Harris is amazing.
Jen: That's such a good recommendation. What about the older kids? What about high schoolers?
Anne: Okay, that depends on what they like. I would really recommend checking out the Printz Awards. So what that is, is it gets you out of the specific YA section of the library which they all know to look at.
I would really recommend to readers who are looking to help their teens pick out books is to check out the Alex Awards. Say you know that your teens are often going to gravitate to the YA section of the library, unless they're not into that and they gravitate to Sci-Fi, or mystery, or whatever they like. But the Alex Awards highlights books that are published into the adult market that are really great reads for teens. In the past, they've highlighted books like The Martian as a book that kids might not check out, but it's perfect for them. So I really like that.
My kids have read, it really surprised me when they found these because of a summer reading list, they've been reading John Grisham and Agatha Christie. Two picks that I would never have thought of which they really, really liked.
Then for younger teens, I would really recommend a book called Flygirl  by Sherri Smith. It's about a girl named Ida Mae Jones, and all she wants to do was fly because her dad was a pilot. She's African-American and she's not allowed to, but she finds a way and it makes for a great story. This is for younger teens, like grades maybe seven to nine, but it can be very hard to find inspiring books that still feel age-appropriate for that age range—at least I feel like I have a hard time finding those for my kids. I really love that.
Also for younger teens maybe up to about age 16, there's a great book by Renee Watson called Piecing Me Together, about a girl named Jade, who is just so winning and likable. Although she's not perfect because she's a person, but she's trying to figure things out and grow up.
She lives between two worlds because she goes to a really wealthy school on scholarship, but she doesn't live in that community. She's trying to figure out who she is and what she wants, and it's done so well, so relatably, and it's one that adults can read and really enjoy also.
I was happy and sad to see this last year on a book list that had "books that had been under appreciated and under read because they deserved more readers." I was glad to see it highlighted, but I want everybody to read it.
Jen: Okay. Well now, we are splashing it around this podcast, so you're doing your part.
MORE ABOUT ANNE
I know this is the hard question. I would struggle to answer this. And I understand genre and I understand all of it. Let's just say you had to, you were forced to answer my question because it's my podcast. If you had a pick, what's your all-time favorite book?
Anne: Okay, so this rotates and it might be different next month. One favorite that has been in my regular rotation for a while now is Wallace Stegner's Crossing to Safety. I've read this at least a half-dozen times in the past five years, because I didn't read it for years and years and years because I thought it sounded boring. It does, it really sounds boring. That's the problem with a book like this because it's the story of four people, two married couples living self-proclaimed, very ordinary lives. It's the story of marriage, and friendship, and what happens to these two normal couples starting in the 30s over the course of, I don't know, 40 years.
I really love and admire and enjoy when an author can take the events of everyday life and just make you feel their weight. Because that's how we live our lives. The moments that really matter, that really changed things aren't often like the big party, or the big wedding, or the graduation. They're that one conversation at the dinner table that changed everything. And I love how he really makes you feel what matters in these stories of a vacation, some time at the cabin, this conversation we had in the car, or on the sofa in your basement. It's so good. I think I had to read it five times before I really understood the title.
Jen: Interesting.
Anne: Yeah, yeah, yeah, which means it's a book that I can keep coming back to, and I keep appreciating it and noticing new things. I really love books that have that power.
Jen: Me too. I'm really glad you said that because I haven't read that. So if it's your all-time favorite as of this month, then that is definitely worth reading.
Before we get to our quick rapid-fire summer questions, I want everybody to hear a little bit more about Anne, the author.
Last year, you released your very first book called Reading People, well done. Now you have a new one coming out this fall, right? Can you tell us more?
Anne: Yes!  It's calledI'd Rather Be Reading: The Delights and Dilemmas of the Reading Life, and it is an essay collection on the reading life.  So by a reader, for avid readers. And I talk about things like how it shaped my life in ways, I didn't even recognize at the time, to live the first 13 years of my adult life in the house next door to the library. I talk about the problems only bookworms understand.
Jen: Fabulous, what a wonderful book, a reader's book. How exciting that you are finding a way to build a whole life doing what you love. I just think that is so phenomenal.
Speaking of reader problems that they would understand specifically: I would just love for you to tell my listeners because I just know some people are out there thinking, Oh my gosh, I literally want to read every one of these—I just made a list of 20 books—but they are working and they are parenting, and they are neighboring, and they are managing homes and lives. So I would love for you to tell us, when do you read? How do you make and find the time to craft such a reader's life? Because I think it's so good for us, so good for our minds and our hearts and our souls. So what are your tricks on that?
Anne: My first trick is to spend a week at the beach every summer, because I literally read a book a day when I'm there. A lot of that is because I'm choosing books I can read really fast. I'm choosing those summery thrillers. I read the new one from Louise Miller, which is called the Late Bloomers' Club. I read the new one from Liz and Lisa called Girls' Night Out. They're designed to be read really fast, so that helps. I also read some other books that I've been meaning to read for a while. Because when we go to the beach, my youngest is eight now. He's not going to, like, nobody has to help him with his floaties. He can almost put on his own sunscreen, so I can actually read. It's nice to know that you have that stretch in front of you.
But really, I try to build it into the rhythm of my day. I mostly think reading for a living, and you do this too, is a great thing. It can verge into like, Oh my gosh I can't believe I have to read more books because it's my job, blah. 85% of the time, it's really a good thing because it holds me accountable. I need to read, and so I might as well enjoy it.
I love to read during that time of day about 2:00 in the afternoon when my brain is like, "Thanks we're done for the time being." I just always have that afternoon slump, and I have to make myself do it. But I know I'm not very productive during that time. Reading is a form of productivity, so I try to take like a 20-minute break and get a cup of iced coffee or something and I do that. I also read religiously every night before bed.
Jen: That's it. That's it for me too. And because I travel for a living, I read when I travel. I'm like you, I'm a super-fast reader. And so I know that I need one book for the plane ride there, and I need a second book for the plane ride back. I like to read at night as well.
But I actually like your smart idea about the 2:00 reading break. My productivity right after lunch just tanks, all of a sudden I can't think of how to . . . I don't know anything. That's when I stop knowing something. I can't write a sentence, I don't know what I think about anything, I don't know why I have a job. And so that is actually a really smart way to put a little bit more gas in the tank, and possibly come back more productive after. What a great suggestion.
Okay. So listen, by the way, excited about your new book.
Anne: Thank you.
Jen: It's just wonderful, I'm so happy for you. Frankly, if I'm you and I'm literally writing books about reading, then reading is work. So I would schedule in two hours off of my workday to be a reader because, hi, it's how you're making a living. So you have my permission to do that.
Okay, so these are just quick summer favorites quizzes that we're asking everybody in the summer series, and so you could just fire it off. What is your favorite summer drink?
Anne: Okay. So I'm in Louisville, Kentucky, and right up the river we have Rhinegeist Cincinnati Brewery, or whatever that term beer people use. They have this rosé ale that's basically sparkling rosé in a can called Cidergeist, and it's amazing.
Jen: That sounds amazing, that is perfect. What's your favorite summer clothing item?
Anne: Do sunglasses count?
Jen: 100%.
Anne: I like cotton tank tops. Breezy, not hot.
Jen: Do you like them loose, or do you like them fitted?
Anne: Loose.
Jen: Yes, just the less things to be touching us, the better. Okay, how about—and this could be anywhere. It could be inside, outside, near, far—what's your favorite summer location?
Anne: Front porch swing.
Jen: That's good, you know that makes me happy. I'm a porch person.
Anne: Well and for one it means, if I can be there, it's not smoking hot.
Jen: That's a good point. So we have an amazing porch too, where it's the location of a ton of our life. But come like mid-July to mid-September, it's just a wasteland. It's just a barren wasteland. We can't even be out there unless we just want to melt into the ground.
Okay and finally, this is a twist on our favorite Barbara Brown Taylor question that we asked everybody. What is saving your life this summer?
Anne: Okay, this sounds so counterintuitive, but it's the kids being off school. I love my kids, I'm glad they're around. But I have a job, and it seems like it should be harder to have them home all the time. I love my kids, and also I love that they don't have to be anywhere, or get picked anywhere. Yeah, every single day nobody has after-school activities, so we're doing stuff, but we're not doing it so relentlessly and it feels like wide-open spaces.
Jen: Totally, absolutely. Totally, no homework, no projects, no Can you help me get this printed?, no I'm going to be late for soccer. None of it, it is like a blank check of fun.
Okay, so listen, thank you so much for bringing all these fabulous recommendations. I have not read a ton of the books you've recommended, so I feel thrilled about this because in the summer I read so much and so fast. I'm constantly trying to backfill my list, and so this is perfect. Again, listeners, we will have literally every single book we mentioned linked over my website, under the Podcast link. So never fear that you're not going to remember it all. Before we jump off here, can you tell everybody how can they find you? Where do they find you, where do they look for more of all this wonderful conversation we've had?
Anne: Sure. My main home base on the Internet is ModernMrsDarcy.com. That's my blog. And we also do events, and you can find my books at AnneBogel.com. And the podcast What Should I Read Next? is where ever you get your podcasts.
Jen: Love it. Good job, you. Thank you for being on the podcast today.
Anne: Thank you for having me.
Jen: Just gave you warm fuzzies, like, Yay, summer! Books! Reading! Everything's good!
Anne: All the good things.
Jen: So phenomenal. I also want to tell you that I feel like sending you a bill because this is going to cost me. This is for sure going to cost me.
Anne: You were on the record as loving to buy books, but that does seem fair. You know where to track me down.
Jen: That's a great point. Okay, thanks for being on today.
Anne: It was my pleasure, thanks for talking books with me.
Jen: Anytime, happy summer.
Anne: Thank you, you too.
Jen: Well you guys, that episode probably officially cost me $100 because there is a 0% chance that I am not going to go buy half the books that we mentioned. So I'm sorry in advance for always recommending these amazing books to you. People are always telling me they have to stop listening to my podcast because they need a new budget just for books. Anyway, sorry but I'm not sorry. Anne is so delightful, there's nobody that I'd like more to talk to than somebody who loves books and reading. So, there.
You've got some phenomenal summer options in your hands for any amount of reading you're going to do. Don't forget audiobooks. If you don't have time to sit and read a book with your eyeballs, put them in your earbuds while you're doing your errands, while you're running around. There is plenty of ways to get this reading in that doesn't necessarily involve sitting in a chair.
So thanks for being here for the summer series. You guys, we have more, we have more. If reading is not your thing, just stick around. We've got more summer stuff coming up with some really fun guests. This series is just giving me life, I love it. It's just making me feel happy in my heart.
Thank you for listening. Thank you for coming week, after week, after week. Our retention rate on listeners is so high and that is you, that is you. You just come back every single week, it's crazy. Just absolutely crazy.
So on behalf of my assistant Amanda and my producer Laura, we are so glad to bring you this podcast. We love doing it for you. We love, frankly, doing it for ourselves. If you enjoy it, that's just a bonus.
Guys, have a fabulous week. And don't forget to come back, because we've got more to come in the summer series. See you next time.
Narrator: That's it for today's show. Hope you enjoyed this chat. Be sure to subscribe to my mom's podcast and give it a "thumbs up" rating if you like it. From the whole Hatmaker family, hope you have a great week and see you next time!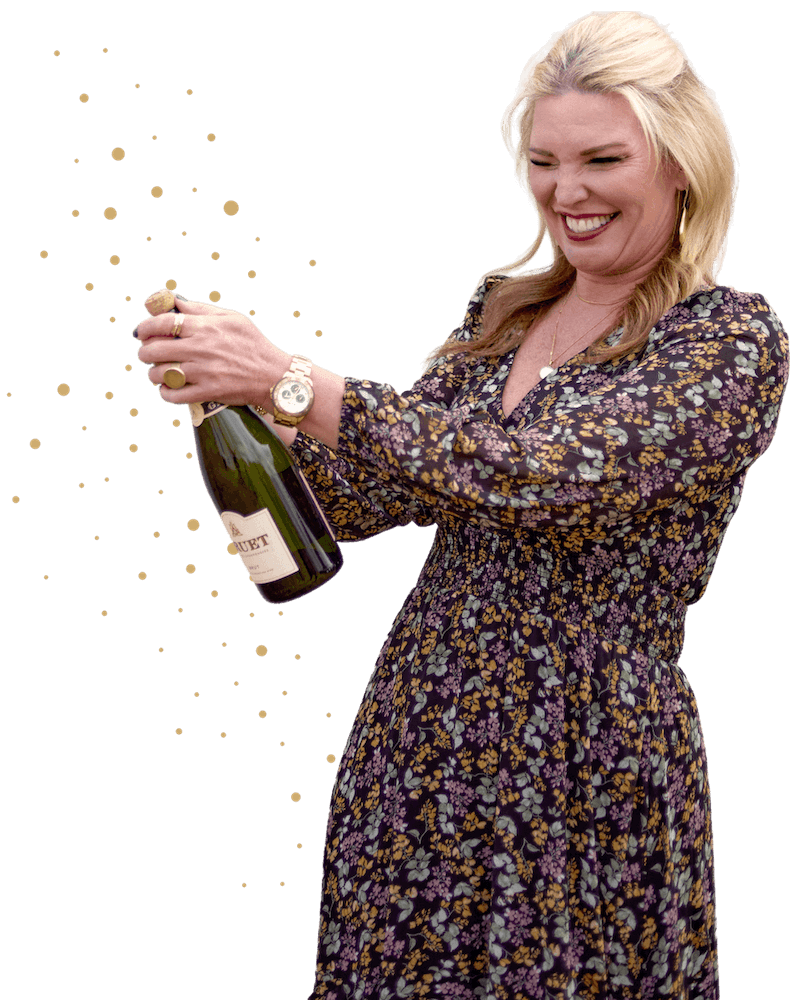 Shop Jen's Faves
From exclusive, limited-edition items to my must-haves, check out all my latest faves.
GET MY FAVORITES
Take a peek around
If you're not sure where to begin, I got you, friend. I'm always bringing you something new to enjoy.
Read More About Jen