Episode 07
This week, we're wrapping up our celebration of small wins amid the 2020 dumpster fire, and we're asking ourselves two questions: where we go from here, and how do we say yes what's ahead? Savvy businesswoman and bubbly star of TLC's Say Yes to the Dress: Atlanta Lori Allen has said yes to many things in her life: launching and running a successful bridal boutique for 40 years, fighting breast cancer, and managing the roles of wife, mom, grandmother, and daughter of aging parents. Lori and Jen break down how to push through resistance to change and break through to accept the next yes, even when we don't know what's ahead.
Hey, everybody, Jen Hatmaker here. Welcome to the For the Love Podcast. So glad that you're here today, and you're going to be too. Oh, man, you guys. We're doing a series called For the Love of Small Wins, which is exactly what it sounds like. We just got here to the back half of 2020 as a team and said, "Where's the joy?" Like, where's the victory, where's the win, where's the happiness? Where's the encouragement? Let's bring it to the table.
And so it's just, we've all been forced to do so much major pivoting this year. When so many of us were already at critical mass, having to weather all this change in real life, making sure that we're keeping our families safe, that we have enough in the bank to make it for the next little bit, it's just hard. It's just hard. And I know that, if you're anything like me, I lay down at night and then my brain wakes up and it wants to think a million thoughts in a million different directions. It can just be paralyzing.
So my next guest today has a little advice on how to get through this next day, this next season, just by saying "Yes" to the very next thing. Not all of it, not the whole thing, just the very next thing. You guys, get excited, because on the show today we have Lori Allen. She knows all about the magic of saying yes.
She's an entrepreneur who founded one of the largest boutiques in the country, called Bridals by Lori. You probably know her as the star of Say Yes to the Dress: Atlanta on TLC. Every one of you who planned your wedding when you were in kindergarten probably just squealed. Even if you're not super into weddings, you're going to love meeting Lori today, because she is this really savvy businesswoman who has seen it all and endured it all, and kept her business and her life and her family going through every single bit of it.
She has said yes to all kinds of different roles. She's a wife, a mom, a grandmother. She's the author of a brand new book called Say Yes to What's Next. She's a breast cancer survivor. We talk about all of this in this fun and lively interview.
I actually loved this conversation, y'all. She's as fun as you think she is. And not only that, Lori is a wise teacher who shows how to push past our resistance to change, and helps us to see the small wins that we can find when we finally let our shoulders down and just say "Yes" to the next thing. Just to the next thing. By keeping ourselves open, by staying open and engaged and curious, these are the tools that help us travel to the next spot in our story.
Of course I asked her, "Tell me about a crazy bride", I asked her everything, you guys. I asked her what… Listen, this was my moment to talk to Lori Allen, so if I wanted to know, I asked her. We talk about the show, we talk about her store, we talk about it all. You guys are going to love it, you're going to enjoy this so much. I'm so pleased to share my conversation with the absolutely delightful Lori Allen.

---
Books and Resources Mentioned in This Episode:
Say Yes to the Dress: Atlanta on TLC
Say Yes to What's Next by Lori Allen
---
Stay Connected with Jen Hatmaker:
FACEBOOK | INSTAGRAM | TWITTER | YOUTUBE | WEB
Thanks for listening to the For the Love Podcast!
XO – Team Jen
Find your perfect-fitting bra, and get 10% off your first purchase at https://thirdlove.com/forthelove
Find beautiful self-care gifts that are giving back! Use code FORTHELOVE to get 15% off the whole shop at www.thistlefarms.org
Get cash back for everyday items at the grocery store! Download the app for FREE today at the Apple App Store and Google Play!
Check out all the amazing shoes—and bags!—available right now at https://rothys.com/forthelove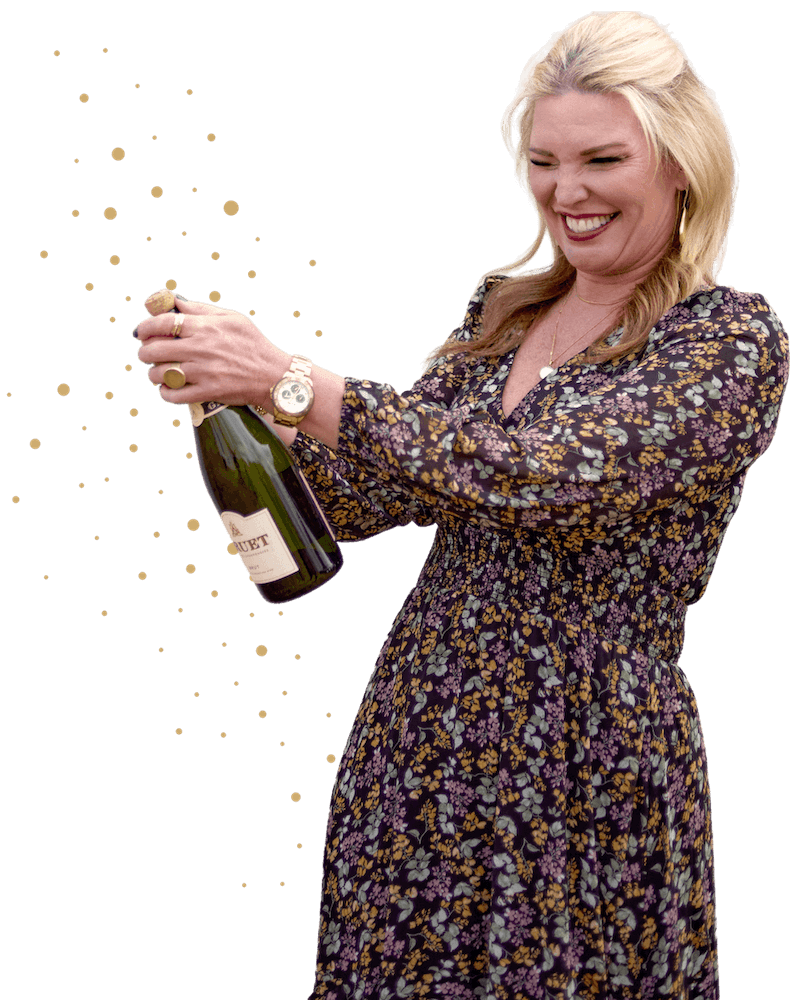 Shop Jen's Faves
From exclusive, limited-edition items to my must-haves, check out all my latest faves.
GET MY FAVORITES
Take a peek around
If you're not sure where to begin, I got you, friend. I'm always bringing you something new to enjoy.
Read More About Jen