Ambition is a Girl's Best Friend: Priyanka Chopra Jonas on Reconnecting with Our Dreams
Episode 07
Over the past year, we've had to put our dreams on hold. We cancelled vacations, missed family gatherings, and constantly wondered, How long will my life look like this? But those spaces in our calendars have given us margin to think about what's next for us. And as we continue our For the Love of Reconnecting series, we're going to go out on a limb and thinking about what it looks like to reconnect with our dreams. And our next guest, Priyanka Chopra Jonas knows all about that. Priyanka's a triple-threat: she's an actor, a social activist and now the author of a brand-new memoir called Unfinished. Jen and Priyanka trace Priyanka's winding path from India to the US as a teen, and how she's leapt with both feet into new projects and challenges and discovered that being willing to fail is an important part of leveling up and investing in ourselves. Jen and Priyanka dive into why it's so important to normalize ambition in women and girls, and why putting boots on the ground is crucial to making our dreams a reality. 
Hey, everybody, Jen Hatmaker here, your host of the For the Love Podcast. Welcome to the show, I'm delighted to have you.
Right now, if you've been listening along, we are in a series called For the Love of Reconnecting, which felt like the exact way to start 2021. After a year of disconnection in every possible way, what could it look like for us to begin the hard but important work of reconnecting?
Today we're talking about something that honestly, you may just kind of want to say, "You know what? No thank you. Not after this year. Not yet." Because we're talking about reconnecting with our dreams, our visions for our lives. Dare I even say the A word–ambition?  And I understand that could hit you in multiple ways, that it feels like a hard thing to think about.
But on the other hand, what better time than now, right? What a better time than now, as we are beginning to enjoy the promise of emerging, and we've had all this time to think, we've had all this time to imagine, to innovate, to dream. Why not now? I think we need to reconnect with our dreams, frankly, in order to be the people we want to be, but that we have to be.
So I am absolutely thrilled to have a beautiful human on the show today. We have Priyanka Chopra Jonas, because she's literally the definition of fulfilled dreams. We're going to talk a little bit about her journey to get to where she is, her level of hard work and confidence is a testament to what happens when your ideas and your work combine to create something wonderful.
So of course you already know Priyanka, but let me fill you in on her. Priyanka is a multi award-winning actress and producer, and one of the most recognized personalities in the world. She's a former Miss World winner, and she has appeared in more than 60 films. You might remember that in 2015, she made history as the first Indian-born actor to lead an American network TV series when she starred in ABC's Quantico. Obviously, in addition to acting and producing, Priyanka has done incredible work with UNICEF for more than a decade. And today she lives in Los Angeles with her husband, Nick Jonas, and their three dogs.
And she has struck out in a whole new frontier yet again because she's just written a beautiful memoir called Unfinished, and it's a delight to read and we're going to talk about it today. You're going to really enjoy her.
Priyanka said some really wise and sage things today that I am going to think about for the rest of the week. I appreciated her perspective, and she changed my mind on a couple things in a wonderful way. You're going to love it. I am absolutely pleased to welcome to the show, the very wonderful, Priyanka Chopra Jonas. 
---
Books & Resources Mentioned in This Episode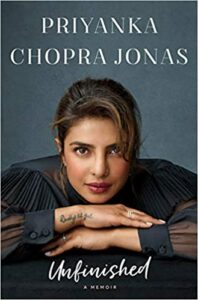 Unfinished by Priyanka Chopra Jonas
---

Stay Connected with Jen Hatmaker:
FACEBOOK | INSTAGRAM | TWITTER | YOUTUBE | WEB
Thanks for listening to the For the Love Podcast!
XO – Team Jen
Get 15% your first order when you use promo code FORTHELOVE at american-giant.com
Head to ancestry.com/forthelove to get your AncestryDNA kit and start your free trial
Join the sisterhood today! jenhatmakerbookclub.com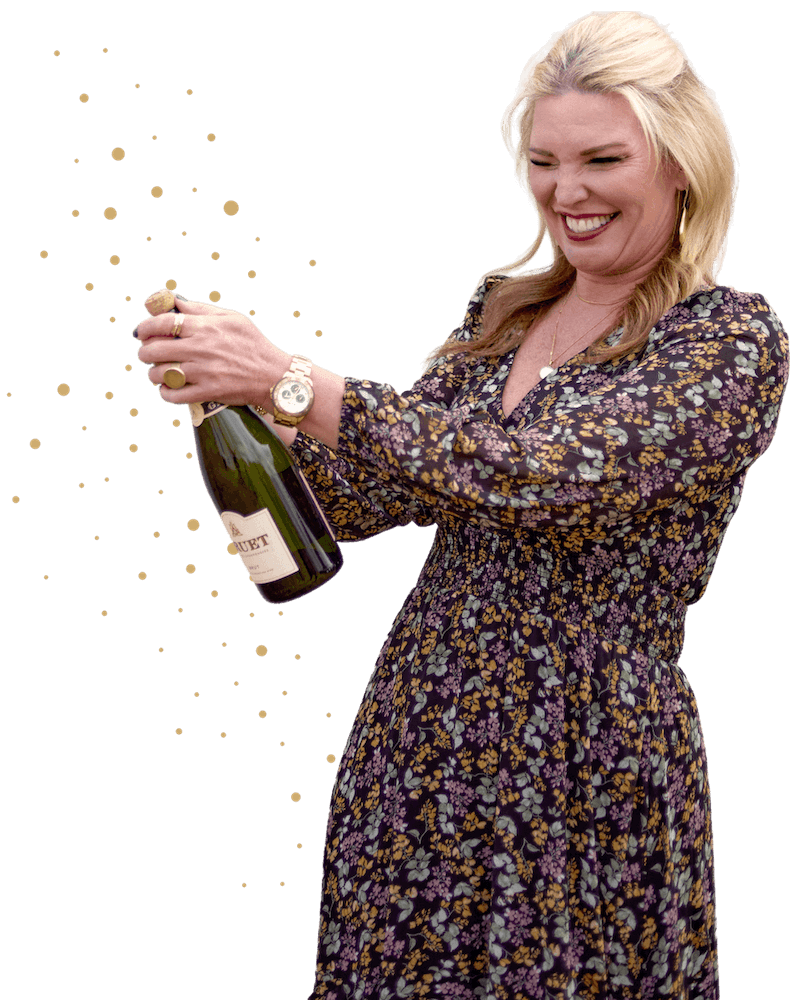 Shop Jen's Faves
From exclusive, limited-edition items to my must-haves, check out all my latest faves.
CHECK OUT MY GIFT GUIDE
Take a peek around
If you're not sure where to begin, I got you, friend. I'm always bringing you something new to enjoy.
Read More About Jen