Great British Bake Off's Nadiya Hussain on Confidence & Mayo Mashed Potatoes
Episode 02
We've got a crush on this series and everyone in it—because FOOD! For the Love of Food, Part 2 is cooking up something new this week as we move into BAKING with a member of the royal family of baking itself—The Great British Bake Off's Nadiya Hussain! Nadiya is not only the Mary Poppins of baking, she's also hosting a brand-new show on Netflix that'll be your brand-new happy place, and it's called—what else?—Nadiya Bakes. Nadiya reveals why she never turned on an oven or baked anything until her 20s, why her husband sent in an application to Bake Off without her knowing (!), and how she learned to be confident in the kitchen and how to keep saying yes to new opportunities. Nadiya shows us that baking doesn't have to be Bake Off-level perfect to bring people together, and promises our mashed potatoes would be better if we just added a bit of mayo to the mix (we'll take her word for it!).
Hey, everybody. Jen Hatmaker here, your happy host of the For the Love Podcast.
Oh guys, welcome. Welcome to the show. I'm tickled that you're here today. You're going to be too. We're in the middle of a series called For the Love of Food. Insert all my obvious feelings about food, food—food people, kitchens, tables, recipes, I love it all. I really love it all. So this whole series is right in my wheelhouse, but today you guys are going to be really tickled about my guest and what a freaking delight she is.
Let's talk about this real quick. I know that for a lot of you baking will take you immediately to a happy place. I know there's a ton of you out there. This is what you do, this is what you're good at. Flipping the oven on, getting your hands into a bowl of dough. It's like therapy. It's like self care. Even meditation sometimes, right? It uses a lot of your senses, it's delicious, you get incredible homemade treats at the end of it. It's something to do with your family, with your kids. I get it. So whether or not you are an accomplished baker or not, it does not matter because my guest today is someone who's not only a master baker, but a master at using her baking—and her sparkling personality to be honest with you—to show love to her family, to her friends, and to us because we get to watch her and read her cookbooks.
I am so thrilled to have on the show today, the one and only Nadiya Hussain. I mean, if you're a Great British Bake Off watcher, then you know. You know that Nadiya is human sunshine, one of the most talented bakers out there. She won season six of the show. By the way, if you've never seen Bake Off, then the very minute you are done with this podcast, literally run to Netflix. I'm not kidding. The amount of people in my life that love Bake Off, it runs the gamut. And then when you're done with Bake Off, go watch Nadiya's brand new Netflix show called Nadiya Bakes, where she not only shows off her excellent baking skills but shares in a really manageable way all the recipes while literally being the Mary Poppins of baking. She really is practically perfect in every way. I'm not kidding. So as if she was not busy enough filming these wonderful shows for us or writing cookbooks like Time to Eat and her latest that is coming out in the US this summer, I just mentioned it called Nadiya Bakes, but you can already watch that on Netflix now.
She is a wife and a mom of three incredible kids, we're going to talk about them too. She's just lovely. I loved this conversation with her, I wanted this to go on and on and on. She's exactly what you would hope for, for those of you who are Nadiya fans. And I'm so delighted to share my conversation with the very wonderful Nadiya Hussain. 
---
Books & Resources Mentioned in This Episode
---
Stay Connected with Jen Hatmaker:
FACEBOOK | INSTAGRAM | TWITTER | YOUTUBE | WEB
Thanks for listening to the For the Love Podcast!
XO – Team Jen
Download FREE today on the Apple App Store or Google Play.
Get 10% off your first month by visiting betterhelp.com/forthelove.
Check out all the amazing shoes—and bags! and masks!—available right now at Rothys.com/FORTHELOVE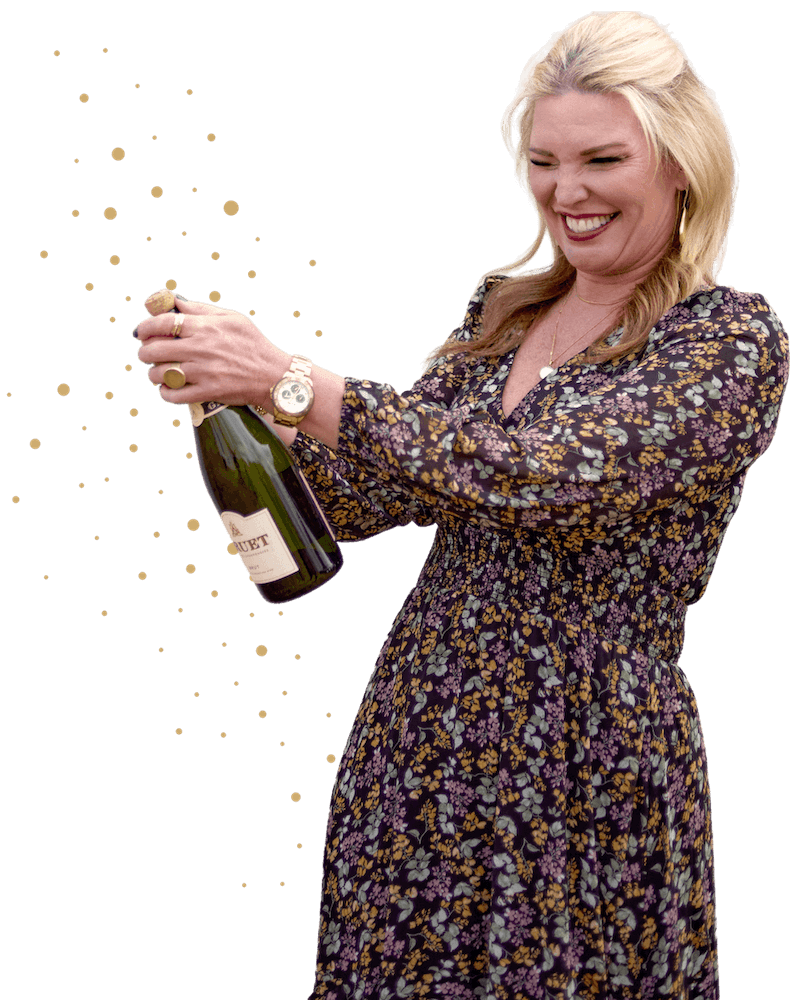 Shop Jen's Faves
From exclusive, limited-edition items to my must-haves, check out all my latest faves.
GET MY FAVORITES
Take a peek around
If you're not sure where to begin, I got you, friend. I'm always bringing you something new to enjoy.
Read More About Jen