Jeff Mauro on the Come On Over Mentality and Proper Sandwich Protocol?
Episode 07
"Come on over." Talk about three words that promise fun's on the way! We're daydreaming of getting back to game nights with our besties, and margaritas with the neighbors, and the great Jeff Mauro is no exception. You may know him as a cohost on Food Network's The Kitchen, or maybe as a winner of The Next Food Network Star. After getting his start working in a deli when he was 15 and later opening his own, Jeff is the larger-than-life sandwich king who's just published a cookbook and launched a podcast—and both are called Come On Over! Jeff and Jen dive into why you *must* establish proper sandwich making protocol, and why it's wise to become friends with your local deli guy. Jeff shows us that food has the power to bring together people of all ages, and after the past year, the "Come On Over" mentality might look different, but we can still find the same spirit of love and connection through a shared meal.
Hey, everybody, Jen Hatmaker here, your host of the For the Love Podcast. Welcome to the show. 
So, you guys, right now we are in a series called For the Love of Food, and I'm trying to think of a series that I have enjoyed more than this one. Just pure enjoyment. I have loved every conversation. I love these food people. I love talking to them. I have so much energy every single time we're on camera and I want them to go on, and on, and on, and today is absolutely no exception. You're going to see. You're going to see how much we laughed and cut up, went so far off script, and off the grid.
You might know our guest today by his original moniker, the one that we learned him through, which was the Sandwich King. So growing up in Chicago, Jeff Mauro, you know him, you love him. He was super immersed in really vibrant culinary experiences from an early age, and big family, big kitchen, big energy. So after going to college he opened Prime Time Deli & Catering. Then he went on to attend Le Cordon Bleu. And then, where I met him and probably you did too, he went on to win the seventh season of Food Network Star, which was really his launching pad. He ended up with his own Food Network show, Sandwich King, and now he's such a clever and funny cohost on The Kitchen. And we talk about this too, at the beginning of the pandemic he started Come On Over Podcast with his sister, and it's just so funny, and wild, and irreverent.
He delivers his mouthwatering delights right to your doorstep through Mauro Provisions and he's the host of the brand new show, Kitchen Crash, on Food Network. His debut cookbook, which we just absolutely yammer about in this episode, Come On Over, released into the world yesterday. And oh my gosh, you guys, he's got like a jalapeno popper grilled cheese in there. Do you know what I'm saying? This is the stuff.
He is the expert when it comes to hosting people and having them over for food, our favorite thing to do in the world. And we're going to talk about this idea of hosting and how to do it well. He's got some rules. He's got some laws. But in between all this, we just told a bunch of crazy stories today, and we cracked ourselves up. I don't know how we got there, but we found a way. You're going to love this hour. This is going to be so fun for you. I'm so happy that you tuned in. So pleased to share my conversation with the absolutely delightful Jeff Mauro.
---
Books & Resources Mentioned in This Episode
Come On Over: 111 Fantastic Recipes For The Family
That Cooks, Eats, and Laughs Together by Jeff Mauro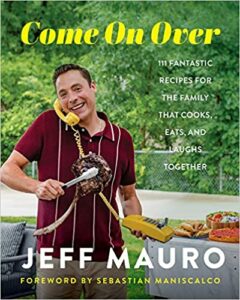 ---
Stay Connected with Jen Hatmaker:
FACEBOOK | INSTAGRAM | TWITTER | YOUTUBE | WEB
Thanks for listening to the For the Love Podcast!
XO – Team Jen
Policygenius has saved customers up to $1,055 per year compared to their current home & auto policies. Head to Policygenius.com to get started!
Get 15% off plant orders of $100 with promo code FORTHELOVE at bloomscape.com
There's strength in every family story—learn more about yours at Ancestry. Head to my URL at ancestry.com/forthelove to start your free trial.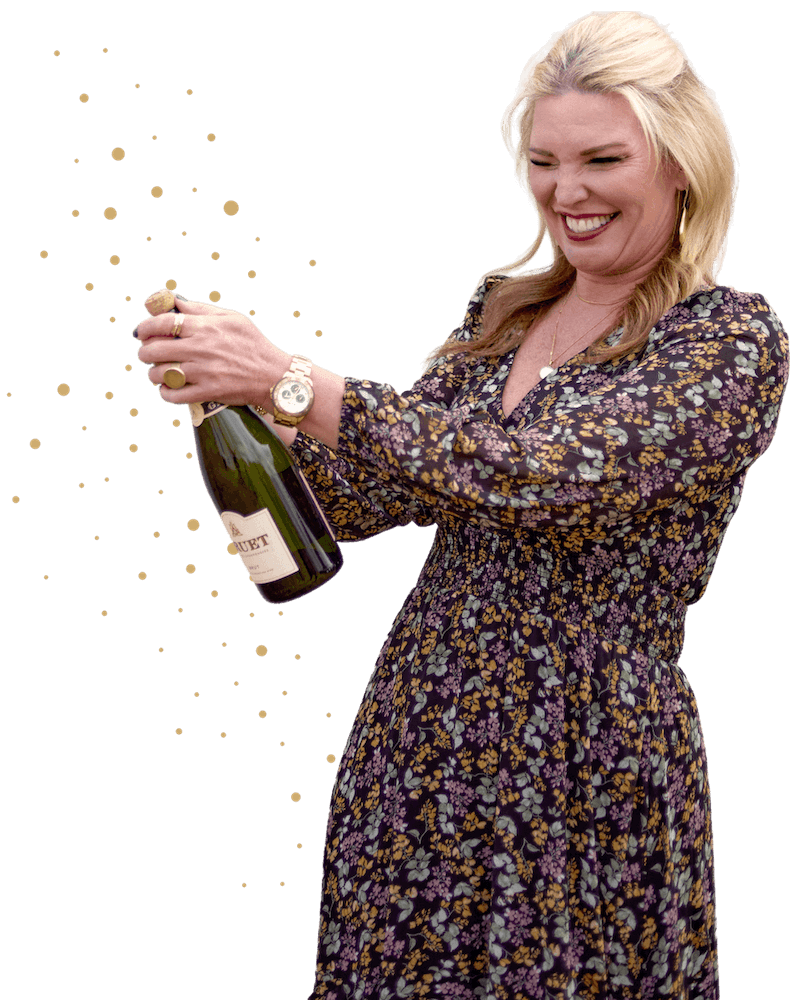 Shop Jen's Faves
From exclusive, limited-edition items to my must-haves, check out all my latest faves.
GET MY FAVORITES
Take a peek around
If you're not sure where to begin, I got you, friend. I'm always bringing you something new to enjoy.
Read More About Jen