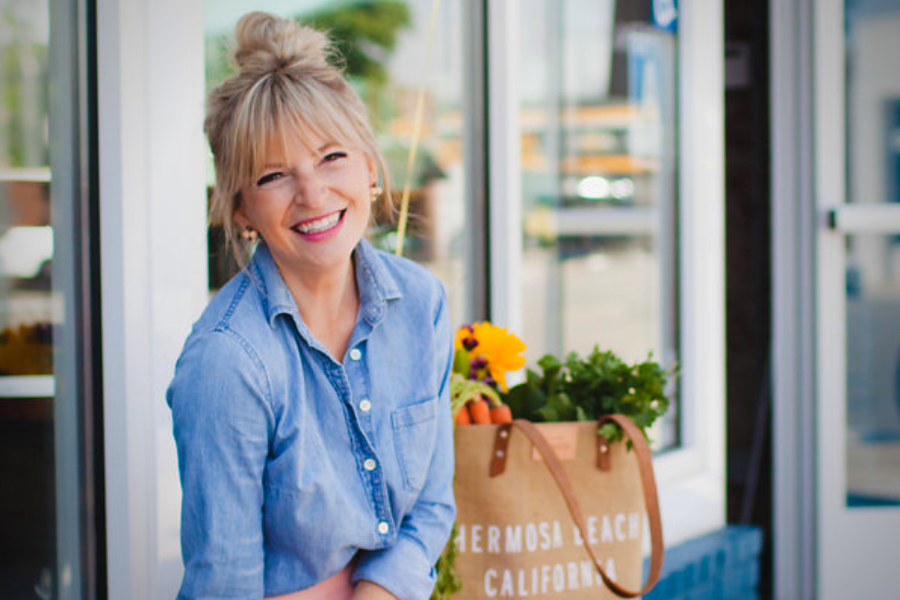 Thai Food, Traveling with Knives, and Connections at the Table: Bri McKoy
Episode 03
We hope all you foodies out there have been enjoying the Food 2.0 series. But we know some of you saw what this series was about and thought, I can't cook, I've never cooked, I will never cook, and you can't make me! Listen, we get it—cooking isn't everyone's bag. It wasn't Bri McKoy's either. Bri's an accidental home cook turned cookbook author, and her foray into the culinary space started when her husband refused to build a home out of their collection of Thai takeout containers. Bri reluctantly learned what a pinch of salt was, how to literally toast bread, and that onion casseroles perhaps aren't the best idea to serve, well, ever. Bri watched a lot of Food Network and honed her craft, and since then she's found a love for traveling with knives, and as a military wife, she's learned food can be an easy way to bring people to the table and build community. Jen and Bri share some of their most epic kitchen failures, divulge the biggest lessons we can learn from standing over a stove, and reveal their can't-live-without-it kitchen gadgets. Bri shows that food fills our days with simple joy and helps us forge new relationships with people in ways we never thought possible—even over a Zoom cocktail.
Hey, everybody, Jen Hatmaker here. Welcome to the For the Love Podcast. I'm so glad you hit Play. 
You guys, right now we are in a series called For the Love of Food. I probably do not need to explain to you why I wanted to do a series like this. I love food so much. I love how it brings us together. I love how it gives us a place to be creative. I love that we get to eat it when we're done, and I love food people. I find food people some of the most delightful friends and colleagues in my entire repertoire, and so today is such a fun day. You're going to enjoy this conversation so much. It's so cute.
First of all, I obviously love to cook, but not everybody does. Some people hate cooking, and I am here to tell you that is 100% okay. You don't have to like to cook to enjoy good food. You've heard me talk a million times about the ways that food can be a connecting point to other people, to our families, even to our history. And, again, you don't have to be an amazing cook to enjoy food like that.
Maybe you are interested in a go-to recipe or two to have in your back pocket. Or, maybe you're like, "I'm at the starting line. This is not something I ever learned. I didn't grow up with it. I don't really know where to start. I'm intimidated by it. I'm interested in learning a little bit more than what I know." 
Well, I have an incredible guest today that's going to speak into that, I am so excited to have on today Bri McKoy. Bri labels herself as an accidental home cook, and we'll talk about what that means because she also did not grow up cooking. She tells a couple of hilarious stories about her early forays into cooking words that she was like, "What does this even mean?" Hysterical. Made me laugh so hard.
Bri has an incredible food blog called Our Savory Life, and it's jam-packed with easy, healthy recipes that do not require 17,000 ingredients that you do not have. One of the things that I really love about Bri is that she shows this sort of life-giving power of food, not just in the sense that it keeps us alive, but it actually helps us to live. It makes it possible to form connections and break bread and meet our neighbors as we move into different stages of our lives and helps us reach across the aisle and form beautiful relationships with people both inside and out. We're going to talk about that as well, plus our favorite tools, what we absolutely cannot live without, our weird quirks, what our favorite recipes are right now. It's all in here today, you guys. 
You're going to love Bri, and you are going to love this conversation. We laughed and we laughed and we laughed and we laughed. Delighted to share my conversation with the talented, the very bubbly, the very darling Bri McKoy.
---
Books & Resources Mentioned in This Episode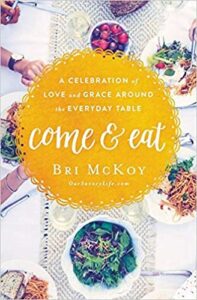 Come and Eat: A Celebration of Love and Grace Around the Everyday Table
by Bri McKoy
---
Stay Connected with Jen Hatmaker:
FACEBOOK | INSTAGRAM | TWITTER | YOUTUBE | WEB
Thanks for listening to the For the Love Podcast!
XO – Team Jen
Ready to learn how to live healthier? Sign up for Noom today at noom.com/forthelove
Get 15% your first order when you use promo code FORTHELOVE at american-giant.com
Start exploring your family story today! Head ancestry.com/FORTHELOVE to get your AncestryDNA kit and start your free trial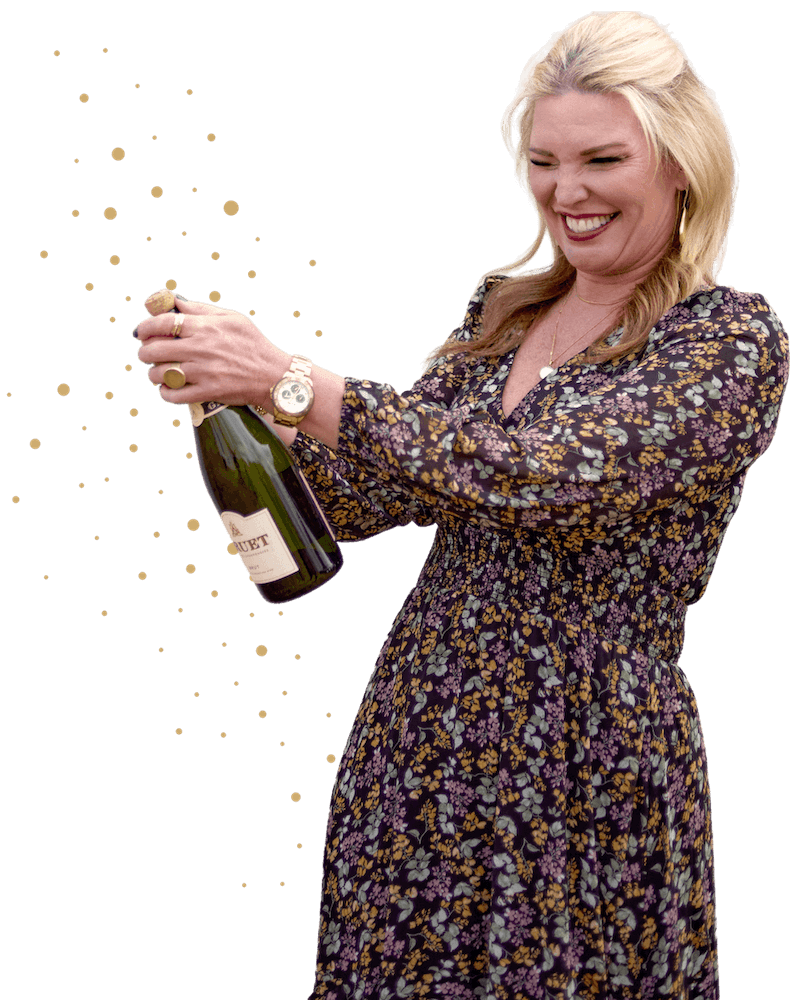 Shop Jen's Faves
From exclusive, limited-edition items to my must-haves, check out all my latest faves.
GET MY FAVORITES
Take a peek around
If you're not sure where to begin, I got you, friend. I'm always bringing you something new to enjoy.
Read More About Jen