Learning to Love The Image in the Mirror with Jess Connolly
Episode 05
In our For the Love of Transitions series, we've been looking at and evaluating the chosen and unchosen changes so many of us experience in the various seasons of our lives. In the category of chosen changes, we have found that so many women would welcome one in their lives, and it's to develop a positive view of our bodies. Think back to the first time you had negative perceptions of your body. Were you 13 and getting ready for the homecoming dance? Maybe you were younger—9 years old at a pool party and realizing that your body looked different from your friends—and different then didn't seem good or unique—different always equaled bad. Pile on top of those early perceptions the barrage of images presented to us by the beauty industry who constantly hammers home the quest for perfection—and reminding us that our bodies aren't it. We've become so entrenched in the values of a world that seems to celebrate the way a person looks over who the person is. With a whopping 98% of women saying they wish they could "fix" something about their body, we can't have enough positive body conversations to turn the tide on the lies we've been fed and that we tell ourselves. And to bring that conversation to our podcast community this week is Jess Connolly, who is a life coach, a Bible teacher and author whose new book is called Breaking Free from Body Shame. Jess and Jen dig into the origins of our body negativity, talk about ways we can each be nicer to our own bodies, and why it's important to resist the "perfection persona." 
Hey everybody. It's Jen Hatmaker. Welcome to the For the Love podcast. Whoa, I'm glad you're here today. Right now we're running a series called For the Love of Transitions and it has been really powerful. We've been talking to guests who are, in some way, transitioning from one thing to another. Some of these transitions are chosen. People are choosing a new perspective. They're choosing a new space in their life. They're choosing a new stage. And some of these transitions have been handed to our guests. Life said, something now is never going to be the same, but one way or another, we are talking about how to manage that. That's going to happen to every one of us. If it hasn't happened to you already, just live longer. You will experience transitions in your life.
Today's topic is no exception to how important these have been. So I know for sure that I am not the only woman who looks in the mirror and instead of acknowledging and appreciating my body for being such a good partner in this life, for carrying me every single second that I have been alive. I choose instead to start picking apart the way that I look, bit by bit, head to toe, just this full scan of everything that's wrong. Why this doesn't fit some impossible standard that I have even given myself, forget what the rest of the world has to say about it.
We try so much to show grace to other people. And we're kind to other people about their bodies. But for some reason, when it comes to this, we can't show it to ourselves. There was a recent study done that showed that 98% of women struggle with their body image. 98. 98. I mean, when did that struggle start? 13, 11, 5? I mean, that is incredibly telling that women are that mean to our own selves. I think we know that this comes from a myriad of places. We really and truly get it from the beauty industry. They are selling an image. They are selling products. They are selling young and thin.
We get it from social media. We get it from the own mean drum beat of our own thoughts that this is what beauty looks like. This is what my body should look like, because I see this person look like that. Or there's a product telling me that there's something so deeply offensive about my crow's feet on my eyes. That if I will just plunk down $35, I can just get rid of those. The thing is, those are not neutral messages. We get those so often that I don't even think the majority of us realize that we are. It's the air that we breathe, literally, everywhere, all the time. And so that is so consumed. I'm not even sure we're aware of how much that has formed our thoughts. Formed our perceptions. Formed this sense of body hatred that apparently almost every single woman walks around with.
So, what do we do? I don't want to live like that. I have been working really hard on this. If you've been around my leadership for the last few years, you know that I talk about my body in a new way than I ever have. My first teacher in this really was Dr. Hillary McBride who taught me to call my body a she or a her. And to talk to her in a different way. And that began a process for me of reevaluating how it is I think about my body, talk about my body, treat my body, partner with my body. It's been pretty revolutionary for me. Learning to love this body as a partner.
Because I want this for you too. I really do. Gosh, I want it for my daughters. I would love to see us break the stranglehold here. And I think that we can, to be honest with you. We are not doomed to be a victim to this disorder thinking. We really aren't. We are powerful change agents inside this conversation. And so you're going to see this in today's episode, because I am bringing you my friend, Jess Connolly.
I don't know if you follow Jess, but you should. She's a best-selling author. She's a speaker. She's a Bible teacher. She's written multiple books, including You Are the Girl for the Job. I always loved that title. I told her how much I love that title. Wild and Free. And then her newest book that we're talking about today is called Breaking Free from Body Shame. Her work is rooted in faith and her understanding of what God ever said about our bodies. What does He think about them? How did He make our bodies and why and what for? His pleasure in creation, including these bodies of ours. How He created desire inside of us. That every bit of us from head to toe was always only good, good, good. Me, you, everyone. Good, good, good. Only good.
Jess teaches women that the heart and our intentions and the goodness that we have to give to this world is just the most important thing. And our bodies are the gift that we get to use to live like that, to live in full freedom. It's a really powerful message. You're going to hear language today, I think that may be new to you. You may be like, I don't hear women talk about other women like that. I don't hear women talk about bodies like that. I think there'll be several moments in the conversation today that you kind of get stopped in your tracks and go, huh, hmm, never said that before. Never heard that before. Never thought of that before.
You're going to love it. You're going to love Jess. She is so delightful. So dear, so genuine. Being sincere and genuine are my top three important qualities. And so she is who she is all the time and that matters to me. And she's really offering us some beautiful leadership right now. So I am absolutely pleased to share my conversation with the beautiful inside and out, Jess Connolly. 
---
Books & Resources Mentioned in This Episode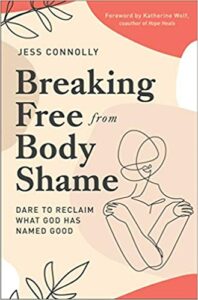 Breaking Free from Body Shame: Dare to Reclaim What God Has Named Good by Jess Connolly 
Dr. Hillary McBride's 7 Steps To Grasp Big Feelings During Hard Times 
---
Stay Connected with Jen Hatmaker:
FACEBOOK | INSTAGRAM | TWITTER | YOUTUBE | WEB
Thanks for listening to the For the Love Podcast!
XO – Team Jen
Check out all that ABLE has to offer today at livefashionable.com and get 20% off sitewide, with my code, 20JEN.
Head to jenhatmakerbookclub.com to join in on the fun today!
Visit jenhatmaker.com/shop to pick up your new favorite t-shirt or hat today.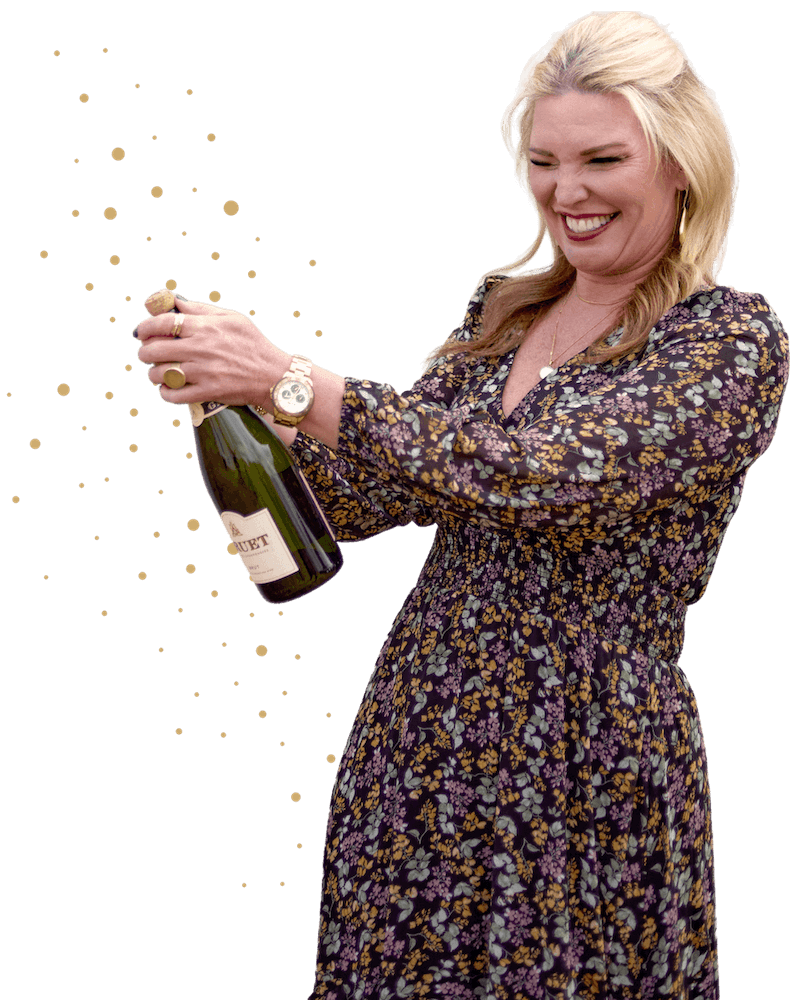 Shop Jen's Faves
From exclusive, limited-edition items to my must-haves, check out all my latest faves.
GET MY FAVORITES
Take a peek around
If you're not sure where to begin, I got you, friend. I'm always bringing you something new to enjoy.
Read More About Jen