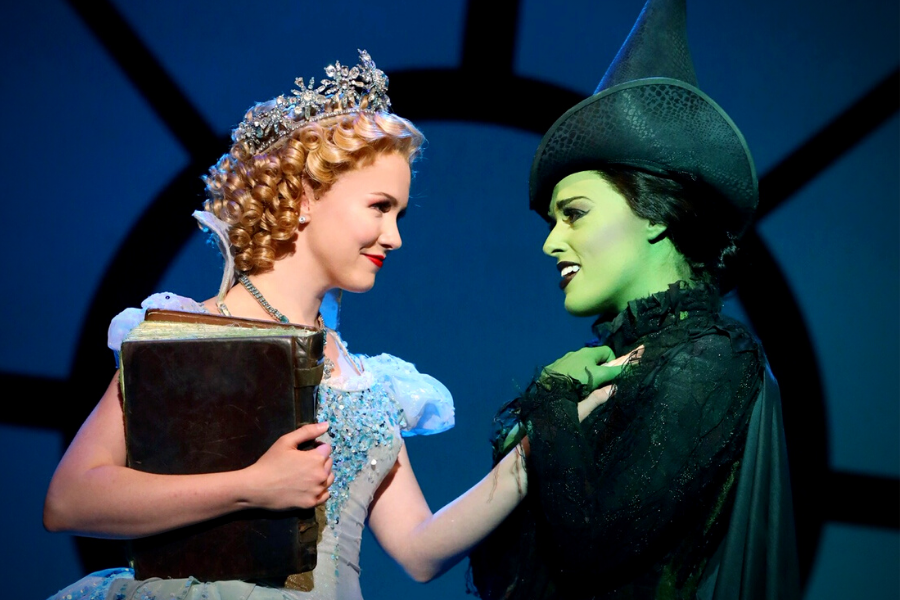 The Double Name Witches, ft. Wicked's Mary Kate Morrissey and Ginna Claire Mason
Episode 01
This week we are rolling back the curtains and kicking off a brand new series, For the Love of Broadway…so dim the lights and get ready for the absolute blast we are going to have here! To kick off this series we are welcoming two of Broadway's best—Mary Kate Morrissey and Ginna Claire Mason, aka, Elphaba and Glinda. You know, the witches from Wicked? Yeah, those ones. Mary Kate and Ginna Claire, affectionately referred to as MK and GC, are going to take us through their journeys to the big stage and bright lights. We also get to learn all about the business, Double Name Witches, they started last year teaching the next generation of performers and how that work has enhanced their own abilities on stage and off. But more than that, we get to learn about the connection these real-life besties share and how that has saved them both many times. Jen, MK, and GC chat about the anxiety of live performance, why live theater is more important now than ever before, and how we can all get ready to experience our first show again after the Great Pause.
Hey, everybody. Jen Hatmaker here, your host of the For The Love Podcast. I'm so delighted to welcome you to the show, because today, we're kicking off a fabulous, star studded series called For The Love of Broadway. I am a long time Broadway fan. I have seen, I don't even know how many shows in New York on Broadway and as they tour around the country, I am such a fan.
I love everything; the artistry, the drama, the dancing, obviously the music, the orchestra. There isn't a bit of it that I don't love. I like the costuming. I love the lighting and the staging. I just cannot get enough of it. I've never seen a Broadway show I didn't love, never. So, we started dreaming this one up like, "You guys, Broadway, theater in general brings us so much joy, collectively. What if we invited a bunch of Broadway greats to the show, and let's talk about what it's like in front of the curtain, what it's like behind the curtain." And as you probably know, Broadway is back, friends.
So, I have not been excited about something like this in such a long time. There is just something about live theater and performance that makes my soul happy. I sure hope that a lot of you have had the privilege of experiencing this, as well. This series is going to make you as happy as it's making me. And for those of you who have yet to see your first live show, you're going to be primed and ready to experience the absolute magic of live theater, after hearing from these wonderful people. So everybody get excited because this week, we are talking to Mary Kate Morrissey and Ginna Claire Mason, who were both part, and when I say part, let's go ahead and call them the leads of a little, tiny show called Wicked.
There's not that many shows as well known as this one. These double name witches are going to give us the inside scoop. One thing to know about Jen Hatmaker, I have seen Wicked, I think six times. I've seen it all over. I've seen it in Austin. I've seen it in San Antonio at The Majestic, and then I've seen it on Broadway multiple times because I just love it. I just love it. It is everything magic that Broadway should be. This was one of my absolute favorite Broadway shows.
So before I bring these phenoms onto the show, let me tell you about them. Ginna Claire is a Nashville native who performed in regional productions of Thoroughly Modern Millie and Hairspray before she made her way to Broadway as part of the cast of Newsies, and then Wicked. We're going to talk about all that, where she plays Glinda, as part of the Broadway company. Glinda! Glinda! Glinda, the Good Witch. It's Glinda, y'all. Pink, and sparkly, and sweet, and charming. So, that's Ginna Claire.
Mary Kate is from a small town in Pennsylvania. She stared in several off Broadway shows before making her way into the cast of the Wicked tour as Elphaba. Yes, Elphaba. Elphaba, the Green One. Misunderstood and beloved. Now Mary Kate is in the touring production of Mean Girls, staring as Janice. I saw Mean Girls two years ago and it is phenomenal. Also, this is real cute and fun, which is why they're on together. Mary Kate and Ginna Claire are real life BFFs, absolute real life BFFs, which you will absolutely see play out over the course of this interview. They're so delightful, so talented. It's amazing to see their chemistry and friendship, both on the stage and off.
This is the cutest conversation, you guys. We hear it all in here; auditions, what it was like to get call back, what it was like to finally get that call like, "You're the one." They tell us their most magical Broadway moments and their worst. So, we've got a lot of tea in here, and a lot of tenderness, and a lot of laughter. Oh, I love this conversation and I love them. So I'm delighted to bring to you my wonderful conversation with Ginna Claire and Mary Kate.
---
Books & Resources Mentioned in This Episode
Double Name Witches – Virtual Musical Theatre School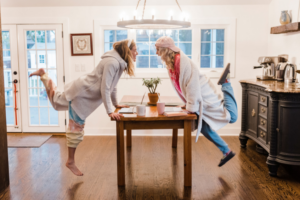 ---
Stay Connected with Jen Hatmaker:
FACEBOOK | INSTAGRAM | TWITTER | YOUTUBE | WEB
Thanks for listening to the For the Love Podcast!
XO – Team Jen
Download the 5 star-rated puzzle game, Best Fiends free today on the App Store or Google Play.
Get 20% off your order with promo code, 20JEN, at livefashionable.com.
Stop wasting time at the Post Office. Visit stamps.com with promo code FORTHELOVE to start your trial today.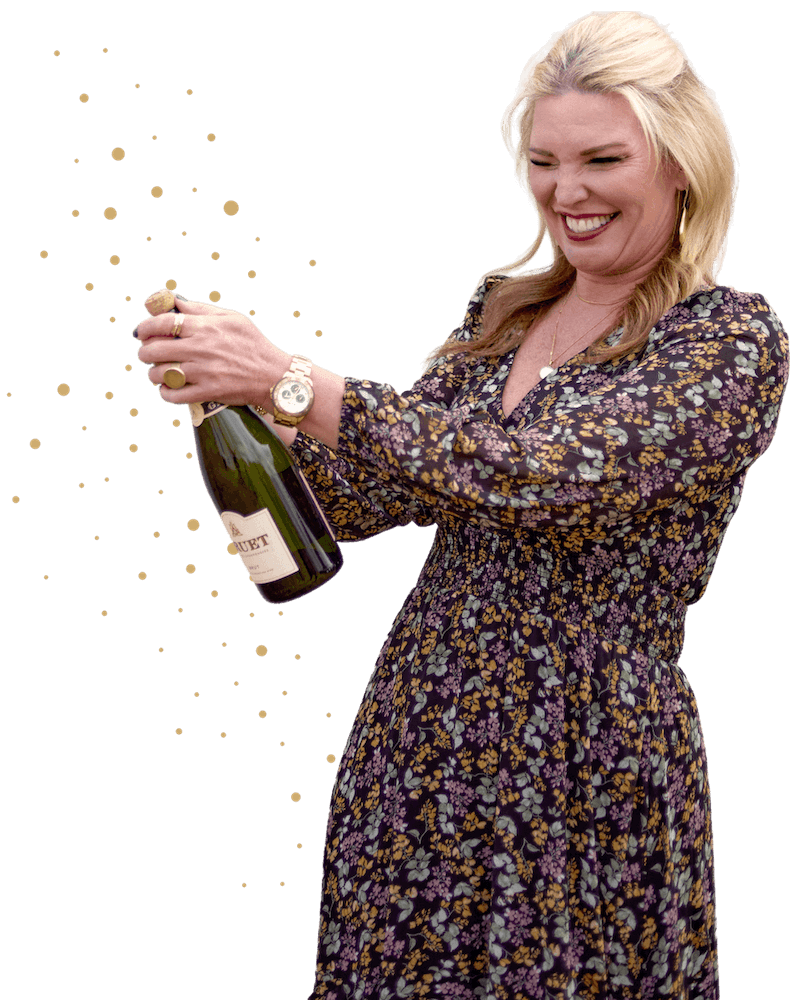 Shop Jen's Faves
From exclusive, limited-edition items to my must-haves, check out all my latest faves.
GET MY FAVORITES
Take a peek around
If you're not sure where to begin, I got you, friend. I'm always bringing you something new to enjoy.
Read More About Jen