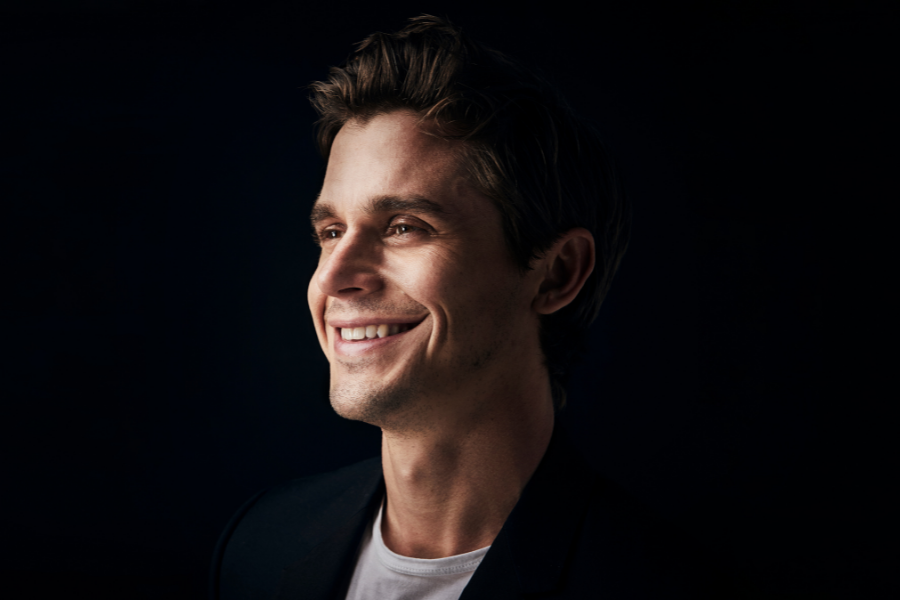 Joyful Eating for YOU and Those YOU Love with Antoni Porowski
Episode 05
The For the Love of You series, is offering us so much when it comes to embracing self-care routines and finding new ways to love and appreciate all our bodies do for us on a daily basis. And guess what wonderful element of self-care we are tackling this week? FOOD. Not only does it nourish us and keep us functioning, but it can create community, connection, and love in our world. Our relationship with food is key in enabling us to find joy in caring for our bodies, and in turn allow us to love those around us better.  We couldn't have a better guide to walk us through all the ways food impacts our self-care and care of others than Queer Eye's Antoni Porowski! Antoni is the food expert of this generation's Queer Eye and has just authored a new book Antoni: Let's Do Dinner as he teaches people around the country how to love food and use it as a tool to improve their lives, not just as a way to stay alive. Jen and Antoni also take a look back at his journey into the Fab Five, while discussing his personal relationship and understanding of food, and how food can be used as a point of better living, bonding and caring for others.
Hey everyone, Jen Hatmaker here. Welcome to the For The Love podcast. I'm so glad that you are here today. Oh my gosh, you are in for a treat. We are currently in our For The Love of You series and we really wanted to explore the various ways that we can learn to honor and care for ourselves. Everything from addressing trauma, to paying attention to our bodies, and our minds, and our spirits. We're running the gamut of what it looks like to be healthy, and whole, and nurtured, and nourished because that means we are the best possible version of ourselves. So that we are better in our relationships, we are kinder in our families and our marriages. And the trickle-down effect is so massive.
So one question I'm asking a lot throughout this series is, why is this important? Why does this matter? Because I think self-care is kind of a trope and it has been attached to a lot of lame ideas of indulgence maybe, or it's lost the depth of meaning that it deserves. And so, how is it that we can focus some time on our own health and wholeness without feeling selfish? And I think it just comes back to this, we just cannot love or take care of others well if we have not taken care of ourselves, it's just true. 
And so, when we walk around depleted, when we walk around carrying trauma in our bodies unaddressed, when we fail to give our bodies literally the basic things that our bodies need, food, rest, tenderness, it's like we're little walking atomic bombs everywhere we go, just ready at any moment to detonate. There's just nothing left. There's no well to draw from.
And then it comes out in anxiety sometimes or in depression, it comes out in our bodies, we feel lonely. And so, this is a conversation, if you've been kind of in my ecosystem for any amount of time, that I am learning in new ways. So this has been a recurring theme around our community for a couple of years now because I am really and sincerely learning how to take care of myself in nurturing ways for the first time here in my 40s. What does it mean to honor my body? What does it look like to prioritize wholeness? What do I need to do to be well? 
For me, especially, of course, this last calendar year where I've had to say, "Whoa, the toll of loss, and grief, and suffering and endlessness taking on my body is serious." My body was waving all the red flags. "We are in trouble here. We need you to do better." My body's like, "You have to do better." Which is why, of course, I decided to go to Maine for three weeks. I'm like, "My body is telling me I need rest, I need respite. I need a slower pace. I need fresh air. I need the outdoors." And I listened. I listened. The way that that has nurtured me, I'll never get to the bottom of it, but you don't have to go somewhere else to do this. This is within us. We have this possibility at all times to deeply honor our minds, bodies and souls.
So in this vein, I'm absolutely thrilled to welcome the one and only Antoni Porowski to the show. Antoni, you're going to love this episode. God, he's so darling. Antoni, the food and wine expert on Netflix's Queer Eye, that Antoni. You know who this incredible person is, this incredible human being. He is part of the Fab Five that helps the everyday person understand the power of food, and of course, how it keeps us alive, but also how it helps us live, and bond, and serve, and build community. And I think even more than that, the work he does on the show helps people understand why taking care of themselves matters, why it matters to them, why it matters to the people who love them. And so, today we're going to dive into all of that.
And just in case you've been living under a rock and don't know him, on top of filming an Emmy Award-winning TV show, Queer Eye, Antoni is also a New York Times bestselling author, and is himself, an Emmy Award winner. His first book is Antoni in the Kitchen, and it's this incredible cookbook, I have it. It was released in 2019. And honestly guys, the majority of those recipes contain less than five ingredients. So it's so easy to follow even if you're brand new to cooking, brand new to the kitchen. And he recently published a brand-new cookbook titled Antoni: Let's Do Dinner, which you might remember popping up as a bonus episode here on the show.
And if you haven't listened to that one yet, take a little scroll back and hit play on that because he and I nerded out over food, and what we love, and what our favorite things are, and what our favorite foods are, and what our favorite tools are, I can just could go on for a million years. So he is as kind, lovely and generous as you would hope he is. He's the real deal, you guys. I absolutely loved talking to him. I did not want our conversation to end. So I'm so happy to share it with you. So here he comes, without further ado, the absolutely lovely Antoni Porowski.
---
Books & Resources Mentioned in This Episode
Antoni: Let's Do Dinner Bonus Episode 
Queer Eye's Bobby Berk and the Fire Inside Us All
---
Stay Connected with Jen Hatmaker:
FACEBOOK | INSTAGRAM | TWITTER | YOUTUBE | WEB
Thanks for listening to the For the Love Podcast!
XO – Team Jen
Download Best Fiends for free today in the App Store or on Google Play.
Reconnect with prayer and get your copy of Jesus Listens today.
Never go to the post office again. Head to stamps.com with code FORTHELOVE to start your trial today.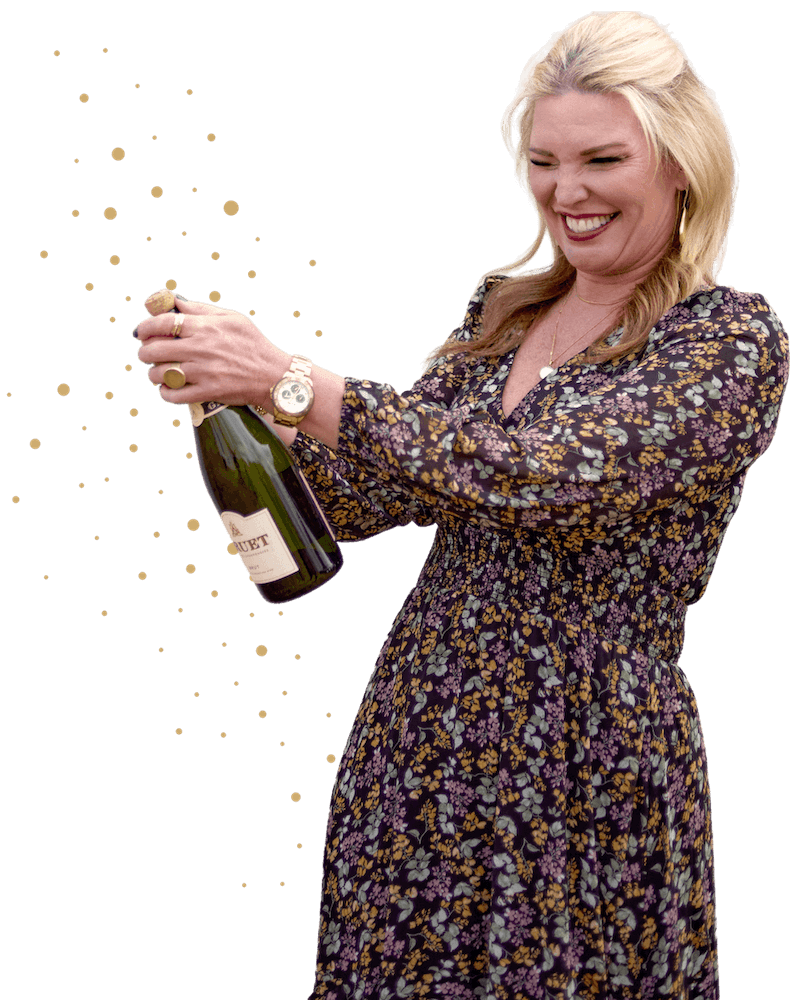 Shop Jen's Faves
From exclusive, limited-edition items to my must-haves, check out all my latest faves.
GET MY FAVORITES
Take a peek around
If you're not sure where to begin, I got you, friend. I'm always bringing you something new to enjoy.
Read More About Jen