Goodness Triumphs Through Good People: A Year-End Benediction from Bishop Michael Curry
Episode 05
2021 is winding down. For some of us it flew by, for others it was the longest year of our lives. We might have experienced pure love, we might have learned new things and explored new places, and perhaps we grew closer to becoming the people we are meant to be. But some of us grieved. We lost loved ones, and dreams we once had. We dealt with suffering and sadness. But you know what we all did together? We made it. We lived. We found life and joy and hope and sadness and love. And in that, we have the power to spread that hope of "making it" to others who are walking alongside us in similarly complex journeys.  As we link hands to face another year, we asked a close friend of the show and one of our most cherished leaders to bless us with a year-end benediction; Bishop Michael Curry. Bishop Curry beautifully wraps up the spirit of this tumultuous year and gives us something to hope for in the coming new year, while speaking a blessing of light and life over us all.
Hey everybody, Jen Hatmaker here, your host of the For the Love Podcast. Welcome to the show. I sound like I'm crying because I have been. I just finished today's episode and then came back in to record the intro but I just can't get a hold of myself. For those of you who go watch this on YouTube, I think I cried the whole time. We're wrapping up a series called For the Love of Comfort and Joy and we just wanted to bring some connection and nurture and hope to the end of this year, to the holiday season. Because you all, 2021, she's at the end of her rope, man. What a year of growth and change and somehow still progress and joy and life. We got to live this year. And so much of it was beautiful, but so much of it was so hard too, and we are still trudging through this pandemic that seems never ending at this point. And we've lost loved ones and we've lost dreams. 
For me everything was just too much this year. Just too much, just at capacity. But here's the thing about us, about you. We made it. Here we are. We made it. We made it through everything that was hard and sad. We got to experience some joy and some fun. We did that. 
I wanted to bring you someone today that I have looked up to for years. You have too. Really everyone has because his work has inspired millions of people across, not just our country, but around the globe. And we're just so lucky to have him because we wanted to do a benediction episode, where we brought in somebody who would pastor us. Now you know why I'm crying. We needed a pastor's pastor, someone full of hope and love. And so you all, we're so lucky because I got to welcome back today really the one and only, the best, Bishop Michael Curry. You know him, you loved him in our faith icon series, please go back to it, if you haven't already. Bishop Curry is the presiding Bishop of the whole Episcopal church and is leading everyone with grace and empathy and compassion and joy and strength. We're just so lucky to have him right now.
Not only is Bishop Curry an incredible voice in the faith community, but he's an author. His most recent book, which he and I talked about last time, is called Love is the Way: Holding Onto Hope in Troubling Times. It came out in 2020 and it is prophetic and strong and still tender. I don't know, he manages to strike all the balances. I don't really know how. And he goes there. It's not avoidance. He includes it all, politics and race and LGBTQ issues. He broaches these topics and these difficult spaces because he loves God and he loves people. He's so inspiring and well, if this intro is any indicator to what you're about to hear, he pastors us for the next 45 minutes. He leads us well. I clearly did not handle it well. I am all over the place but at the very end, he prays with us and for us in a benediction as we say goodbye to 2021 and hello to 2022. 
We're lucky. I told him at the end of this episode that he was going to make an Episcopalian out of me yet. I'm happy you're here. I hope you feel cared for today and pastored and led well because we are under the guidance of one of the greats. Please welcome back the incomparable Bishop Michael Curry.
---
Books & Resources Mentioned in This Episode

Love is the Way: Holding on to Hope in Troubling Times
by Bishop Michael Curry
---
Stay Connected with Jen Hatmaker:
FACEBOOK | INSTAGRAM | TWITTER | YOUTUBE | WEB
Thanks for listening to the For the Love Podcast!
XO – Team Jen
Get 10% off your first month at betterhelp.com/forthelove.
Go to expressvpn.com/forthelove to get 3 months free on a one-year package.
Get started today at chime.com/forthelove.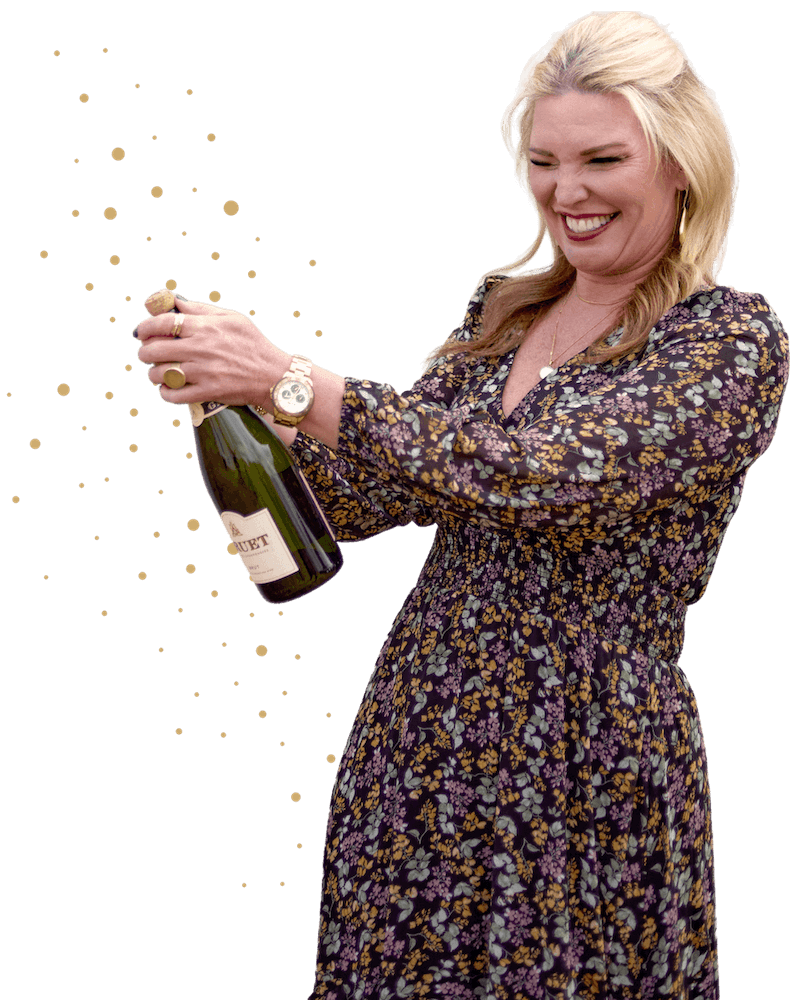 Shop Jen's Faves
From exclusive, limited-edition items to my must-haves, check out all my latest faves.
CHECK OUT MY GIFT GUIDE
Take a peek around
If you're not sure where to begin, I got you, friend. I'm always bringing you something new to enjoy.
Read More About Jen