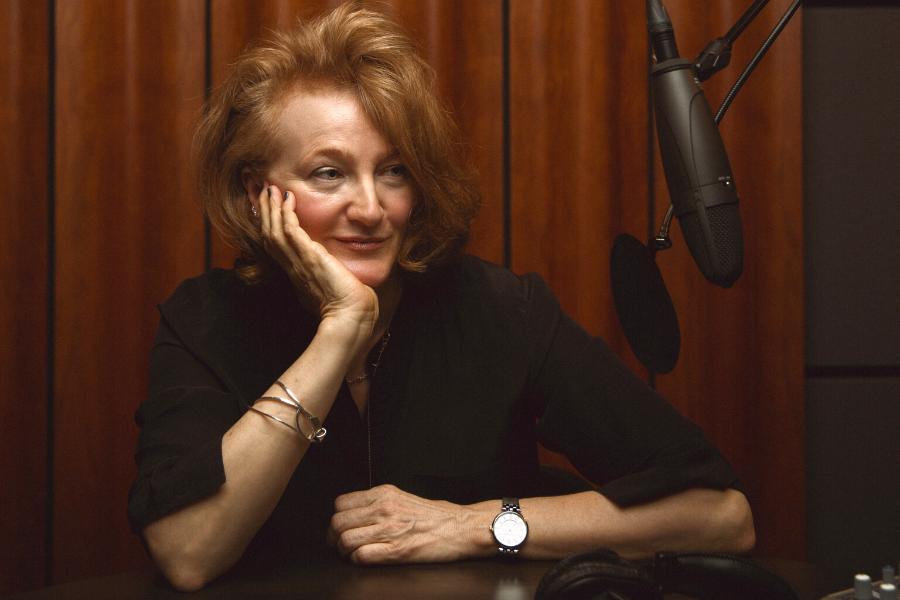 Finding Our Spiritual Homeland with Krista Tippett
Episode 08
In the past, questioning the spiritual majority was unacceptable. Not only were people of faith expected to fall into line and just accept what was laid out by church leaders, but they were also expected to carry those beliefs throughout their entire lives–even when those tenets no longer aligned with their own values.  And if they dropped them? Well, then they likely got dropped by their faith institutions. Fortunately for us all, there have been some quiet trail blazers who have been pushing at the edges of those institutions, asking hard questions, and paving the way for so many of us to shift and develop and grow our faith into living, breathing entities that enhance life–instead of being burdensome.  One of those trailblazers joins us this week—the creator and host of the On Being radio show (and podcast) on NPR–Krista Tippet. Krista, like so many of us, grew up entrenched in the church–going three times a week, including Wednesday night suppers (we never turn down a potluck here) and it was her family's main social life and community.  Since beginning her career as a journalist Krista began to see that whenever religion was discussed in public, in the news or on public radio, it had the effect of shutting people's imaginations down. She wanted to show people that you could talk about it, and we could speak about the part of ourselves that we're referring to when we use the words "religious or spiritual" in a way that allowed for questions and differing opinions. Now, 20 years and hundreds of fascinating interviews later, she has changed the way we talk about faith publicly and allowed space for it to be full of inquisitiveness and beautiful mystery–enabling so many to find a faith that feels like home to them. You'll want to be sure to listen all the way to the end where Krista reveals the surprising reason she started her show, On Being, and the touching situation that is saving her life right now. 
Hey, everybody. Jen Hatmaker here, your host of For the Love Podcast. Welcome to the show. Right now we're in a series called For The Love Of Faith Shakers. We really were interested in talking to spiritual leaders in non-traditional places. We're not necessarily looking toward conversations being held under the steeples. We're looking for them in the margins. We're looking for them in different environments, with different people around the table. 
It's a real shift from how we've approached the last two faith series that we've done. The last 10 years, I mean, really the last five especially, have brought me personally into spaces with people who are truly committed to reclaiming faith and curiosity for everyday people. It's taken a really long time to unwind the notion that in order to be spiritual, you had to be in church, right?
So, if you're anything like me, you've probably been hearing some different voices that have maybe freed you up to pursue faith on your own terms. Just a true spiritual relationship with God that goes well beyond, whatever very small window perhaps, we were originally allowed to view him in. God, I'm so grateful for the people that have been doing this for the long haul. So grateful for the voices who went ahead of me personally, saying resoundingly, "Your faith doesn't look like it used to, and that is okay." That is not faithlessness. That is called growth. That is called evolution. That is called maturity.
I mean, what a liberating way to live. I owe such a debt of gratitude to the people who have gone before me, who held open the door on ideas that I had internal cognitive dissonance around, but did not know what to do with, because in my sort of original structures, those questions were not welcomed. Not only were they not welcomed, they were punished. So, I didn't know if we could push back. I didn't know if we could press hard on forms. I didn't know what to do with these categories where my brain and my heart were out of alignment, right? Where I had heard things a certain way, but my spirit is saying, this doesn't feel true. This doesn't feel good. There is no life in this. There is death in this idea, or in this doctrine, or in this space.
The people who were a few steps ahead of me on the road and holding those conversations open for the rest of us, to pull up a seat and listen and learn, I owe them everything. Really, I owe them everything. So, our guest this week is one of the long haulers on a quiet little show, that's sarcasm, that speaks volumes about faith. It's on NPR, and it's called On Being. She's been inviting people from all faiths and perspectives to her open forum to tackle all those faith intersections, where it meets with culture and personal growth.
Oh, you guys, we're honored to have Krista Tippett on the show today. Oh, man. Y'all, this conversation is so good. She's so spectacular. Oh, so that quiet little show I mentioned that Krista's been holding, started all the way back in 2003. It's now on 400 radio stations, and the podcast has over 300 million listens, and the On Being Project is a movement literally. So, as an early faith shaker herself, Krista saw the need in mainstream spaces to have these candid conversations around faith, about the religious and spiritual and moral and actual aspects of our everyday lives as humans. Ever since Krista intuited that need and started the conversation, she's gone on to become a New York Times best-selling author, a National Humanities Medalist, a Peabody Award-winning broadcaster. Her show has been a forum for open spiritual inquiry and how that fits into social healing, and science, and culture. We're going to talk about how that show came to be and came to grow.
In her mission, she's seeking to uncover these questions. What does it mean to be human? How do we want to live? And who will we be to each other? That simple premise has gotten a lot of people listening and is having an influence far greater than probably she could have ever imagined when she started. In fact, in 2014, Krista was awarded the National Humanities Medal by Barack Obama, who said, "Ms. Tippett avoids easy answers, embracing complexity, and inviting people of every background to join her conversation about faith, ethics, and moral wisdom." Praise.
She's worth every bit of her salt. She is smart, she is so elegant. She is thoughtful. She's tender, intelligent. I've been such a fan and admirer of hers for so long that I kind of had to take deep cleansing breaths before she came on today and sort of settle into the pocket with her because she has meant so much to me. She's been a mentor to me from afar, not just as a host, but as a human. As a human who's, in my opinion, asking the better questions. So, I could not be more delighted. I really couldn't. You're going to love this conversation. I'm so glad you hit download. Please enjoy my conversation with the irreplaceable Krista Tippett. 
---
Books and Resources Mentioned in this Episode:
Walter Brueggeman – Author, Speaker & Professor
The Prophetic Imagination – On Being with Walter Bruggeman 
Thích Nhât Hanh – Vietnamese Buddhist & Activist 
Desmond Tutu – Bishop & Theologian 
Mary Oliver – Poet 
I Got Saved By the Beauty of the World – On Being with Mary Oliver
---
Stay Connected with Jen Hatmaker: 
FACEBOOK | INSTAGRAM | TWITTER | YOUTUBE | WEB
Thanks for listening to the For the Love Podcast!
XO – Team Jen
Head to ableclothing.com to save 15% using the code JEN at checkout.
Head to jenhatmakerbookclub.com today to join our book loving community.
Stop by mecourse.org today and get $10 off using code FORTHELOVE.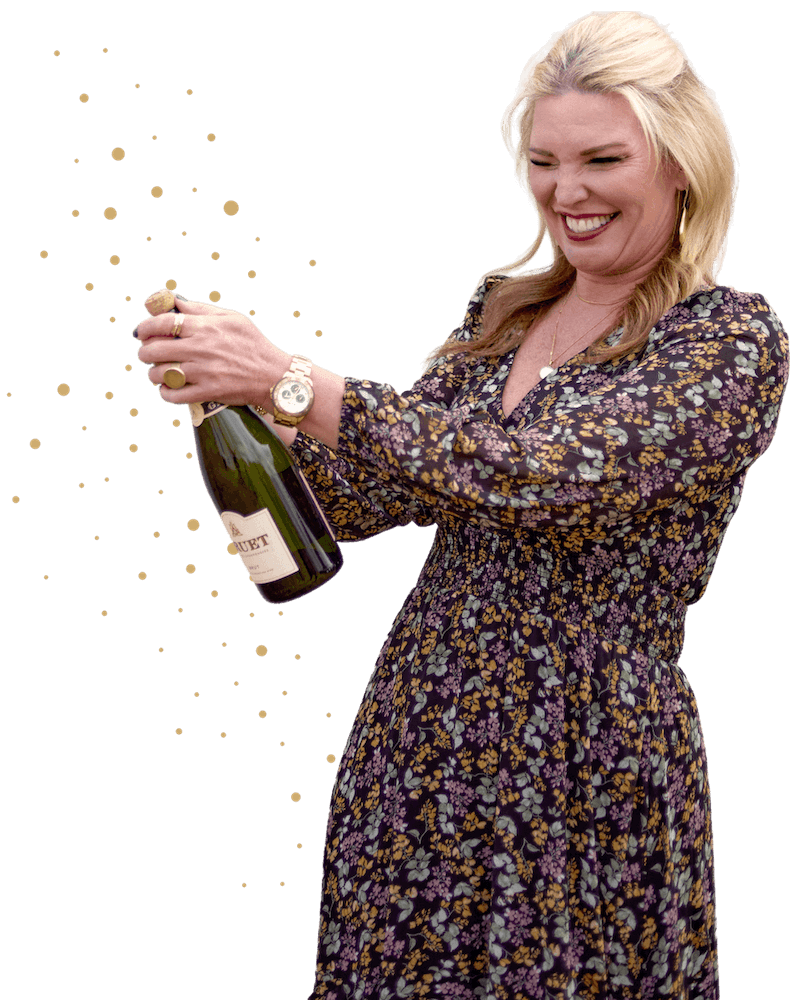 Shop Jen's Faves
From exclusive, limited-edition items to my must-haves, check out all my latest faves.
GET MY FAVORITES
Take a peek around
If you're not sure where to begin, I got you, friend. I'm always bringing you something new to enjoy.
Read More About Jen