Audacity to Believe In Yourself and Your Art with Jaime Kurowski
Episode 03
As we continue on in our Favorite Pastime series, we're reveling in all the opportunities that are hiding in plain sight–through the beloved activities we cherish in our spare time. No spare time, you say? We understand—and that's where our series has a delightful twist–these folks took their passions and hobbies and turned them from hobbies into full-fledged careers. So you think those toaster cozies you like to knit can't be a full time gig? Think again–we've got creators, makers and dreamers of all ilks–and this week's guest is one for the books! She is an artist, a poet, a driftwood collecting connoisseur–yes you heard us right–and she is creating the most unique, beautiful and accessible art that you would ever hope to see. Jaime Kurowski has always felt the call to pursue art, as it's ingrained in her family tree. So when she took a sabbatical from teaching to pursue her driftwood creations, it wasn't a big surprise for anyone. But like many creatives, her work comes from a place of darkness. One devastating event led to another and Jaime found herself seeking healing from her profound emotional and physical brokenness.  Part of her healing was finding a new way to unwind, express herself, and put light into the world. She came through that rough season and now has a company of her own that is thriving, and also heads up a collective of female business owners and artists who have gone through similar journeys, who all focus on finding the audacity to believe in themselves and their talents. 
Hey everybody. Jen Hatmaker here, your host of the For Love Podcast. You guys, welcome to the show. We're in a series right now called For the Love of Pastimes. And we are talking to makers and creators and innovators who took their pastime, if you will, or their hobby or their art or their craft, and they have built it into a beautiful space, a powerful place in the world. 
And I've always been inspired by creators and innovators. And so talking to my guests in this series, it's lit a little match in me, the part of me, that's also creative and likes to build things out of, for me, mostly words, but I'm finding so much to learn from my guests, and I'm inspired by them and I feel connected to them. And today is no exception. You're going to just really enjoy this episode. Our guest today is Jaime Kurowski. And she's just a force of creative energy and light and vision and her enthusiasm is palpable. And what she has learned, what she has risen from, her belief in herself and in her work is so strong. It comes through and it's contagious. So Jaime, she was a teacher for years. She was in education from Virginia Beach, who kind of literally stumbled into her art. I can't wait for you to hear the origin story of it.
Her brand is called, She Makes, shemakes.art. And she calls it an accidental business, which is a true story. Among other things, she makes these beautiful, one-of-a-kind driftwood art pieces that are burned with the words that, as she says, live in her bloodstream. Words of love and literature and nature and resilience, and a touch of Jersey Sass, which is where she's from. It's all just so original. It's so unique, but it's also powerful. Jaime's also the co-founder of the Make Her collective, alongside Erin from Blair Family Woodcraft, and Kate from Modern Hoopla. And so the three of them created, and we'll talk about this, this amazing community of support and resources for women makers.
I love this. I am such a fan of women collaborating inside their work, inside their craft, inside their business. I do not believe in scarcity. And so like us, podcast people, Jaime has, and I appreciated her candor around this too, walked through some extremely difficult things. Because life is like this, life is like this for all of us. Hardships a lot of us know all too well, a really painful divorce, health issues, all of it, really, I mean, she's been there. 
So if you need to set up Jaime in just a few short sentences, this is what her Instagram bio says. She makes driftwood, pompoms, poems, and pictures. She makes it awkward. She makes a spectacle. She makes art. And, you guys, listen, in case you need to believe in a little magic today. When we reached out to Jaime to see if she would like to be a guest on this podcast for this series, she told us that two separate friends of hers had just sent her our grief episode with Sal and Im, back from the Elephant in the Room series.
Jaime told us it was literally perfect timing. She was struggling with some really big changes in her life. And in her words, her wonderful friends felt her grief somehow, and felt the need to reach out to help inspire her to step out of grief and back into sharing her words. And they were able to give her a place to light up and talk about how she planned to share the power of words through art, poetry, and workshops. And so I love that. I just love that. The cyclical nature of what it means to be in a community of women and how we just continue to serve one another and learn from one another and inspire each other. It's just the best. 
And so Jaime sent me a custom piece that I'm going to talk about at the end of this episode. And it's so beautiful. It's so gorgeous. This would be an excellent episode to watch over on YouTube, because several times over the course of this interview, Jaime holds up some of her work so you can see what it looks like, and her tools that she uses, all kinds of stuff. And so that's over on my YouTube channel, if you want to watch us talk through and kind of get a real feel for her energy in the world, because you're going to love her. I'm just delighted to have met her, so happy to have her on this show. And I think you're going to be inspired today. So without any further ado, please enjoy this conversation with the beautifully creative Jaime Kurowski.
---
Books and Resources Mentioned in this Episode:
The Make(Her) Collective Website 
For the Love of the Elephant in the Room: Grief on Your Terms with Sal & Im 
---
Stay Connected with Jen Hatmaker: 
FACEBOOK | INSTAGRAM | TWITTER | YOUTUBE | WEB
Thanks for listening to the For the Love Podcast!
XO – Team Jen
Sign up for your 4-week trial today at stamps.com using code FORTHELOVE.
Save $20 on the parenting MeCourse using the code Parenting20 at mecourse.org. You can also get half off all 4 courses using the code 4CourseBundle.
Head to catalinacrunch.com/forthelove for 15% off your first order plus free shipping.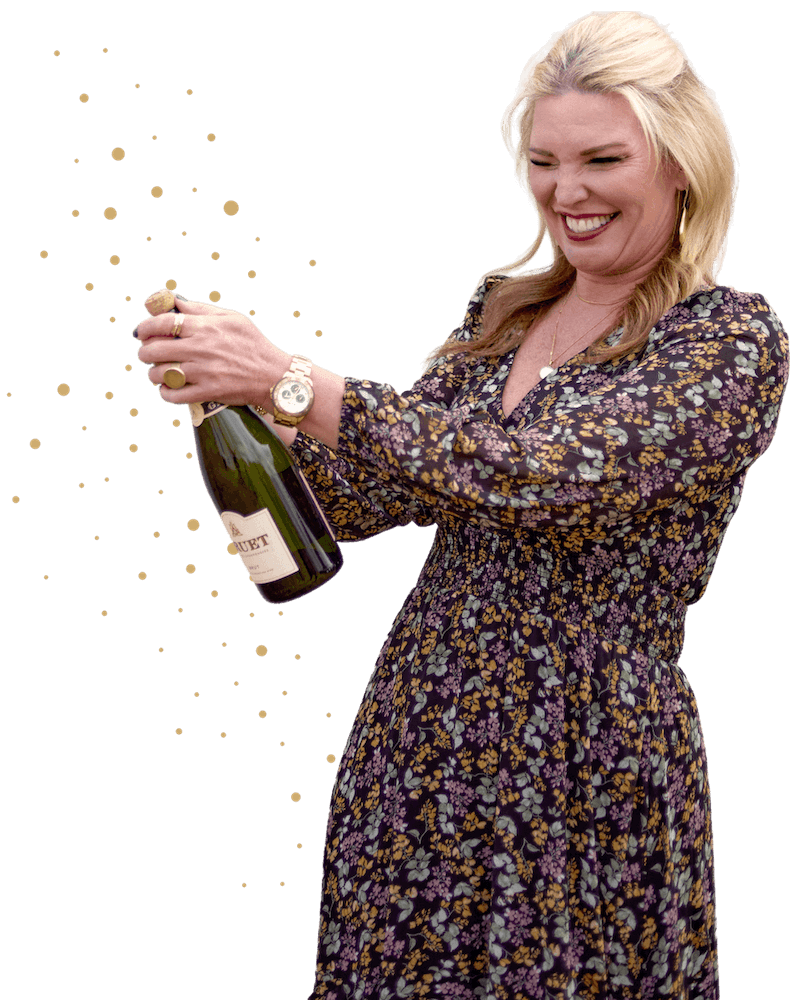 Shop Jen's Faves
From exclusive, limited-edition items to my must-haves, check out all my latest faves.
GET MY FAVORITES
Take a peek around
If you're not sure where to begin, I got you, friend. I'm always bringing you something new to enjoy.
Read More About Jen