Creating Magic from our Favorite Pastimes: "PieLadyBooks" Stephanie Hockersmith
Episode 05
When it comes to hobbies and pastimes, the inspiration can be drawn from anywhere. Maybe it was something you did during the summer as a kid, or it was an activity you loved to do with your mom in her freetime. No matter where your inspiration stems from, perhaps you've returned to it today  and it brings you peace, comfort and even healing. Our guest this week was diagnosed 15 years ago with Celiac Disease, with neurological implications that put her in a wheelchair. Looking for solace and healing, she turned to her two favorite things: reading and gluten free baking. Stephanie Hockersmith, aka, PieLadyBooks, took her therapeutic pastime and has turned it into an absolutely amazing Instagram page and now small business (and healer herself in the process)!  She takes covers of her favorite books and turns them into the most incredible pies you have ever seen! If you are curious like we were when we first met Stephanie, be sure to head over to watch this episode on YouTube as we'll be sharing some of the incredible pies she's created there. You'll be inspired as Stephanie talks about how she stumbled into this art, how it guided her healing process, and why believing in yourself creates magic if you let it. 
Hey, everybody. Jen Hatmaker here, your host of the For the Love podcast, welcome to the show. And welcome back to our series called For the Love of Favorite Pastimes. We've actually been talking about this series for over a year. I am drawn to creative people. I am drawn to people who innovate art and content and products and design and music and carve out these lovely places in their lives where they feel energized and inspired and are making beautiful and interesting things for the world. I have always been inspired by that and I'm like, "Let's gather a bunch of people who really steered into their pastime, into their hobby, into their creative outlet." I am just loving this entire series. I feel inspired by our guests in it. Now, as many of you know, my love for nerding out over good books and stories is so deep and ingrained in who I am that I created my own book club.
I have the Jen Hatmaker Book Club because I just wanted that to be a part of my community where we could gather around a pastime that we loved, which is reading. It brings me so much joy to interact with the thousands of women who value books as much as I do. So this particular portion of what I love to do, reading, is the front door to what brought me to today's guest. We're going to explore this incredibly interesting and innovative intersection of two creative outlets with the absolutely amazing Stephanie Hockersmith. She is the creator of the book pie. Okay. I don't even know what to say. I can't explain what she does. She's been featured on GMA, Better Homes & Gardens. She was just on The Today Show, so here's what Stephanie invented.
She's known for her incredible pies, each of which feature some iteration or interpretation of a book cover on the top, a book that she loves, a book that she was reading, a book that has a gorgeous design. She combined two of her favorite passions, reading and baking. Right this very second before you get into this interview, I want you to pause this episode and I want you to go to Instagram and I want you to look Stephanie up and follow her. Her Instagram account is called pieladybooks. I need you to look at what I'm talking about or you're just going to be like, "I don't really get what you're saying." I need you to go look and see. This is bananas what she does. So it's so artistic and beautiful and creative and I just am shook by her talent.
So because of her incredible gift here at this invented genre, she gained a pretty quick following. Her following is growing and growing and growing because people are in awe of what she's making. Y'all remember my friend Glennon, Glennon Doyle's beautiful book, Untamed? I don't know if you can remember the cover, but it was really artistic. So Stephanie created a pie out of it that I just cannot quit staring at. I'm looking at it right this second on my phone. It's just over the top. It's over the top. We had recently Morgan Harper Nichols in on our Faith Shaker Series and you guessed it, her book, All Along You Were Blooming, Stephanie made into a flowery pink and blue masterpiece. In book club we read Elizabeth Acevedo's Clap When You Land and Stephanie turned one of her other works called With the Fire on High into the jazziest little pie you ever did see. She's done classics, she's done recent bestsellers. She's done pies for some of our incredible podcast guests like Austin Channing Brown and some who we have upcoming in the Jen Hatmaker Book Club. I'm just tickled by her and for her.
I'm so thrilled that she just decided to make time for this. We're going to talk in this episode about how she got started and why, what it has meant to her and what she has to say to every budding creative out there who loves what it is you put your hand to and has a vision for what it might be able to be. It's worth your time. It's worth your investment and it's worth your attention, and she is absolutely delightful. You are going to love her. You are 100% going to go follow her on Instagram. I am so pleased to have her in this really fun series. So you guys welcome in the absolutely incredible Stephanie Hockersmith. 
---
Books and Resources Mentioned in this Episode: 
The Smallest Part – Amy Harmon 
Untamed – Glennon Doyle 
All The Blues Come Through – Metra Farrari 
The Girl With The Louding Voice – Abi Dare 
All Along You Were Blooming – Morgan Harper Nichols 
With The Fire on High – Elizabeth Acevedo 
Fight Song – Rachel Platten 
---
Stay Connected with Jen Hatmaker: 
FACEBOOK | INSTAGRAM | TWITTER | YOUTUBE | WEB
Thanks for listening to the For the Love Podcast!
XO – Team Jen
connect with stephanie hockersmith:
Get glasses as unique as you are at paireyewear.com/forthelove for 15% off your first purchase.
Save $20 on the parenting MeCourse using the code Parenting20 at mecourse.org. You can also get half off all 4 courses using the code 4CourseBundle.
Head over to ableclothing.com and use code JEN to save 15% on anything.
Head to jenhatmakerbookclub.com to join our sisterhood in nerdiness today.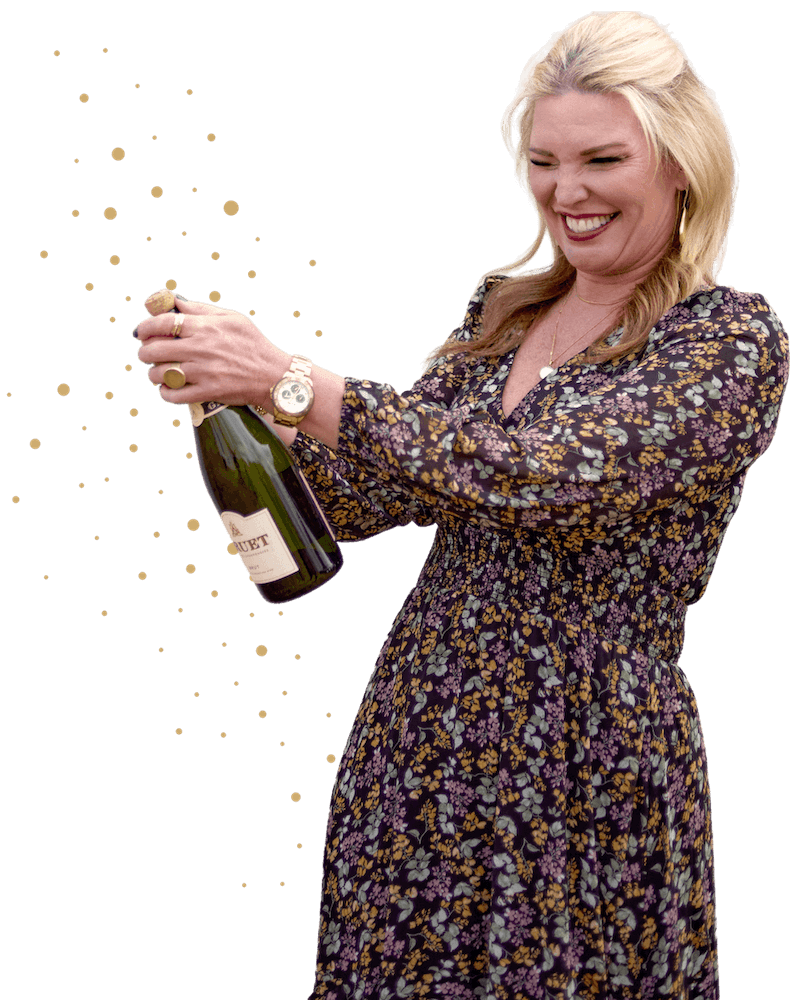 Shop Jen's Faves
From exclusive, limited-edition items to my must-haves, check out all my latest faves.
GET MY FAVORITES
Take a peek around
If you're not sure where to begin, I got you, friend. I'm always bringing you something new to enjoy.
Read More About Jen