Nurture Your Garden, Nurture Yourself with "Garden Marcus" Bridgewater
Episode 04
Aren't we all inspired by people who have taken their favorite hobby, or their little side hustle, or their craft–and they invested in it, they loved it so much that it became their main thing? In this series, we've introduced a variety of pastimes we all can enjoy this summer–the kinds of things that give us that break from the daily grind–but in doing so, we're also talking to folks who took the leap to make their pastime their career. And in this episode, we're giving a nod to a pastime that's been exploding over the past few years–a love for plants and gardening! For many, gardening has long been a part of their favorite pastimes, but we're seeing it become more accessible to weekend gardeners, others who thought they could never be good at it, or those who thought the whole proposition of keeping another living thing fed and watered was overwhelming at best. Marcus Bridgewater, aka, Garden Marcus, is our horticultural guide to the secret of growing healthy plants, and simultaneously, becoming more healthy ourselves. He presides over an insanely popular Instagram account, is a content creator and a CEO of his company Choice Forward, where he offers workshops, presentations, life coaching, and more to empower individuals and strengthen communities. Jen shares the story of her metamorphosis from becoming a plant murderer to plant mom with the advent of two little hanging plants entrusted to her by friends in a season where she was struggling to nurture herself; much less two plants. Marcus also gives us a peek into his new book, How to Grow: Nurture Your Garden, Nurture Yourself, and shows that it is possible to keep ourselves, our loved ones and our plants thriving and growing.
Hey everybody, Jen Hatmaker here, your host of the For the Love Podcast. Welcome, welcome, welcome to the show. You guys we're in such a fun series, it's called For The Love of Favorite Pastimes. And we were inspired by people who had taken their favorite hobby, or their little side hustle, or their craft, and they invested in it, they loved it so much that it became their main thing. They all did something else before, they had a different job and they were like, well, who says you can't garden full time? Who says you can't make pies out of the covers of books? I mean, our guests are all over the place in terms of what their art is, what their craft is, but the stories are similar, there's just so much inspiration behind them. And I have absolutely enjoyed every single interview I've done for this series.
So, over the past few years, one area of the Instagram and TikTok world that we have seen explode in popularity is this love for plants and gardening. And if you're like I used to be, that just didn't register for me, that was never what I was good at, I think I felt overwhelmed by it. And so I just thought, well, this feels like a lot of work or just something that I'll be good at failing at. I used to be a plant murderer, and so that was just not a space that I would lean into.
But as some of you know, because I will not stop talking about it, I have started anew with plants and it started in the summer of 2020 when everything unraveled in my life, and my best friends gave me two little hanging plants and that was the beginning of it for me. It was just so important to me to keep those plants alive, it felt like a metaphor for my whole life. We are going to live, we are going to drink water, we are going to get sunlight, we are going to thrive, God, we might even bloom. And then those plants became two more, and then two more, and then two more, and then now I'm a yard person. It's just growing into this wonderful space for me.
I mean, the jury's still out if I'm going to be a full-on plant mom, but I am trying. And they do bring me a lot of life and a lot of joy. And so if you want to be a reformed plant parent, or are giving plants or gardening a shot for the first time, or you already love them and the garden is your happy place, we have the best inspiration via our guest for this episode today, which is none other than Marcus Bridgewater, AKA Garden Marcus, to the show today.
Marcus is insanely popular on Instagram and TikTok where he shares both technical and also inspirational talks about growing; growing your plants, growing into who you are meant to be. And so Marcus is a content creator. He's the CEO of his company called Choice Forward, which he'll tell us about. He offers workshops, presentations, life coaching, all kinds of stuff to basically empower people and strengthen communities. His outlook on life is so lovely, you're going to love him.
Talking to Marcus is like sitting in the warm sun, that's how it feels. He also has a new book coming out and it's called, How to Grow: Nurture Your Garden, Nurture Yourself. And he talks about his journey through mental health, and fitness, and spiritual awareness, what it meant to go from absolutely no knowledge of plants at all, to who he is now nurturing them and himself. He's funny, he's darling, he's smart, he's wise. I think Marcus is the type of leader and teacher that is helping create the world that we are all hoping for, the one where we are flourishing, and we are connected, and we are growing, and we are healthy.
And I just find myself basking in his glow. You are absolutely going to love Marcus. I can't wait for you to follow him online and on his socials, so you can see the special brand of magic that I'm talking about. But you're about to pick up on it during this incredible interview with the darling, the wonderful, Marcus Bridgewater.
---
Books and Resources Mentioned in this Episode: 
Dana Hammarstrom – Co-Founder of Choice Forward 
How to Grow: Nurture Your Garden, Nurture Yourself
by Marcus Bridgewater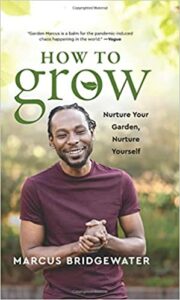 Plants Mentioned From Easiest to Hardest to Maintain
---
Stay Connected with Jen Hatmaker: 
FACEBOOK | INSTAGRAM | TWITTER | YOUTUBE | WEB
Thanks for listening to the For the Love Podcast!
XO – Team Jen
Get 10% off your first month at betterhelp.com/forthelove.
Save $20 on the parenting MeCourse using the code Parenting20 at mecourse.org. You can also get half off all 4 courses using the code 4CourseBundle.
Head over to ableclothing.com and use code JEN to save 15% on anything.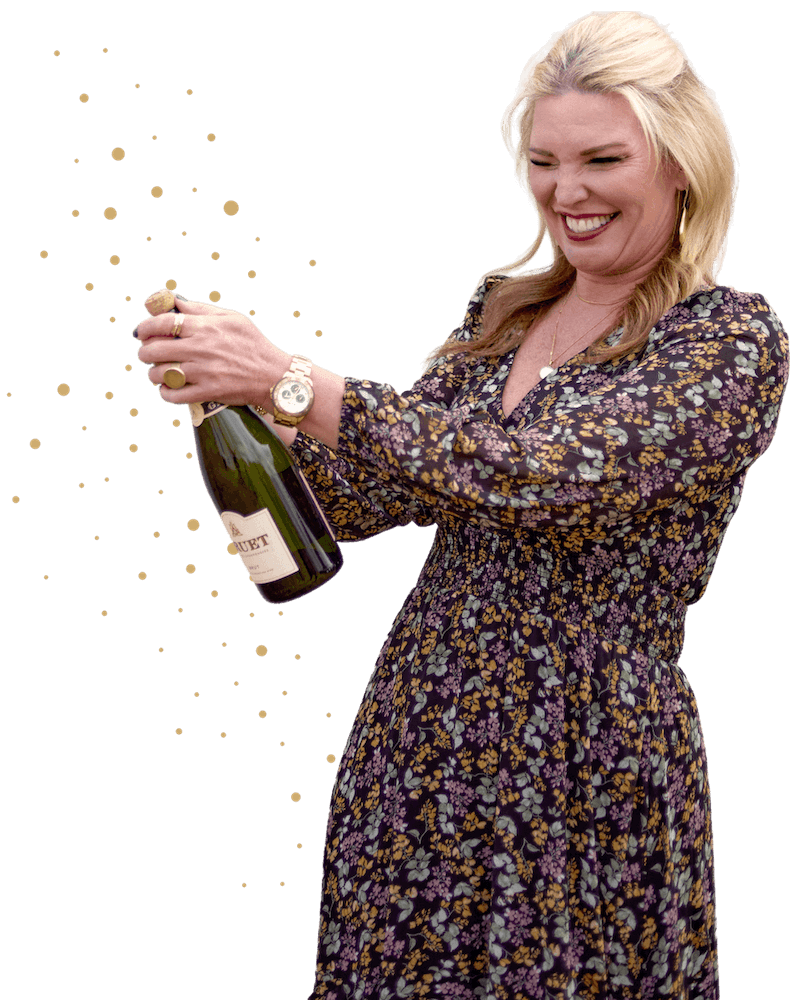 Shop Jen's Faves
From exclusive, limited-edition items to my must-haves, check out all my latest faves.
GET MY FAVORITES
Take a peek around
If you're not sure where to begin, I got you, friend. I'm always bringing you something new to enjoy.
Read More About Jen