Relax–It's Just Food! Finding the Fun in Cooking with Teri Turner
Episode 07
As we come to the end of our Favorite Pastimes series, we hope you are filling your summer with your favorite activities —and maybe some new ones we've talked about here! Our series wouldn't be complete without a conversation about one universal pastime that is approached with either love or loathing—cooking!  Perhaps cooking has become nothing but drudgery for you and those ungrateful kids who eye your culinary masterpieces with disdain have made you turn to slinging out Lunchables and microwave mac and cheese. Or maybe you are single and cooking for one seems like a chore. Or maybe you *think* cooking could be your thing but you're intimidated by the lingo and measurements and if you have the right appliances (Hot Pots! Air Fryers! Immersion Blenders! Oh my!). No matter where you fall on the cooking spectrum, easy and delicious summer cooking is within your reach and we have a guest who is here to help us claim our cooking identity. Teri Turner is an author, home cook, and podcast host who has turned her love of the kitchen into a whole career for herself. Her mantra is "It's Just Food," —takes the pressure off, right? She encourages us to find our "food thing" and how we can perfect that signature dish that will have even the most skeptical palates coming back for more. Teri's tips include Whole30 options, gluten free dishes—she leaves nothing behind. Teri makes cooking seem accessible to us all—and promises our kitchens can be places of joy and magic-making. 
Hey, everybody. Jen Hatmaker here, you're host of the For The Love Podcast. Welcome to the show. We're in a really fun series right now called For The Love of Favorite Pastimes. And what we were interested in doing was talking to people who took their craft, their hobby, their favorite leisure activity, their art from the sidelines of their life and made it their thing. They made it their work. They made it their calling. They made it their offering to the world.
And so no surprise that at least one of our guests is going to be in the category of food, because you know how I feel about food. You know it. I love it. I just love all things that have to do with food. I love the table. I love cooking. I love eating. None of this is new.
And so I know in our little community for a lot of us cooking is kind of our zen in just the chopping of the veggies, the blending of the ingredients, the smells, even just the process of it. It's a calming activity. Our blood pressure's coming down. We're creating something with our hands that brings joy to our hearts and joy to our people. For me, in my opinion, cooking is the perfect way to reset at the end of the day. For me, it signals that the workday is over. And then I get to channel all my creativity into whatever I am making.
And so I knew I wanted to include food in this series because even if you already cook and enjoy doing it, there's always more to learn. And for those of you where cooking is mundane or overwhelming, I am excited because we want to help you find a little bit of the joy that can be found in the craft.
And our guest today is the perfect one to show us how to do these things. She is the internet's mom. She is a cookbook author, a blogger, a podcast host, a self-defined gal who loves to eat. And it actually sounds like I'm talking about myself, but I'm not. This is my personality twin in a million ways, Teri Turner.
Teri is a Chicago native, she's a former event producer, and she's now an incredible home cook who started out sharing tips with friends but then her Instagram, which is called Nocrumbsleft, blew up and then her little side deal became her centered deal.
So she makes the most delicious photogenic recipes, including, but not only Whole30 stuff, but gluten free, dairy free, grain-free classics for anybody who has dietary restrictions. But also she has the whole breadth of food. She's really good at it. And she photographs it beautifully. She makes it very accessible and she is not fussy. Everything's healthy and in season, it's just the way I love to eat and cook. So her podcast, which is called No Crumbs Left Table Talks, is delightful. We talk about it for a second because it started with a conversation with her kiddo, which she's going to tell us about.
She's built this incredible brand around No Crumbs Left and she has this great mantra that I love. Her thing is "don't be afraid to fail. It's just food." It's just food. It doesn't have to be perfect to be good. We're feeding our families, that's it. It doesn't have to be Pinterest worthy. Everyone's going to be fine if our dinner's ugly, if it's medium, we blow it. It's just food. Right?
But lucky for us, Teri shows us how to not just make it delicious, but to also make it beautiful and to make it easy. And she says she's an old school cook. We talk about that. She doesn't have a microwave. Everything is just so delightful about her. You're going to love her. I absolutely love her. So please enjoy this cover with the warm and engaging Teri Turner.
---
Books and Resources Mentioned in this Episode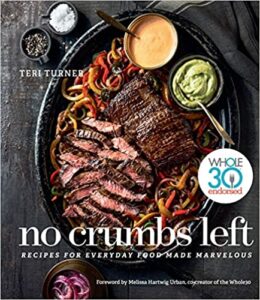 No Crumbs Left : Whole30 Endorsed, Recipes for Everyday Food Made Marvelous
by Teri Turner
---
Stay Connected with Jen Hatmaker: 
FACEBOOK | INSTAGRAM | TWITTER | YOUTUBE | WEB
Thanks for listening to the For the Love Podcast!
XO – Team Jen
connect with teri turner:
Get glasses as unique as you are at paireyewear.com/forthelove for 15% off your first purchase.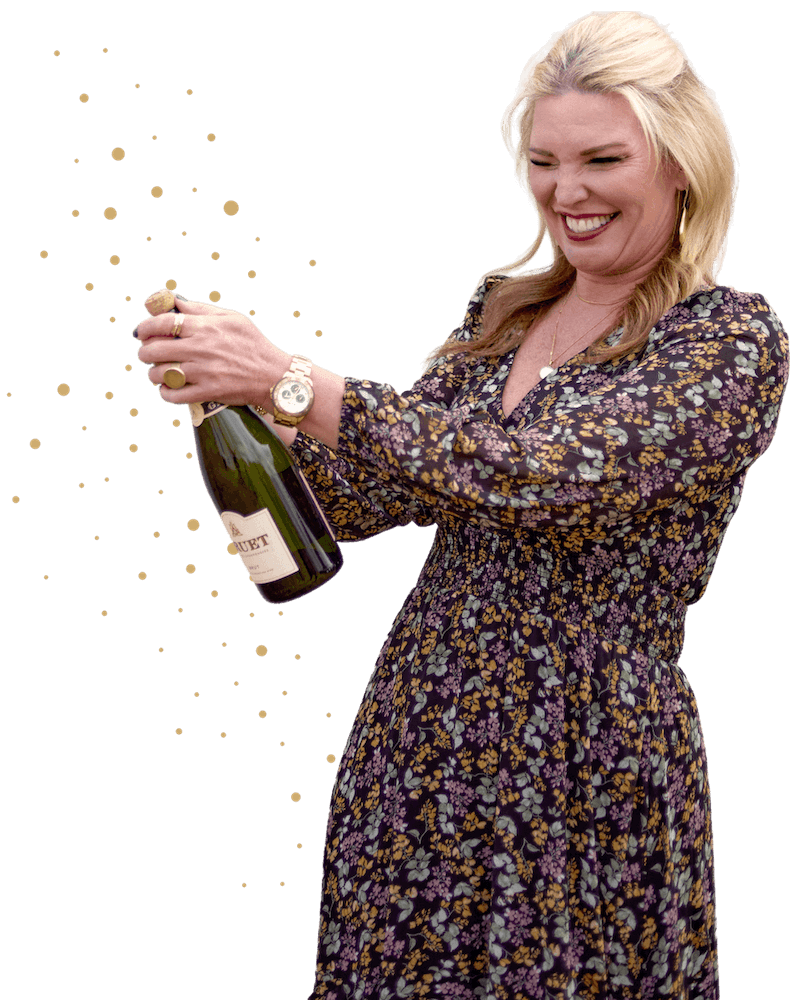 Shop Jen's Faves
From exclusive, limited-edition items to my must-haves, check out all my latest faves.
CHECK OUT MY GIFT GUIDE
Take a peek around
If you're not sure where to begin, I got you, friend. I'm always bringing you something new to enjoy.
Read More About Jen