Travel the World on a Ramen Budget, ft. "The Points Guy" Brian Kelly
Episode 06
Time to grab your passport and packing cubes! The world's back open for travel—and if you've tried to book a trip recently, you know that, hello, the prices are a smidge higher than they used to be. But with a little planning and a lot of advice from The Points Guy, you can rack up the credit card points that'll get you to unforgettable destinations around the world for a fraction of the price! Brian Kelly, The Points Guy himself, joins Jen to share how he turned his love of a good deal into a lifestyle brand sharing travel how-to's for every budget from every corner of the planet (it's a *wild* story!). Brian tips his hand on the best-kept trips you need to take at home and abroad, how you can earn enough points for a free flight to Europe in 90 days, all while building a credit score that can unlock opportunities at home while you plan your next getaway. #practical This episode is a treasure trove of travel tips, so grab a pen and paper—and maybe a fruity drink with an umbrella—because your next adventure is closer than you think!
Hey, everybody, Jen Hatmaker here, your host of the For the Love Podcast. I'm grinning because this episode is so fun. I just finished it, and you're going to love it. 
We're in the middle of a series called "For the Love of Favorite Pastimes." It has been so cool, I've loved this series. I'm almost done recording all of it, and I've been so incredibly inspired by these folks. 
Let's talk about this as I get ready to introduce today's guest. It's been weird to travel the last couple of years, to say the least. It feels like this summer, the world is coming to life, right? So a lot of the restrictions are lifting, and some sense of normalcy seems to be returning and people feel ready.
During the pandemic, I just sat at this house day in day out, week in week out, month in month out thinking, When do we get to get back out there? And then we'd book travel, and it would get canceled, right? It's been kind of isolating and sad and hard for a million reasons, that being one of them. 
So I don't know how you did in the pandemic, maybe because we were just so grounded. Maybe some of you saved a few extra dollars and you're ready to put it toward an adventure. And maybe we're just kind of hungry to get back out there, and so we're beginning to scour killer travel deals and dream again, right? About seeing somewhere new and going somewhere beautiful and having exposure to a whole new place.
These days, it's pretty shocking how many options there are now when it comes to travel—not just figuring out where to go but how to get there, when to go, where to stay, what to do, how to get there on the leanest of budgets, which credit card points to use, which hotel loyalty program you should join, and that feels so exciting. 
Today's guest is Brian Kelly, and he is the founder and the CEO of The Points Guy. You know him, you love him, the world's leading voice when it comes to loyalty programs, credit cards, and travel. Brian launched The Points Guy in 2010 as just this weird little side thing when he was working on Wall Street and he realized he was good at it. He was good at maximizing travel expenses while minimizing spending or rather to be more fair, using his ordinary spending to build points in which you get to use to travel for free, right? 
So of course since then Brian has grown The Points Guy into an empire really, a powerhouse travel and lifestyle media empire. He's got a huge team, and he is the hookup for traveling on a budget or traveling with points and programs and deals, he's so smart. His brain is so full of wisdom and good ideas and good resources and tools and hookups, I think I could have gone on for 100 hours. He's got every receipt, okay? If you haven't already, just check out The Points Guy website and any of his socials and you will see what I mean.
So allow me to invite you, just go ahead pour that celebratory margarita as you listen, set the mood for the trip that you are absolutely going to want to take by the end of this episode. With that, let's get to it. Here's my conversation with The Points Guy himself Brian Kelly. 
---
Stay Connected with Jen Hatmaker: 
FACEBOOK | INSTAGRAM | TWITTER | YOUTUBE | WEB
Thanks for listening to the For the Love Podcast!
XO – Team Jen
connect with brian kelly:
Get 50% off your first month plus free shipping on any crate line at kiwico.com using code FORTHELOVE.
Get $20 off your first purchase at rothys.com/forthelove.
Head to chime.com/forthelove to get started today!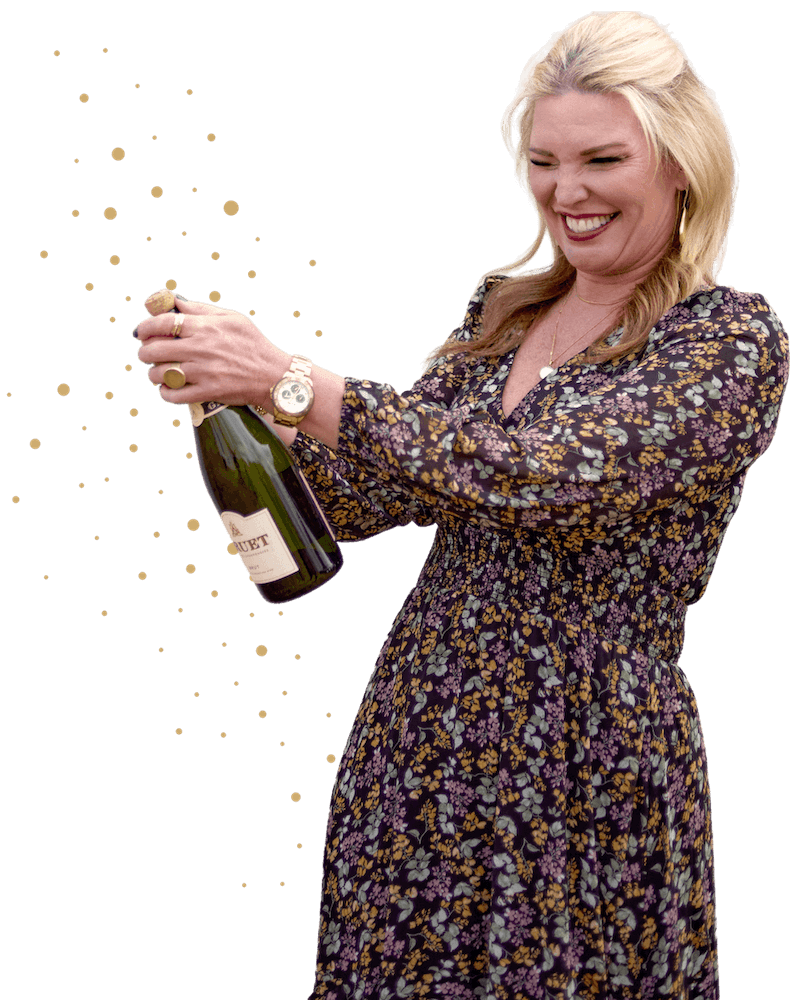 Shop Jen's Faves
From exclusive, limited-edition items to my must-haves, check out all my latest faves.
GET MY FAVORITES
Take a peek around
If you're not sure where to begin, I got you, friend. I'm always bringing you something new to enjoy.
Read More About Jen