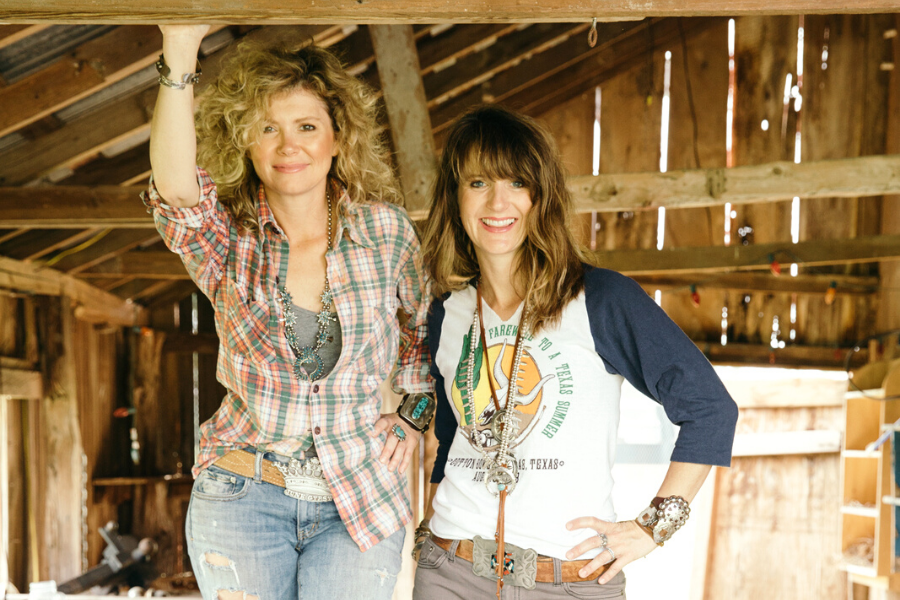 Turning Junk into Treasure (and a Treasured Life) with the Junk Gypsies
Episode 01
What's your favorite pastime (go with us here, we know that lots of us don't even know the concept of having time for a pastime).  Imagine being able to really spend time in your garden, instead of just hoping it will rain or the rabbits don't eat your bounty. Think about being able to carve out some time to write–really giving some thought and intention to your journal or that spark of a story you've been thinking about for awhile. Taking time for what matters to us, aside from doing the things we need to (and yes, that matters to) is like nurturing our soul–it helps us become fuller versions of ourselves, and in the end, those respites make us better at our "real" jobs/routine/duties. That's why this series is coming in hot–to help us make that step in allowing that outside passion to become a part of our weekly schedule. For the Love of Favorite Pastimes delves into how to identify the things that spark joy and passion in our days, and give ourselves space for them–no matter how small that space may be. And to kick this whole series off, we are thrilled to welcome friends of the show and Jen, Amie and Jolie of the Junk Gypsies. Now, we know you all know who these ladies are and we can't believe it's taken so long to get them on the show. But, now that we have them, we will be talking to them about their side passion (and how that turned into a full time business), how they pursued it with nothing more than a pick-up truck and a dream, and how their love for other people's junk turned into a treasured way of life.
Hey everybody. Jen Hatmaker here, your host for the Love Podcast. Welcome to the show. So you guys I'm so happy today because we are kicking off a brand new series, which I always love doing, but particularly this one, it is called For the Love of Favorite Pastimes. Okay. Let me talk about what I mean by this. Tons of us struggle to fit in the things we love to do in between the things we have to do.
Do you know what I mean? Like we all know it can be super helpful and healing to carve out time for ourselves and to do the things that bring us joy and growth and satisfaction. And it feels like, yes, it is time for us to pursue the passion projects that we've put off or the hobbies that we gave up when that last baby came along or the past times that bring us joy and help us be better humans.
I know for sure I have been running around much faster lately. I mean, really, I was just thinking about this very morning. How little margin I have in my life right now, just between, following me online, firing off all the family grexts, that's a group text that Sydney just taught me, the dating scene, which is fantastic, or creating Me Courses for you. I am on the move.
And so I thought this would be the perfect reminder to all of us who are trying to do it all because hobbies and pastimes are what keep us grounded and inspired and connected, right? Plus what I love about this series is that so many of these folks turned what was just like a side passion in their personal lives, into their full time job.
In fact, I think almost every one of them has. I'm going through the Rolodex in my mind real quick, which is so great. So we've got traversing the outdoors, we have gardening, we have cooking. We even have in the series making book pies, that'll make sense later. Just hang in on that one, that'll become clear. It's so inspiring to talk to people who have turned what they love to do, their craftsmanship, their hobby, their innovation, their creativity, their heart project into what they do full-time.
These guests are fire. And so I'm going to run down the list real quick. So you'll be as excited about this series as I am. Here's what's coming up in this fun series. So first of all, we've got Ben Steele. Ben is an avid outdoors enthusiast. And as the Chief Customer Officer for REI, you may have heard of it.
He knows quite a lot about what gets us to put those hiking boots on and get outdoors. We've got Marcus Bridgewater, aka Garden Marcus, if you follow him online, which that will also make sense to you when you hear his amazing interview. 
You guys, we have Teri Turner. I loved that episode. She's the creator and author of the wildly popular, No Crumbs Left, cookbook and social media space. Food is her love language. So much same. And her mantra is "Don't be afraid to fail. It's just food." You guys. I loved every second with her. I felt like she was my kindred soul. We have Stephanie Hockersmith. She is the creator of the book pie. I literally cannot describe this. You're just going to have to follow her on Instagram because she combined her love of reading and baking to create the most beautiful pies inspired by the books she read, inspired by their cover art. I can't do it justice. You're going to have to look at it to understand, okay? 
We are here to discover and maybe rediscover ways that we can find fun and peace and joy through extracurricular activities, and maybe even find ourselves in the process. So I could not hope to kick this series off with two better people because our guests this week are two women I love. And also they cause me grief because I want to buy everything they curate. Amie and Jolie are best known as the duo of their hit TV show on HGTV called Junk Gypsies.
I love them. Amie ditched her nine to five job in Austin years ago and headed back to East Texas to figure out who she was. And if there was more to life than being stuck in an office, and she's going to talk about that in this interview. Their passion for flea markets and open roads ushered them into this really incredible journey where they have built an empire. They have a flea market showroom. They've hosted their own hit show on HGTV and beyond. They are the go-to designers for Miranda Lambert. They now run a magical inn where anybody can go to unwind or get lost, or maybe even get found again. I have stayed there and I love it. And I love these girls. My first introduction to them was their show.
And I was like, "Wait a minute, I love them. I love their aesthetic. I love their vibe. I love their relationship." And like the internet does, we became friends. And so I have since been out to their property numerous times. And we've met here. They are just as fantastic as you think they are. They have built this beautiful business without ever sacrificing one ounce of their integrity.
And we're going to talk a lot about that because it is so inspiring.  They encapsulate finding a way to do the things we love in between the things we have to do and then making it their whole thing. So you guys, oh, you're going to love them. Please remember that all my episodes are also over on YouTube because it's so fun to watch these episodes too.
When you get to see us interact and you get to see their facial expressions, and then as it relates to this show, they're filming in a room that we end up talking about, which is their latest project, and you're going to want to see it. So that's over on my YouTube channel, but otherwise, however you listen to this episode, you're going to enjoy it. So welcome to a new series and welcome my first guests in it. Amie and Jolie Sikes of Junk Gypsies. 
---
Books and Resources Mentioned in this Episode:
That Junk Gypsy Life – HGTV Show
Royers Pie Haven – Round Top, TX
Junk Gypsy: Designing a Life at the Crossroads of Wonder & Wander
by Jolie Sikes and Amie Sikes
My Big Family Renovation – Jen's HGTV Show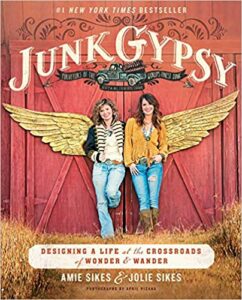 ---
Stay Connected with Jen Hatmaker: 
FACEBOOK | INSTAGRAM | TWITTER | YOUTUBE | WEB
Thanks for listening to the For the Love Podcast!
XO – Team Jen
Get started today at chime.com/forthelove.
Join our sisterhood in nerdiness today at jenhatmakerbookclub.com
Get glasses as unique as you are, starting at just $60 at paireyewear.com/forthelove to get 15% off your pfirst urchase.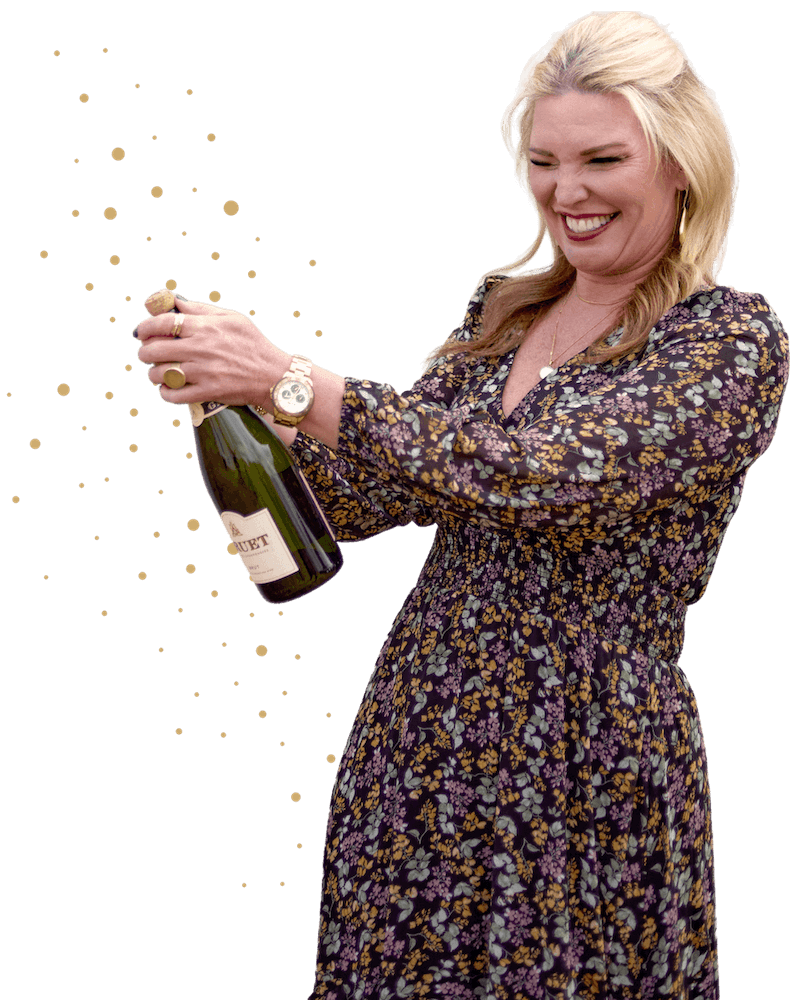 Shop Jen's Faves
From exclusive, limited-edition items to my must-haves, check out all my latest faves.
GET MY FAVORITES
Take a peek around
If you're not sure where to begin, I got you, friend. I'm always bringing you something new to enjoy.
Read More About Jen