Letters From Me Camp 2022 Week 3: Daughters & Friends Bring More We Camp to Grand Marais
Episode 03
With MeCamp on the tail end of it's 2022 tenure, Jen is still traversing the wilds of Minnesota, trespassing on neighboring roofs to read her book, and bring her beloveds along on the ride with her. So as we enter week 3, Jen's best girlfriends arrive for 4 days, followed by a visit from our favorite Hatmaker sisters, Remy and Sydney. Jen also gives her takeaways on the value of carving out this kind of time in your life–whether it's a few days in a tent a couple of miles from your house, or a staycation in a nearby town–it's really about the time for YOU, and less about where you go or how long you retreat. But for now, as we live vicariously through Jen in Minnesota this week, we'll visit the local country store, walk between 400 and 4 million stairs on a hike, bike along the lake, and happily wear sweatshirts in July.
Hey everybody. Jen Hatmaker here. Your host of the For The Love Podcast. Welcome to the show you guys. I am so enjoying, creating this little baby series for you on MeCamp. If you were anywhere near my social feeds for the last month, you know about MeCamp…. You're like, "I wish I didn't know about me camp. I wish there was a way I could not have ingested this much information about Me Camp."
But, you know, I traveled solo for essentially a month. Well, not entirely solo stay tuned for this episode. I did a lot of solo travel while Remy was at camp. So Remy went to camp in Maine for almost a month. And I started this last year, took my own self to camp and I called it MeCamp while she was gone. But turns out MeCamp was my favorite and best thing I've ever done. So this year it was an intentional repeat as she went back to camp happy as a clam. And I knew that I had another four weeks to play around with where I was sort of off the clock, if you will, and had a chance to have an experience of primary solo travel.
Because I didn't need to be near her this year. I was up for anywhere new. And so I had a combination trip of the first week in Aspen, Colorado, which was a, I had a tiny little shred of work to do while I was there. And by tiny, I literally mean tiny, like one hour. And I spent an entire week there , you know, at the mountains are very precious and special place to me.
So I spent a week in Aspen and then I spent three weeks in Grand Marais, Minnesota. Up north, if you will. I mean about 40 miles from the Canada border — that up north. A little, tiny, sweet town, right on lake superior. And it was magic. But for this one, for this little episode, I wanna pick up where I left off last week, which was Tyler Merritt in Grand Marais with me. So if you missed a recap of essentially "Boyfriend Camp," that's last week's episode. And then I was on my own for another couple of days, which solo travel has become precious to me for a million reasons, the quiet in my brain, the newfound confidence that I am perfectly good company all by myself and that I am not just capable, obviously, but willing to travel alone. And it's not a drag, it's the best. And there's this version of me that exists at Me Camp that I just love. I love her. It's not the way I always operate, but it's this gear that I hit where I just say, while I'm here, this special sort of experience, these are sort of the best practices I am going to employ.
---
Stay Connected with Jen Hatmaker: 
FACEBOOK | INSTAGRAM | TWITTER | YOUTUBE | WEB
Thanks for listening to the For the Love Podcast!
XO – Team Jen
For a limited time, get your own MeCamp merch from the Jen Hatmaker store!
And get the MeCamp Resource Guide just for completing this quick survey.
Get 10% off your first month at betterhelp.com/forthelove.
Get $20 off your first purchase at rothys.com/forthelove.
Get 15% off sitewide using code JEN at ableclothing.com.
Open the door to your faith journey today at mecourse.org.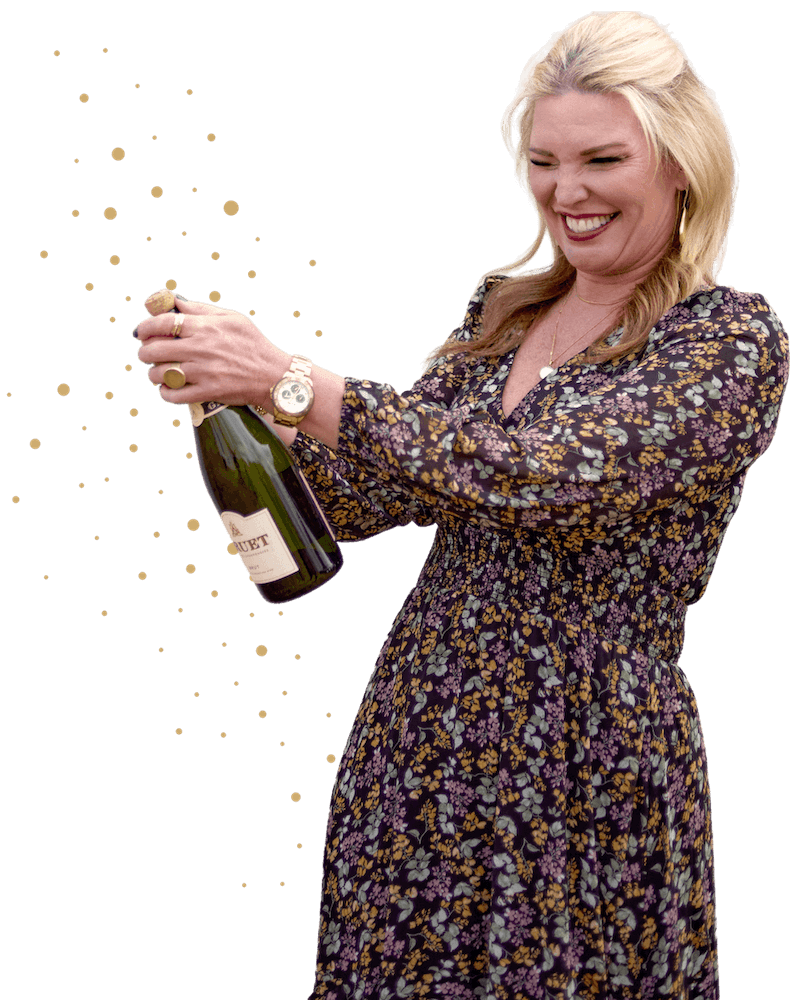 Shop Jen's Faves
From exclusive, limited-edition items to my must-haves, check out all my latest faves.
GET MY FAVORITES
Take a peek around
If you're not sure where to begin, I got you, friend. I'm always bringing you something new to enjoy.
Read More About Jen