The Making of "Feed These People": Jen's Cookbook Stylists Tell It All
Episode 01
It's time to get into a topic for a brand new series that is near and dear to our hearts—food. We love to eat it, we love to take pictures of it, we love to cook it (well, some of us do). This brand new series, For the Love of Feeding These People, coincides with the release of Jen's brand new cookbook; "Feed These People," but lest you think this is one long discussion about Jen's book, think again. We're bringing in other food creators whose Instagrams we follow religiously for their culinary creations, we're bringing in a wine guy (not a snooty one, but one that gives us affordable options and doesn't shame us if we wonder out loud what wine pairs with corn dogs), and Jen's own family (sisters, brother and mom) to talk about their family food moments and give up the secrets of their most loved and hated family meals. But for this episode, we're going deep behind the scenes and uncovering the mystery of how the pictures of food we see in advertisements, websites, Instagram feeds, books and more look so darn good. There are people who specialize in photographing food to make it look as sumptuous as possible, and other folks who "style" the food so it appears in the most beautiful atmospheres, and the chefs who cook up every recipe to its ultimate best so the photog and stylist can enhance the magic around it.  If you've ever been curious as to how that all happens, we have the actual team who put together Jen's cookbook, and they're here to dish about all the hours, details, and antics that go into this kind of work, and how they got to the mouth-watering final results. Mackenzie, Maite and Taylor are the dream team behind so many beautiful food shoots and you'll love the triumphs and the fails they share (including a story about Jen's Satay with Peanut Dipping Sauce recipe that somehow resembled something REALLY unappetizing) and other hilarious challenges and triumphs that happened while creating Jen's beautiful new cookbook. 
Hey, everybody. Jen Hatmaker here, your host of For the Love Podcast. You guys, welcome to the show. I'm so smiley because I just finished this interview and it just delighted me to no end because today we're kicking off a brand new series that's near and dear to my heart, and it is called For the Love of Feeding These People. You know how I feel about food. You know how I feel about cooking and gathering, and hosting, and kitchens. I mean, this is, I think my very second series ever on the podcast, ever, five years ago, was food. So this one is super special because if you don't know, which means you have somehow missed, I guess, every social media post for the last year of mine, I wrote a cookbook. Like a whole cookbook. By myself. I wrote it all and it's just chock-full of everything you've ever come to expect from me when it comes to food. Comfort, tons of Tex-Mex, spice, family, gathering based recipes, funny writing, you're just going to love it. I just know that you are.
And so since this is a first for me–this genre–and food is such a huge part of my life, we decided let's have a podcast series dedicated to feeding our people. Let's just kind of do a short run series. So we're going to be looking not just at my new book, but also talking to the inspiration and the influences behind the recipes, like my style of cooking, my family is popping in, why food is so central to my daily life.
And so obviously, oh, this is such a fun, fun, fun hour. I couldn't have a cookbook themed series without bringing on the most talented, gifted, creative, amazing team, who made the whole dream come to life.
So today, we have three women on, Mackenzie and Maite, and Taylor, and they're talented beyond all imagination. Mackenzie was my photographer for the cookbook. Maite did all the cooking and food styling. Like, okay, no, I'm about to steal thunder. I'm going to leave it for the interview. And then Taylor was our stylist and designer, like staging every single photo. You guys, wait until you see this book. It honestly makes me cry thinking about how just exactly right it is. It's not just beautiful, it's so Jen, it's so Texas, it's so vibrant.
They brought to the cookbook what I could never have done because I don't have their gifts. I did the writing part and they did all the rest. And so they made me look like a professional. And really, they are.
And so the fact that they were able to read my words and know me, like we're just dear to each other now, and friends. And then created a book that is so wholly authentically me. I'll just never get over it as long as I live.
So they're here today to give us a fun behind-the-scenes tour of not just what makes a cookbook a cookbook, but what made my cookbook, my cookbook. Their favorite recipes that they either styled or shot or cooked, their least favorite, like what were their nightmares? That's a funny question. How they got to where they are in their careers. All of it. It's so interesting. I love listening to them talk.
And so you're going to fall in love with them, just like I have. So welcome to this new series and to this conversation, Mackenzie and Maite, and Taylor.
---
Books and Resources Mentioned in this Episode: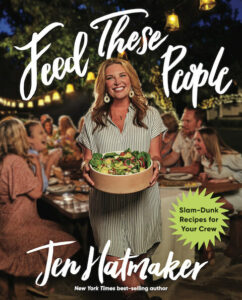 Feed These People: Slam Dunk Recipes for Your Crew
by Jen Hatmaker
---
Stay Connected with Jen Hatmaker: 
FACEBOOK | INSTAGRAM | TWITTER | YOUTUBE | WEB
Thanks for listening to the For the Love Podcast!
XO – Team Jen
Visit Betterhelp.com/ForTheLove to get 10% off your first month of therapy.
Pre-order Feed These People and get bonus recipes, cooking videos, and more at jenhatmaker.com/feedthesepeople.
Sign up for your Chime Credit Builder Visa Credit Card today Chime.com/ForTheLove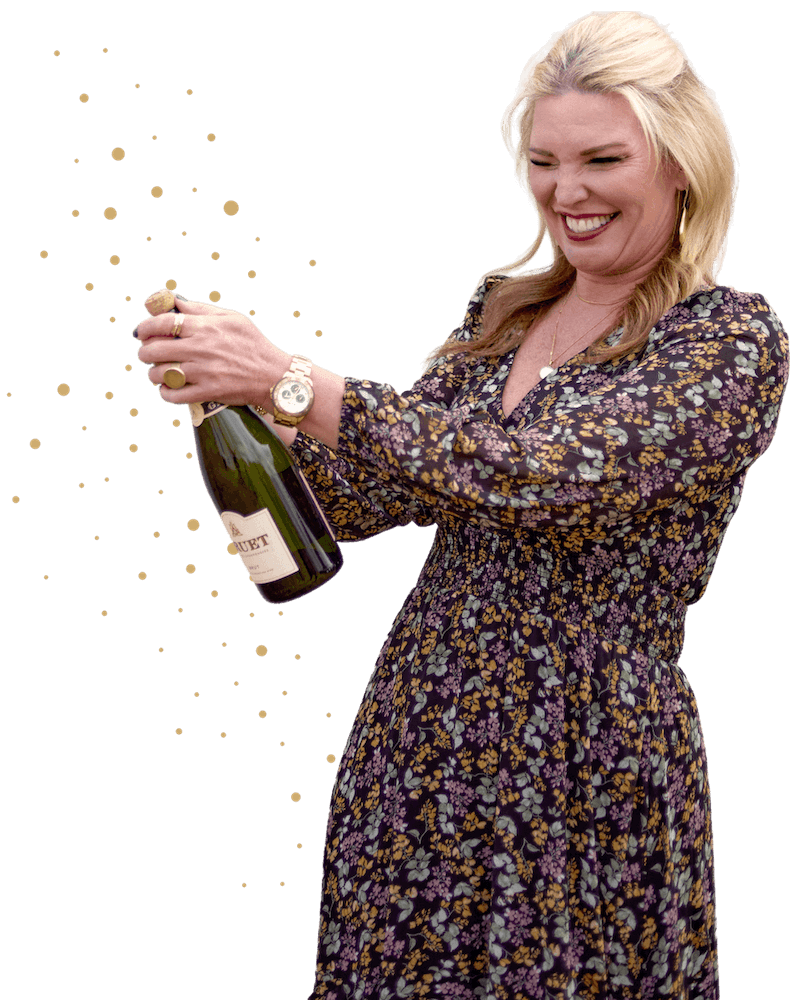 Shop Jen's Faves
From exclusive, limited-edition items to my must-haves, check out all my latest faves.
GET MY FAVORITES
Take a peek around
If you're not sure where to begin, I got you, friend. I'm always bringing you something new to enjoy.
Read More About Jen