Retooling Our Holiday Gatherings for More Meaning and Less Stress: Priya Parker
Episode 04
We're back with another installment of our Untraditional Traditions series and continuing to celebrate the best of the season with different perspectives on how to change things up toward augmenting old traditions, creating new ones, or letting go of those that no longer serve us. Perhaps you're thinking–how do I even begin to shift long held traditions—especially around holiday gatherings? Or maybe you've never been the "gather-er," but you want to step your toe into those waters? We've got some fantastic practical guidance based on real life experience from our guest this week, on how we can get more from how we gather, and how to facilitate gatherings that bring life instead of stress. Priya Parker is a facilitator, a strategic advisor, an author and a life-long curious student. Priya believes everyone has the ability to gather well and gives us tangible tools to help us reimagine how we spend our time together and infuse it with creativity and meaning. Her best-selling book The Art of Gathering Well, is such a vital work when it comes to rethinking how we plan all our get togethers. Priya got her start in this field at a really young age as a kid when she straddled the two very different worlds of her parents, where she'd leave her mother and stepfather's Indian, liberal, vegetarian, Buddhist, household and travel to her father and stepmothers', white American, evangelical Christian, conservative, meat eating household. Priya believes that a gathering starts when you pause first to ask "why do I want to do this, what are the needs and who should be there?" She and Jen talk through some of the possible answers to these questions and how they help us make important shifts in approaching our holiday gatherings. Recognizing that rituals are powerful, they also look at when they are needed–and when they've outlived their usefulness or specialness, or even when the observation of them brings sadness or pain. As we all search for belonging and true connection in our holiday gatherings, Priya and Jen walk us through how we can lay the foundation for our own blended and newly-created traditions. 
Hey everybody. Jen Hatmaker here. Your host of the For The Love Podcast. Welcome you guys to the show. Oh my goodness, my guest today is delightful. I just finished the episode with her as I'm recording this intro, and I just found her so riveting and engaging, and you're going to love this conversation. We're in a series right now called For the Love of Untraditional Traditions, and we just wanted to bring a holiday series that made a lot of room for things changing both out of our control, and maybe in our control, for doing things differently, for finding meaning in new ways maybe this year, and making room for things that are different. So in the spirit of this series, I'd love to take just a minute to talk about all the ways our lives play out that we could never see coming.
Just a few weeks ago, I joked on Instagram about how 1992 Jen would've thought 2022 Jen was on drugs if I told her about various elements about her life right now, and I stand by that. So as many things have changed for me in 2022, things that I both wanted and worked toward, dreams that I didn't even know were possible, and then also things that I didn't want and I didn't expect, but all of it makes me who I am today. At this point, I almost wouldn't offload anything off my plate, because even the hard parts of the story turned out to create some beautiful parts too, and have changed me in permanent ways and in a lot of ways that I like and that I love. And so as the holidays are here, and of course still approaching, I am looking at new traditions and new ways to be with my family and friends, new ways to create belonging.
I have a new precious person to me in my life this year. Tyler's in my life this year at Christmas. What is that going to look like? Remy is in Spain this year. This is the first time I haven't ever been with a kid on Christmas ever. And so knowing that some of the pieces are… I don't even know if I would say out of place. Some of them are in place. I think all the pieces I just mentioned are in place, but they are different than what it has been before. I am kind of asking new questions. And so here's what I want us to talk about today, could we challenge ourselves to think about gathering today, and frankly in all of our different spaces during the holidays? So whether that's your family and your extended family, whether it's your workplace, friend meetups, your schools, faith communities, maybe your volunteer spaces, your hobby groups, whatever it is, how do we create belonging and connection inside our groups?
What does it mean to gather well? So our guest today is an evangelist for meaningful gatherings. You have certainly seen her work. She is just a phenomenal, powerful leader, Priya Parker. She's spoken and worked all over the world, teaching how to create a sense of belonging everywhere, in board rooms, all the way to baby showers, you name it. If anybody is gathering, this is our purse, this is our girl. Priya got her start in this field at a really young age as a kid when she straddled the two very different worlds of her parents. This is what she said. This is in her own words."On Friday afternoons, I'd leave my mother and stepfather's Indian, liberal, vegetarian, meditating, Buddhist, atheist, or agnostic on hopeful days global household and travel the 1.4 miles to my father and stepmothers, white American, evangelical Christian, conservative, twice a week church going, meat eating, basketball dribbling household." I love her description of her own childhood in these two just very disparate worlds. So in learning to search for belonging and true connection in those different family places, for Priya, it sparked a lifelong passion for learning what makes people feel safe and heard. So you're going to love hearing how this mashup of backgrounds laid the foundation for really all of her work to spring forth and new traditions that she both blended and created.
She's got such a fascinating history, and she's thoughtful and poignant, and I like the questions that she is asking, and I like her north stars, the ones that she's pointing to as, these are the things that matter. So I'm deeply excited for you to hear this conversation with the absolutely delightful and wonderful Priya Parker. 
---
Mentioned in this Episode: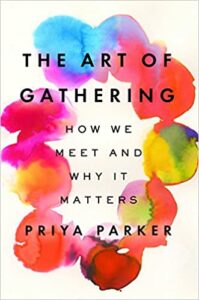 The Art of Gathering
by Priya Parker
The Way We Never Were
by Stephanie Coontz 
The Year of an Improv Thanksgiving
by Priya Parker
Americanah
by Chimamanda Ngozi Adichie
---
Stay Connected with Jen Hatmaker: 
FACEBOOK | INSTAGRAM | TWITTER | TIKTOK | YOUTUBE | WEB
Thanks for listening to the For the Love Podcast!
XO – Team Jen
Visit BetterHelp.com/forthelove and get 10% off your first month
Listen to this special podcast episode for exclusive discounts on gifts that give back this holiday season!
$20 off your first purchase by visiting Rothys.com/forthelove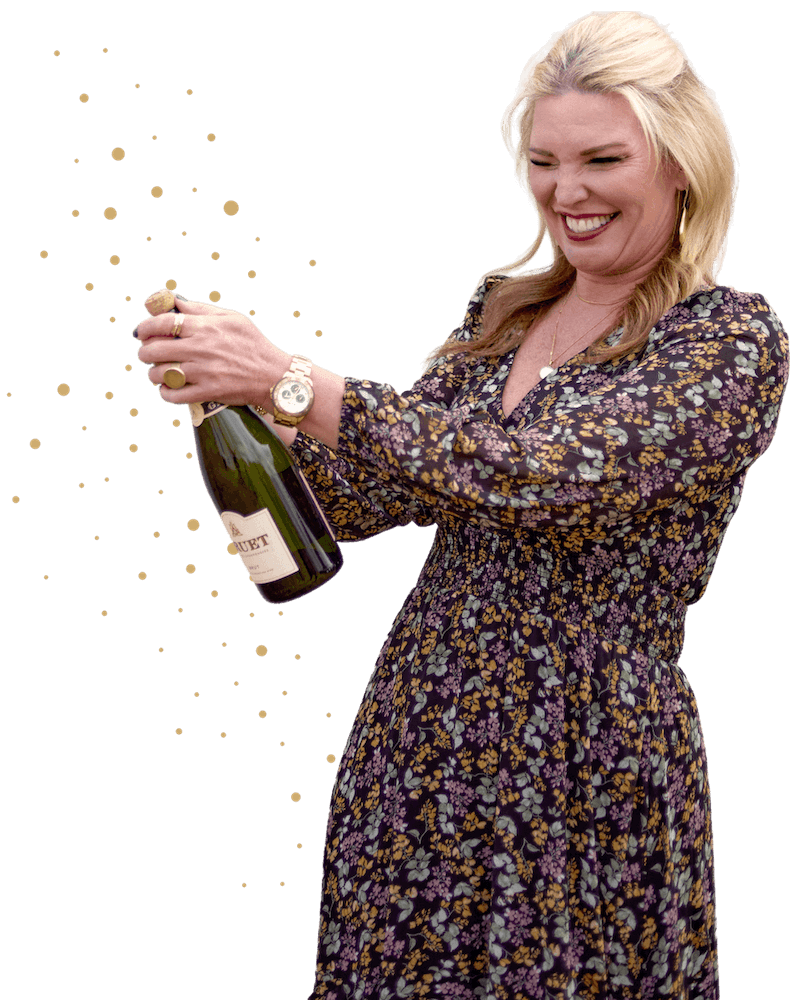 Shop Jen's Faves
From exclusive, limited-edition items to my must-haves, check out all my latest faves.
GET MY FAVORITES
Take a peek around
If you're not sure where to begin, I got you, friend. I'm always bringing you something new to enjoy.
Read More About Jen