Who's the Most Important Person In Your Life? Dr. Corey Yeager On Why That Matters
Episode 05
This episode of our What If Series asks; what if we looked inward to discover what makes us tick, who are the voices shaping us, and why are we choosing them? We also consider the question; who's the most important person in your life? The answers most people give are what you'd expect, but our guest this week proposes that we dig deeper to find a different answer that will ultimately change how we approach life. 
Our guest, Dr. Corey Yeager, is a psychotherapist for the Detroit Pistons, a life coach, and an author. He appeared in the documentary, The Me You Can't See, by Oprah and Prince Harry, and recently released a book that poses 40 questions we should be asking ourselves as we create a roadmap to discover our purpose and explore who we want to become. 
 In this episode Dr. Corey and Jen discuss:
Becoming a psychotherapist for NBA players

How self talk affects our outlook

Why asking intentional big questions can reframe our life

How the timing is now for a love affair with yourself
The most important conversation you can have is the one with yourself. Dr. Corey gives us the guidance and encouragement to do just that. Join Jen and Dr. Corey in an insightful discussion of self love, self talk, and staying curious.   
Hey everybody. Jen Hatmaker here, your host of the For The Love podcast. Welcome snaps to the show. I am loving the series that we are in. Loving it. It's called For the Love of What If. And we're running across the whole spectrum of what that question means or could mean in a life. Everything from what if we were able to live with a better sense of our regrets and what to do with them, how they've shaped us, but didn't wallow in them, or what if we quit that thing that was draining our joy and took a leap to do something new? Big questions like what if we asked this, if we did this, what might life look like on the other side? In the case of today's absolutely vivacious guest and topic … And you need to hang with me. Hang with me. What if we decided that maybe the most important person in our lives is ourself?
Now, just everybody calm down. I know there's just a cacophony of garbage self care and me time and me first and me always, and no one else ever, and all those things. There's a mess out there around this … I've reduced this idea to a sound bite. But what I mean by that is what if in a honest, even disruptive way, we looked inward to discover what makes us tick and what we love, where we've lost, who we love and why. Who are the voices shaping us, and why are we choosing them? I mean, big, big questions. Deciding that you are worth this work and investment so much, not just for your own wellness and life, but because that ends up creating a you who is the best possible person for the people that you love.
That means you will then relate to the world as your fullest, healthiest, kindest, wisest, happiest self. And that is not selfish or self-absorbed. We would be able to stop inflicting pain on the people around us that we have yet to address or resolve. We would stop projecting. We would stop being passive aggressive. That would allow us to move through the world differently, which would mean the people that are around us the most would experience a better version of us, genuinely. Probably the truest version of ourself is the truth. And so it would actually free us up. So what does it look like to be reminded that you are the most important person in your orbit first, before anybody else can be genuinely so? And that deciding that that is a step in the right direction toward less overwhelm, less imbalance, less cognitive dissonance, less burnout is the right path.
So we have someone today … Oh my gosh. I'm smitten kitten with today's guest. I'm so enamored. I just finished the interview and my brain is spinning and I just fed off of his energy so much and you are going to love him. My guest today has … He teaches and coaches others how to take this step by having some really pointed conversations with yourself that will raise your awareness of your thoughts and your actions and your patterns and your responses, reframe how you talk to yourself, and then reconnect with the best, most core person you really are and want to be. Today we have Dr. Corey Yeager. Yes. Dr. Corey, as he is affectionately known, is an NBA psychotherapist whose new book called, How Am I Doing?: 40 Conversations to Have with Yourself invites you to dig deep, really discover you, to honor your story, explore where you have come from and where you want to go.
His philosophy really resonates with me. This notion that intentional and vulnerable and honest conversations with yourself can be and will be transformational. I believe this. I feel like we're always trying to walk this road together by reminding each other to treat ourselves with kindness and compassion and grace, but what if we really did it? What if you really did it? What a world. I told Dr. Corey, I think this would change the world and I mean it. Dr. Corey is just about the kindest guide you could have to walk us through these questions. Questions like what does it look like for you to live your life with intentionality? What if you could change one experience in your past? What would it be and why? And this question which he and I talk about, what is your genius and what if you were living out of that? Big stuff. By the way, Dr. Corey was recently hanging out with none other than Oprah herself on the Life You Want series, which was just fire. And our conversation today is as well. You're going to love him. You're going to love him. Guys, get excited for this incredible conversation with Dr. Corey. He is the best.
---
Mentioned in this Episode: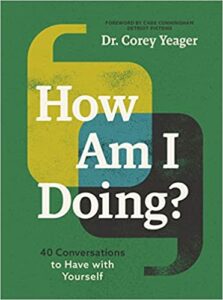 How Am I Doing: 40 Conversations to Have with Yourself
by Dr. Corey Yeager
---
Stay Connected with Jen Hatmaker: 
FACEBOOK | INSTAGRAM | TWITTER | TIKTOK | YOUTUBE | WEB
Thanks for listening to the For the Love Podcast!
XO – Team Jen
Visit BetterHelp.com/forthelove and get 10% off your first month
Head to mecourse.org to register and start your new year feeling inspired!
Visit ThistleFarms.org and use promo code FortheLove to get 15% off your order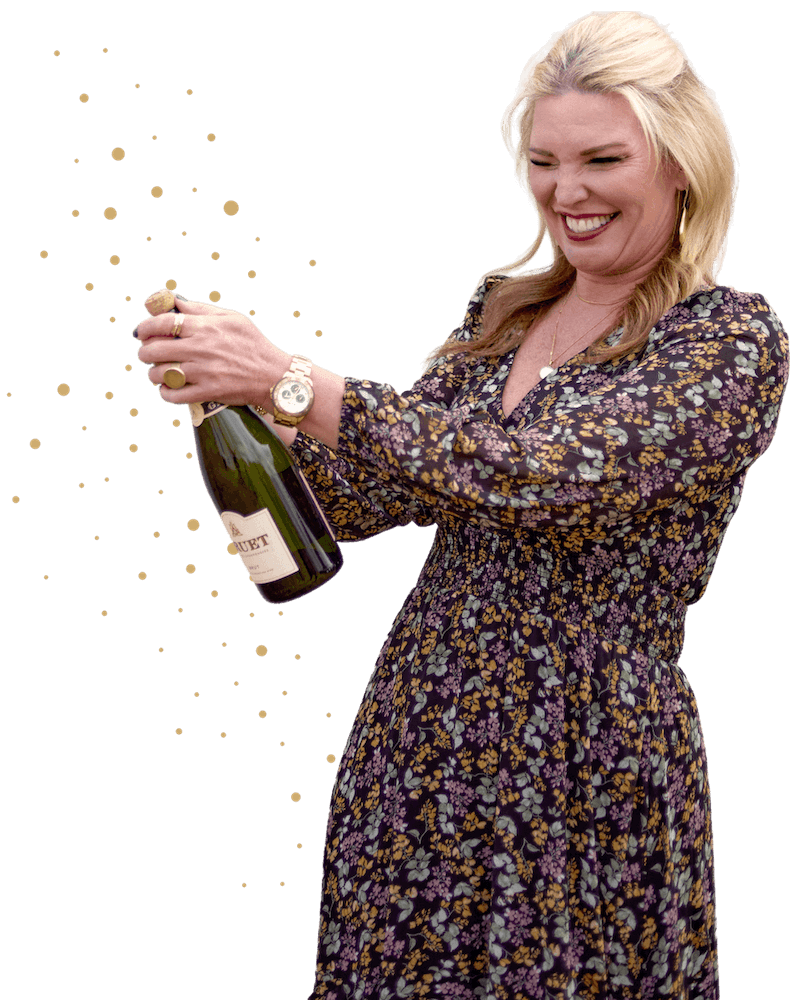 Shop Jen's Faves
From exclusive, limited-edition items to my must-haves, check out all my latest faves.
GET MY FAVORITES
Take a peek around
If you're not sure where to begin, I got you, friend. I'm always bringing you something new to enjoy.
Read More About Jen